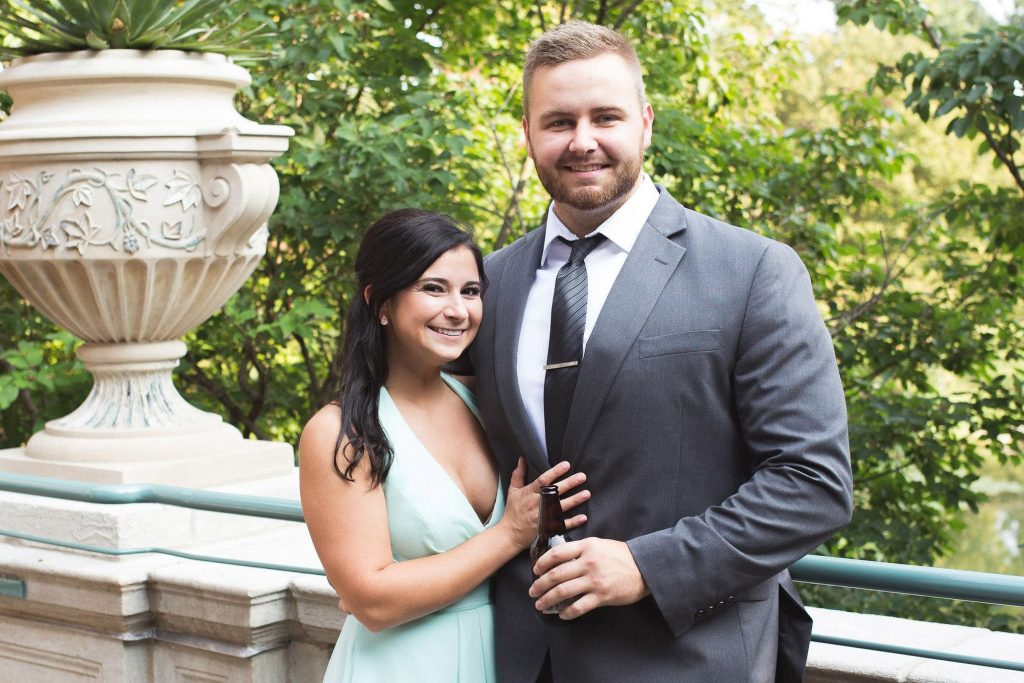 Diamond Earrings Winner – Barbara
Congratulations to Barbara, our latest diamond earrings winner! Her beautiful diamond earrings are courtesy of State Street Jewelers.
Barbara and Jordan met through an online dating website. They were both a little unsure about meeting this way, but thought they would give it a shot. It turned out to be a great decision! They instantly had a connection, so much so that Jordan stopped three times on his way to meet her for the first time to find a Ring Pop® so he could jokingly propose.
It was safe to say the two hit it off right away. They only disagreed on one thing, their favorite football teams. Jordan is a Chicago Bears fan and Barbara is a Green Bay Packers fan. They agreed to disagree on that, but bonded over their strong love for the sport. Roughly a year and a half later on a random Thursday night — NFL draft night — Jordan proposed again … but with a real ring. He said she was his "Number One Draft Pick."
The couple has a September wedding planned at
The Pavilion at Orchard Ridge Farms
 in Rockton, IL. The venue is on a spectacular 130-acre private estate. They will celebrate their love in rustic elegance with a reception overlooking the rolling hills. Barbara and Jordan look forward to having their families and closest friends all together as they start their new journey as husband and wife.
For honeymoons, diamonds earrings, date nights and more, head over to thecelebrationsociety.com/contests and enter your name for a chance to win!