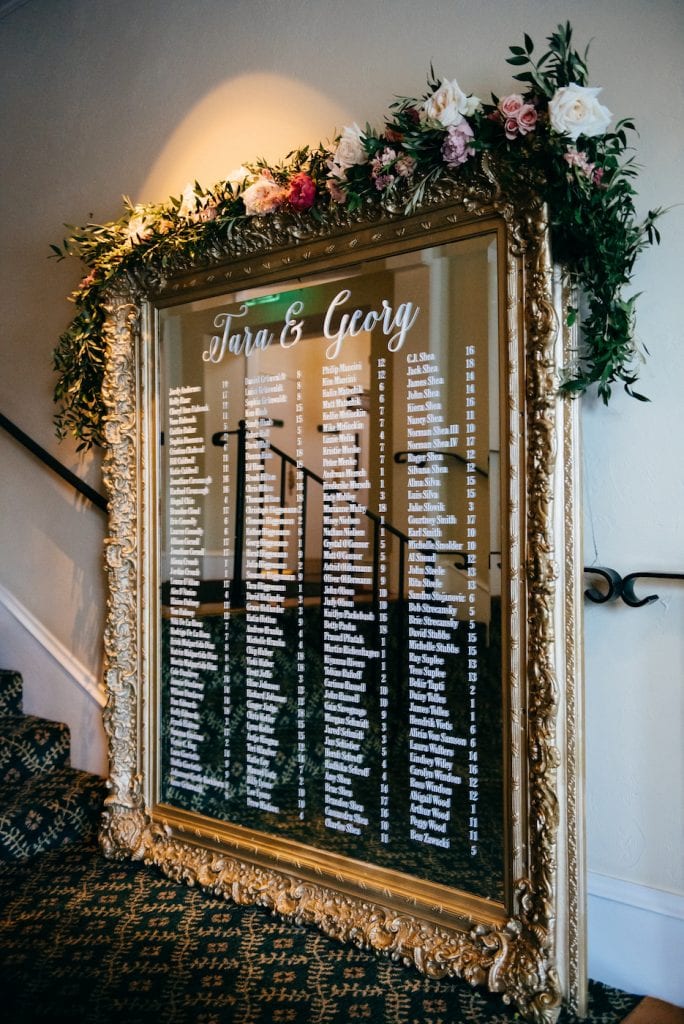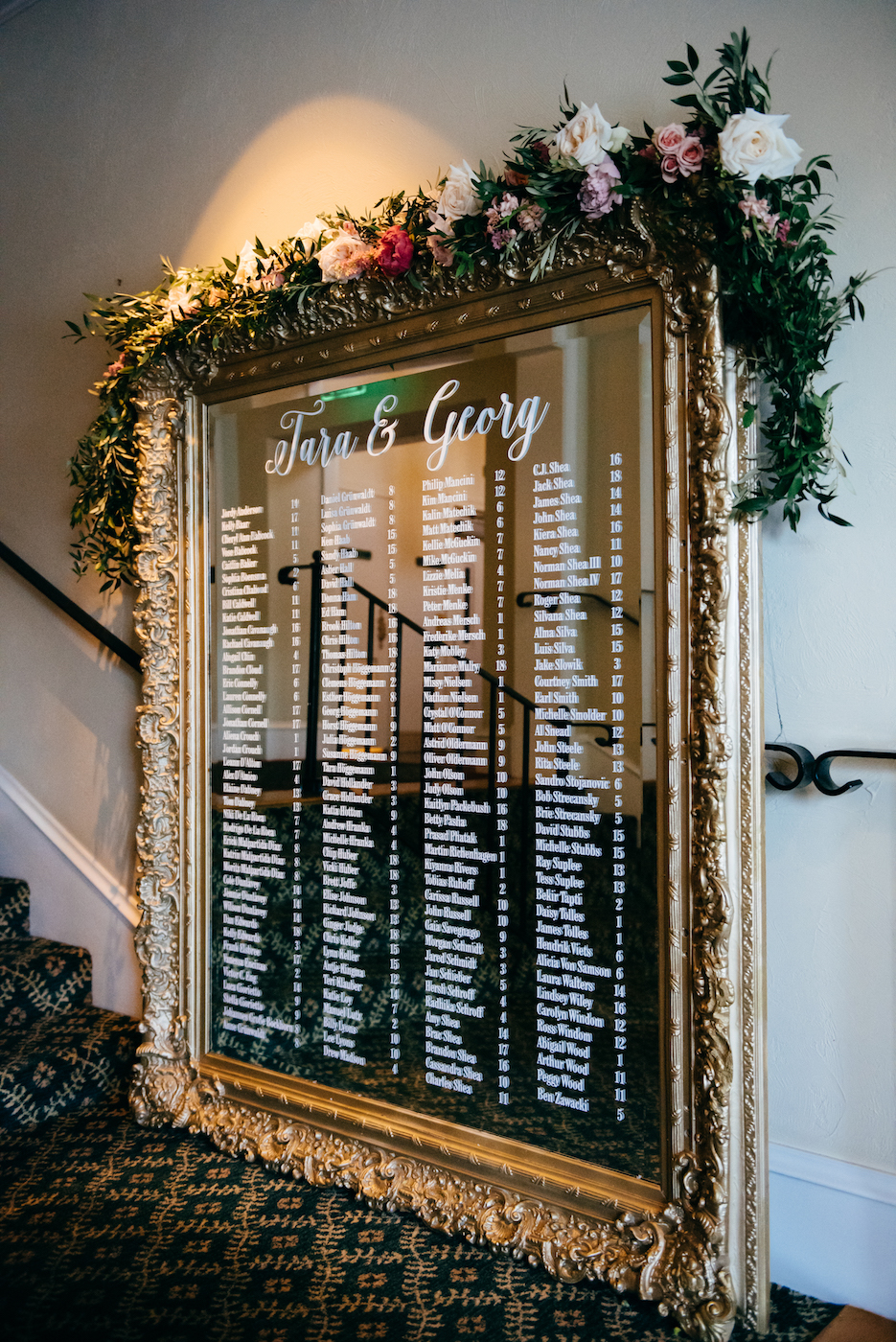 Vintage Mirror Seating Chart: How Much Does It Cost?
What a great way to welcome your guests to your reception! How much would it cost to have a vintage mirror seating chart at your wedding reception?
It's no secret Pinterest has changed the wedding planning game. When it comes to making all those dreams come true, it's best to know the reality of bringing it all to life. We're giving you the inside scoop from the pro herself on just how much this stunning detail really costs.
---
Vintage Mirror Seating Chart
$650
Elevate your wedding and impress guests with a beautiful, unique seating chart that makes a grand statement. After all, it's one of the first things they'll see upon arriving at the reception!
Décor Elements
This seating chart consists of a  large 5 1/2 ft. framed mirror with screen printing provided by So Staged Event Rental and a perfect floral garland by Victoria Blooms.
Cost Breakdown
Mirror/$250
Screen Printing/$250
Floral Garland/$150
Contributing Vendors
So Staged Event Rentals
Victoria Blooms
The designer says…
"Tara grew up coming to the Field Club and had attended many family weddings at this venue, so when it came to her wedding she really wanted the space to feel different and unique with a touch of Italy, where the couple had lived. They decided to go with this seating chart because it was something they have never seen at any wedding before and it was such a classic subtle statement piece that they knew their guests would love." -Nicole Kaney, Owner of NK Productions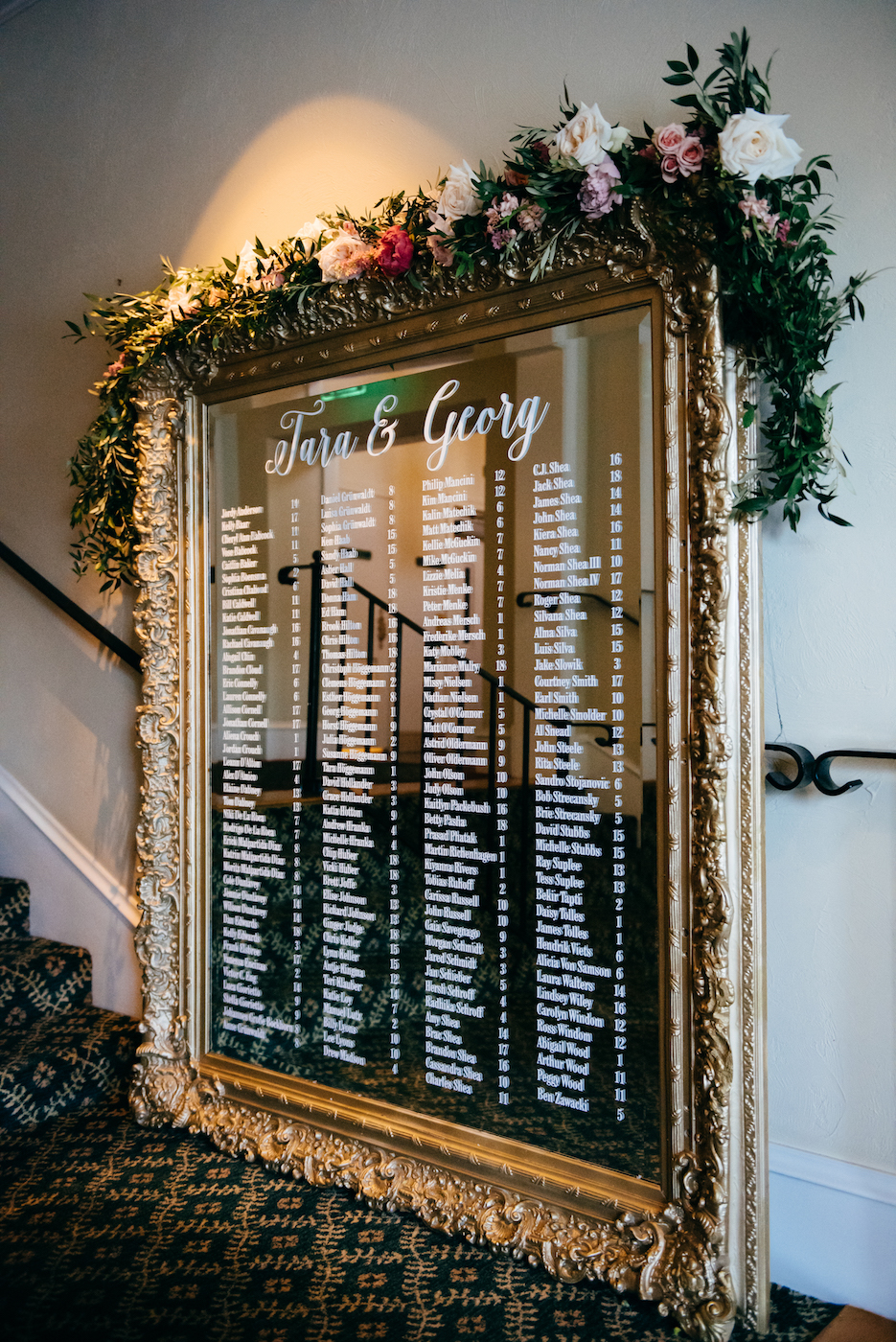 Photo by Tiffani Jones