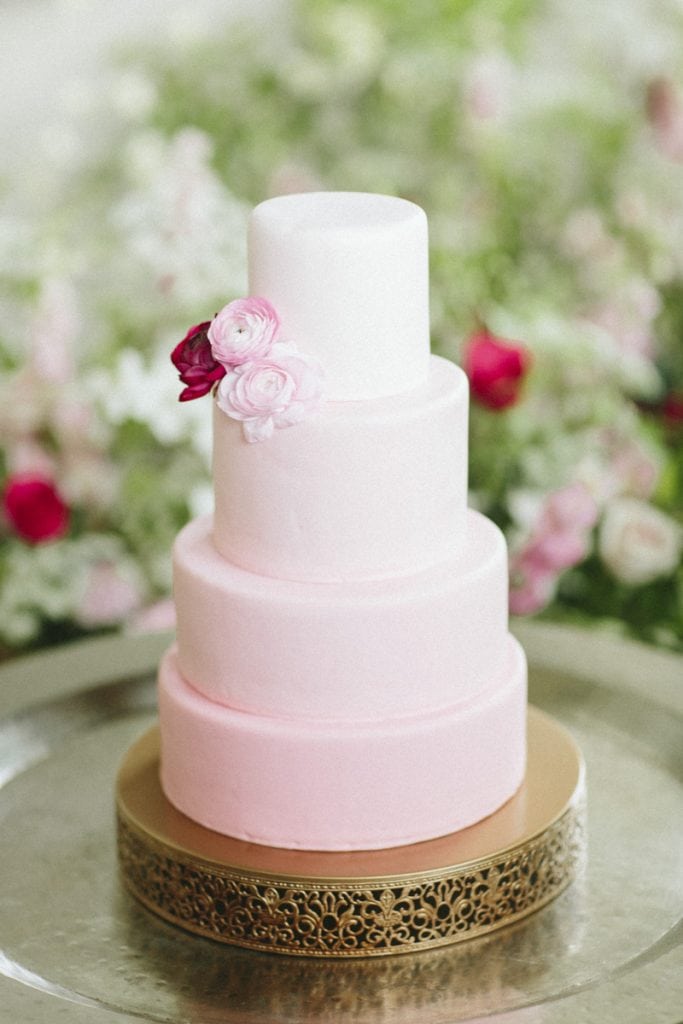 Pink Ombre Cake: How Much Does It Cost?
This cake is simply stunning! How much would it cost to have this modern pink ombre wedding cake for your big day?
It's no secret Pinterest has changed the wedding planning game – especially when it comes to wedding cakes. When it comes to making all those fondant and buttercream dreams a reality, it's best to keep your budget in mind. We're giving you the inside scoop from the pros themselves on just how much this gorgeous wedding cake will actually cost.
Check out this feature in "How Much Does It Cost" in our 2018 print issue of Chicago Style Weddings, formerly The Celebration Society Weddings.
---
Pink Ombre Cake
$624
Pêche Petite Boutique Bakery
This simple ombre cake makes a high class statement without the cost that comes with the intricate details of an elaborate design.
Breakdown
This cake includes alternating tiers of raspberry white chocolate cake and lemon cake with vanilla fondant icing, and serves 120 guests
Cake Cost
The total cost of this cake it $624 within Pêche Petite Boutique Bakery's complimentary delivery range. A florist would need to provide the flowers (an additional cost). You design team would work with you on creating a display. The cake stand pictured below is the Davida Metal Cake stand by Rosdorf Park (bottom pedestal has been removed), available from a number of retailers for about $50.00.
Cost per Slice
$5.35 per serving
The designer says…
"We wanted a cake with a springtime feel in a blush palette that wouldn't be too fussy. This ombré blush effect offers a modern, minimalist look, accented with just a few flowers from the surrounding meadow to pull it together. A wedding cake doesn't need a lot of detail to be beautiful!" -Erin Bauchat & Paige Power, Pêche Petite Boutique Bakery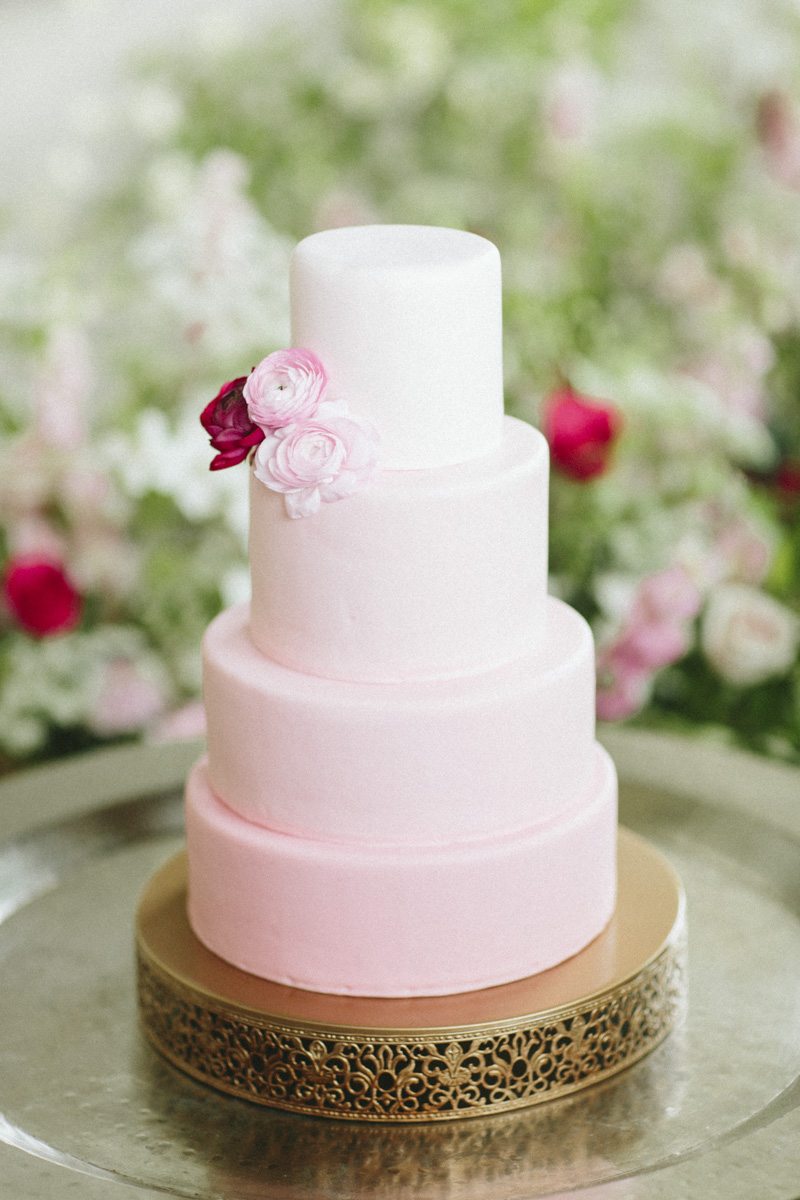 Casey Green Photography