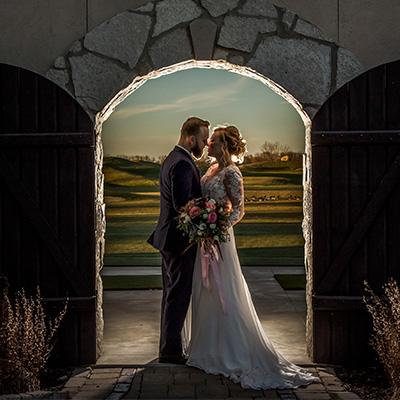 Determining the Right Kind of Setting for Your Big Day
You are envisioning your wedding as a fairy tale. You and your future spouse are the main characters, but every story must begin with a setting.
Choosing your venue may be the most overwhelming step for you. It sets the tone for the entire wedding. Whether you opt for the convenience of a hotel or the rustic landscape at the edge of a forest, each choice has its ups and downs.
Figuring out where to start is the hard part. Before deciding on your venue, allow yourself several visits to a handful of places in order to figure out what your style truly is. Knowing what type of venue will enhance your vision is half the battle. Once you decide that, you can work with a wedding planner or do a search online to find several options.
Hotel Amenities
When you book a wedding at a hotel, you know you will be taken care of. A hotel is a one-stop wedding shop with facilities for the ceremony, cocktail hour, reception, a luxurious night's sleep, and an optional morning brunch.
Some hotels keep everything such as food and beverage in-house. They handle the set-up, servers, take-down, and even have their own executive chef. Think of these locations as a one-stop shop. Check with hotels to see what they offer in the way of customization. Many changes can be made to the room in order to suit your individual style such as uplighting, changing the color and material of chairs that are used, and the linens that are chosen.
The biggest draw of a hotel wedding is that you know your guests will be safe. When you're at a hotel, the only keys your guests have to touch are the ones that let them into their rooms. It's also convenient if you have guests traveling to attend your nuptials. "Guests can come from out of town and go right to their guest rooms," says Larmon. This means you have them corralled the next morning if you want to host a brunch, letting you spend more time with the loved ones you don't get to see all the time.
Lofty Expectations
Offer your guests a unique experience with loft event spaces in the city. Each offers a different vibe, and they're usually open to letting you customize the look. Details from the furniture that is selected to the layout of the room can be customized to encompass each couple's unique vision. No two events will ever be the same.
Many couples gravitate toward loft spaces because of the modern, airy, open feel. Exposed white-washed brick or large columns can really emphasize the enormity of the space. This chic, modern style has become extremely popular and will definitely continue to grow. Minimalistic décor on the walls can really emphasize the unique look while sheer draping and natural light creates a clean and bright aesthetic.
One thing to note as you are imagining all the amazing furniture and décor you can arrange in such an open space, many lofts require you to bring in almost everything. Dealing with all those separate vendors on your own can be difficult. Definitely lean on your venue's event coordinator. Event spaces know what they're doing, and with their resources at your disposal, you know you are choosing from a list of quality caterers and vendors who deliver on their promises, taking the guesswork out of it.
Conference Center Simplicity
Conference centers are also set up to serve. With staff well-versed in the many intricacies of large-scale events, you can often find plenty of amenities in one convenient location with the accommodations you're looking for.
With its contemporary feel and sleek styling, a conference center wedding attracts modern couples. Conference centers provide couples with a larger guest list the ability to have everyone they love in one room while still allowing ample space to customize their Big Day. These spaces are often a clean slate and open to providing couples with the ability to tailor to space to fit their vision. Conference centers also have strong ties with local vendors. Be sure to ask who they recommend.
Par for the Golf Course
If you are envisioning a picturesque landscape as the backdrop for your vows, book a golf course for your wedding. Golf courses provide guests with abundant photo opportunities that utilize their natural surroundings.
Many golf courses feature outdoor spaces for the ceremony with an indoor ballroom for the reception. Most golf courses will do their best to make sure their ballroom has a stunning view of the green. Sprawling lawn, beautiful trees, no ugly buildings or streets in the way? Yes, please. Golf courses get a bad rap for not being able to create a unique look for each couple, but it's simply not true. When it comes to personalization, they want to help you create your vision.
Another perk for some of your guests? Most courses will offer golf outing packages to wedding parties for both pre and post-wedding events.
Mansion Glamour
Go for bold opulence with a wedding at a mansion. Perfect for vintage lovers and architecture nerds, a mansion wedding offers a rich aesthetic before you even lift a finger.
Not only can the guests explore at their leisure, but you can also pick different and interesting ways to utilize all of the available spaces. Couples can exchange vows in unique spots around the mansion such as under a pergola in the gardens or, if available, in a historic church or courtyard. With a combination of indoor and outdoor space, you can truly customize to your needs. Having your wedding in such a unique location ensures your guests will never forget your Big Day.
Although there's plenty of room for you to bring your own details into the mix, there isn't much need for customization. With original woodwork and gorgeous décor, a mansion lets you forego the expense of decorations to feature the location's natural beauty.
Raise a Glass
Create a classy event for your guests with a wedding at a winery. Wineries combine a rustic vibe with elegant décor to create a rich experience. Many wineries allow ceremonies to be held in the vineyard itself followed by a reception in the winery. This gives couples the option to have two different looks, an outdoor ceremony and an indoor reception, without traveling to a second location.
Working vineyards come complete with tanks and a barrel room, which allows your guests to experience the whole process. Just imagine having your pictures taken in a rustic barrel room or running through the vineyard. It's like your own little Tuscan escape.
Explore the City
Surrounded by skyscrapers and beaches, we are lucky to have the options Chicago offers us. In addition to many iconic spots throughout the city, there are also hidden gems that incorporate the aesthetic of nature alongside an urban oasis. For couples who feel a deep connection to Chicago (if you have ever considered a tattoo of the Chicago flag), utilizing the city as your venue is the ideal fit.
Wide Open Spaces
If you are looking for a way to escape the hustle and bustle of the city, consider heading to the outskirts of town for a rustic barn wedding. There is a multitude of options when it comes to finding a barn or farm space within driving distance of the Chicagoland area. The magnificent landscapes that accompany a rural setting allow for an array of options for your photographer. With our always-changing weather, a barn will provide both indoor and outdoor options to accommodate any last-minute showers or flurries. Some venues have outdoor fire pits and open areas that allow your guests the opportunity to roast marshmallows or play a game of bags during cocktail hour.
The beauty of a barn is that it is a blank slate with antique undertones. The aged wooden beams tell a rustic story, while modern touches such as the décor you choose can add a personalized flair. Many couples who decide to utilize a barn often keep with the antique or rustic theme and incorporate vintage touches such as mismatched china, strands of lights to create ambiance, and burlap table runners.
No matter what your style is, it's important to select a venue that speaks to you. Pick a place where you feel comfortable with the staff and confident your wedding will be perfect.
Written by Katie O'Shaughnessy