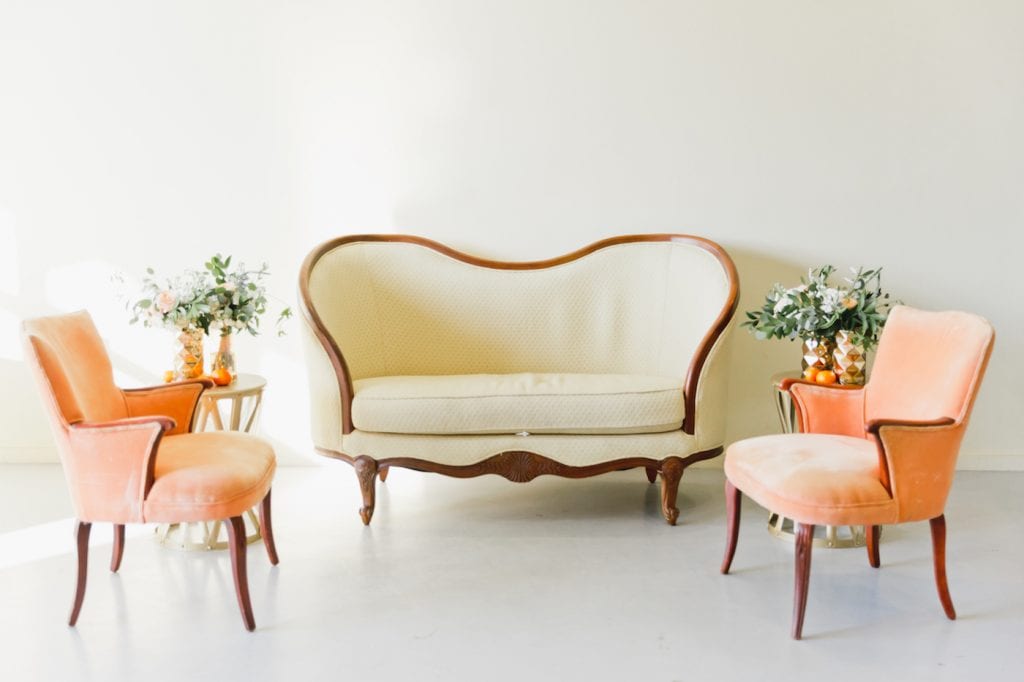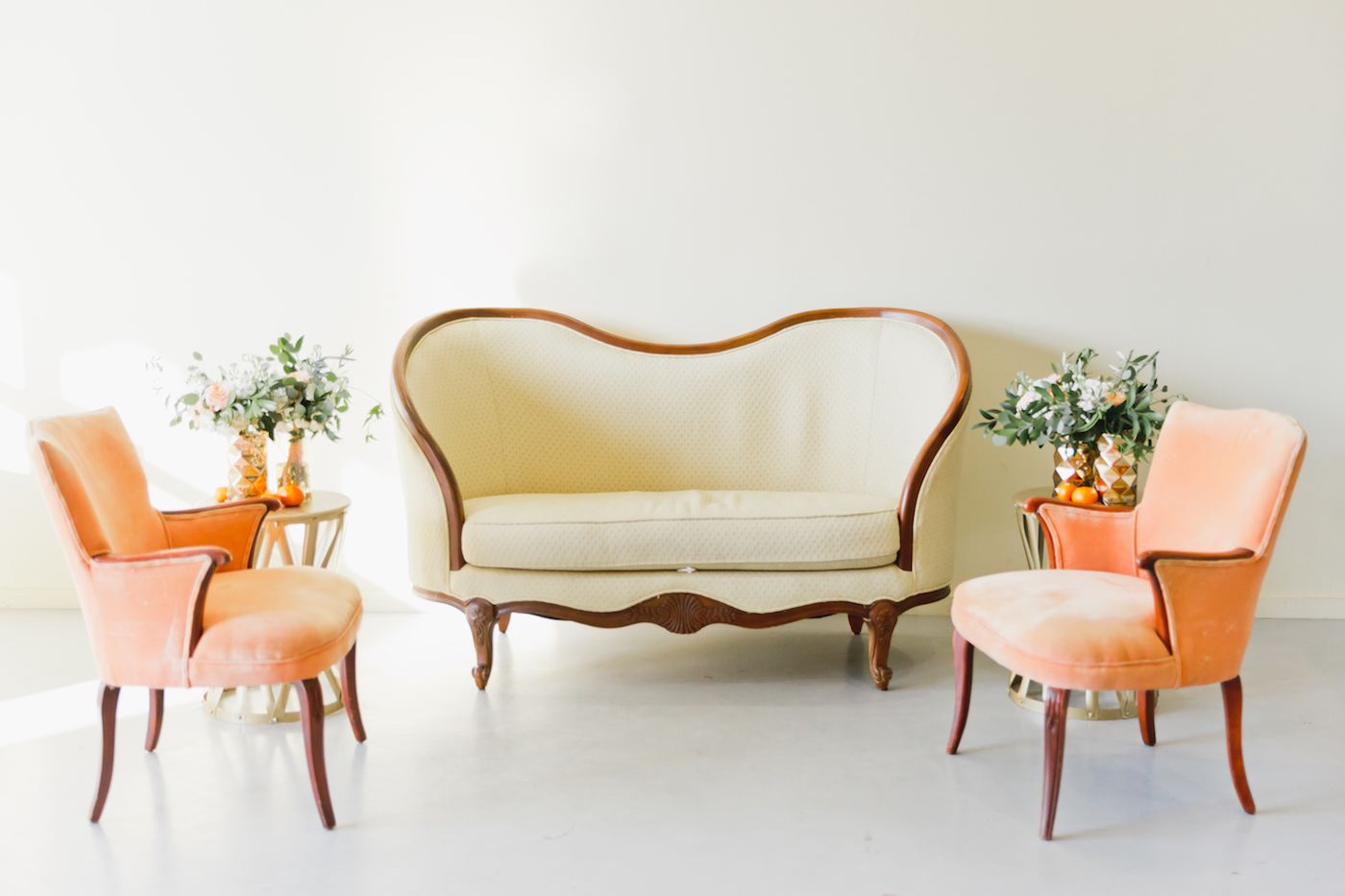 Lounge Furniture for Wedding Receptions: How Much Does It Cost?
Create a cozy space where your guests can mingle! How much would it cost to rent lounge furniture for your wedding reception?
It's no secret Pinterest has changed the wedding planning game. When it comes to making all those dreams come true, it's best to know the reality of bringing it all to life. We're giving you the inside scoop from the pro herself on just how much this welcoming lounge area will actually cost.
---
Lounge Furniture
$400+ (depending on what you rent!)
Renting lounge furniture can enhance your cocktail hour or wedding reception by creating a cozy, luxurious space for your guests to relax and mingle in!
Furniture Breakdown
The grouping photographed includes the Jocelyn settee, which is a high curved back Victorian settee upholstered in a cream fabric, two peach velvet vintage Sarah armchairs, and two gold geometric Daniel end tables.
Cost Breakdown
Settees/$150
Chairs/$75 each
End Table/$50 each
Keep in mind…
Regardless of what you're renting for your wedding, be sure the company you are considering has the proper insurance required by your venue. There is nothing worse than paying for a service only to find out the company isn't allowed to work in your venue.
The expert says…
"The most obvious reason to use lounge furniture is to create an inviting, comfortable environment for your guests. Whether you're using outdoor or indoor furniture, it will add a luxurious feeling to your event. Specialty seating is an area where you showcase your personality, creating a unique look!" -Ann Taylor of A Chair Affair, Inc.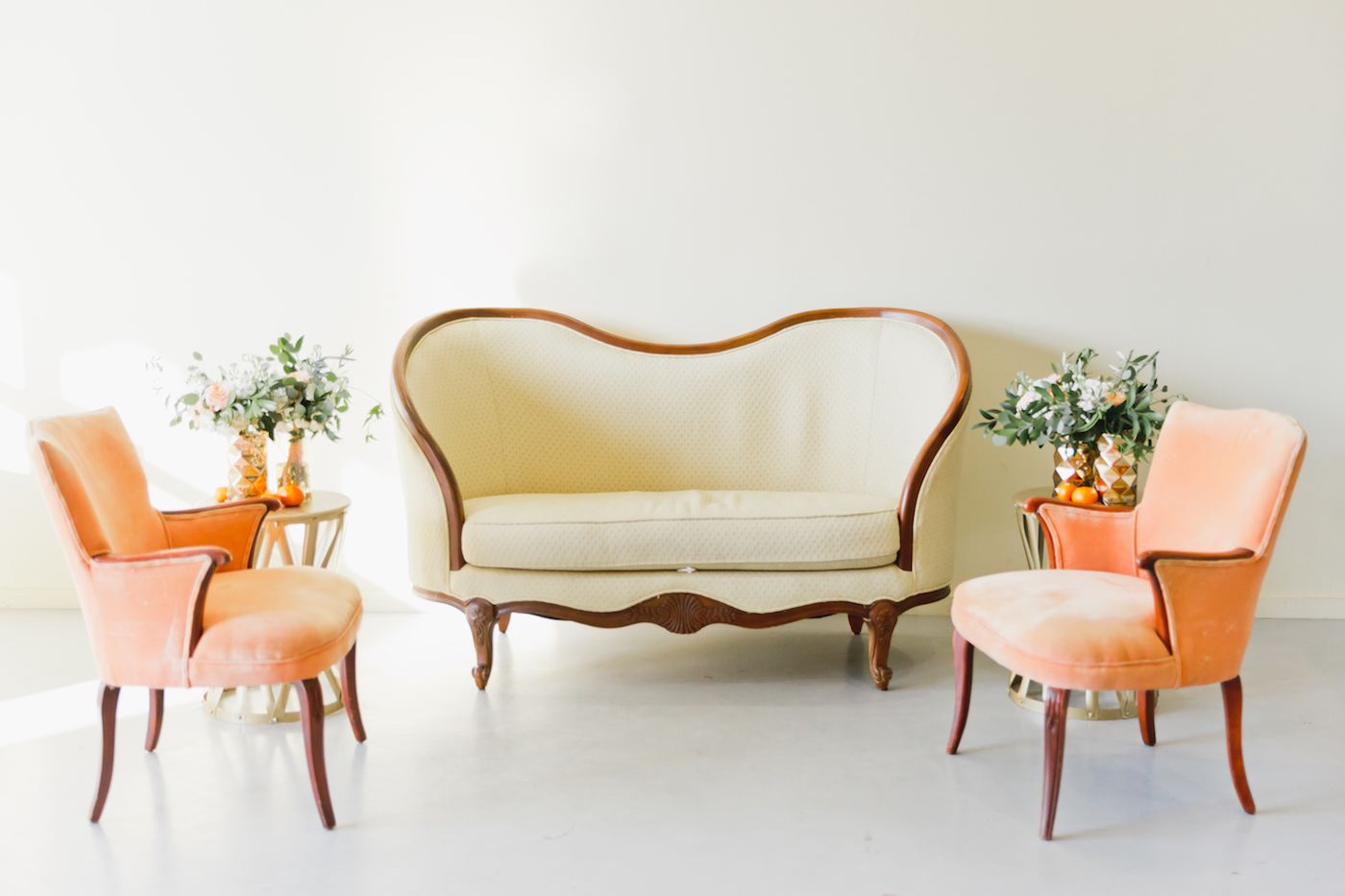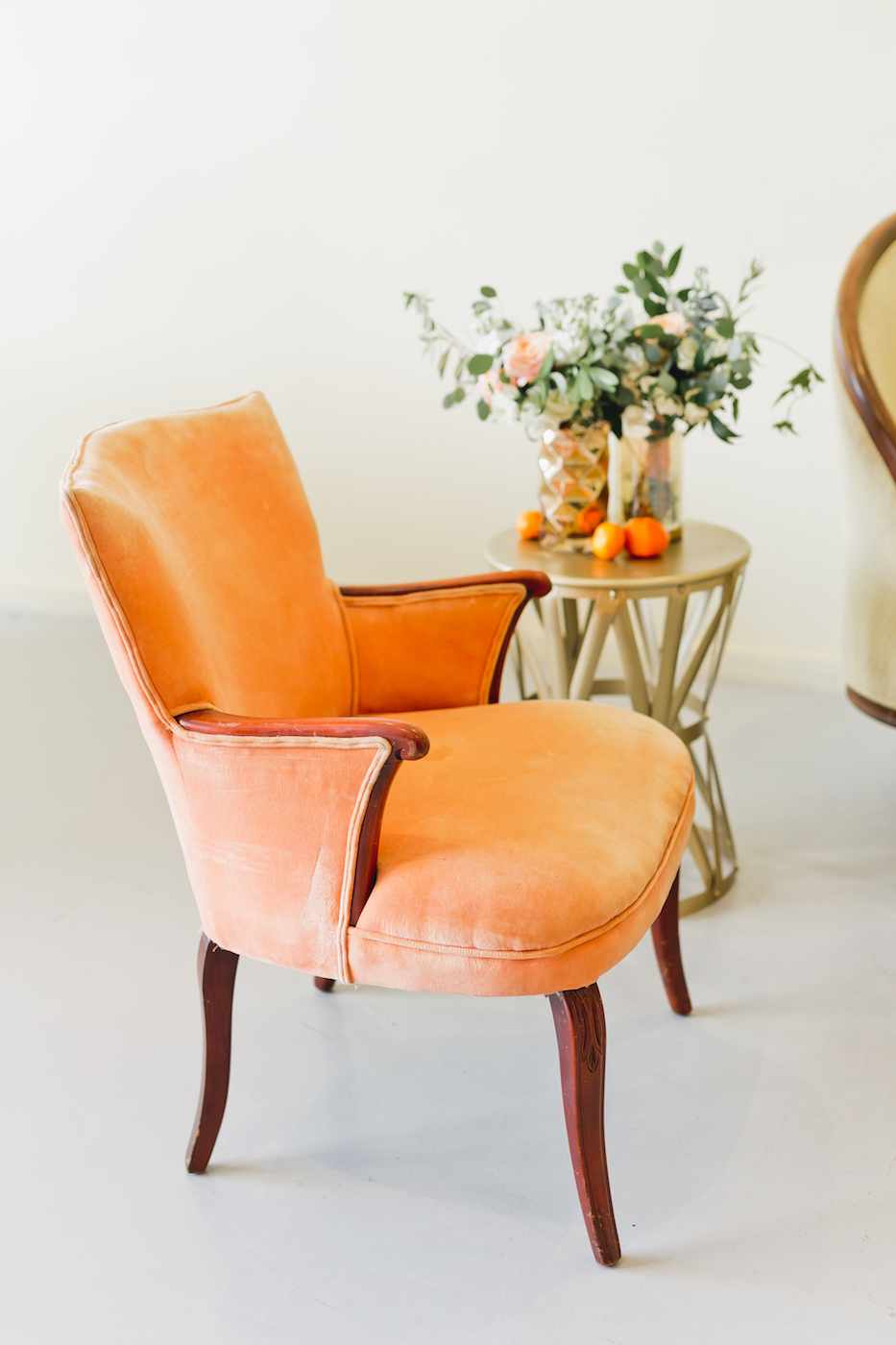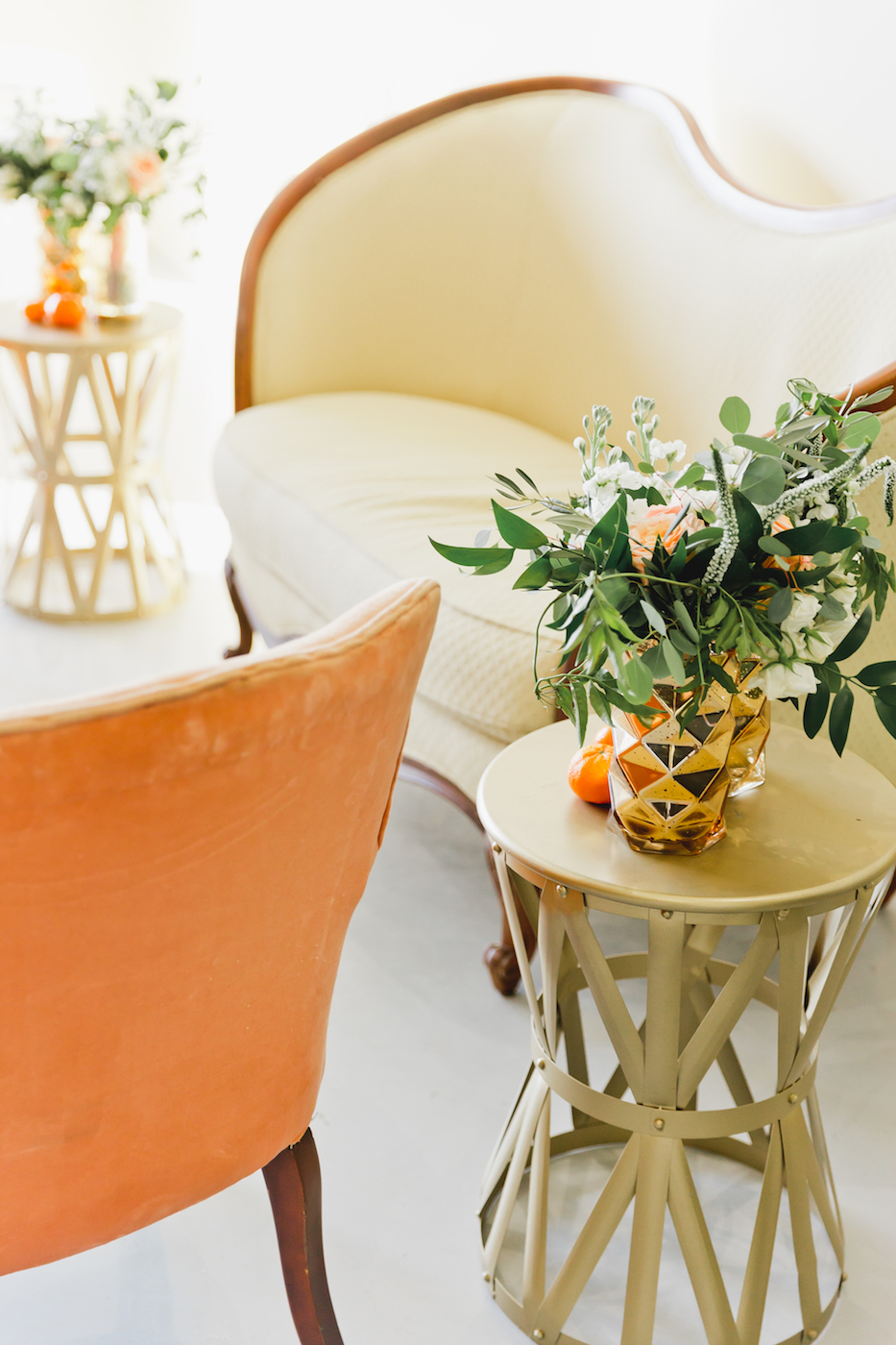 Photos by Laura Foote Photography