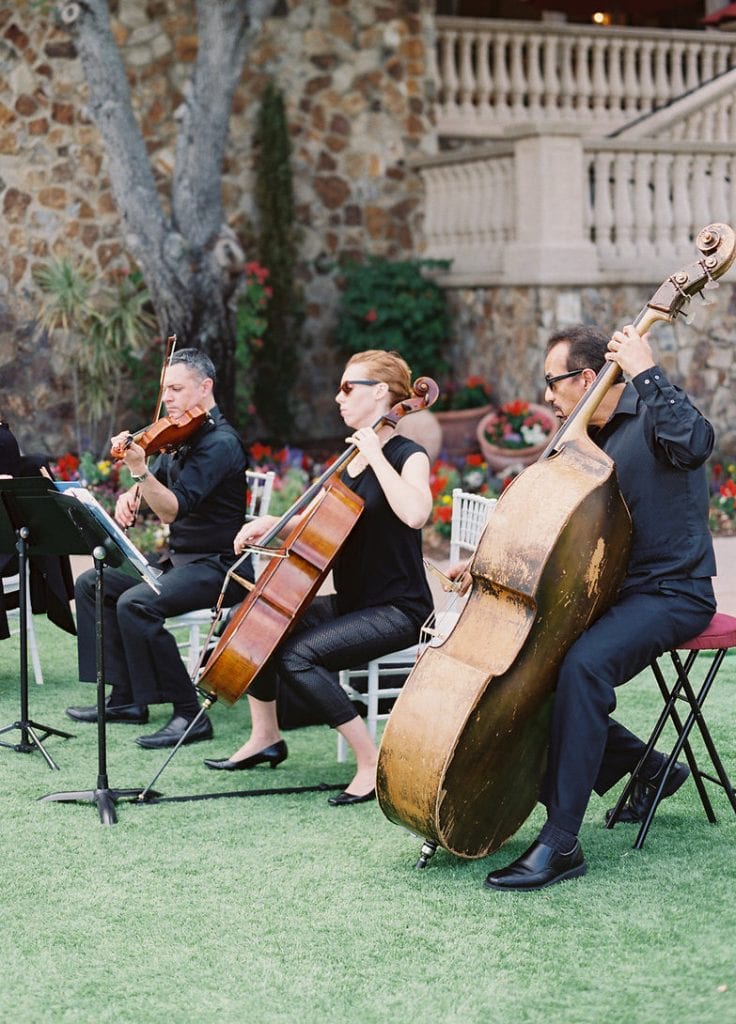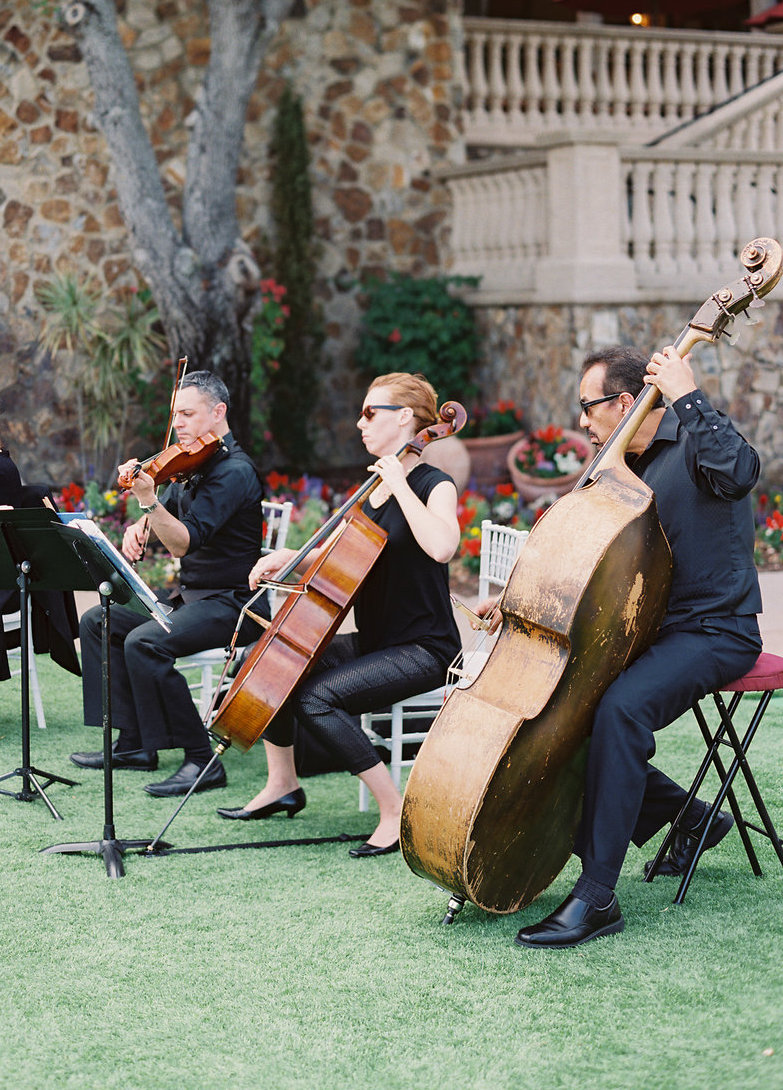 Live Ceremony Musicians: How Much Does It Cost?
Imagine walking down the aisle to the sound of a live string quartet. How much would it cost to hire live ceremony musicians for your wedding?
It's no secret Pinterest has changed the wedding planning game. When it comes to making all those dreams come true, it's best to know the reality of bringing it all to life. We're giving you the inside scoop from the pro herself on just how much this elegant detail will actually cost.
---
Ceremony Musicians
$275+
Live musicians can easily add a touch of elegance to the feel of your ceremony. Imagine walking down the aisle to the beautiful sound of a chamber quartet!
Cost Breakdown
Our fees begin at $275 and can range into thousands of dollars for our full orchestra or 10-piece band options. We customize to suit our client's budget and preferences in style of music.
Services
Our services include a live music performance at their event from one hour and up. Services are customized and designed to suit each client's needs, such as sound systems and lighting for larger packages.
Extras
We honor almost any song request as we have an awarding winning library of over 15,000 songs. We also offer custom arranging for special requests and unpublished works. This service is available to our clients by special request and fees are provided based on each project. We provide more than ceremony music, as we have a large range of options and services, from soloists to full orchestras and everything in between.
The expert says…
"Our clients book live music for their events when they want something acoustic and also visually beautiful, as the musical instruments offer both a beautiful sound as well as a refined, elegant visual element." – Shannon Caine of Beautiful Music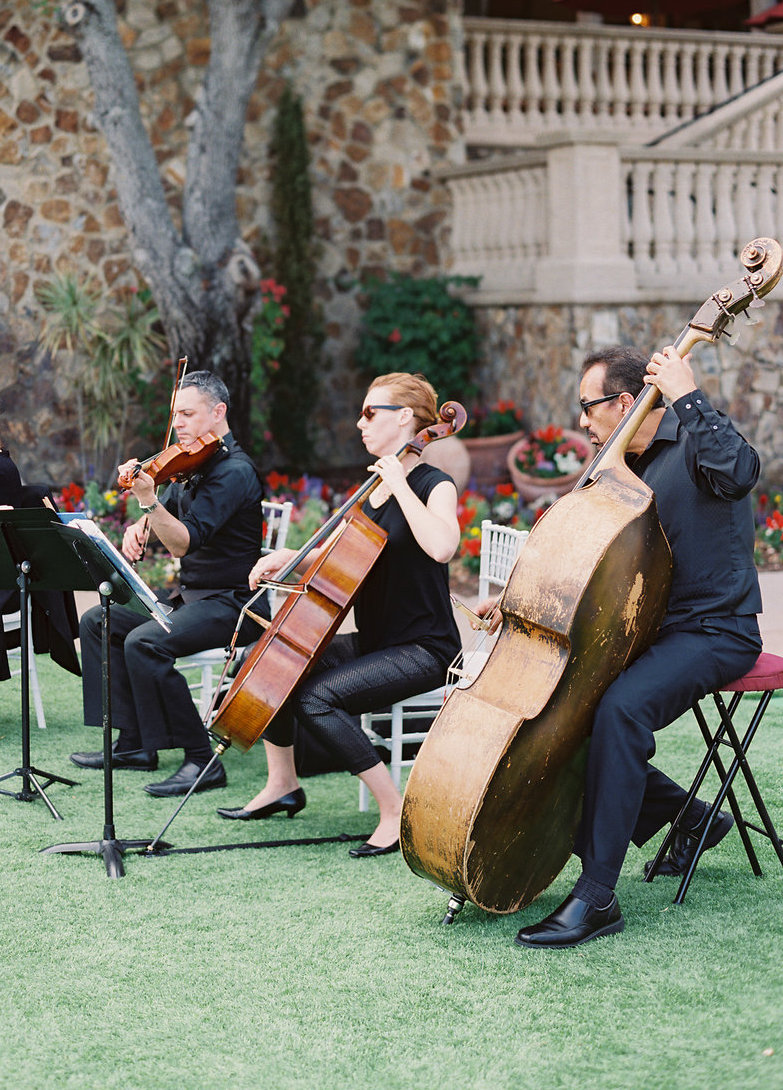 Photo by KT Crabb Photography