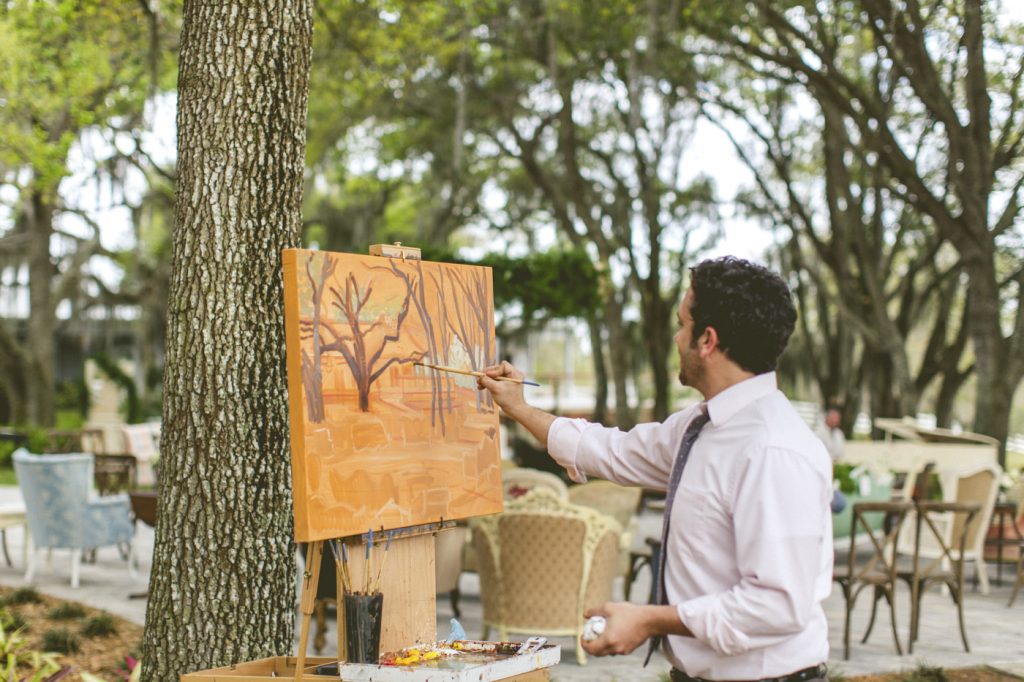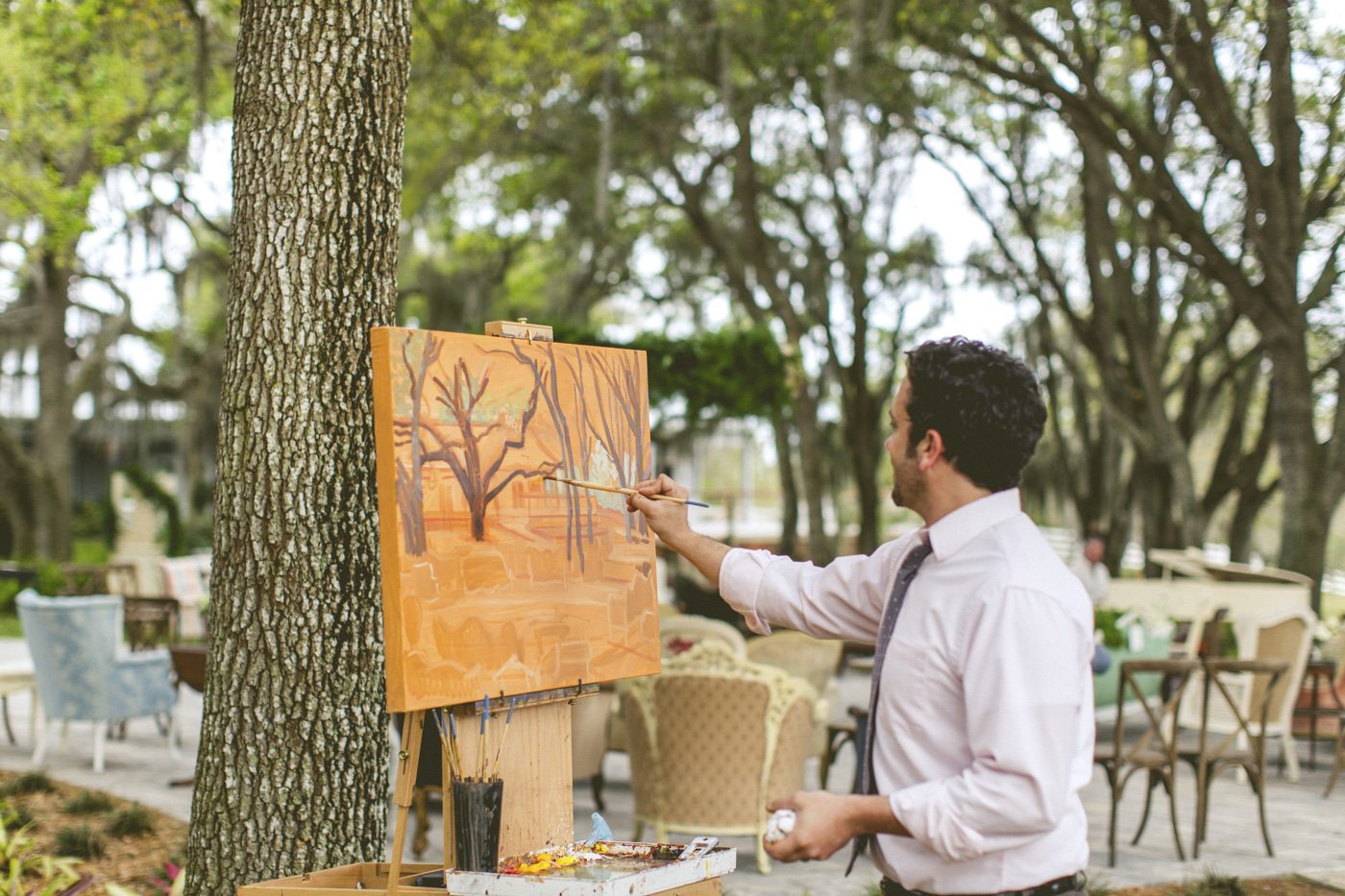 Live Artist: How Much Does It Cost?
A painting is a such a unique way to capture your big day. How much would it cost to have a live wedding artist paint your wedding? We're giving you the inside scoop from the pros themselves on just how much this beautiful wedding memory will actually cost.
Check out this feature in "How Much Does It Cost" in our 2018 print issue of Chicago Style Weddings, formerly The Celebration Society Weddings.
---
Live Artist
$3,500+
Wed on Canvas
A picture is worth a thousand word, but a painting is worth so much more. Showcase the most memorable moment of your big day with a beautiful painting that will last for years to come!
Breakdown
Ben's canvas collection opens with a generous 24″ x 30″ canvas that allows him to beautifully capture the background and foreground details while maintaining the focal point of the composition on the couple. (He also offers two larger canvas sizes!) At the event, he uses acrylic paint that has multiple benefits, the biggest being that it's odor free. All the materials he uses for both paintings and reproductions of paintings are museum grade and archival quality. When taken care of properly, the paintings should last for many generations, and the print reproductions are rated to last at least 100 years, though they will likely last much longer. Each painting is delivered to the couple properly wired and "ready to hang," meaning that a frame is completely optional!
Cost
Each live painting based on canvas size, rather than an hourly contracted rate. The entire day is blocked off for the couple—Ben arrives before the guests' arrival and paints through the entirety of the ceremony and reception. The 24″ x 30″ canvas retails for $3,500 and pricing scales according to the canvas size. (Travel outside of Charleston, SC is additional.) "I want to make sure each painting is perfect, so after the wedding, the painting goes back to the studio for finishing touches with an 8-10 week turnaround."
The artist says…
"Two of the highest compliments we receive after many of our weddings is that "everyone is talking about it!" and that it was the couple's favorite part of their wedding day!  A live painting not only brings a lovely entertainment aspect to an event, but it's also an investment in bespoke artwork that can be enjoyed for generations." -Ben Keys, Wed on Canvas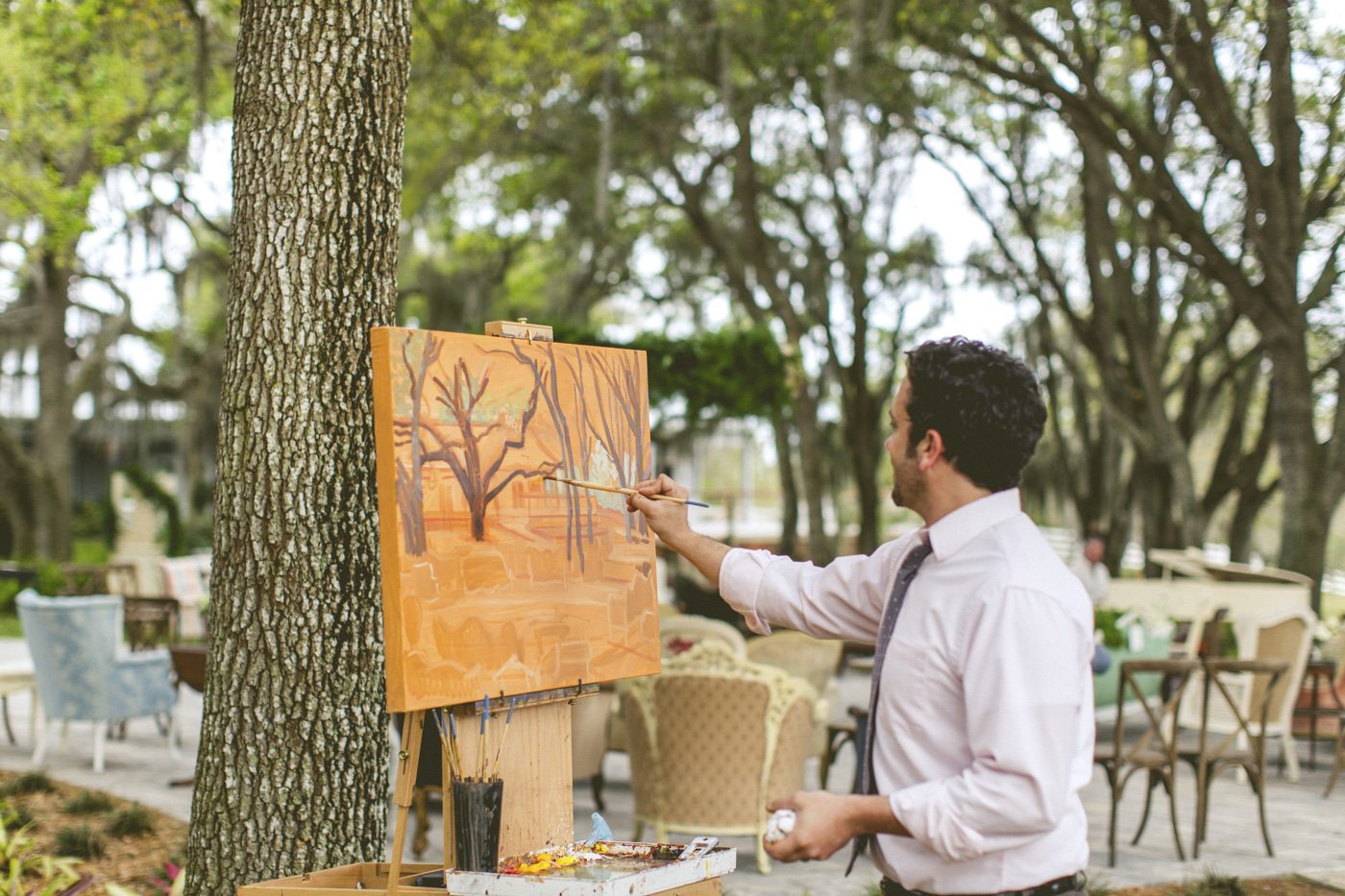 Photos by Concept Photography