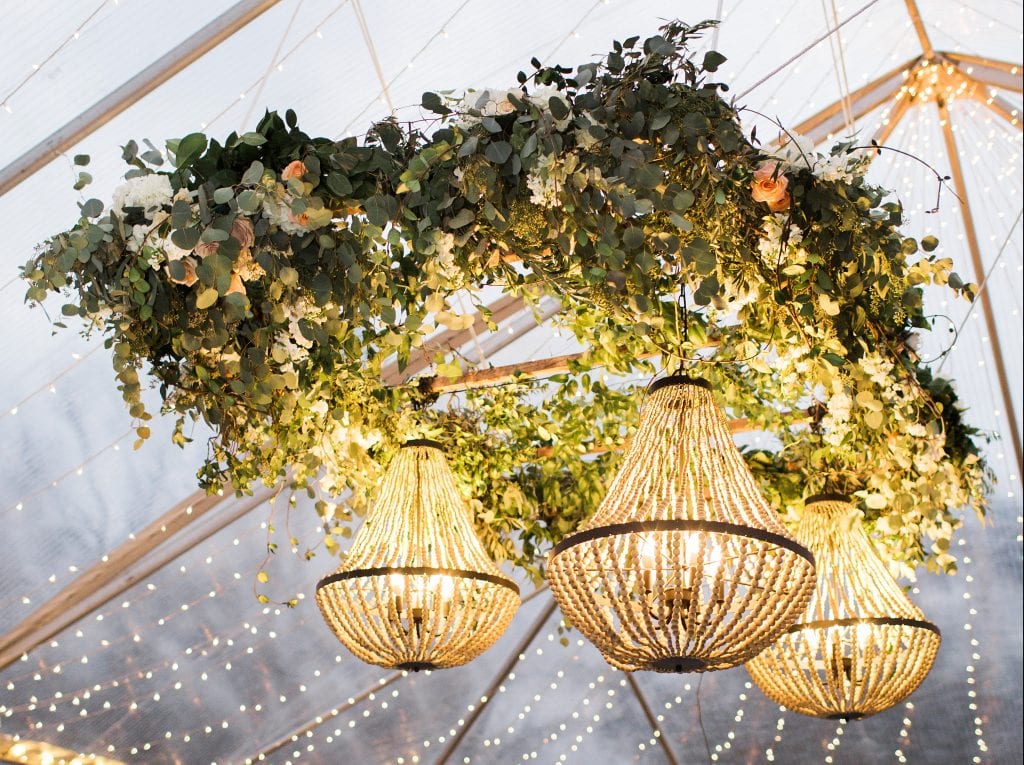 Garden-Inspired Chandeliers: How Much Does It Cost?
These garden-inspired chandeliers and simply stunning! How much would it cost to have this elegant installation at your wedding reception?
It's no secret Pinterest has changed the wedding planning game. When it comes to making all those dreams come true, it's best to know the reality of bringing it all to life. We're giving you the inside scoop from the pro herself on just how much this beautiful wedding reception installation will actually cost.
---
Garden-Inspired Chandelier Installation
$4,000
Imagine sharing a first dance beneath a romantic garden-inspired chandelier at an outdoor reception. Add this piece to your décor for a perfectly picturesque moment!
Décor Elements
This piece consists of a custom structure and pulley system, three chandeliers, garland and floral blooms.
Cost Breakdown
Custom Structure and Pulley System/$500
Three Chandeliers/$900
Floral Elements and Greenery Garland/$2600
Contributing Vendors
Dairing Events
Luxe Party Rentals
Shea Hopely Floral Design
The designer says….
"For Kallie, we wanted to create a super unique hanging installation that not only brought in a dramatic use of light but also the full design scheme of the event. From the beginning, Kallie wanted to make every touch feel like it was growing along the Intercoastal naturally and organically." -Adair Currie, Owner of Dairing Events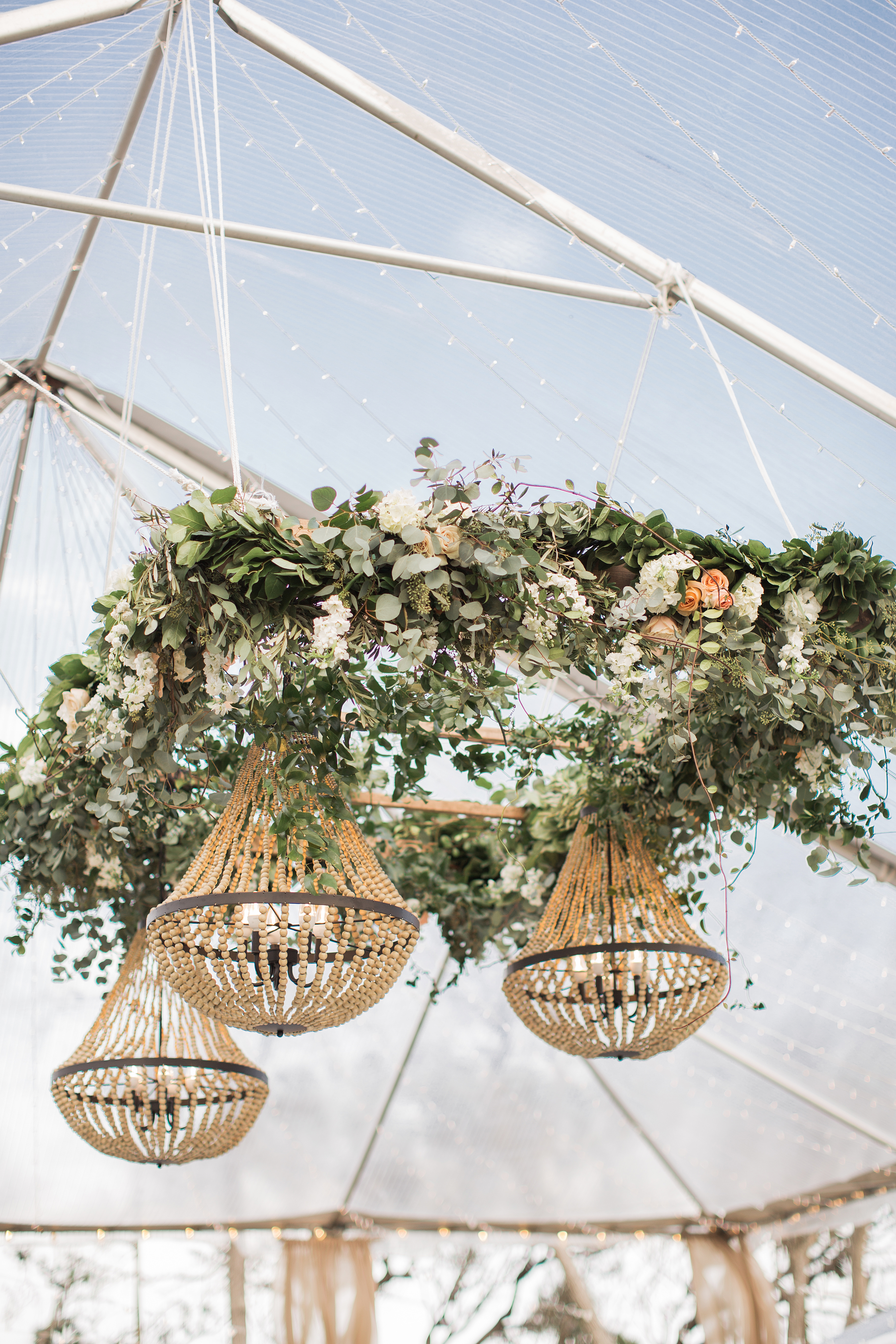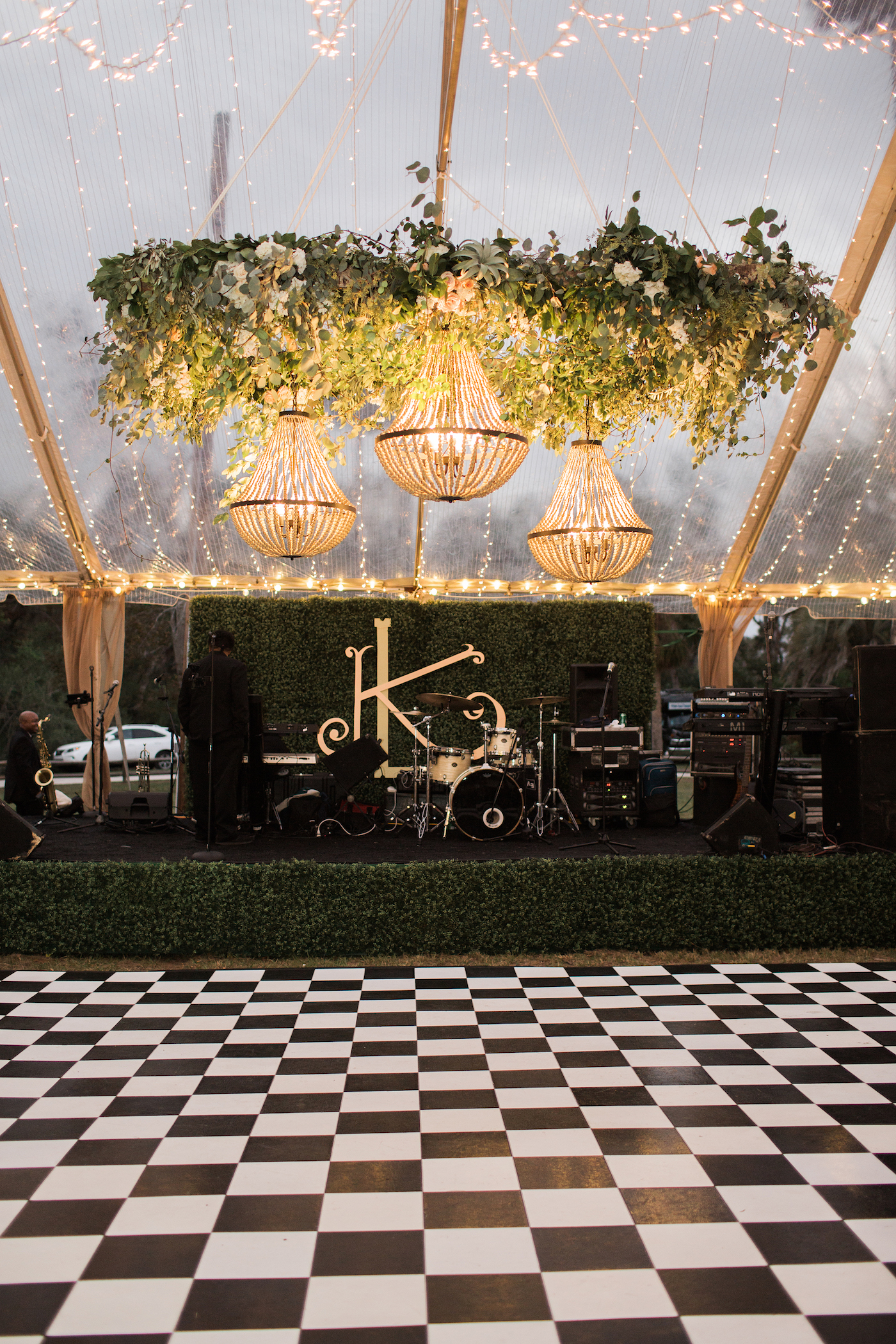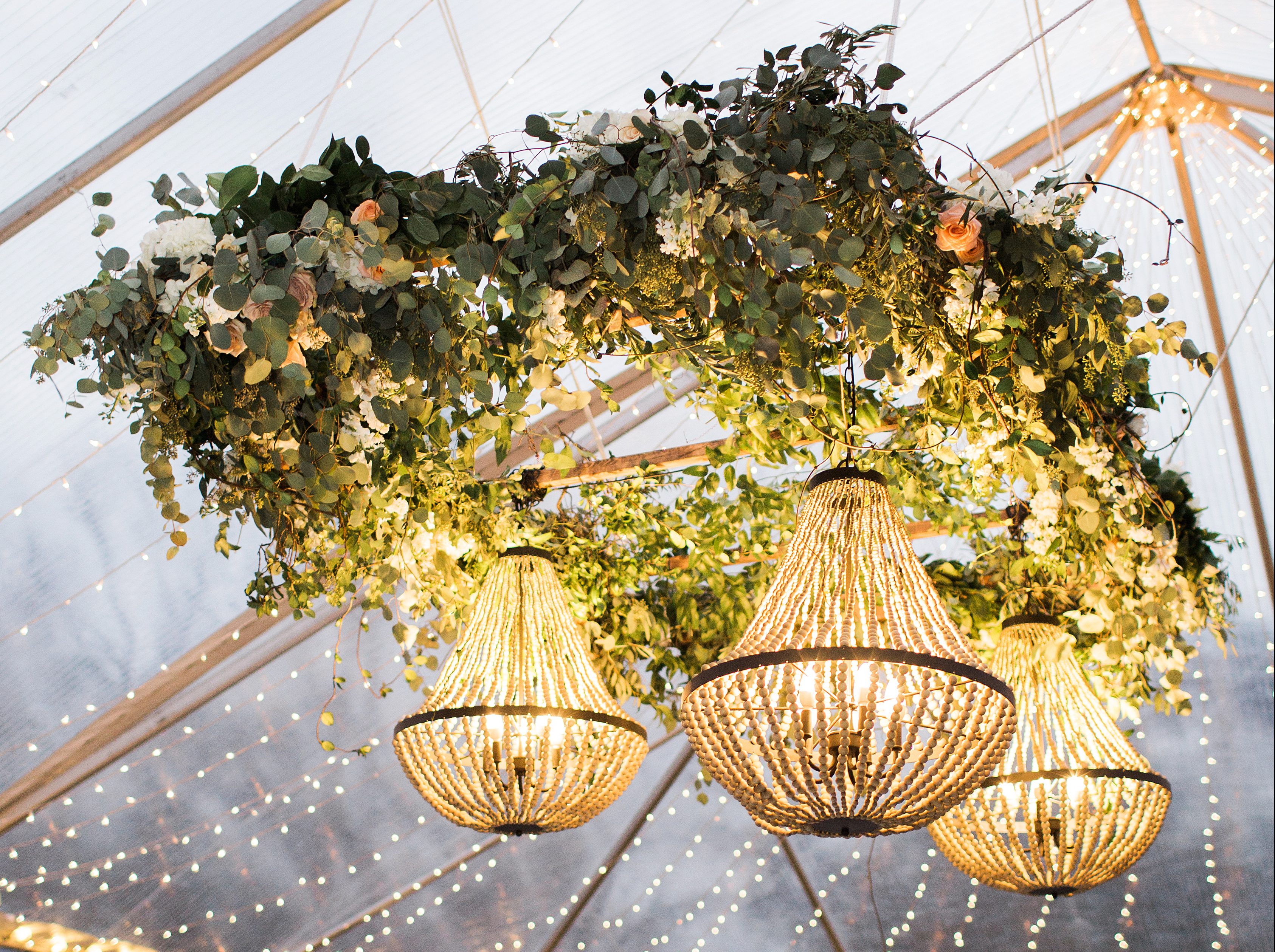 Photos by Brooke Images