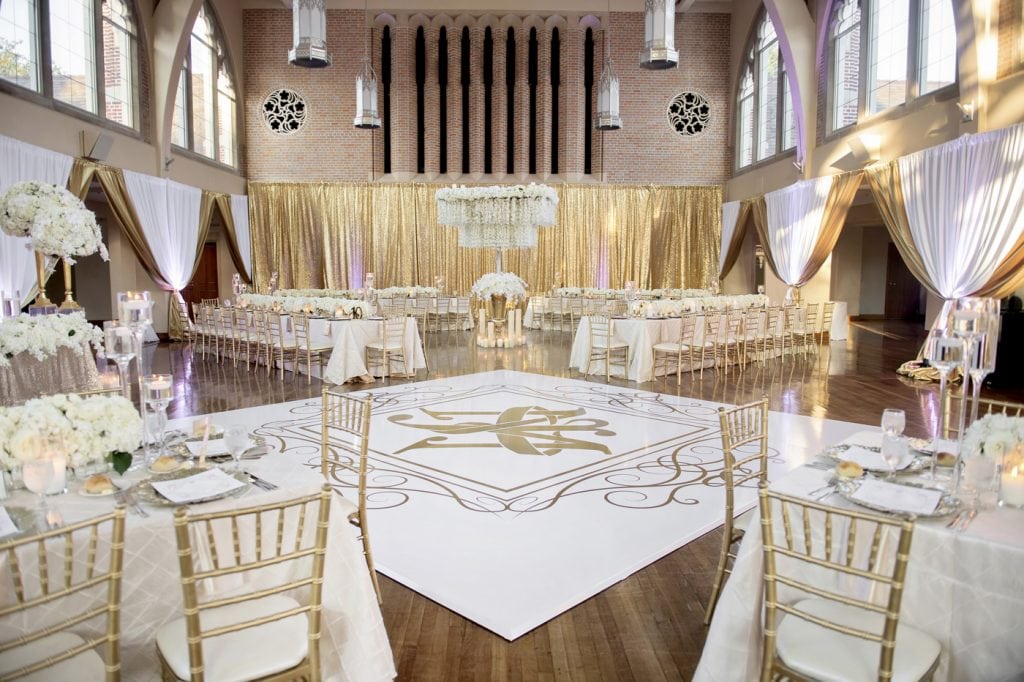 Custom White Dance Floor: How Much Does It Cost?
This dance floor is so dreamy! How much would it cost to have a custom white dance floor at your wedding reception?
It's no secret Pinterest has changed the wedding planning game. When it comes to making all those dreams come true, it's best to know the reality of bringing it all to life. We're giving you the inside scoop from the pros themselves on just how much this beautiful wedding detail will actually cost.
Check out this feature in "How Much Does It Cost" in our 2018 print issue of Chicago Style Weddings, formerly The Celebration Society Weddings.
---
White Dance Floor
$3,200
Indaglow Productions
Imagine sharing a magical first dance with your honey over your monogram. Create a special memory and complete the look of your reception by adding a custom dance floor that matches your style and entices guests to dance all night long!
Breakdown
This is a 16′ x 16′ dance floor rental and custom white floor wrap with gold monogram from Indaglow Productions.
Benefits
Having a custom dance floor allows you the opportunity to further brand your event with your own personalization. If you have a theme, this is the perfect way to showcase the element and make a WOW statement.
The designer says…
"Let's face it, who wouldn't want to dance on a white dance floor with gold elements? Your guests will have never seen this exact dance floor before and will be excited to get the party started! For this wedding, we decided to create this diamond floor plan that not only had the dance floor set on a diamond, but two estate tables in the shape of a diamond as well. Guests were in awe and ready to have fun." -Elianna Baucicault, ellyB Events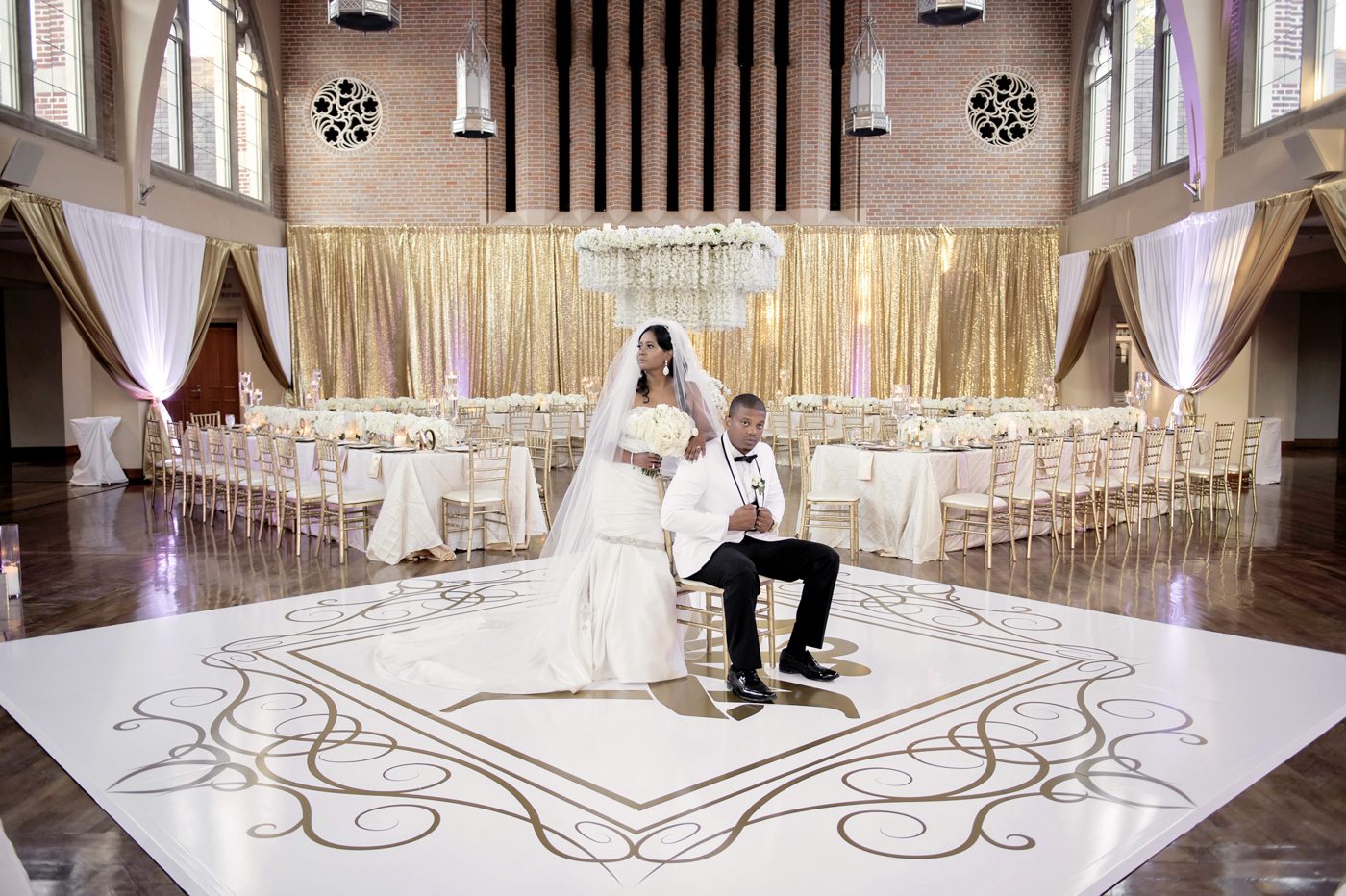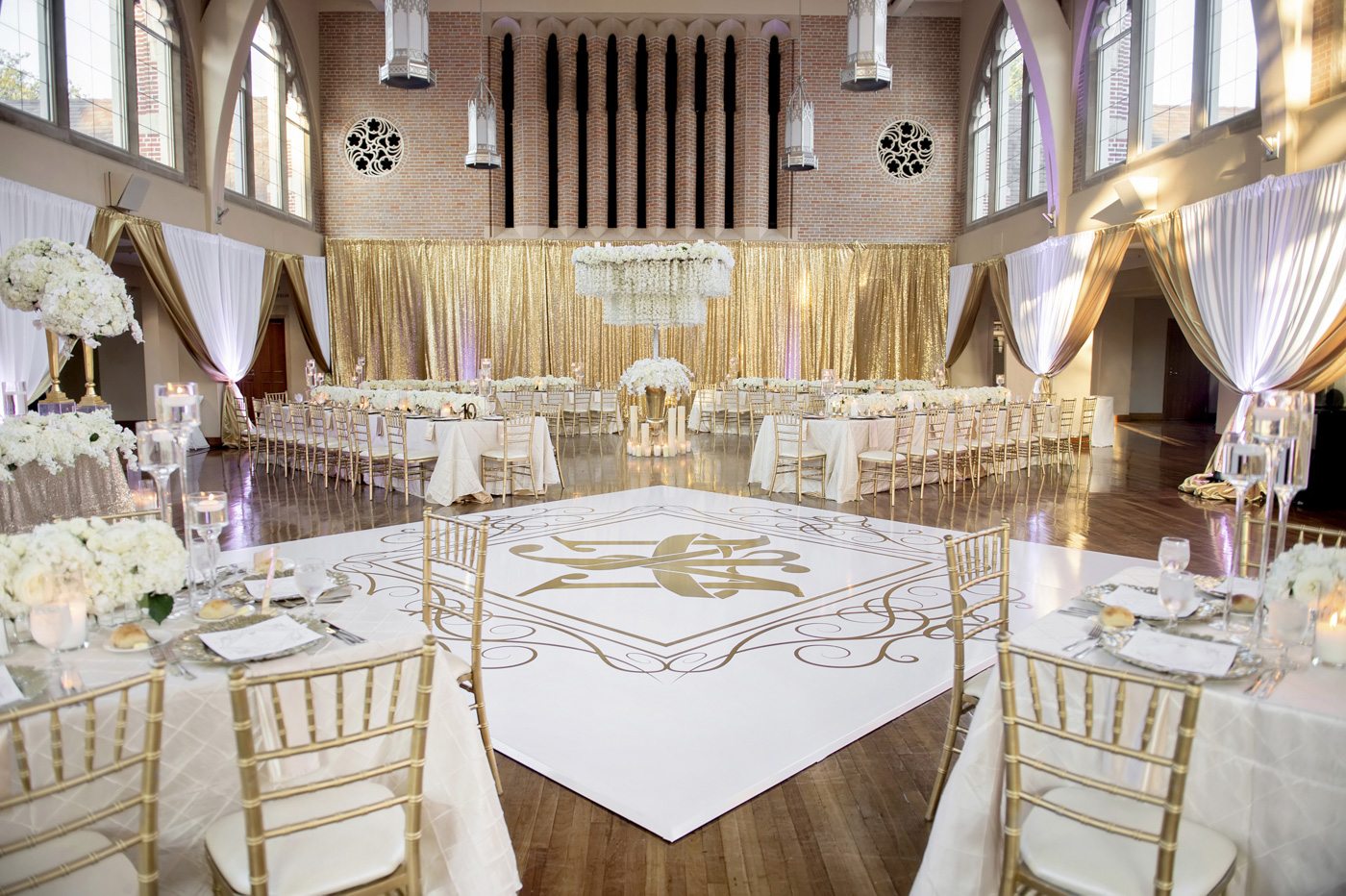 Photos by Milanes Photography