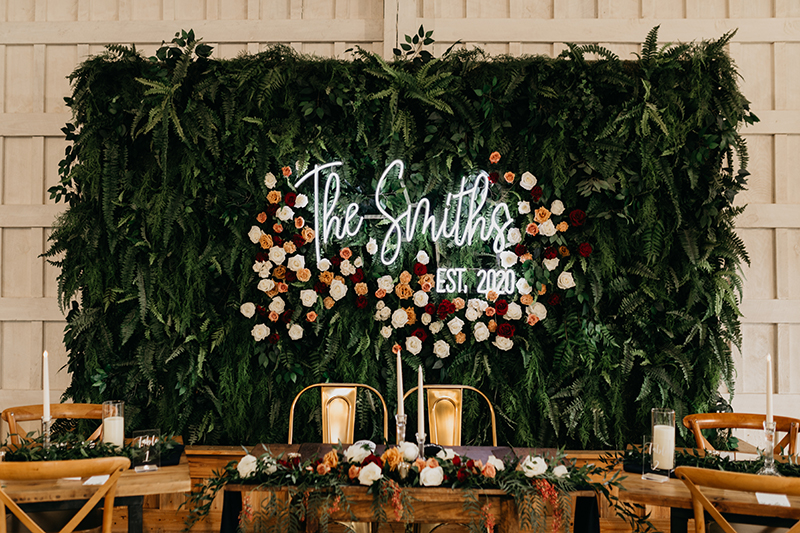 Custom Neon Installation: How Much Does It Cost?
$1,250+
If you've always wanted to see your name in bright lights, this is the perfect time! Illuminate your reception with a custom neon display that's distinctly you, whether it's the family name, wedding year, a nod to the wedding theme, or a favorite quote or idiom.
SPECIFICS
A custom LED neon sign, wedding florals, a wall of ferns at a rustic farmhouse, plus a wedding planner to connect all the moving pieces were instrumental in creating this gorgeous centerpiece.
BREAKDOWN
3- by 5-Foot Neon Sign $1,080
Floral $175
Fern Wall (Included with Venue Rental)
CONTRIBUTING VENDORS
yellowpop
Darby's Cottage
Meadows at Mossy Creek
One Weddings Events
The Planner Says:
Neon signs make anything better. They are a way to personalize your wedding in a unique way that you can keep and use in your first home, at an anniversary party and throughout the rest of your lives together.
– ALY COLLINS, OWNER, ONE WEDDINGS EVENTS