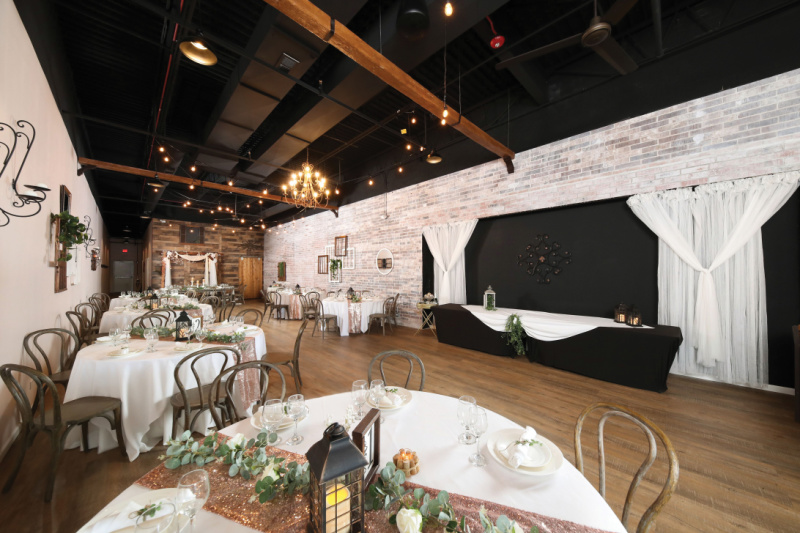 What's New Around Chicagoland: Featured Summer 2021
Chicago History Museum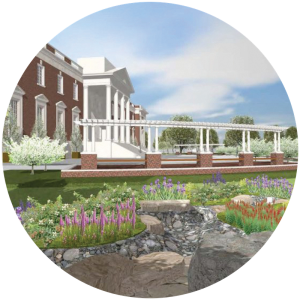 1601 N. Clark St. | Chicago, IL
312.642.4600 | chicagohistory.org/weddings
Embarking on a multifaceted park beautification project, the Chicago History Museum is the perfect backdrop for couples seeking city history while being immersed in beautiful landscapes. The renovation includes the plaza and construction of the Richard M. and Shirley H. Jaffee History Trail — an interpretive path through the park space around the Museum. It will also incorporate fire relics from the Great Chicago Fire of 1871, ideal for history-loving couples! Additional elements include all new landscaping complete with a native species garden and trace plant shapes etched into the garden's boulders. The unique setting offers memorable photo opportunities around every corner.
Blush Blooms & Co.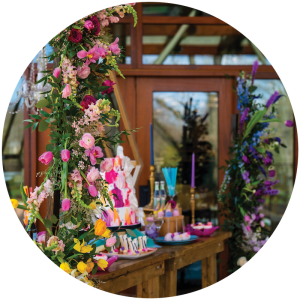 403 Earl St., Ste. C | Shorewood, IL
815.514.9541 | blushbloomsco.com
Blush Blooms & Co. can create the wedding of your dreams. Located in Shorewood, Kaylee Spain and her team create not only beautiful floral designs for weddings of any size, but also offer fabric/linen and lighting design. For micro weddings, large scale ceremonies and receptions, whatever the size or need, Blush Blooms & Co. can create something special. They partner with a number of photographers, event spaces and other vendors to help make your day even more memorable than you imagined. Jasko Omerovic Photography
The Drake Oak Brook, Autograph Collection
2301 York Rd. | Oak Brook, IL
630.571.0000 | thedrakeoakbrookhotel.com
The Drake Oak Brook, Autograph Collection now offers the brand- new, luxurious Presidential Suite. This 2,400-square-foot penthouse accommodation exudes glamour from the moment you make your grand entrance through the double doors. High ceilings, expansive views, a fireplace, full kitchen and a hand-crafted bar are just the beginning — no expense has been spared in this spacious two-bedroom, two-and-a-half- bathroom suite. Featuring sparkling chandeliers and a rich art collection, this space is fit for royalty. It's no wonder Prince Charles used to stay here. Michael Dubina Photography
Razny Jewelers
1700 Green Bay Rd. | Highland Park, IL
847.432.5300 | razny.com
Celebrating 70 years as the Chicago area's favorite family-owned jeweler, Razny Jewelers has unveiled a world-class expansion in the city's North Shore neighborhood. The most stunning addition is their new Rolex installation, like no other in the city — one of the most substantial collections held by any private jeweler in the nation. Offering fine Swiss timepieces alongside designer jewelry, including engagement rings and wedding bands, Razny Jewelers is also known for their in-house service and design shop, complete with expert watchmakers and artisans.
Magnolia's Weddings and Events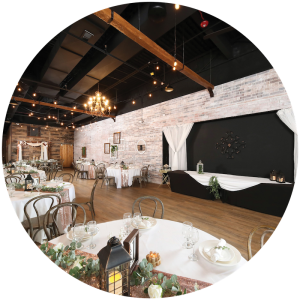 389 Bartlett Plaza | Bartlett, IL
630.855.4413 | magnoliasweddingsandevents.com
Newly opened in the heart of historic downtown Bartlett, Magnolia's Weddings and Events is a warm and rustic space created exclusively for intimate parties. Complete with wood-beamed ceilings and exposed brick, Magnolia's elegant farmhouse atmosphere is perfect for hosting showers and micro weddings with up to 100 guests. Dedicated to personal service, this charming venue includes a wedding coordinator, as well as all rental items — including beautiful chairs, fine linens and a farmhouse table — for a seamless event, providing a uniquely elegant look for your special day.
SuitShop by The Groomsman Suit
1820 W. Webster Ave., Ste. 410 | Chicago, IL
773.303.6006 | suitshop.com
Not everyone who needs a suit is a groomsman, leading The Groomsman Suit to transition into the SuitShop. Founded in 2016 to help men find attractive, well-fitting and affordable style options for their wedding day, the shop has since expanded to help women looking for alternatives to wedding and bridesmaids dresses. SuitShop is one of the most inclusive of any brand with all adult jacket and pant fits being interchangeable, all while continuing to offer stylish options for any gender, size and budget.
Wildman BT
3020 W. Carroll Ave. | Chicago, IL
312.248.2828 | wildmanbt.com
Built in 1914 and revitalized to its original architectural finish in 2020, the Wildman Boiler & Tank building is one of Chicago's newest venues. Unassuming on the outside yet magnificent on the inside, modern couples will admire the elegance of century-old exposed brick, natural light from double skylights, posh salon furnishings and a marble bar. Mixing old with new, Wildman BT integrates the luxury of 21st-century details throughout the space with state-of-the-art audio-visual technology, climate control and layered lighting for setting the perfect mood. Trope.com
Every Kind Of Beautiful Beauty & Bridal
45 S. Old Rand Rd. | Lake Zurich, IL
847.847.7251 | ekobbeauty.com
Every Kind of Beautiful Beauty & Bridal is a salon and bridal lounge with a mission to help women of every age, size and skin color feel beautiful and confident. Specializing in both hairstyling and makeup application for weddings, occasions and photoshoots, this beauty lounge is a one- stop shop brought to life by owner Brianna Clark. Along with being a home for stylists who work with clients every day, the glamorous salon space is perfect for bridal trials, consultations and wedding party glam on your big day. Charlie Misicka Photography