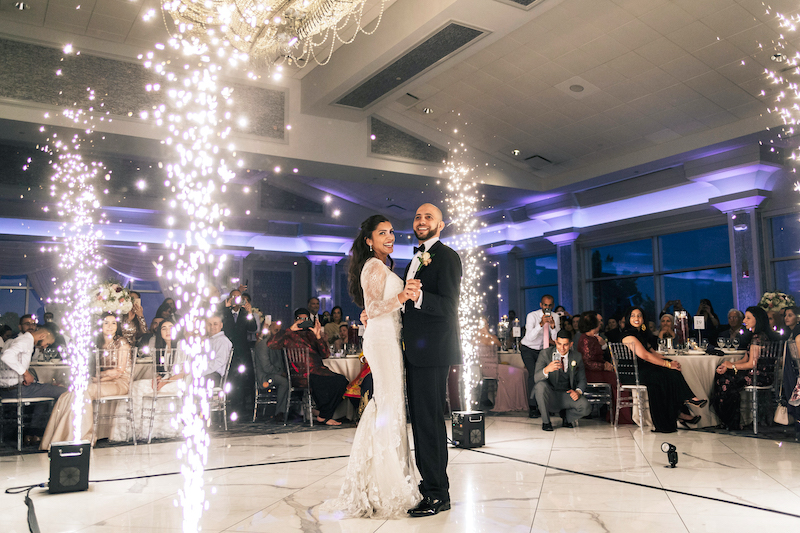 What's New Around Chicagoland: Featured Fall 2020
Photography by TWA Photographic Artists
Belissima Events
923 E. Golf Rd. | Arlington Heights, IL 847.262.5927 | belissimaevents.com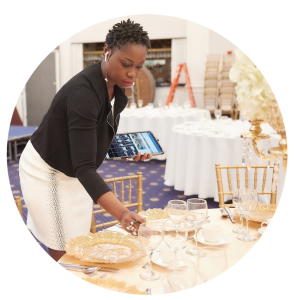 Celebrating its grand opening, Belissima Events produces unique events in Chicagoland. The multilingual planning and design firm specializes in weddings, parties and corporate events in English, French or Portuguese. Owner and senior event coordinator, Bijoux Diamvutu, takes care of all your planning needs, from selecting the best vendors and managing your budget to creating a custom timeline. Partial and à la carte packages are available, so you can focus on having a great time!
Kitoko Photography
---
99th Floor at Willis Tower
233 S. Wacker Dr., 99th Fl. | Chicago, IL 312.875.9447 | theskydeck.com
Skydeck Chicago, perched atop the Willis Tower, offers an extraordinary destination to celebrate overlooking the city. Willis Tower's renovations enhance the experience with the unveiling of Catalog and the new Universe sculpture framing the lobby. Skydeck provides a flexible wedding venue on the 99th floor with stunning 360-degree city views. Guests can access The Ledge on the 103rd floor, featuring glass-floor balconies extending out from the building, providing an unforgettable backdrop 1,353 feet in the air.
---
F&S Linens
2401 W. Ohio St., #NE | Chicago, IL 832.613.4508 | fslinens.com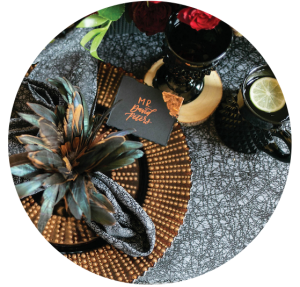 F&S Linens is an event rental company focused on enhancing experiences through thoughtfully designed specialty linens, chair ties, charger plates and napkin rings. The customized approach to customer service includes working closely with clients through consultations and tastings to bring the vision to life. With a presence at the heart of the events industry, the new boutique affords greater flexibility providing the same great service through a larger selection of products at an even faster pace.
Megan McCarthy Photography
---
Elements by The Odyssey
16235 S. La Grange Rd. | Orland Park, IL 708.981.3608 | elementsbytheodyssey.com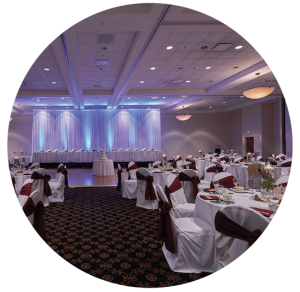 Elements by The Odyssey, formally Elements Conference Center, boasts a completely customizable grand ballroom with neutral tones, a welcoming ambiance and spacious ceilings, guaranteeing the flexibility to create the event of your dreams. Experienced event specialists, banquet staff and culinary team have trained alongside the staff of The Odyssey to bring a new flair to the venue. Guests experience the finest in cuisine and hospitality while enjoying overnight accommodations at the adjoining Homewood Suites by Hilton.
TWA Photographic Artists
---
Epiphany Center for the Arts
201 S. Ashland Ave. | Chicago, IL 312.421.4600 | epiphanychi.com
Epiphany Center for the Arts is Chicago's most anticipated new arts, entertainment and events destination. The former 19th century church boasts historic architecture and modern spaces, spanning 42,000 square feet over multiple venues. Located on the artsy edge of Chicago's vibrant West Loop, Epiphany is perfect for hosting single-destination weddings. The former church's awe-inspiring rooms — historic, moody and modern — flow into a beautifully landscaped courtyard while Epiphany's public events bring together the best talent.
---
Nerissa B. Modern Calligraphy
Chicago, IL 586.350.3076 | nbmoderncalligraphy.com
Nerissa B. Modern Calligraphy is celebrating its first anniversary as a full- time business. The calligraphy and hand- lettering studio in downtown Chicago serves Chicagoland and beyond. Services include calligraphy for invitations and day-of-event details including place cards, seating charts, signage and more. The studio provides personalization through engraving and hot foiling, with Pernod Ricard and Grey Goose being client brands of note. Calligraphy is more than pretty penmanship. It is an expression of love, lettered.
Kristen Mendiola Photography
---
Mis Dos Magos
1480 Old Deerfield Rd., Unit 3, Highland Park, IL 224.707.0332 | misdosmagos.com
Known for its tamales and mole, Mis Dos Magos offers full-service catering packages that include staffing, bar, rentals, linens and much more! This new catering and retail product division of BellaRu Catering specializes in traditional Mexican cuisine using fourth-generation Martinez family recipes. Everything is made from scratch with the finest products from Mexico. Mis Dos Magos translates into "my two magicians," which perfectly describes this catering company's two chefs. The name is also a nod to Chef Nico and Chef Silvia's mothers, both named Margarita.
---
Chicago Gaelic Park
6119 W. 147th St. | Oak Forest, IL 708.687.9323 | chicagogaelicpark.com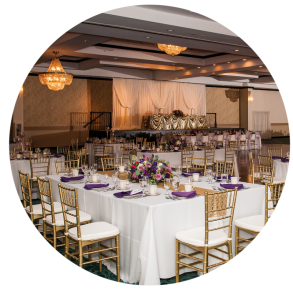 For over 30 years, Chicago Gaelic Park has offered the most beautiful facilities in the southwest suburbs, with three ballrooms to choose from. The elegant Emerald Room was recently renovated with a new private wedding suite, in addition to its crystal chandeliers, large oak bars, enormous dance floor and elevated stage. The Tara Room offers direct access to the outdoor patio, waterfall and a garden abundant with seasonal flowers. The Celtic Room is ideal for smaller events.
TWA Photographic Artists