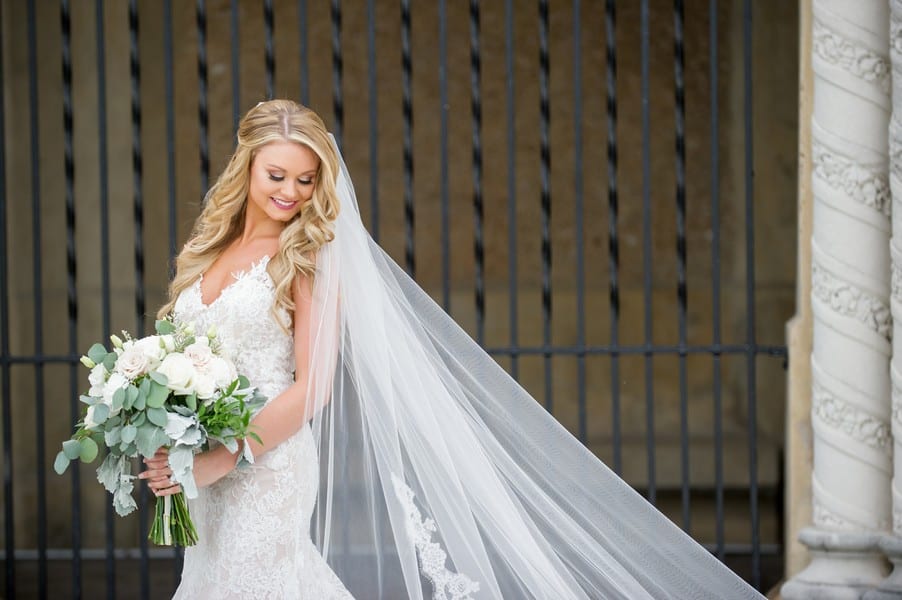 Victoria & Luke's Romantic Pink & Gold Wedding
Victoria & Luke
July 14, 2018
Lakeland, FL
A tradition church ceremony, meaningful heirlooms and personalized details come together with a romantic color palette to create a beautiful wedding that's truly unique to this couple!
From the photographer:
"Victoria and Luke met in college at Florida State University their freshman year. So many elements of this wedding made it unique and special to who they are as a couple and as individuals. Victoria grew up in Lakeland, so they decided to have their wedding in her hometown. Victoria wrapped her grandmother's necklace around her wedding bouquet and they were able to incorporate Luke's grandfather's 100-year-old bible into their wedding. Victoria did a first look with her dad at the historic Terrace Hotel in Lakeland, then another first look with her groom at Lake Mirror. The couple also incorporated their sweet puppy, Chief, in the celebration! They walked into the wedding reception to the FSU war chant and even had an FSU-themed groom's cake. The couple love sweets, so they had a donut dessert table. Every detail of this wedding was heart felt—every moment was fun and breathtaking."
---
Vendors
Venue: Haus 820 – Lakeland, FL
Photography: Andi Diamond Photography
Floral: Flowers by Edith
Catering: Olympia Catering & Events
Rentals: A Chair Affair, Premier Party Rentals
Entertainment: Grant Hemond & Associates, Inc.
Videography: Trinity Wedding Cinema
Hair & Makeup: Michele Renee The Studio, Hair & Makeup Group
Bridal Gown & Bridesmaid Dresses: The White Closet Co.
---