Wedding & Planning Advice from Real Couples
There are so many things to take into consideration when you're planning a wedding. Sometimes, it's tough to know where to start. First, it's important to set a budget and stick to it. Keep in mind which services you want to splurge on and which you want to save on. Make a list of what's most important to you and go from there.
You'll also want to think about things that will need to be done on the day of the wedding. Who's going to do them? Are you going to hire a planner or day-of coordinator? If not, are you going to be stressed trying to do it by yourself?
Here are a few words of wisdom from couples who have been through the wedding planning process from start to finish. They've shared what they splurged on, what they saved on and things they didn't let bother them on their big day.
---

Photo by KT Crabb Photography
Shannon & Brian
Splurge on…
"I think the food & beverage is really important and should be something to splurge on!"

Smartest Savings
"I did not spend a lot of money on our invitations. I wanted them to be beautiful but I know people look at them once and throw them away! They came out amazing and were perfect for our wedding theme!"
Don't sweat…
"Enjoy every single moment of the day, whether it be good or bad. There will be imperfections and hiccups that will not go accordingly; just live in the moment. Your wedding day is about the new life you are creating with your husband and everything else doesn't matter!"
---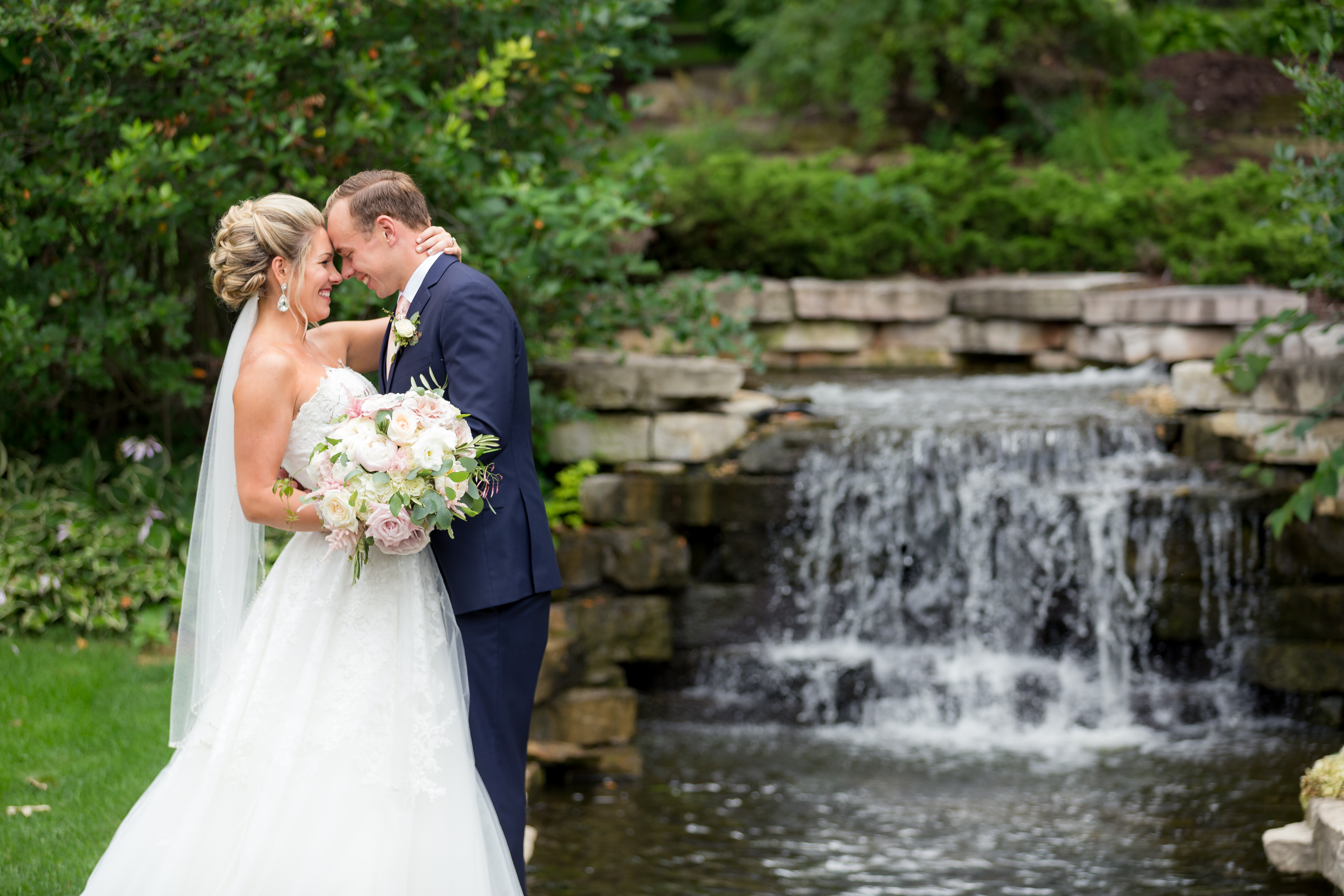 Photo by Being Joy Photography
Joy & Michael
Splurge on…
"In addition to your photographer, hire a videographer. They're able to capture the emotion and details of the day in a completely different way than a photo and as time goes by you'll never regret seeing the people you love interacting with you and hearing their voices on video."
Smartest Savings
"We did not print any programs or menus and no one noticed!"
Don't sweat…
"What anyone else thinks! This is your day, do what you want to do and what's going to make you and your future husband/wife the most happy!"
---

Photo by Izzy Hudgins Photography
Katie & Noah
Splurge on…
"Delicious food and good booze were important to us. We also brought in tables and chairs, which completely transformed the atmosphere, giving it a rustic but also upscale feel (our planner's idea!). And special desserts like Leopold's ice cream—everyone loved that!"
Smartest Savings
"Save on wedding cake by getting other fun desserts that people will love. A big wedding cake is an expensive item—a small one did the trick."
Don't sweat…
"The small stuff. It's all gonna work out. Just keep repeating that to yourself."
---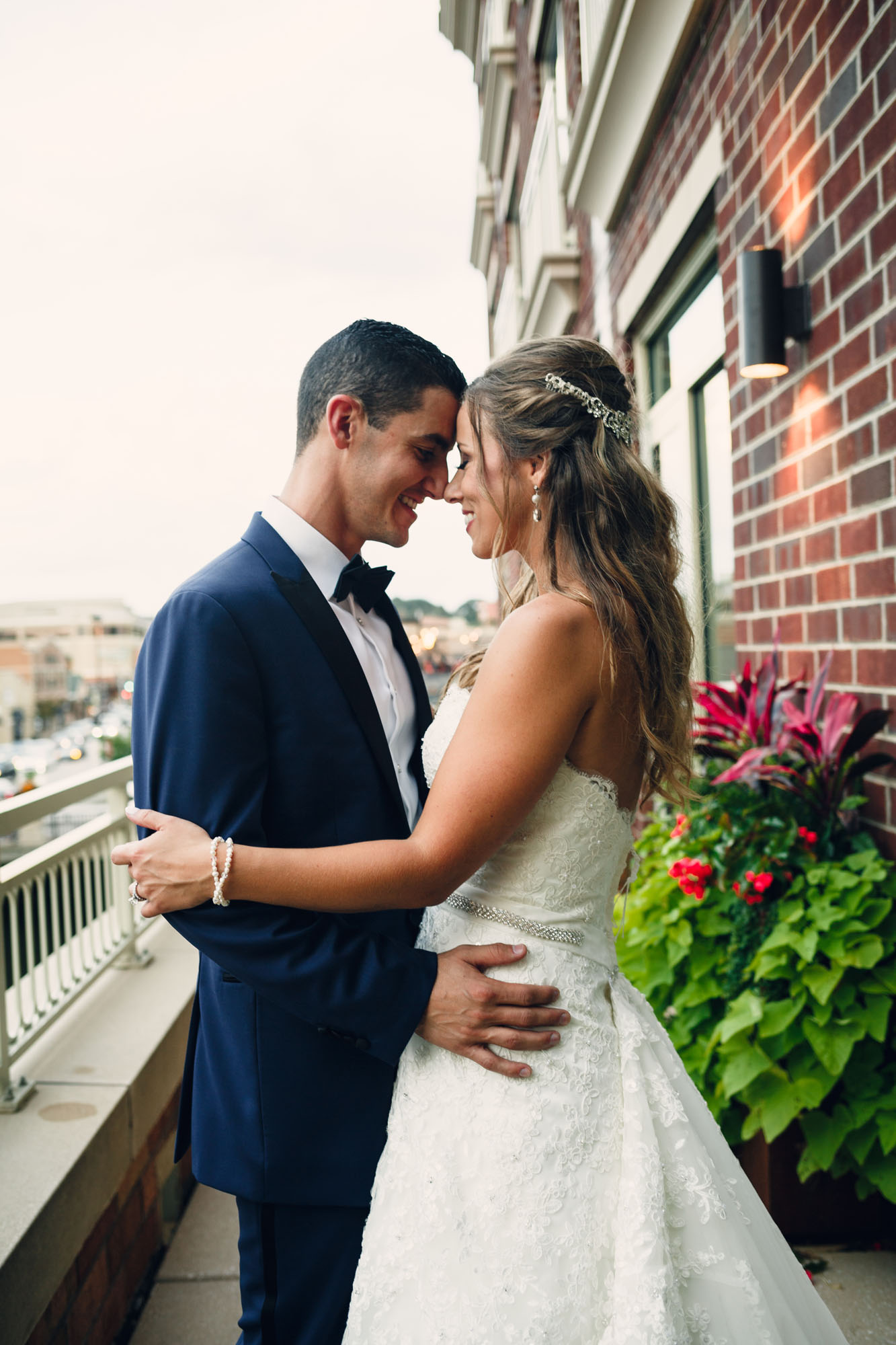 Photo by Cinder & Vinegar Photography
Anastasia & Nick
Splurge on…
"Food, photography, and entertainment! The food and entertainment or what your guest will remember forever! And with the right photographer, you will be able to remember it all as well!"
Smartest Savings
"Renting things instead of buying! We found that things cost less to rent than buy. Typically, when you rent, a company will deliver/pick up the items as well- so much less to deal with leading up to and after your wedding! And what are you going to do with 600 tealight candles afterwards anyways!?"
Don't sweat…
"Other people's input! Everyone has the best wedding advice to share with you and ideas on how you should execute your wedding. But ultimately, if it is perfect to you and your fiancé, that's really all that matters!"
---

Photo by Lisa Marshall Photography
Kristin & Anthony
Splurge on…
"Photography is a must when it comes to splurging. Most people wouldn't think so, but your wedding day is only one day. You want a good photographer that will capture all the special moments that you can't recreate. Another thing brides should splurge on is the food. You don't want your guests to not like the food and go hungry. Almost a year later and I still have people talking about how good the food was at my wedding."
Smartest Savings
"Shop around and get quotes. We got quotes from different vendors when it came to the china. It might sound tedious to contact multiple vendors, but every piece of china adds up so if you save any money, it's worth it."
Don't sweat…
"The small stuff, especially the day of the wedding. Most guests won't even notice if something small doesn't go the way it was planned. Keep in mind that your guests don't know what you planned, so they won't know if something isn't right. Just let it go and enjoy your special day, because it goes by so fast!"
---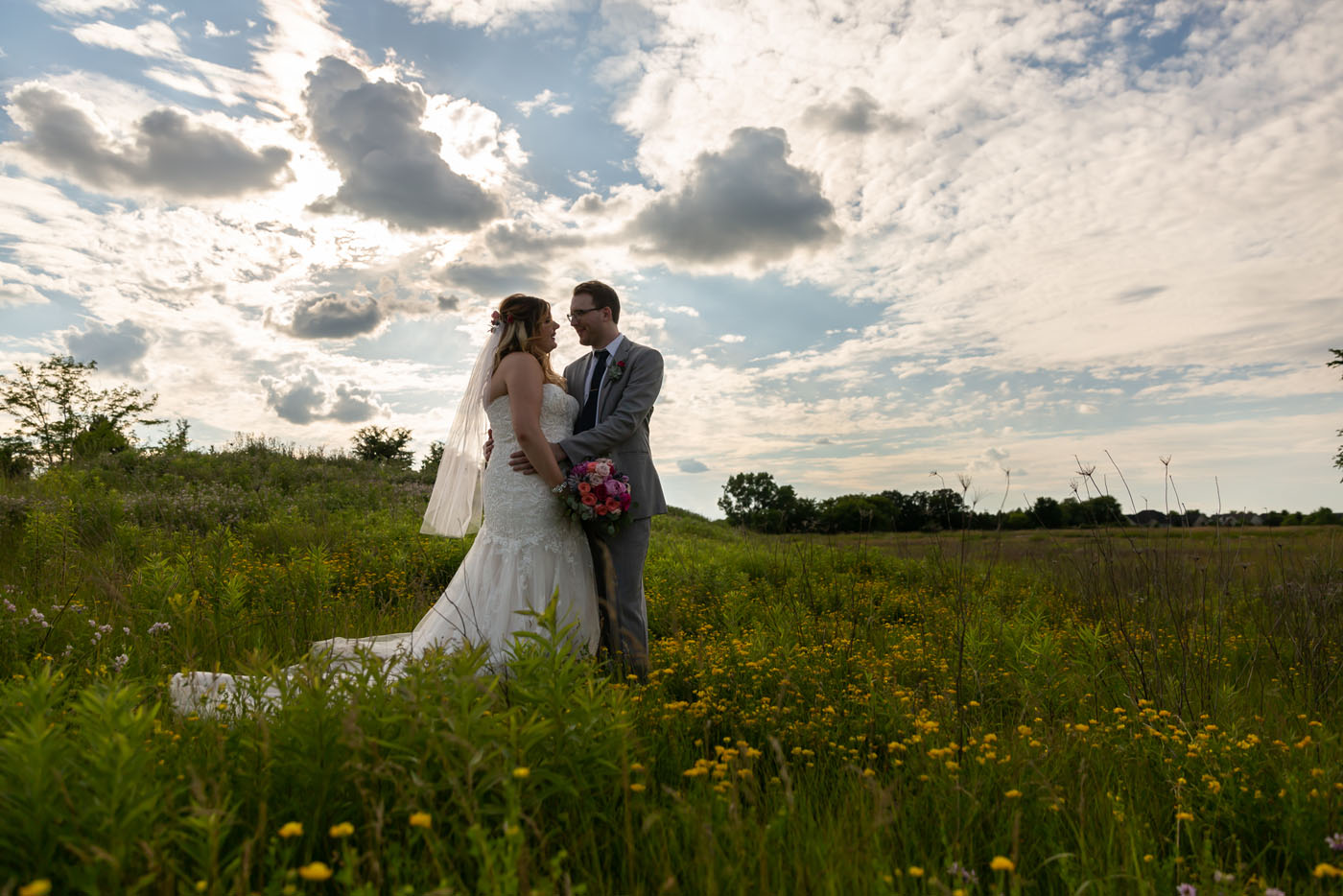 Photo by Twinbliss Photography
Missy & Danny
Splurge on…
"Photographers and videographers. This is your special day, and it's going to fly by very quickly. This is your opportunity to relive the moments spent together with your friends and family."
Smartest Savings
"Save your money on wedding accessories. You most likely won't wear these pieces again, and everyone will be focused on your dress and the decorations, so no one will notice if it's a $1500 or $20 bracelet. Also, rent decorations if you can. There are lots of small businesses that specialize in wedding decorations. You can get great pieces for a few dollars a pieces to really stretch your budget!"
Don't sweat…
"If you hire a wedding coordinator, and I highly recommend you do, put your trust into them. They are professionals and they have your best interest at heart. I gave our coordinator a printout of our floor plan and where we'd like decorations to be placed. If she saw a better orientation or way to display everything, she would move it. Don't freak out if something isn't in its exact spot—your planner moved it for a reason. Plus, they've seen plenty of weddings and can stop problems before they arise, leaving you to enjoy everything!"
---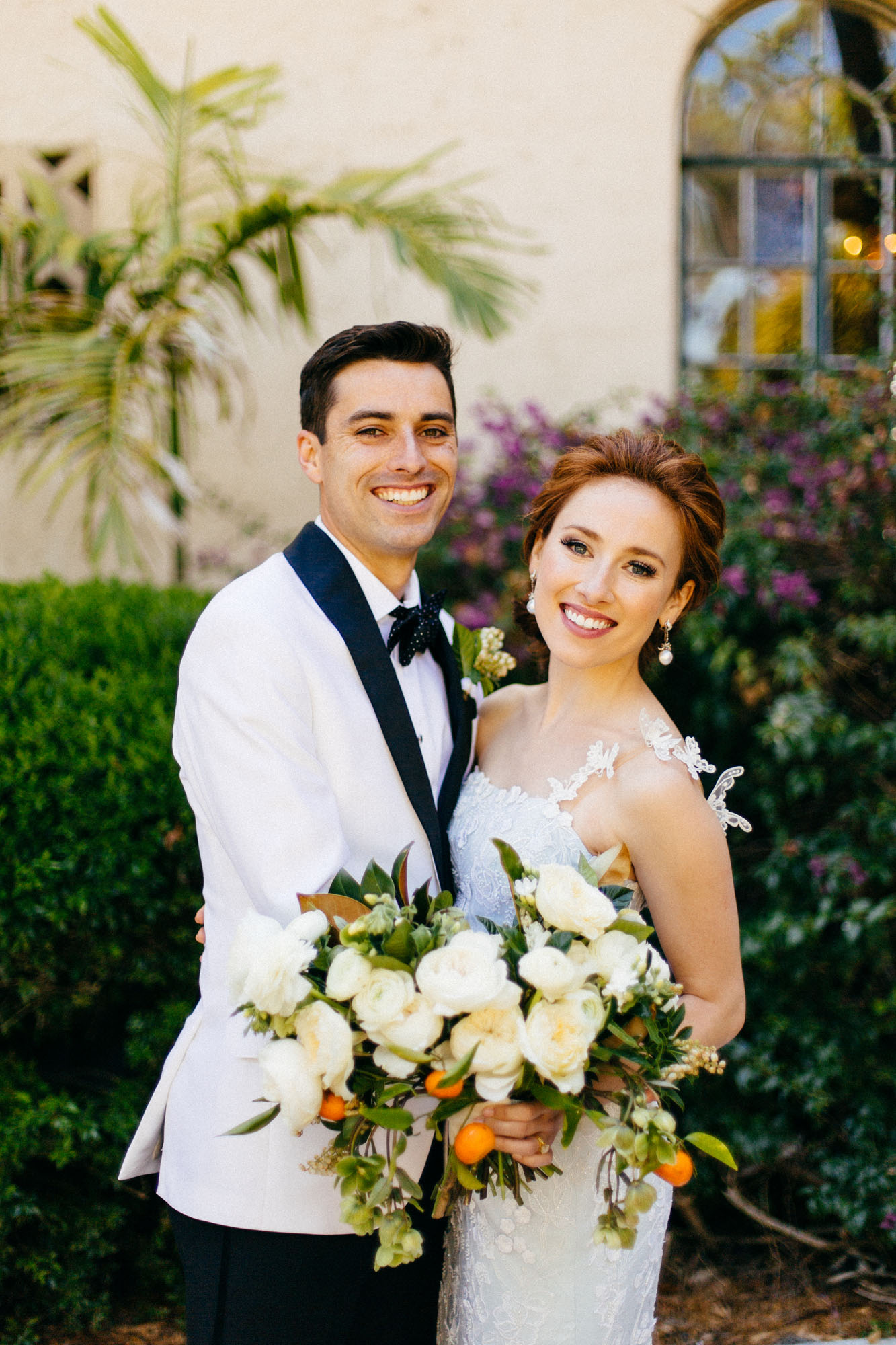 Photo by Tiffani Jones
Keely & Sebastian
Splurge on…
"For me, the planner (for my sanity), the photography (for my memories) and the food (for my guests). You'll never regret spending money on the people you love! What do they need to have a great time? A baby sitter? Good food? Hair and makeup for bridesmaids so they don't have to shoulder more costs? Flip flops so they can keep dancing? Transportation so no one has to drive after drinking?"
Smartest Savings
"We saved by booking a beautiful venue that didn't need much decorating and could host our ceremony AND reception."
Don't sweat…
"…anything more than your relationship with your spouse. That's what this is about. Don't sweat traditions you don't care about. Don't sweat the weather. You can't control it. You can only have a backup plan. It was so windy during my wedding ceremony, my veil blew off on my way back down the aisle with Sebastian. He caught it, we laughed and moved on!"
---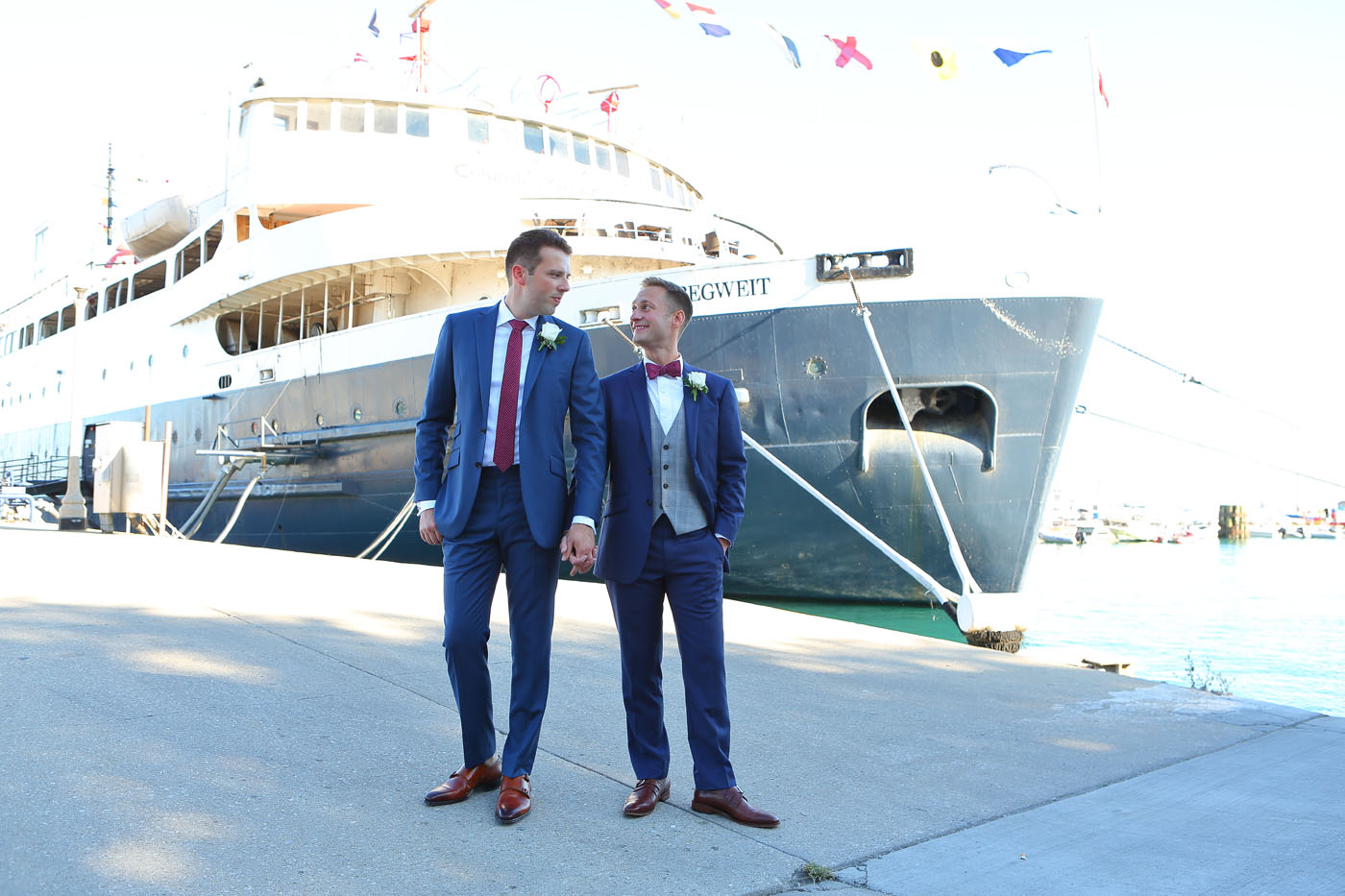 Photo by Edward Fox Photography & Video
Jordan & Michael
Splurge on…
"Lighting! Both dance lighting, up lighting, and spot lighting. This also includes candles all throughout the room. Top shelf liquor and bar so that everyone is happy. Chiavari chairs. They give the room that extra special touch."
Smartest Savings
"Going with a florist in the suburbs versus the city saved us a lot!"
Don't sweat…
"…anything! Just remember that this is your day and that people are coming to celebrate you and your love!"
---

Photo by Dash Photography
Shelby & TJ
Splurge on…
"Florals, florals, florals. Added greenery and florals are the perfect way to add some beautiful, simple pops of color."
Smartest Savings
"We decided to go with a southern style buffet for our meal rather than a traditional wedding meal. TJ and I both love comfort foods and we wanted to share our favorites with our guests."
Don't sweat…
"The small stuff! Your wedding is all about marrying the person you are so excited about spending your life with!"
---

Photo by Emilia Jane Photography
Lucy & Nate
Splurge on…
"Our top priorities were great food and live music. In addition, we feel we splurged on our planner, florist and photographer to make the day so perfect."
Smartest Savings
"We opted to not have goody bags or favors, or printed programs at the ceremony. We also chose not to have a videographer."
Don't sweat…
"The beauty of having our coordinator is that she took care of everything. For example, when a guest showed up with an uninvited +1, she took care of it. Vendor identifications and relationships were handled with experience and confidence. In fact, our advice to others would be to hire a wedding planner you enjoy and trust—you will never regret it! We also tried not to sweat over watching the weather forecast, knowing we couldn't control that. In reality, it wouldn't have mattered since our venue had back-up plans."