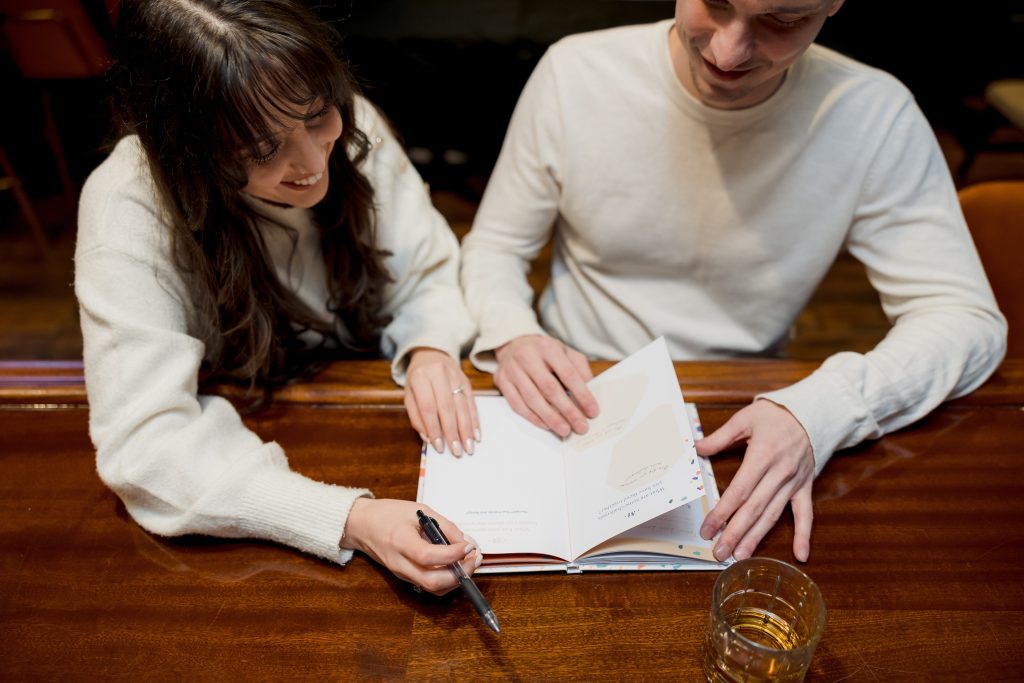 Vow Writing Made Easy with the "I Just Want to Say Vow Journal"
Written by Alexandra Dillard | Photography by Nicole Defilippis Photography
By unveiling the heartfelt promises that bind two in matrimony, wedding vows hold a profound significance. Crafting vows that encapsulate one's emotions can be both exhilarating and daunting. To shed light on this craft and offer guidance, we spoke with Liz Babinski, the author of "I Just Want to Say Vow Journal." Also a wedding officiant with Liz Rae & Co, Babinski shares vow writing tips and offers a sampling of what you can find in the journal itself.
---
Q. Tell us about yourself and your wedding industry experience.
A. Hello, I'm Liz! I'm first a writer, but second, an officiant for the last decade or so. I started working in the wedding industry by accident. I always loved writing and knew it was a career path I wanted to pursue. When my friends, who couldn't find an LGBTQ-friendly officiant that actually wrote the entire wedding ceremony, asked me to officiate theirs, I decided to start a business totally dedicated to ceremonies for everyone that were 100% custom.
Q. What is the "I Just Want to Say Vow Journal?"
A. "The Vow Journal" is a colorful prompt and brainstorming journal that guides couples through questions about their relationship, and then walks them through how to use that content to write wedding vows.
Q. Why is this useful to couples?
A. Journaling has been helpful for me to narrow down my own thoughts and create new ideas. While couples could use an app or website to write their vows, the journals take them away from the distractions online and slow down the process to better harness thoughts and stories about their relationship. The prompts in the journals dive deeper than surface-level questions, extracting emotions, rather than simple one-line answers. There's also something so intimate about handwriting, and having that to look back on later is a beautiful memory that you can't get with something digital.
The other useful part of the journal is the color! So many journals are black-and-white with simple, blank lines, which works great for everyday journaling! But when writing something as emotional as wedding vows, that little extra bit of design makes the process more approachable, even for those that might not have ever considered writing their own vows.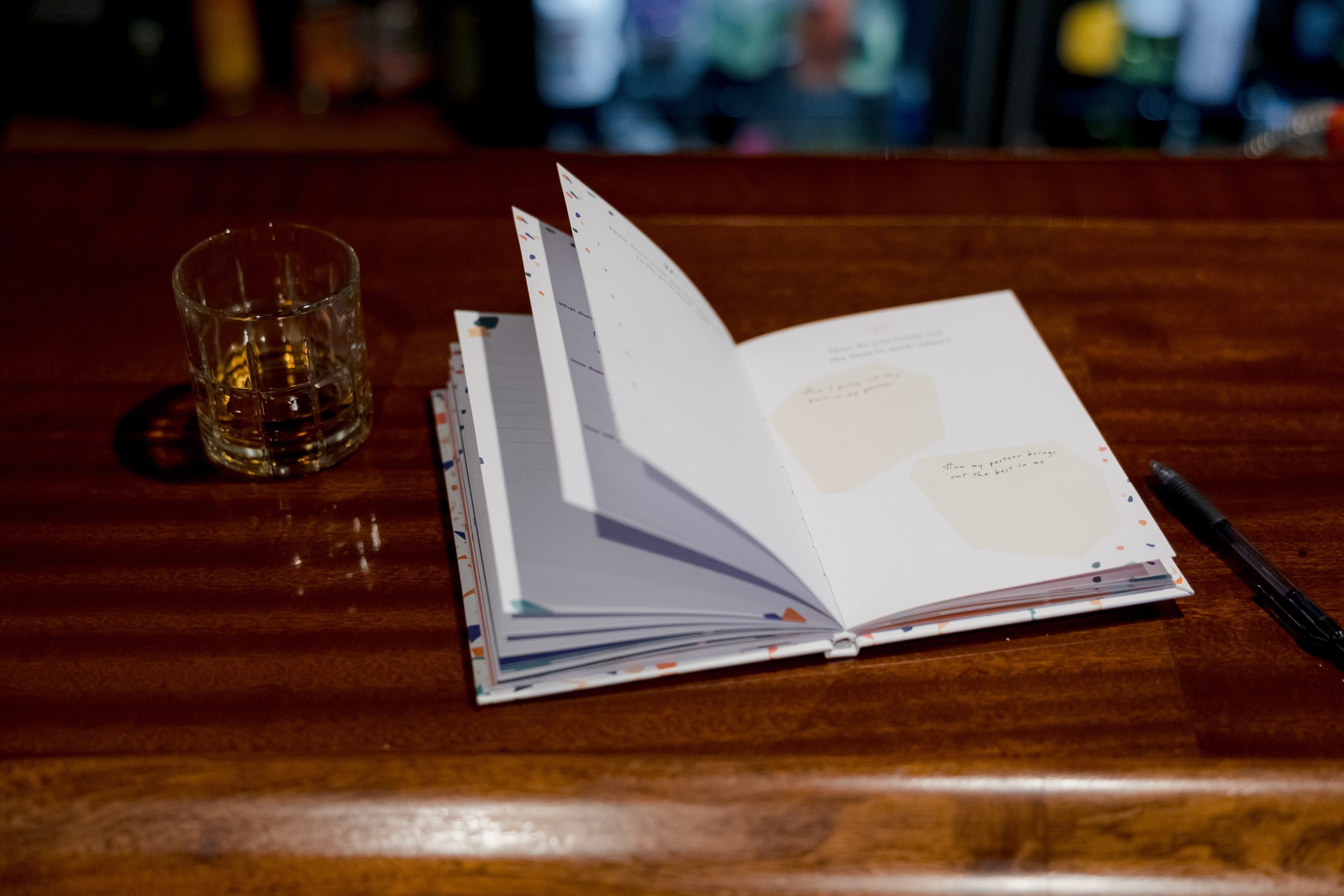 Q. What gave you the idea to create this product?
A. Couples always ask me for help with writing their wedding vows, and I've given them prompts in the past. About three or so years ago, I picked up a story prompt journal. I had gone back to school for screenwriting, and rapidly producing ideas is part of the industry, so I wanted to see if it would help me generate interesting and different ideas faster. And it worked!
I thought, "It would be SO cool if there was a similar journal called The Vow Journal and
it had prompts and you could keep it forever!" I created a really ugly version and for two years I tested it with the couples I officiated for. One of these couples worked in design and mentioned she'd love it if there were colors and stickers and scratch-offs. I contacted the design company that did our Liz Rae & Co. branding, and one year and many more tests later, here we are!
Q. What can couples expect to find in the journal?
A. Lots of helpful writing prompts, for sure! The journal will also walk them through every step of the process from literally beginning to end. Each of the prompts has a different design to it so they'll never get bored (I hope!). In between the prompts are memory pages where couples can write extra details or paste in photos. At the end of the journal, it walks them step by step through writing the first draft of their vows, referencing the different prompts. And in case that isn't enough, they can contact our writing support line for some additional advice, if they need it.
---
READY TO GET STARTED?
Here are some samples of the prompts you can find in the "I Just Want To Say Vow Journal." Grab a pen and paper and get your ideas flowing:
What are some of your shared favorite songs, movies or books?
When do you feel relaxed together? 
What are some of your favorite memories with your family and friends? 
When do you feel most loved?
What gives you butterflies about your partner? 
Don't let this be the end of your journaling! Grab a notebook (or your copy of "I Just Want To Say Vow Journal") and keep writing. Continue your adventure into self-expression and love as you craft your ideal wedding vows.