Perfect Proposal: Wes & Katy
Wes, determined to propose to Katy, pandemic or not, got down on an impromptu knee only to be given the ultimate plot twist. All photos by Angela Conners Treimer with Stories from Six Feet.
How did you meet?
We met through mutual friends in 2015. We were both in relationships at the time and learned we signed up for the same half marathon. We resolved to be accountability buddies. Following the race, we kept in touch here and there, reconnecting when Katy was shifting careers, when I went on medical leave from work, at a surprise birthday party, and again when I lost my job. We always crossed paths during pivotal moments in each other's lives. We remained friends for four years and it evolved into an amazing relationship. After that, we both knew right away.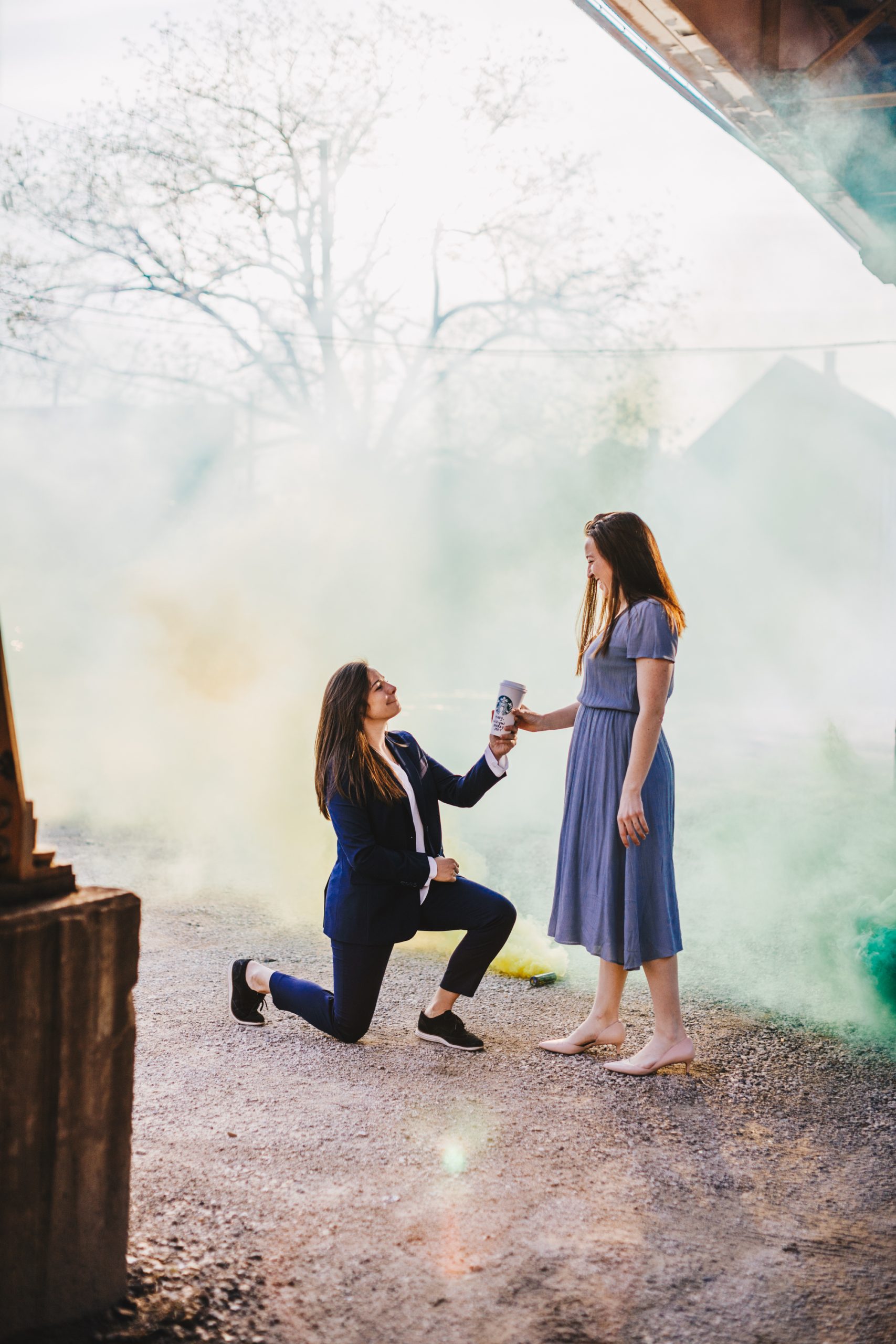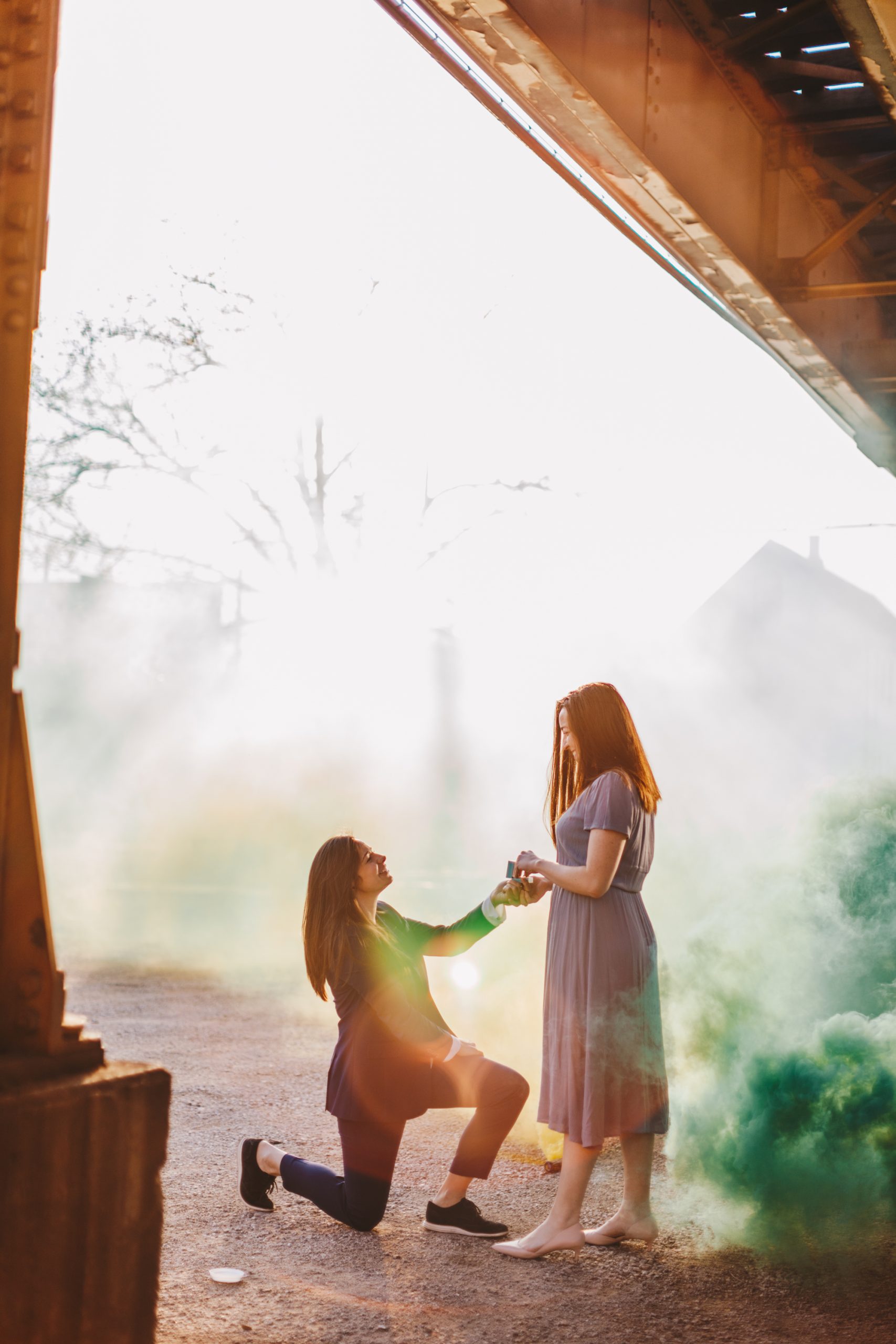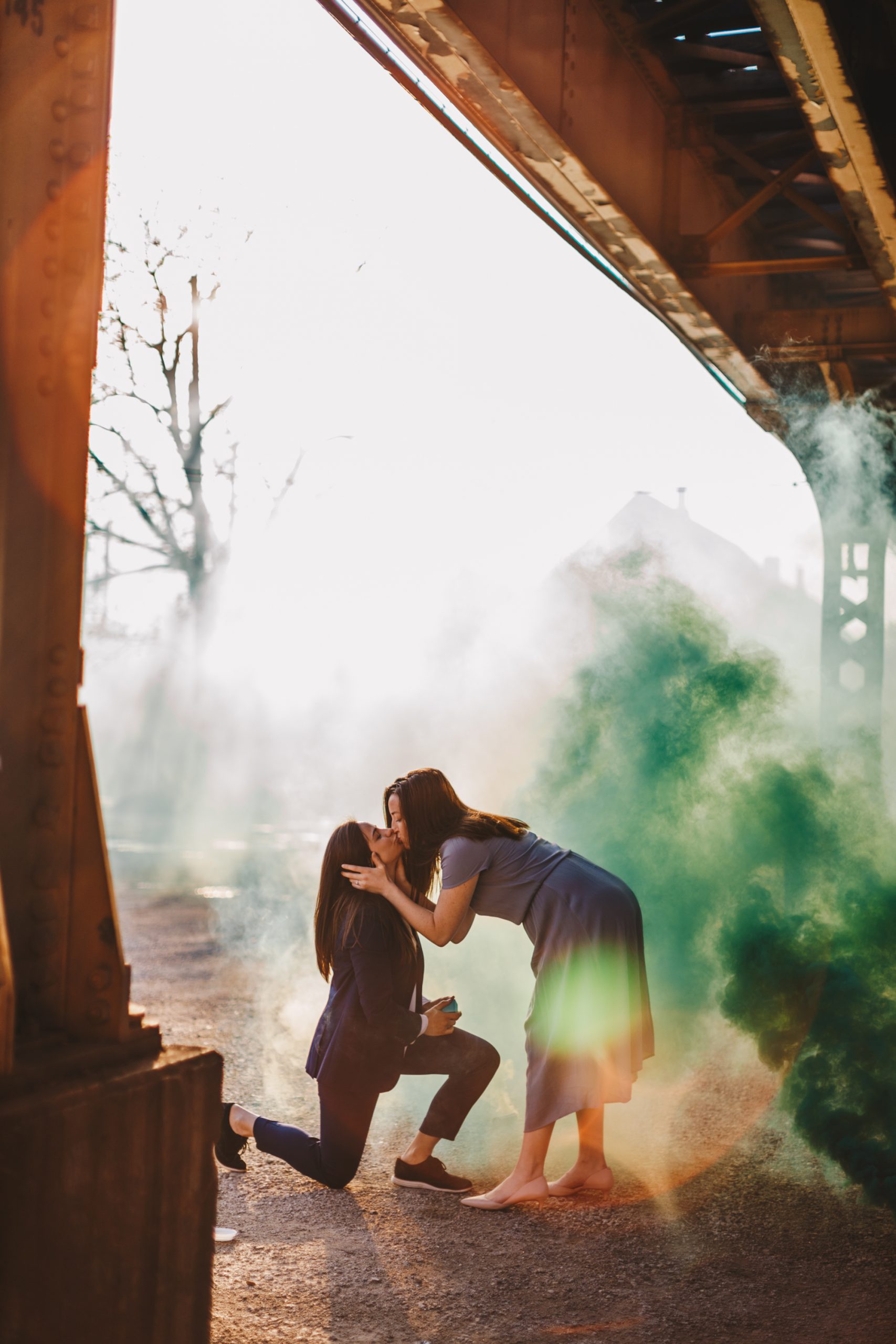 How did they propose?
Our quarantine has been a roller coaster ride, but also exciting. We got engaged! I had plans to propose to Katy in a bravado, yet seemingly ordinary fashion at Starbucks Reserve with friends and family around. (Katy is wildly addicted to Starbucks coffee.) But if one thing's become evident to us, it's that our love won't be put on hold. I instead, with no ring, found myself in her office with only one thing on my mind. She set me up perfectly for it, too. It all led up to me tricking her into opening up our safe under the false pretenses that there was something hidden inside. While she was facing away from me, I knelt down and waited, heart racing, palms sweating, and when she turned around, I asked her to marry me. She promptly flipped it on me with an actual ring — plot twist!
Cue the waterworks. The ring had been hidden in her file cabinet the entire time. The whole event was more authentically us than any grand gesture.
Then we teamed up with Angela Conners Treimer to commemorate our engagement with a safely distanced photoshoot. This time, I had a real ring, which was hidden in a Starbucks cup. We celebrated that night with champagne, a case of White Claw, Domino's Pizza and a Mario Kart tournament.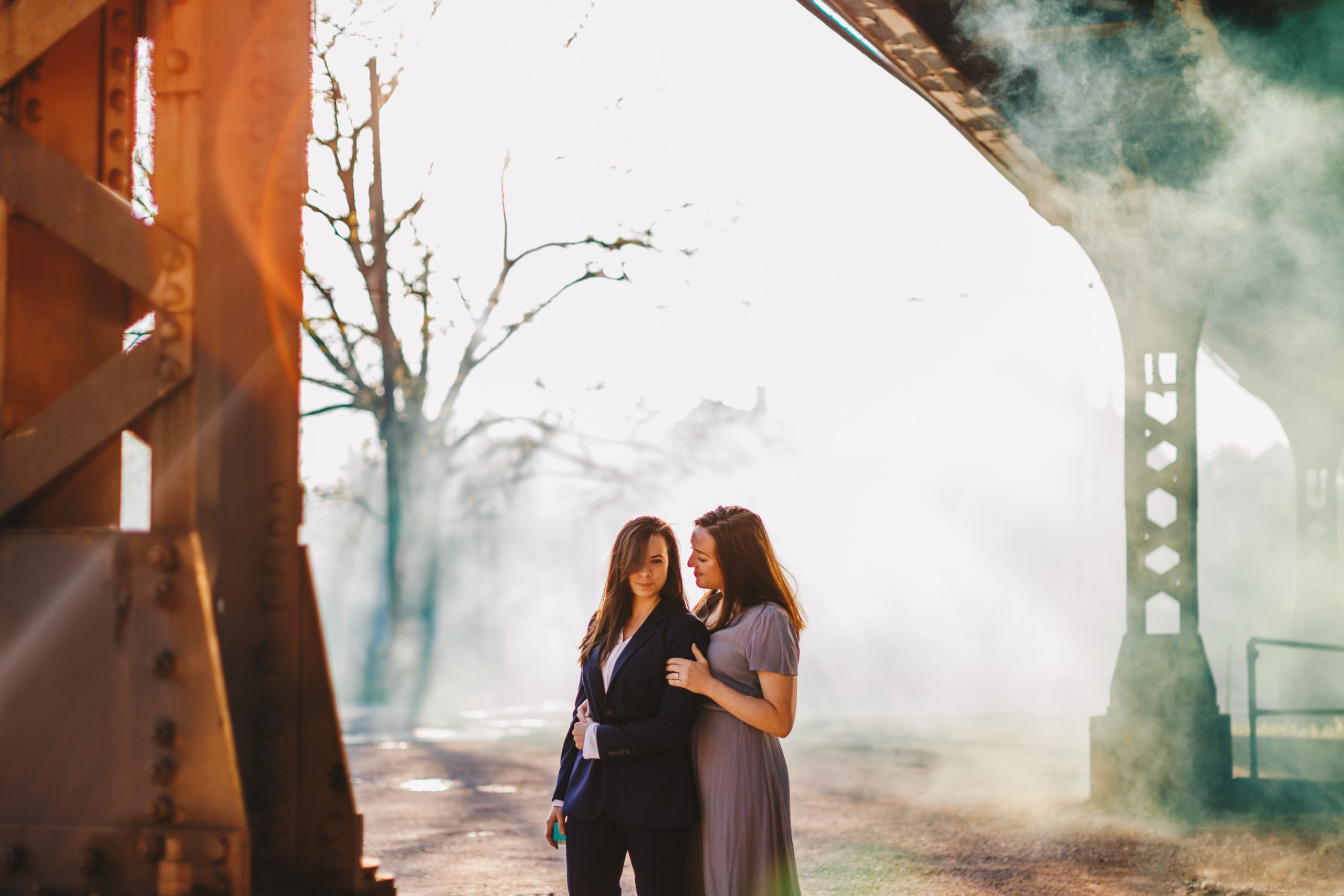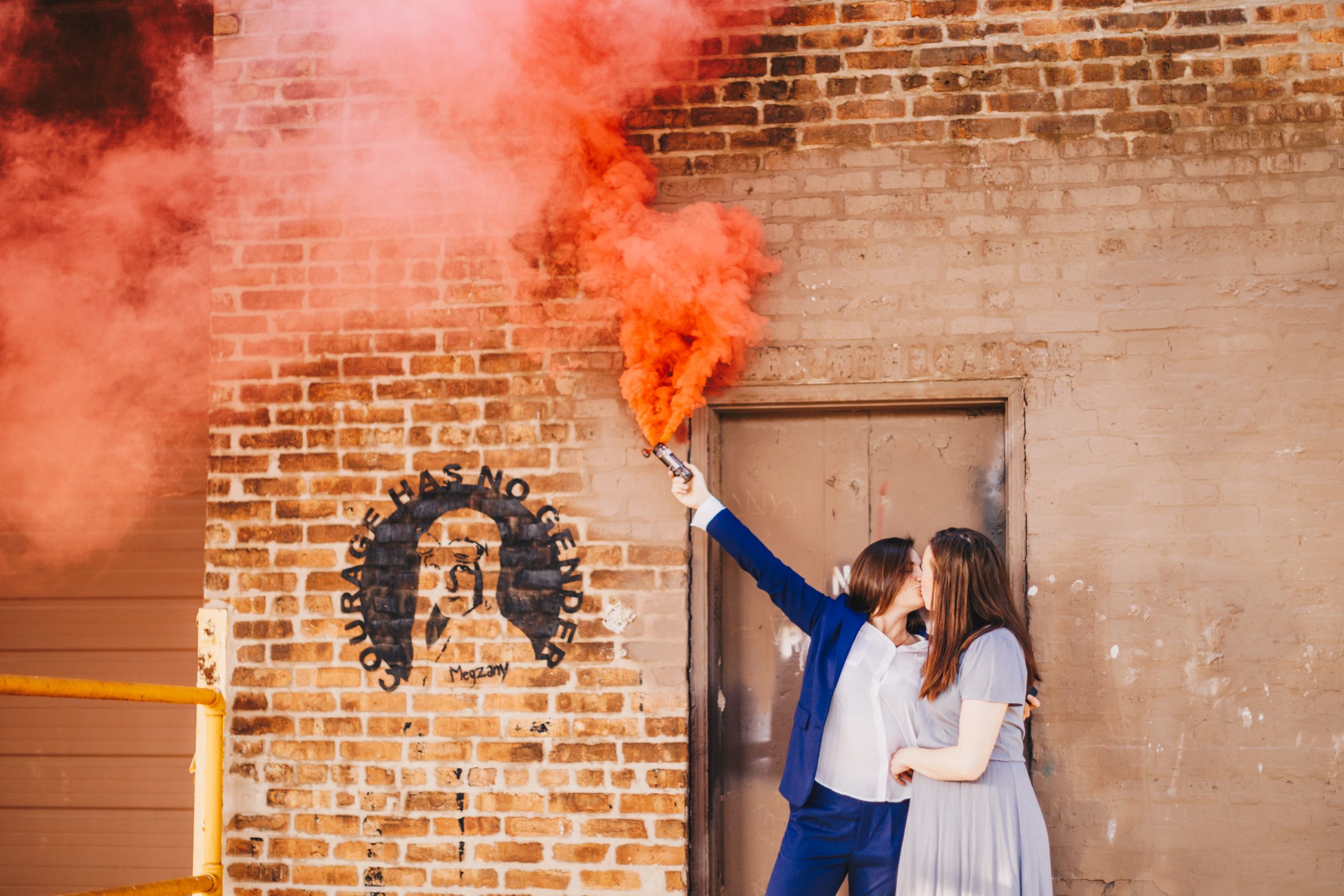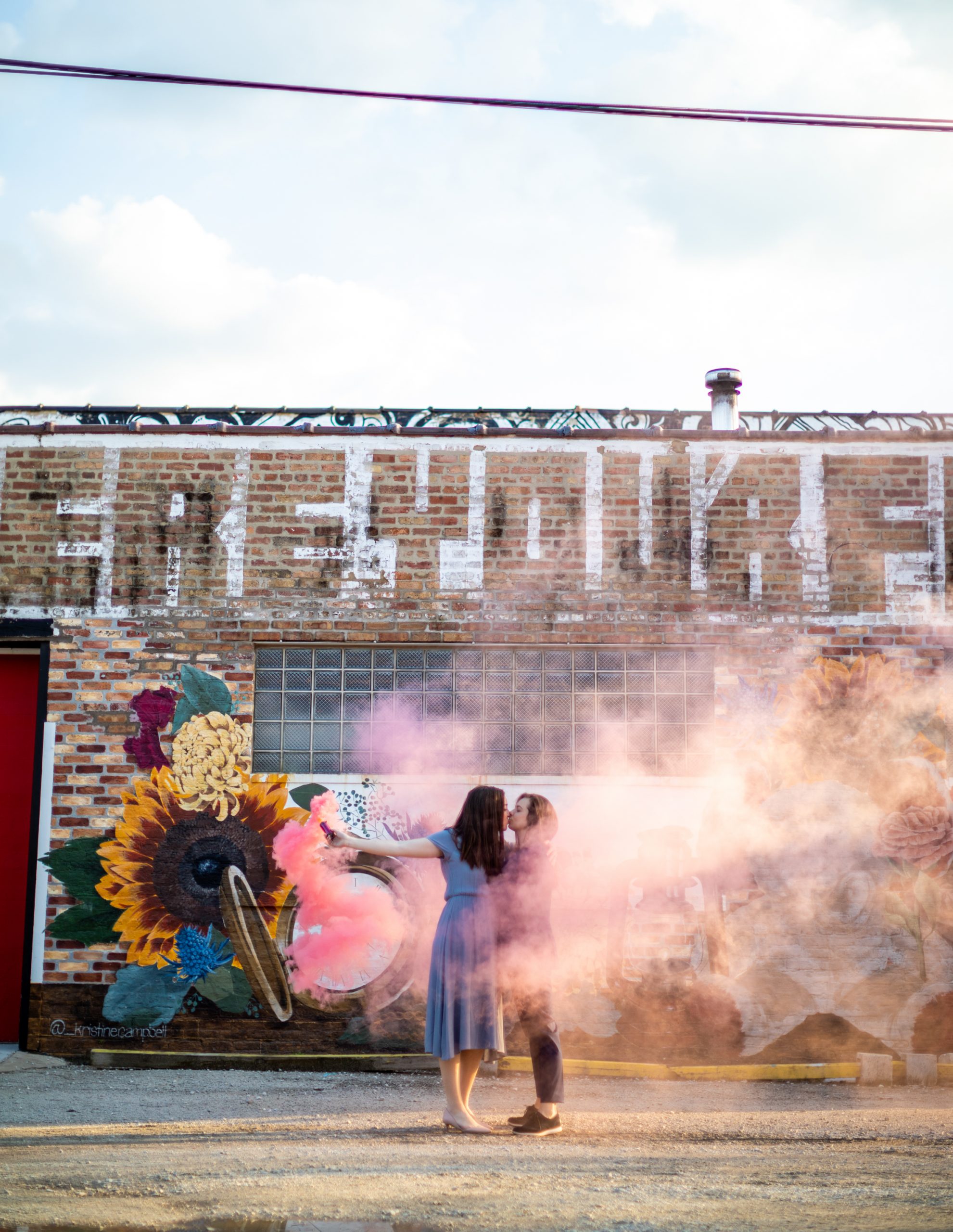 Do you have any wedding details picked out yet?
We wish we did! Initially, we talked about getting married on April 3, 2021, such that we would have a wedding date of 4/3/21. But with all the ambiguity that comes with the COVID-19 pandemic, we are just riding all of this out. Katy is a super Type-A planner and would likely have every detail laid out if she could … but the one guarantee is that our celebration will have lots of Aperol Spritzes.
Ready to start planning your own big day? Check out our expert advice and stunning real weddings!