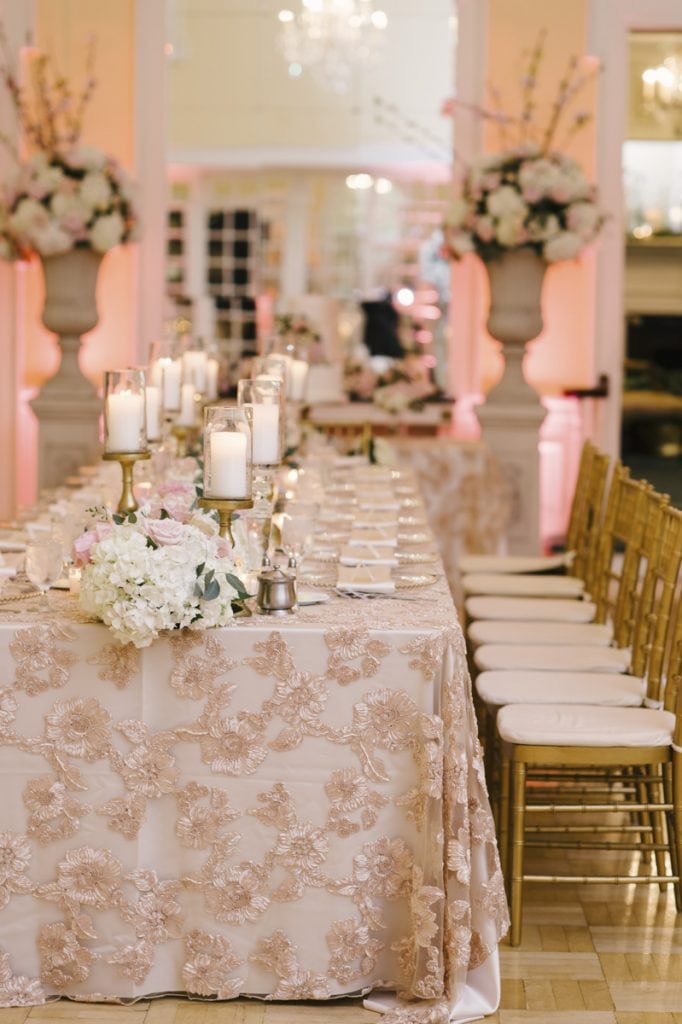 Luxury Linens: How Much Does It Cost?
Luxury linens make a huge statement and elevate the looks of your wedding reception décor. How much would it cost to have a luxury linens at your wedding reception?
When it comes to choosing decor for your wedding reception, it's all about balance. Choosing to upgrade your linens, even if it's only for a few tables, will make a major difference! We're giving you the inside scoop from the pro herself on just how much these stunning luxury linens will actually cost.
Check out this feature in "How Much Does It Cost" in our 2018 print issue of Chicago Style Weddings, formerly The Celebration Society Weddings.
---
Luxury Linens
$74 (per table)
Over the Top, Inc.
Luxury linens are an easy way to add a luxe feel to your reception tables. If you're going for glam, add this to your list of must-haves!
Breakdown
The overlay in this photo is called Champagne Wild Rose Sheer and it has an ivory lamour base cloth.
Cost
Champagne Wild Rose Sheer Overlay—$50.00 each
Ivory Lamour Base Cloth—$24 each
Benefits
The cost can add up, but even just doing custom linens on the head table and/or cake table can make a big impact.
The designer says…
"Custom linens can really enhance a wedding reception by creating another layer of detail. A tabletop is the largest surface area of a decor piece in a room (other than the floor) and can create a huge impact if done well. I really love to use texture and things guests enjoy touching as well." -Sarah Fairbairn, One Fine Day, Inc.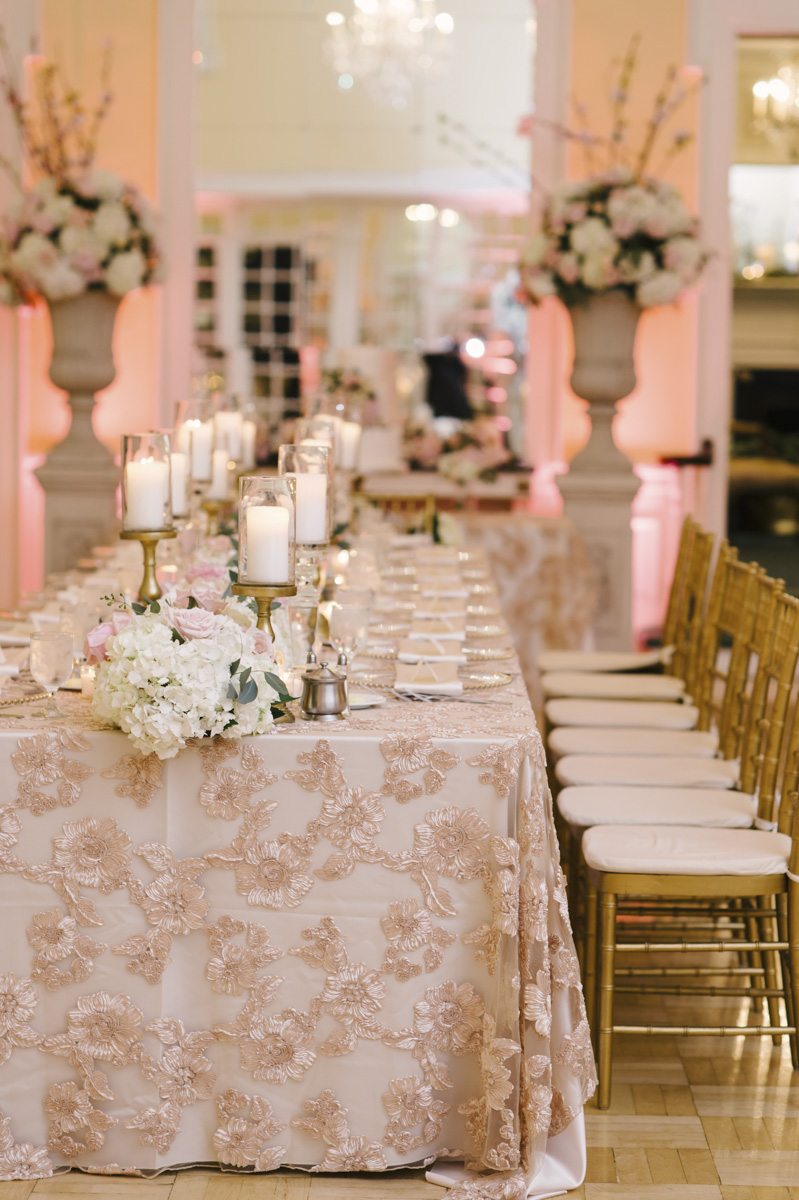 Marissa Moss Photography