Haejin and Albert celebrated their love with not one, but two, beautiful wedding ceremonies to pay tribute to their families and heritage. Their Big Day at the Armour House was full of love, gorgeous florals, and plenty of dessert for everyone. All photos by Amanda Megan Miller Photography.
Haejin and Albert met through a dating app and quickly realized that they were each very interested in the other. They shared similarities –both worked in healthcare, were laidback, and appreciated the small things in life– as well as different personality traits that balanced well. Albert helped Haejin become more detail-oriented while she helped him learn to take small mistakes in stride. The couple's relationship continued to grow and soon they were planning a wedding.
For their Big Day, Haejin and Albert wanted to enhance the natural outdoor fall colors with their color palette featuring gold, ivory, green, and pink. Haejin took inspiration from Meghan Markle's bouquet for her own bridal bouquet of blush pink, white, and champagne garden roses. There was plenty of greenery throughout the décor including the gorgeous fireplace mantel, staircase, and fountain. Reception tables were decorated with a mixture of tall and short arrangements of white hydrangea, blush pink and ivory roses, with accents of red roses and red hypericum in gold vases.
Despite the misting rain, Haejin and Albert went through with their outdoor wedding, which Haejin said she never regretted! The couple tied the knot in a traditional Western ceremony in the garden before partaking in a traditional Chinese Tea wedding ceremony. Haejin and Albert served tea to both sets of parents and older relatives as a sign of respect and welcome to their new family members. After the two meaningful wedding ceremonies, the newlyweds joined their guests for a lovely reception. Haejin and her dad surprised guests with a fun, freestyle dance number that included a music change and sunglasses. Everyone enjoyed the delectable donut wall and macaron table throughout the evening.
Looking back on the day, Albert said that the cocktail hour, mingling with guests and enjoying the saxophone music, was his favorite memory. Haejin's best moment was, "Walking down the longest aisle with my father to 'You are so Beautiful'." The couple were also particularly fond of their two flower girls who couldn't have been any cuter in their dresses.
Number of Wedding Guests: 150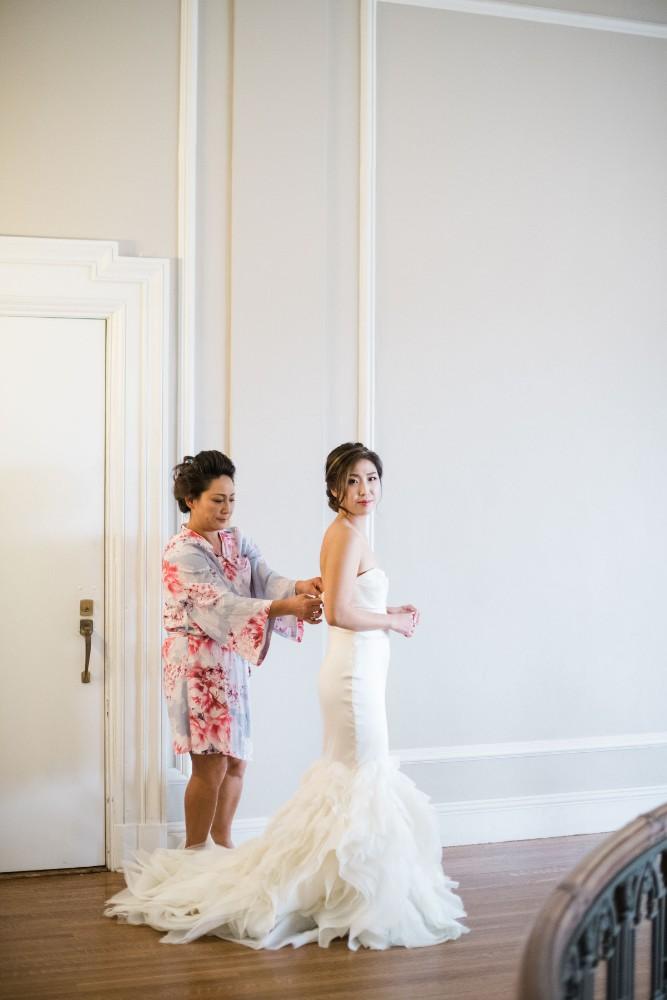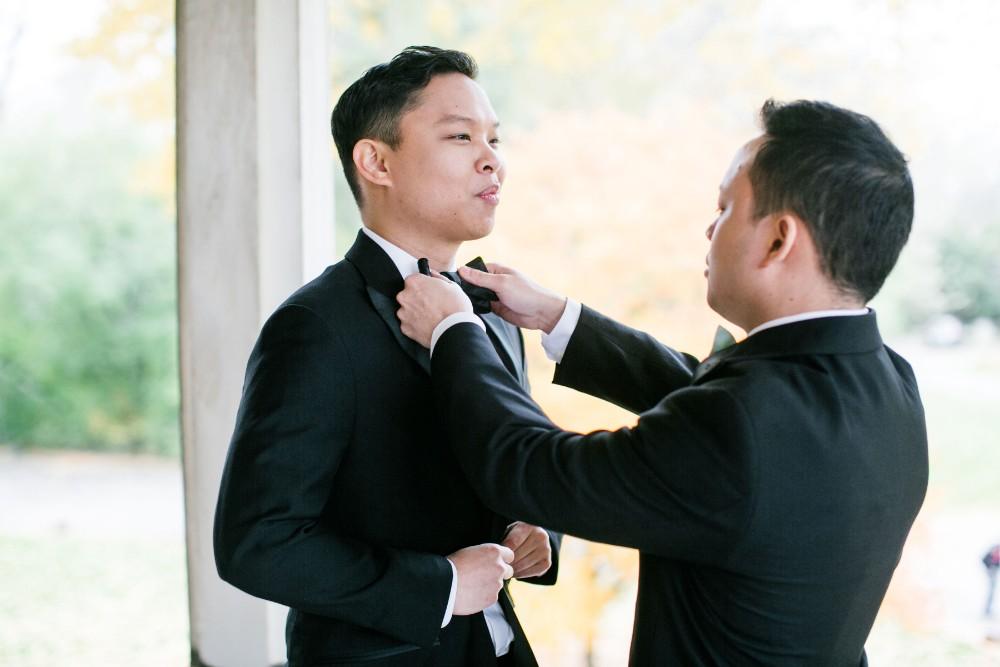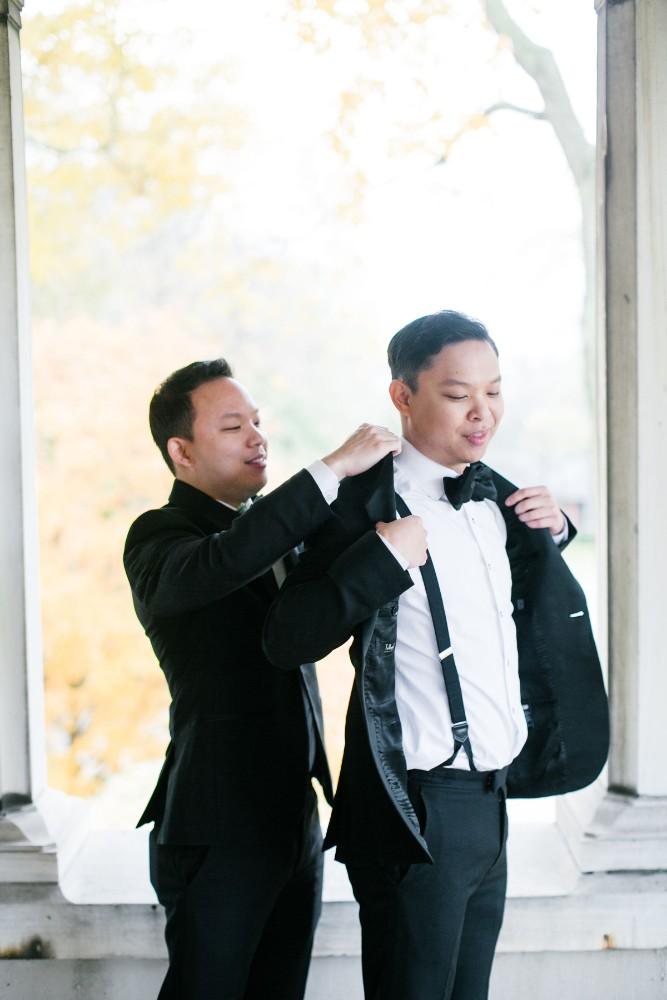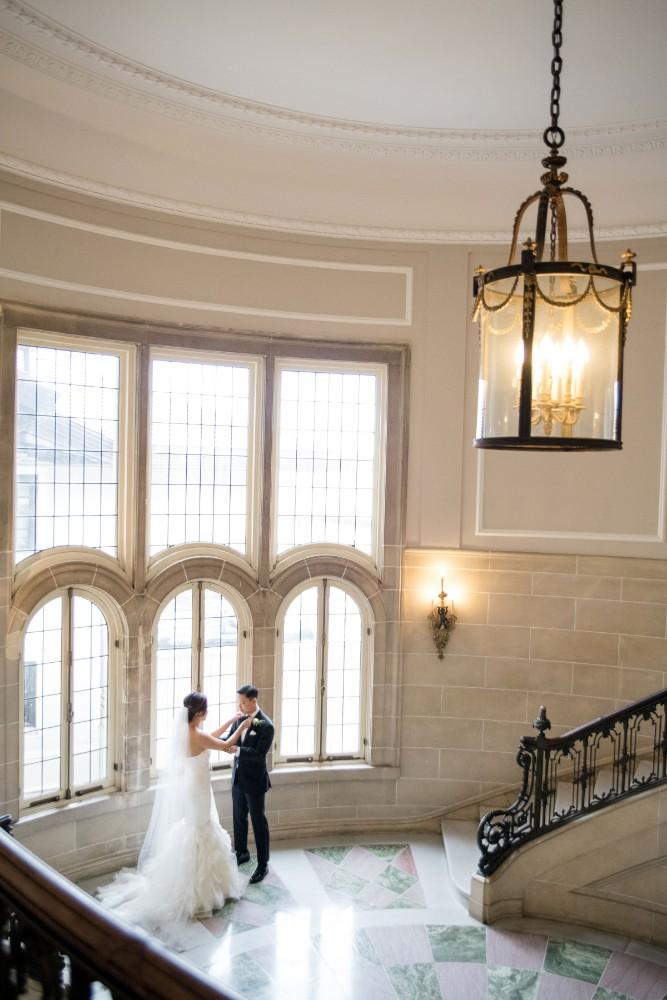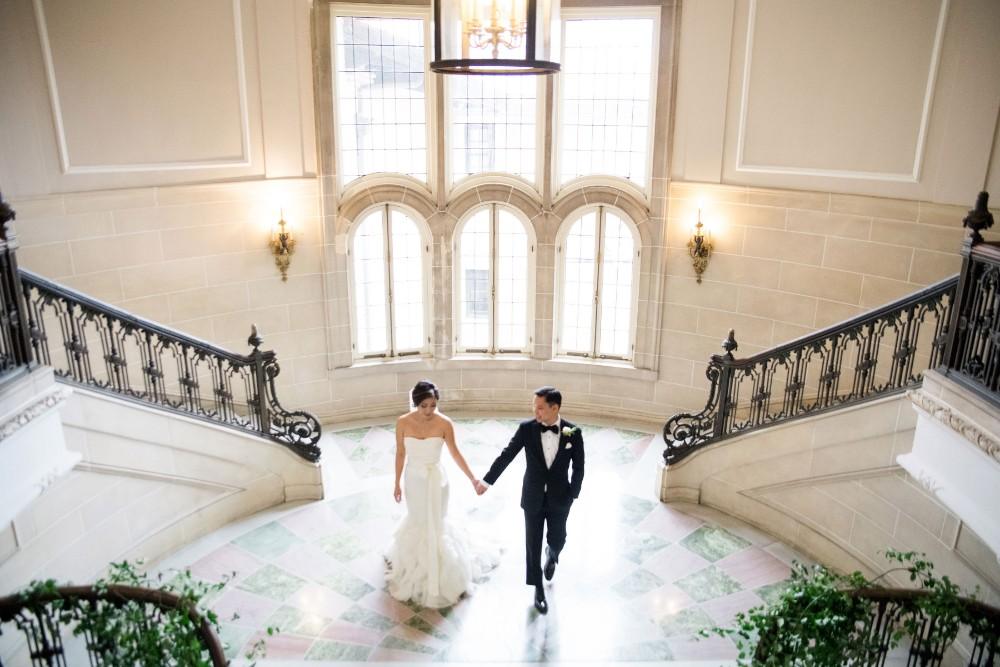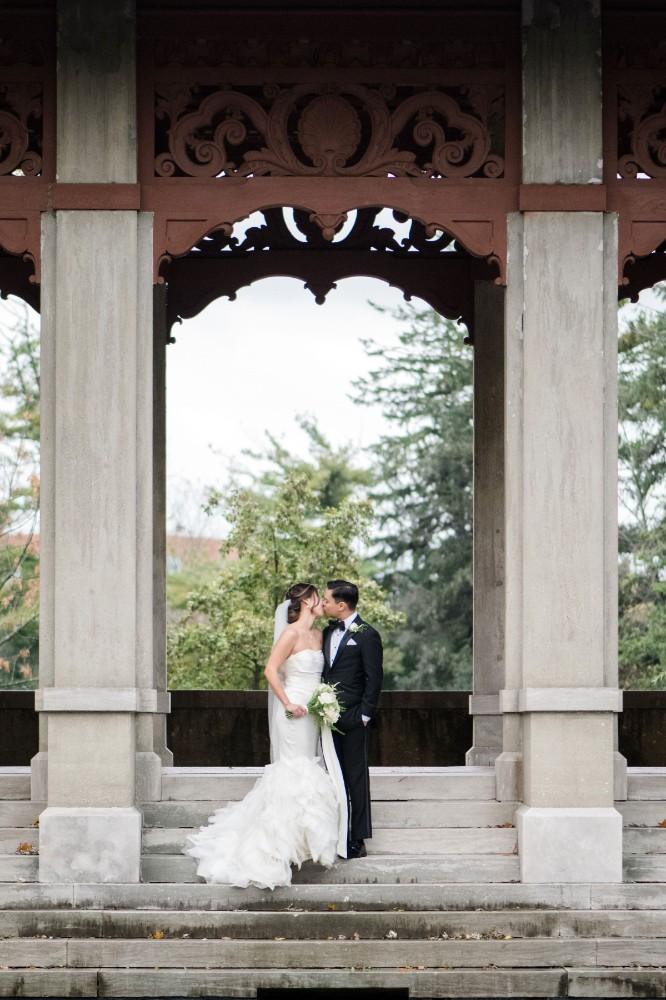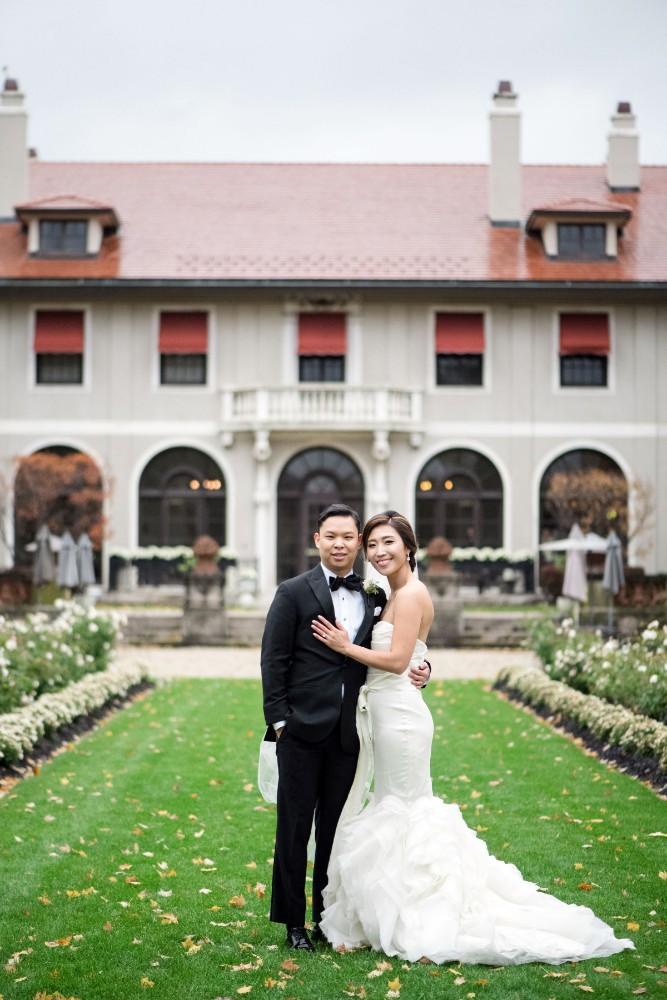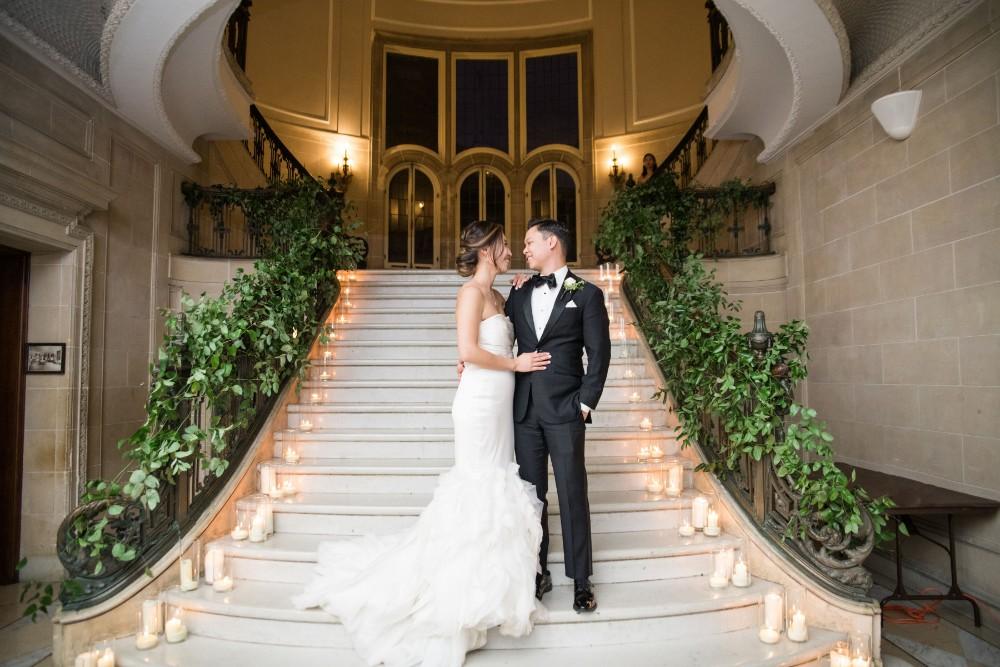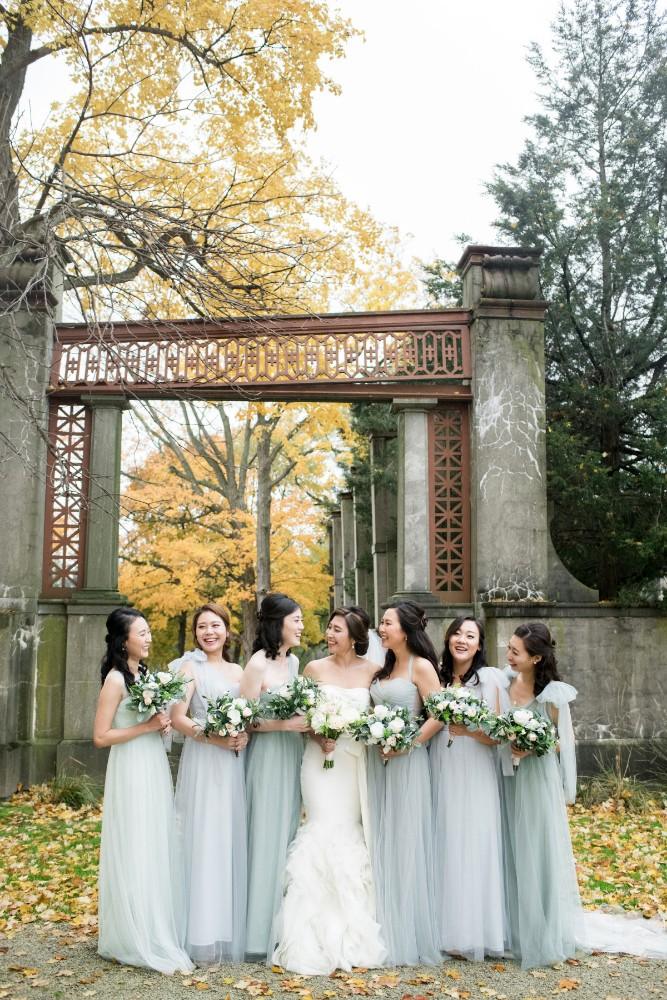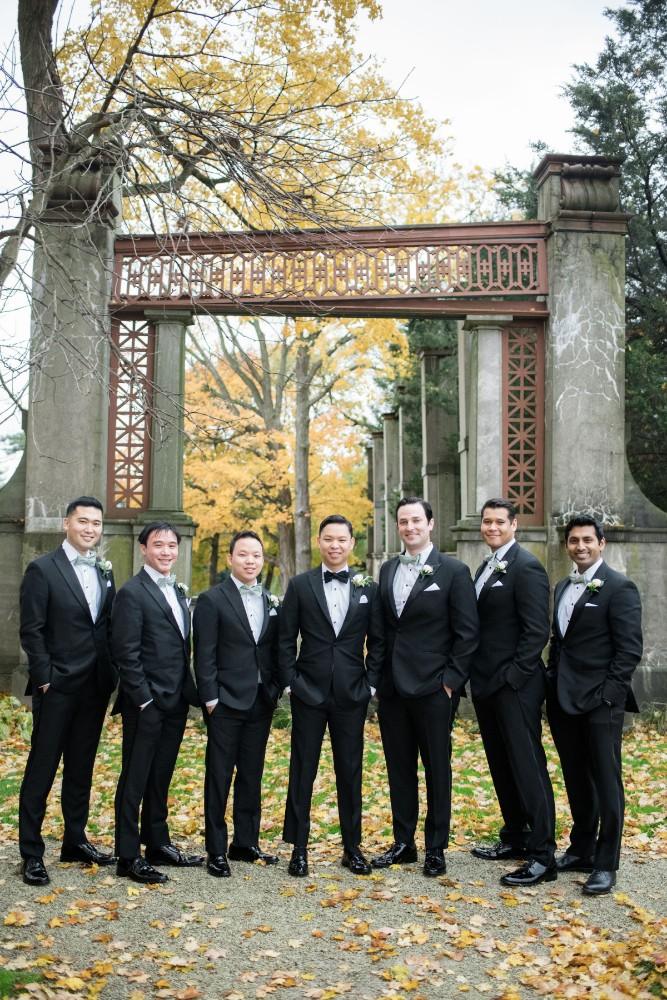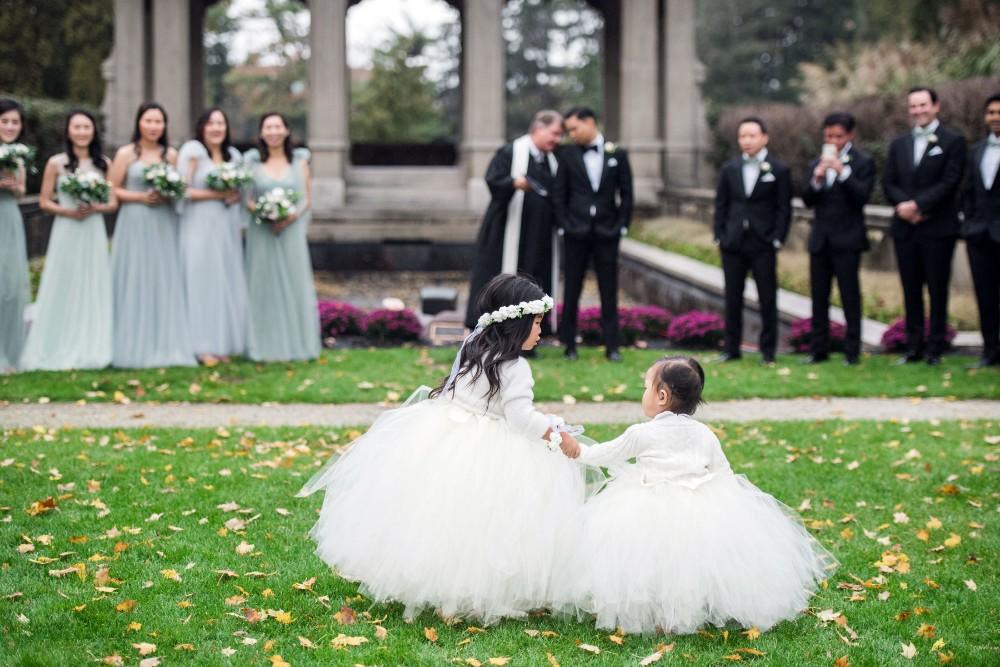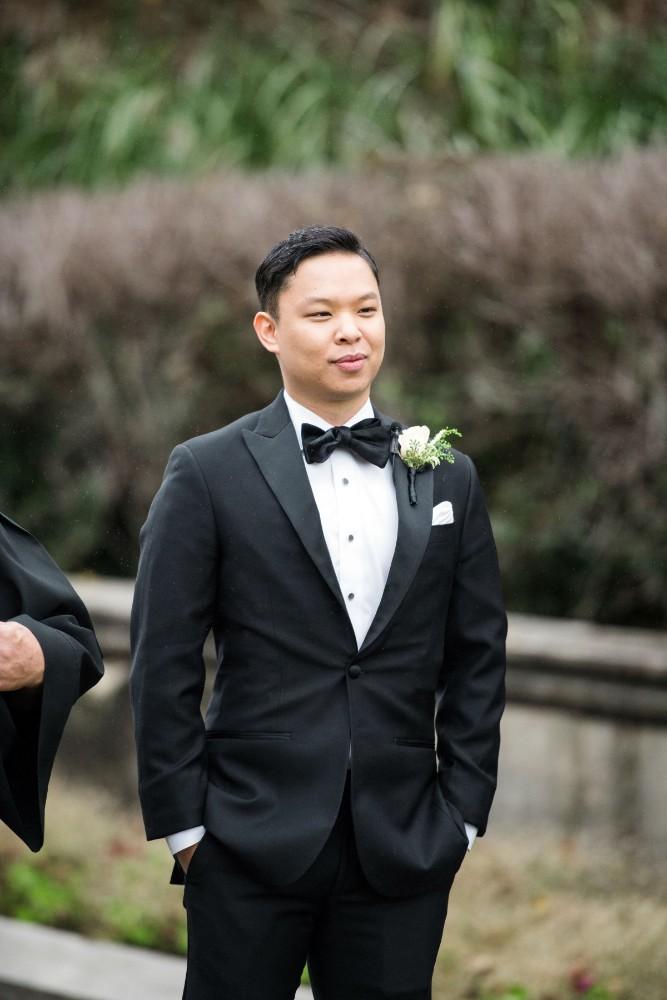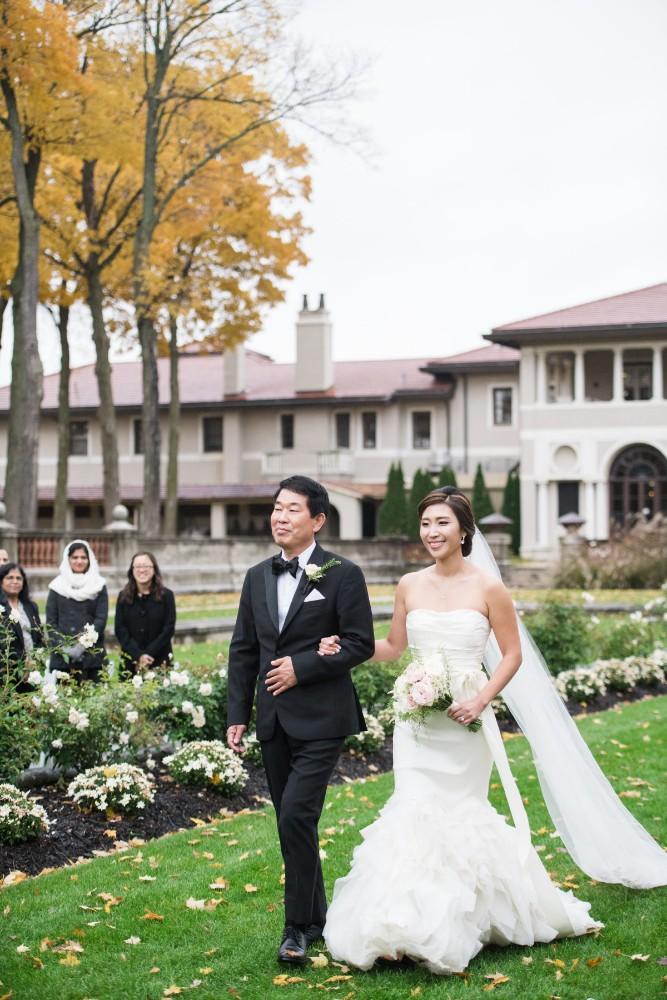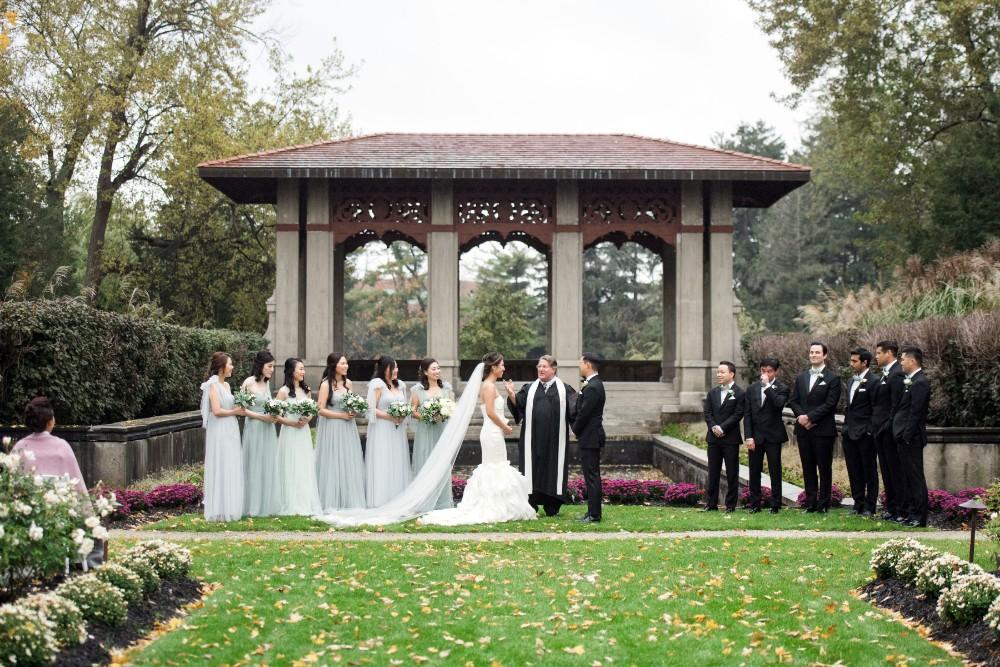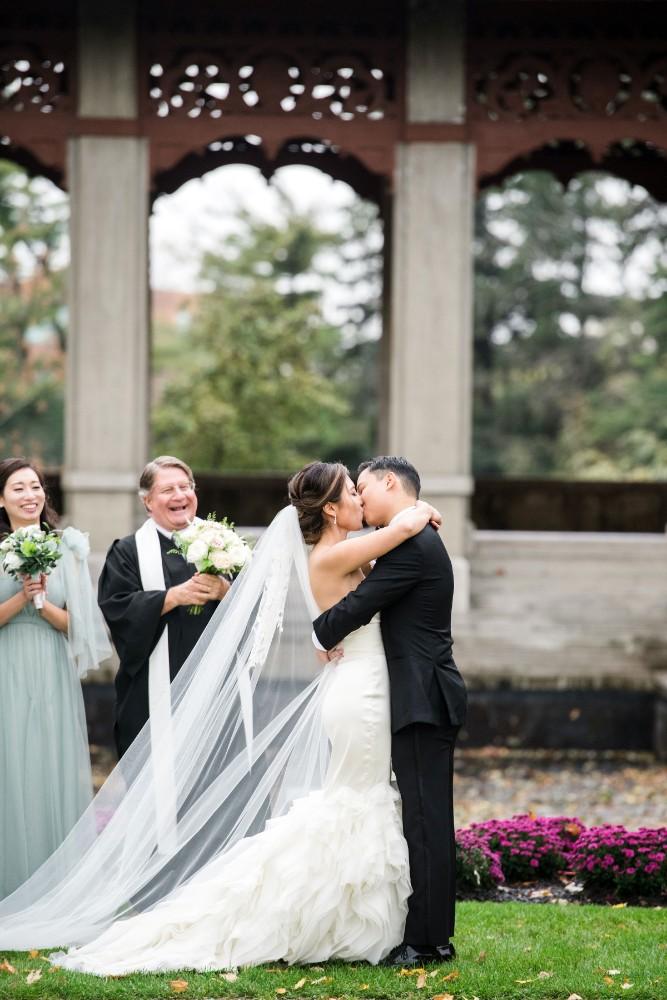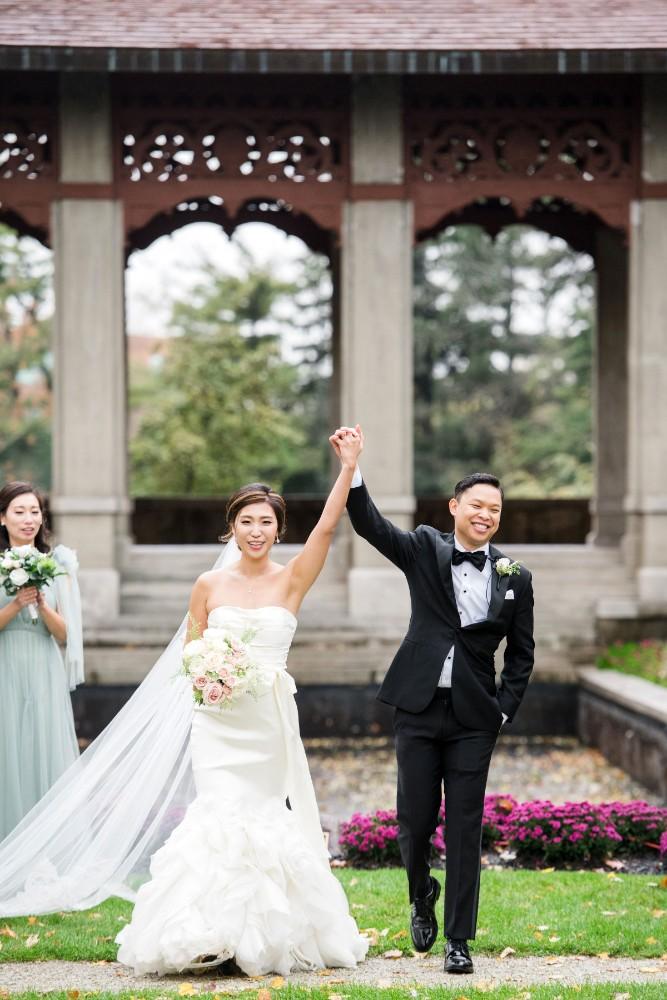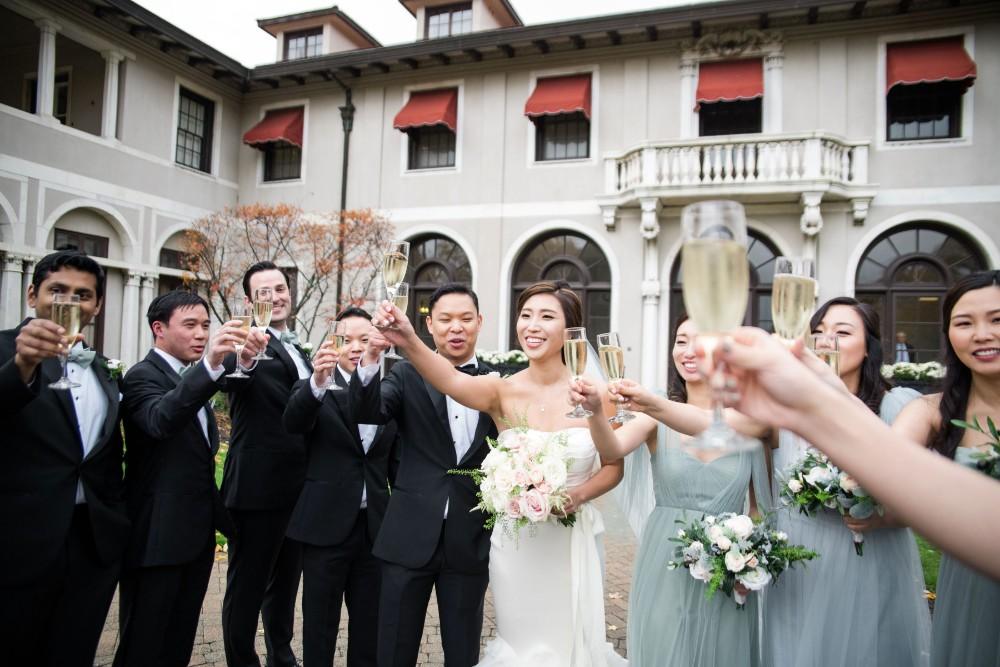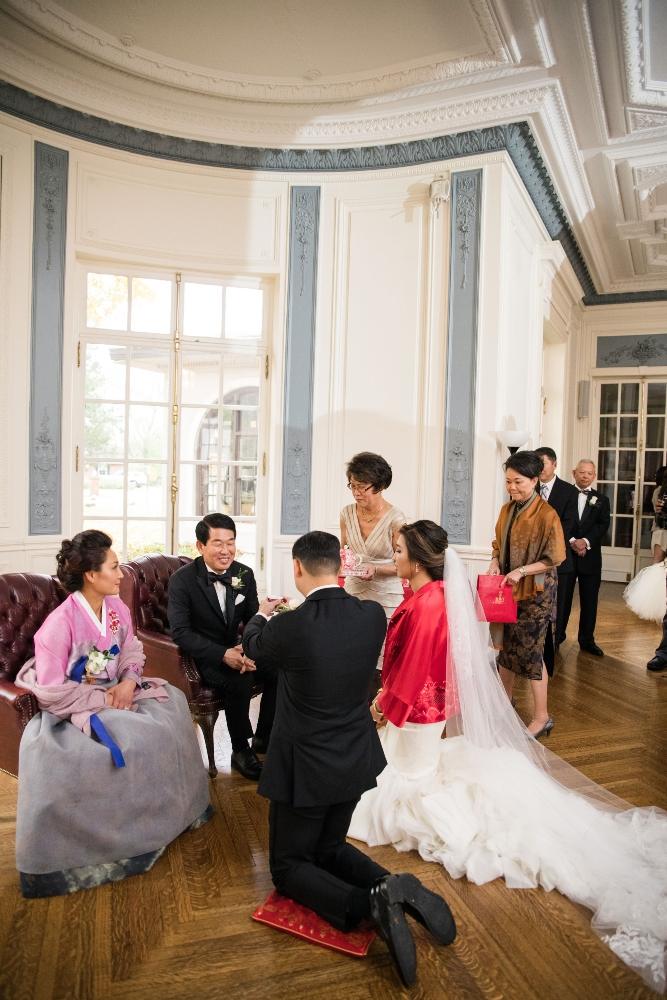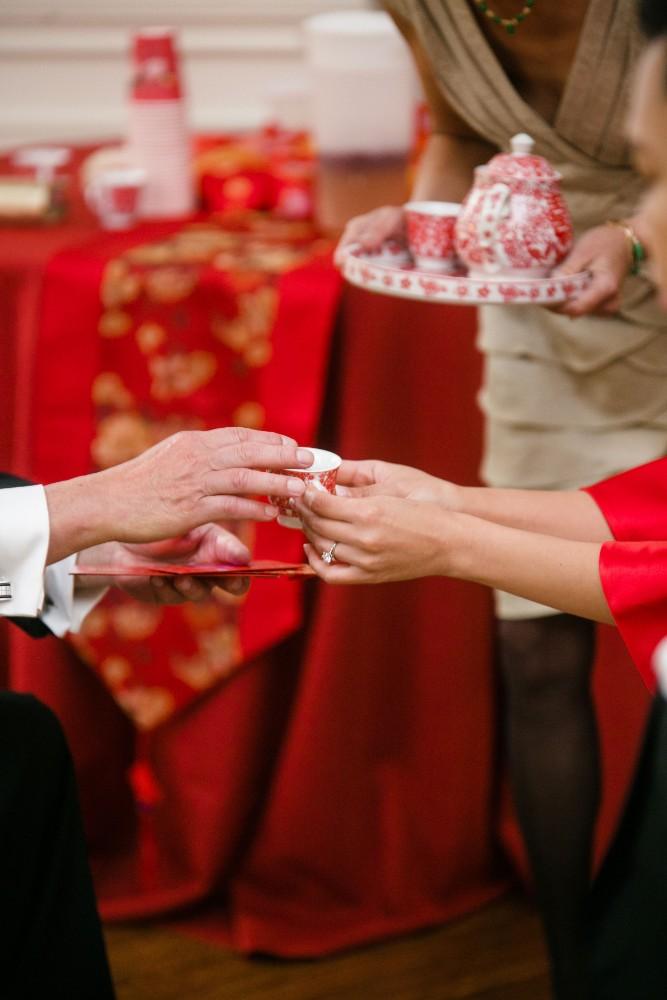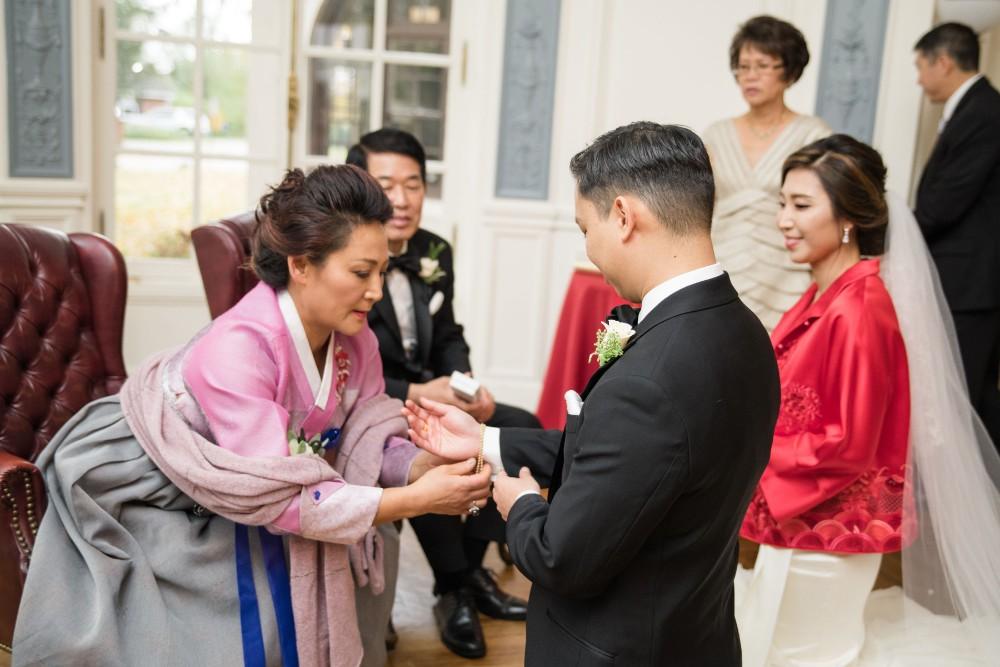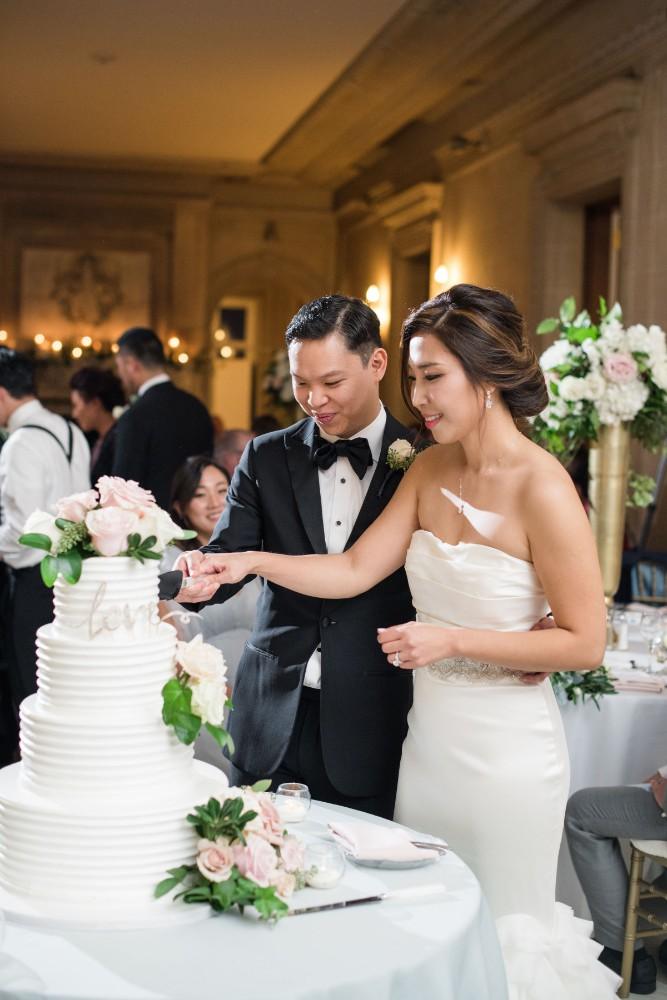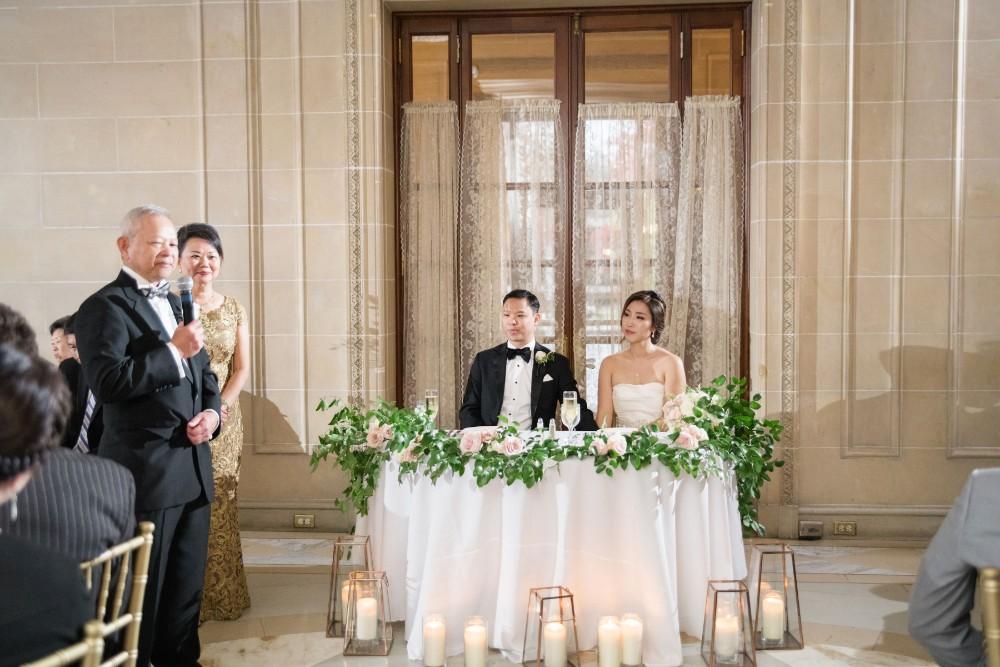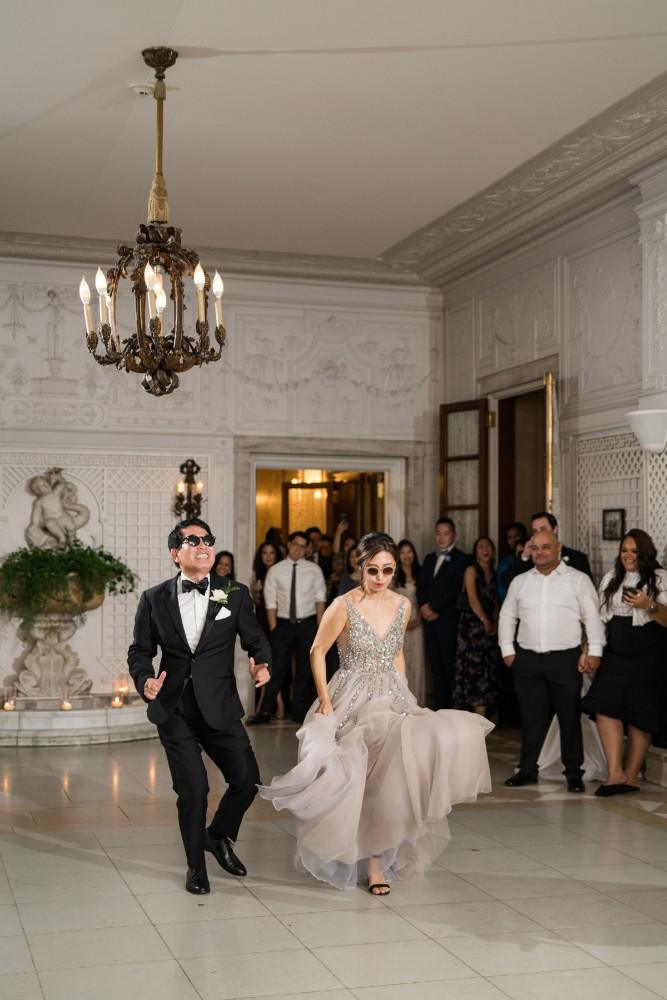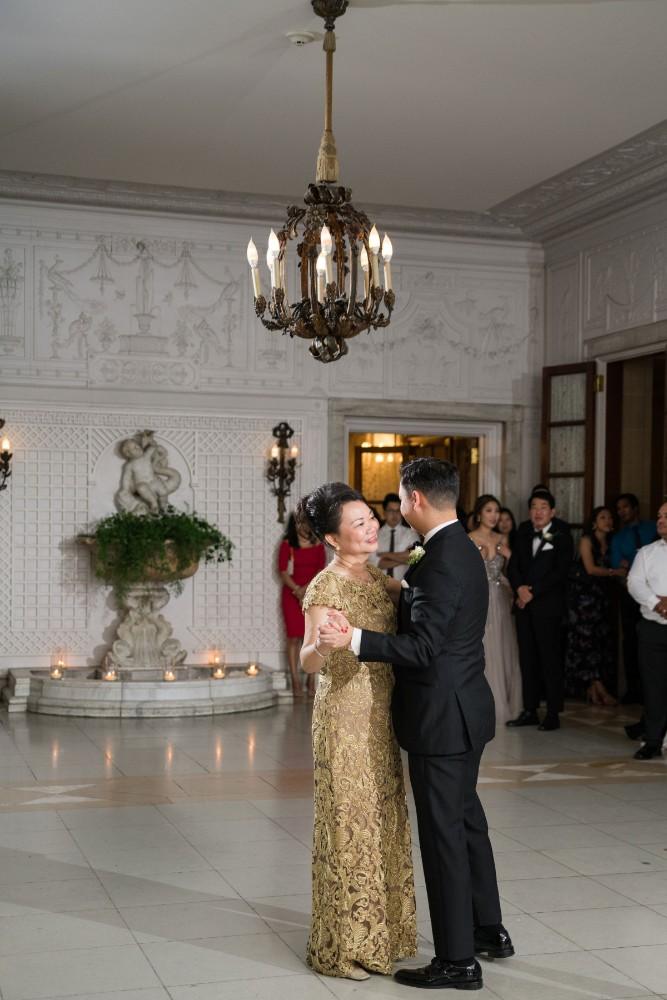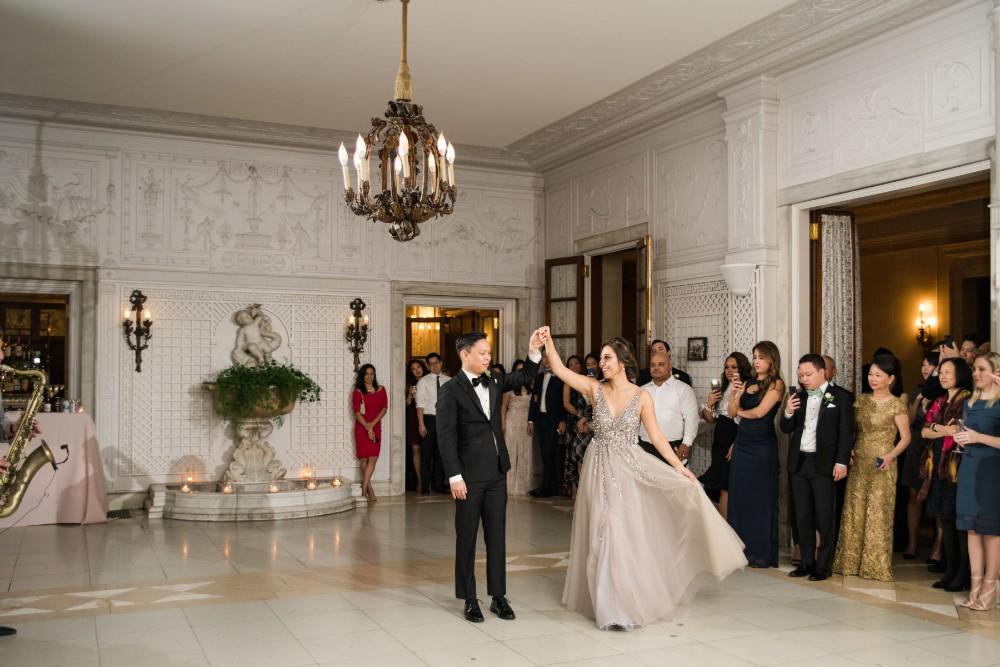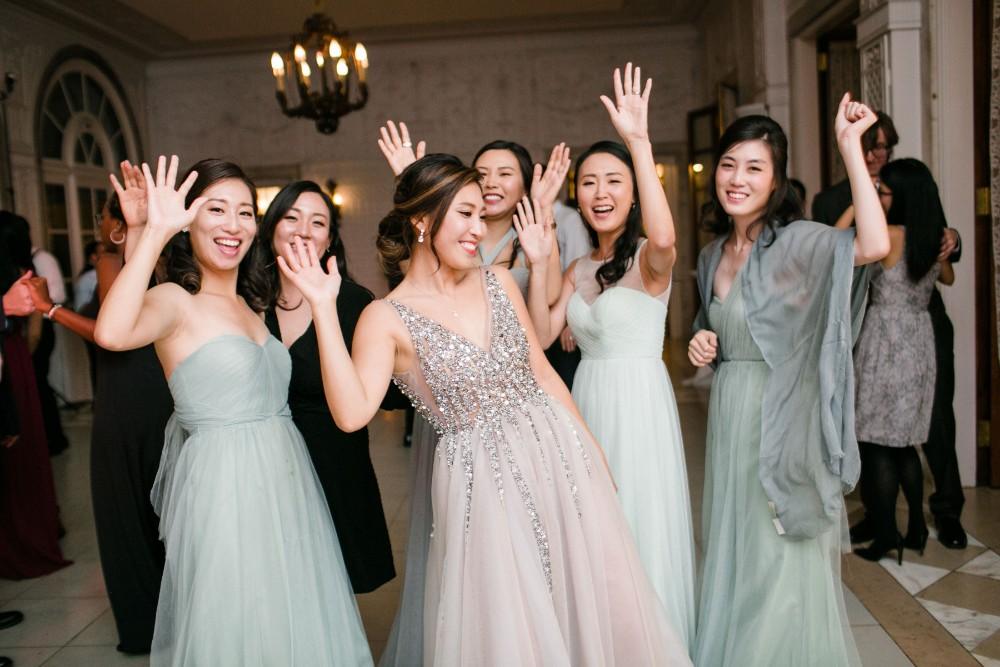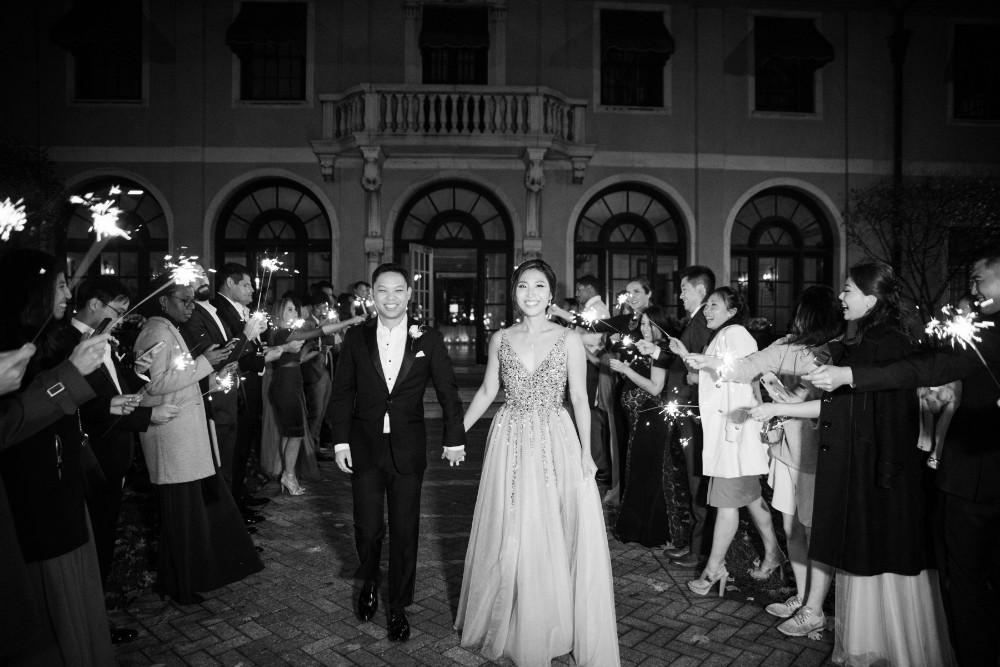 Vendors:
Venue: Armour House Mansion and Gardens, Photography: Amanda Megan Miller Photography, Videography: Petit Four Films Chicago, Officiant: Rent-A-Rev, Engagement Ring: Tiffany & Co., Wedding Rings: Four Mine, Bride's Gown: Vera Wang, Bride's Shoes: Manolo Blahnik, Hair: Teresa Kwak; Mina Min, Makeup: Jiyoun Cho, Bride's Other Jewelry: Nadri, Formalwear & Groom's Accessories: The Black Tux, Bridesmaids' Dresses: Jenny Yoo, Stationery: Yaejin Chung, Floral & Décor: Vivid Designs, Catering: Armour House Mansion and Gardens, Entertainment: Magsino Mobile Entertainment; Justin Christopher Ward, Cake & Sweets: Oak Mill Bakery