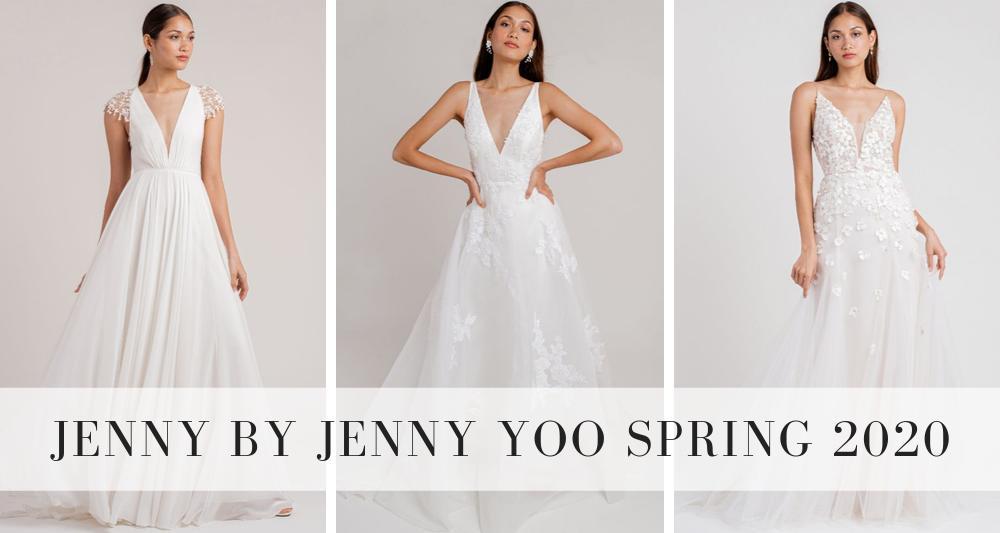 Jenny by Jenny Yoo – Spring 2020 Collection
Take a look at every stunning piece in the Jenny by Jenny Yoo Spring 2020 collection.
The Jenny by Jenny Yoo collection exudes a fresh and vibrant charm that is feminine and alluring. Modern and daring 3D floral applique is embroidered upon mixed-media aprisings of voluminous taffeta, lofty organza, and delicately sparkled tulle. Texture is further showcased in sculpted crepe, soft pleated tulle and playful fringe embroidered cap sleeves. The Spring collection introduces a capsule of light-weight and brilliant veils to perfectly compliment bridal styles. Appealing to the spirited and youthful BHLDN bride, Jenny designs four exclusive and refreshing gown that are crafted to perfection. Characterized by contoured silhouettes and plunging V-necklines the Jenny by Jenny Yoo collection tells a contemporary story of the light-hearted and sultry bride.
All photos by Kat Alvarez. See more from Jenny Yoo here.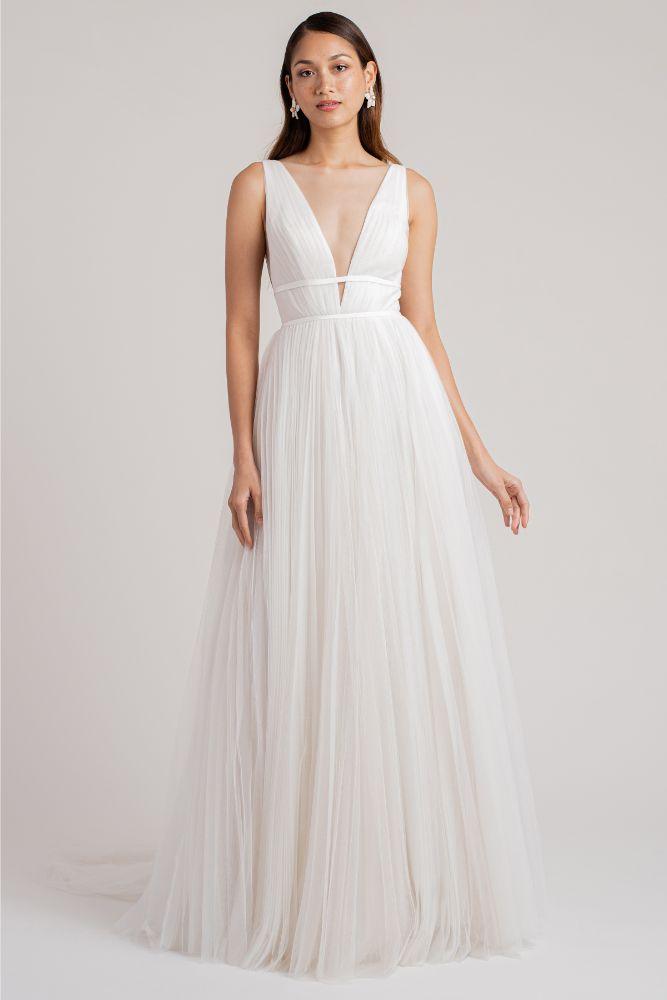 Annalise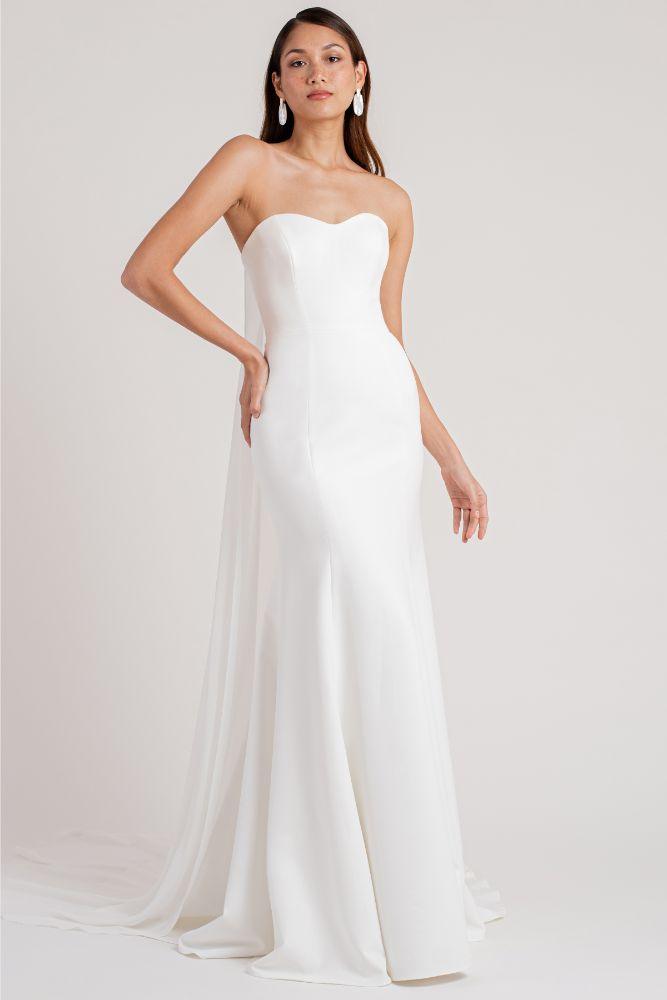 Bennet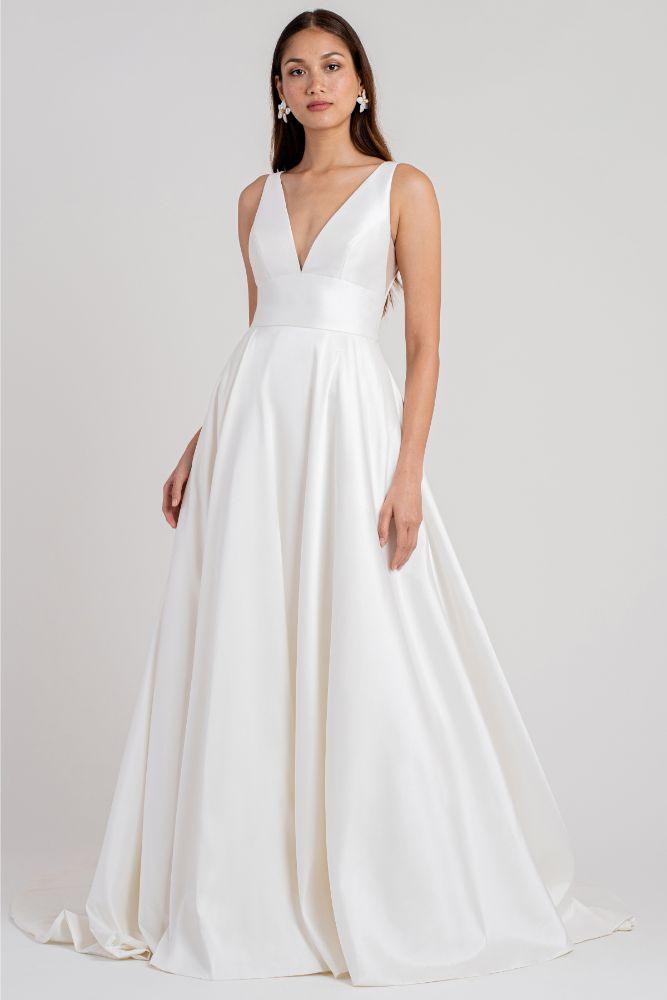 Channing
Cordelia
Easton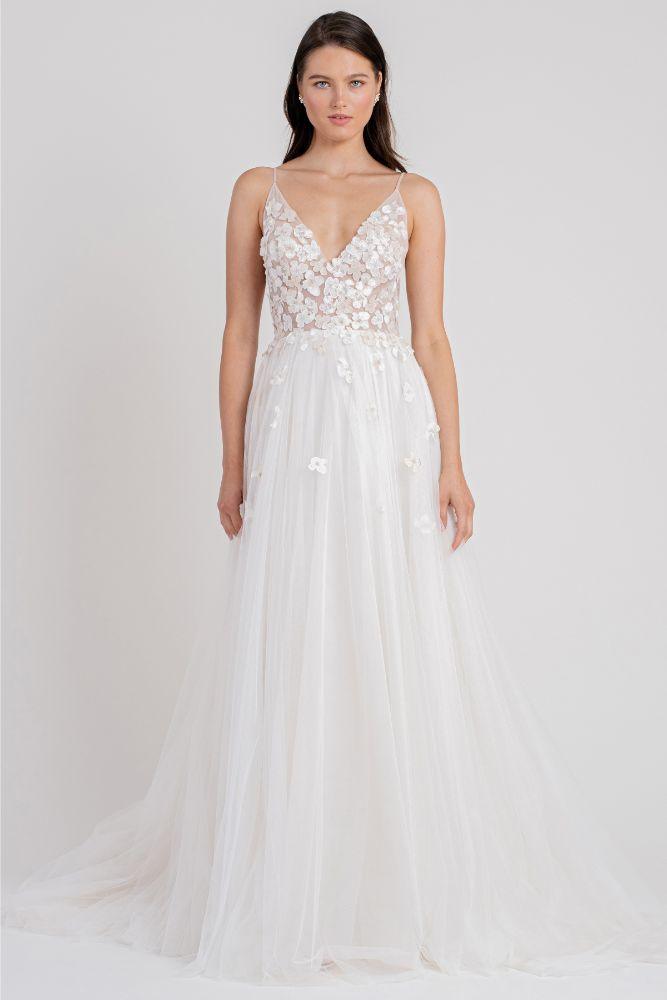 Ellison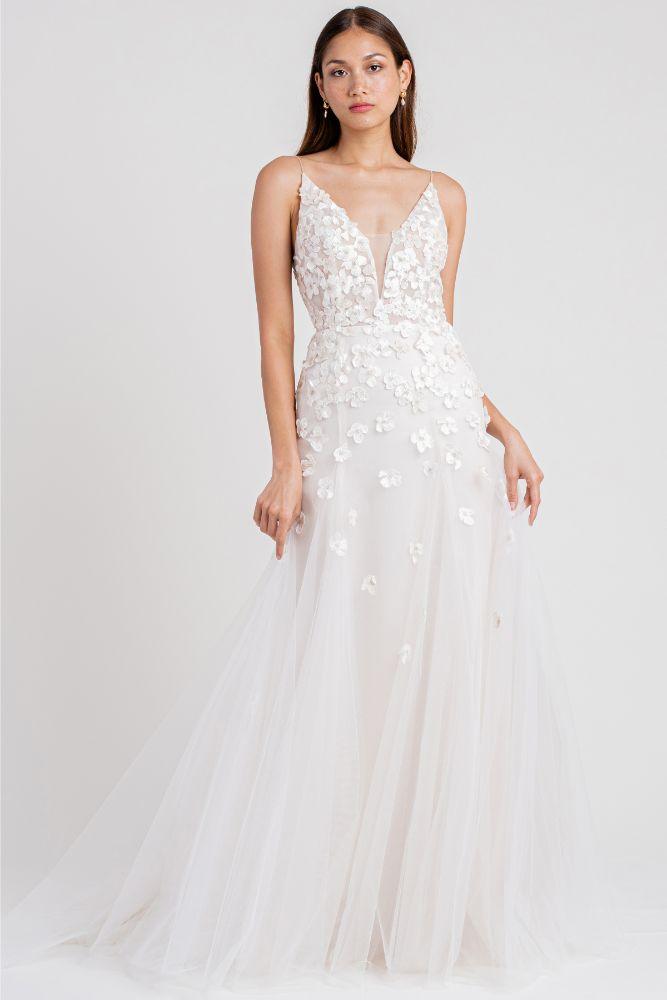 Frances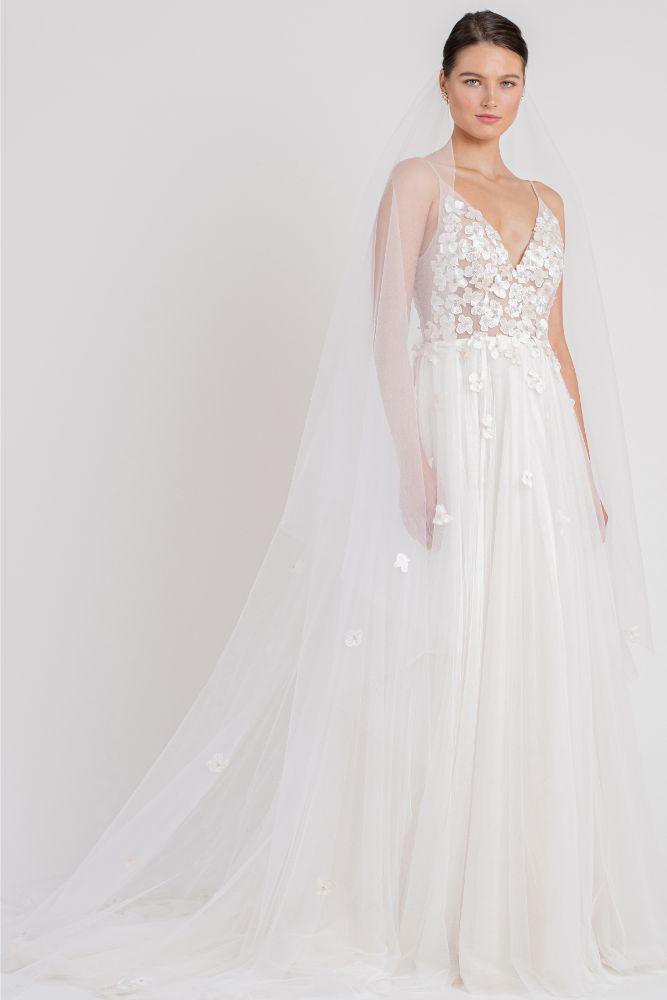 Gabriel Veil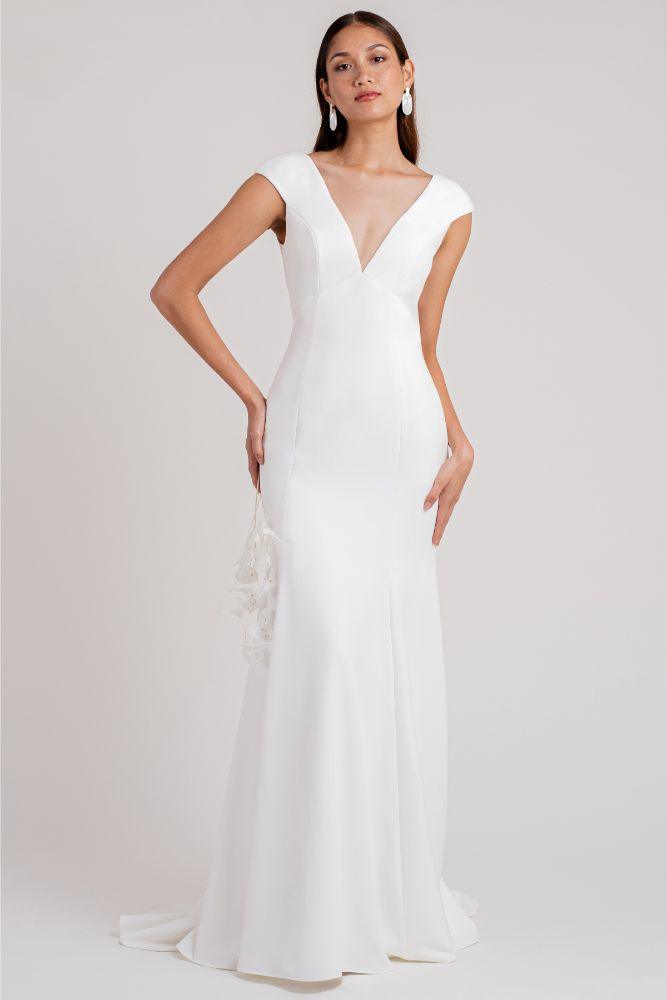 Gretchen
Miranda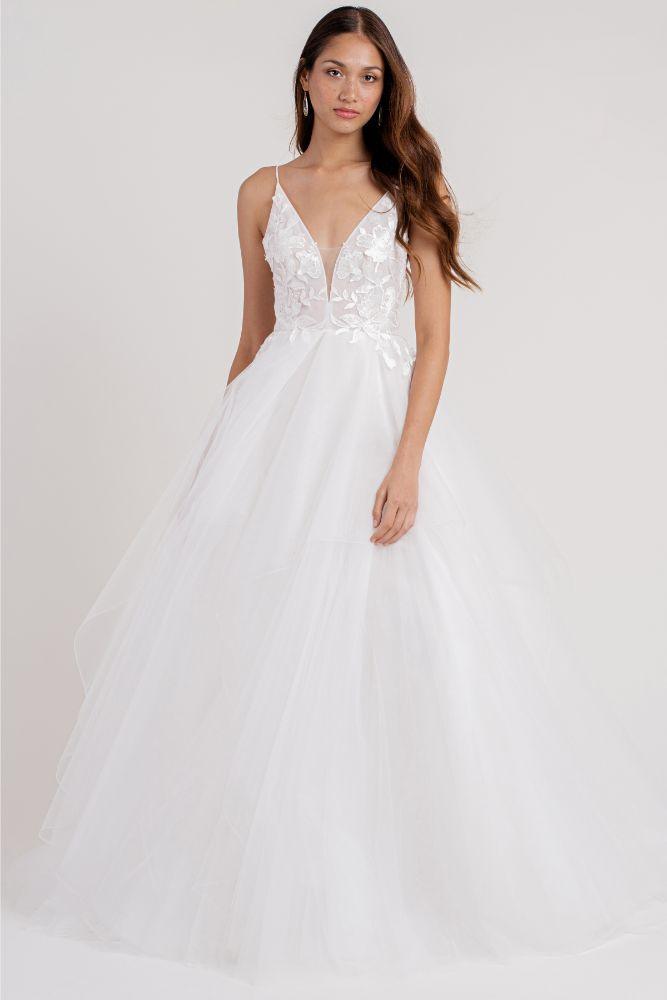 Natalie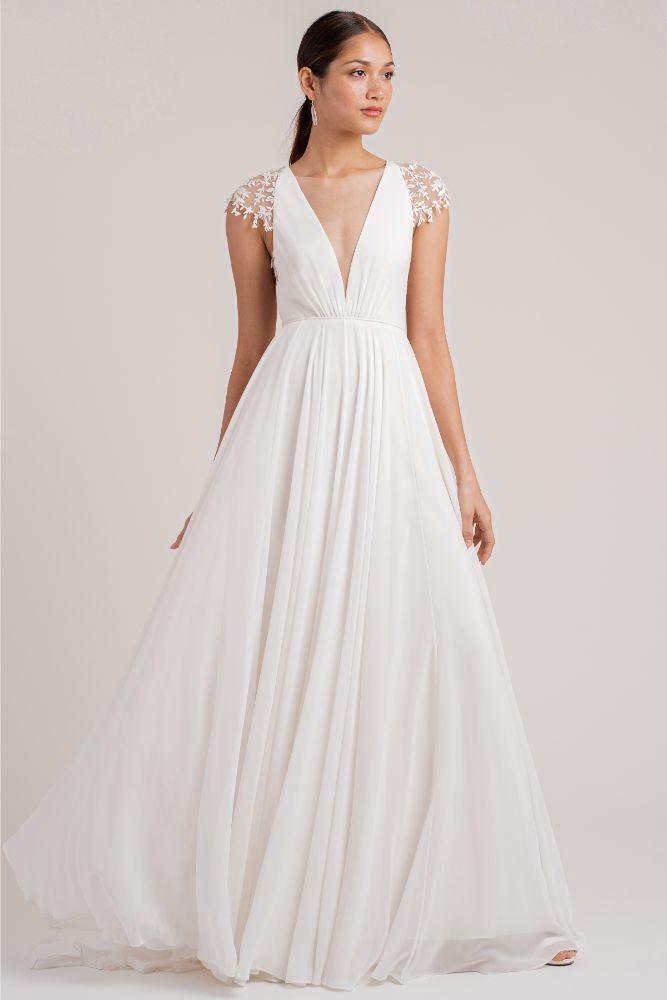 Tegan
Try on your perfect gown at one of our favorite local bridal boutiques, click here.