Everything You Need to Know About Pop-Up Weddings
Written by Beth Boelter, Owner and Creative Stylist and Planner, The Loft of Elements Preserved and Elements Preserved Vintage Rental
A rather new and exciting option for couples wanting to get married without breaking the bank is a pop-up wedding. But, is it the right choice for you? Here's a little summary on what pop-up weddings are all about and why they just may be what you're looking for to celebrate your best day ever without the stress of the whole planning process of a traditional wedding.
Pop-up weddings are typically held in a temporary location or non-traditional venue. You may have a favorite beach location, a memorable hiking spot, or a beautiful family backyard or patio location. Whatever the location, a pop-up wedding will bring every detail and creative aspect to your dream wedding without the expensive cost and stress of planning for you! All you need to do is choose your wedding outfits, write your vows and show up on time. Sounds like a dream!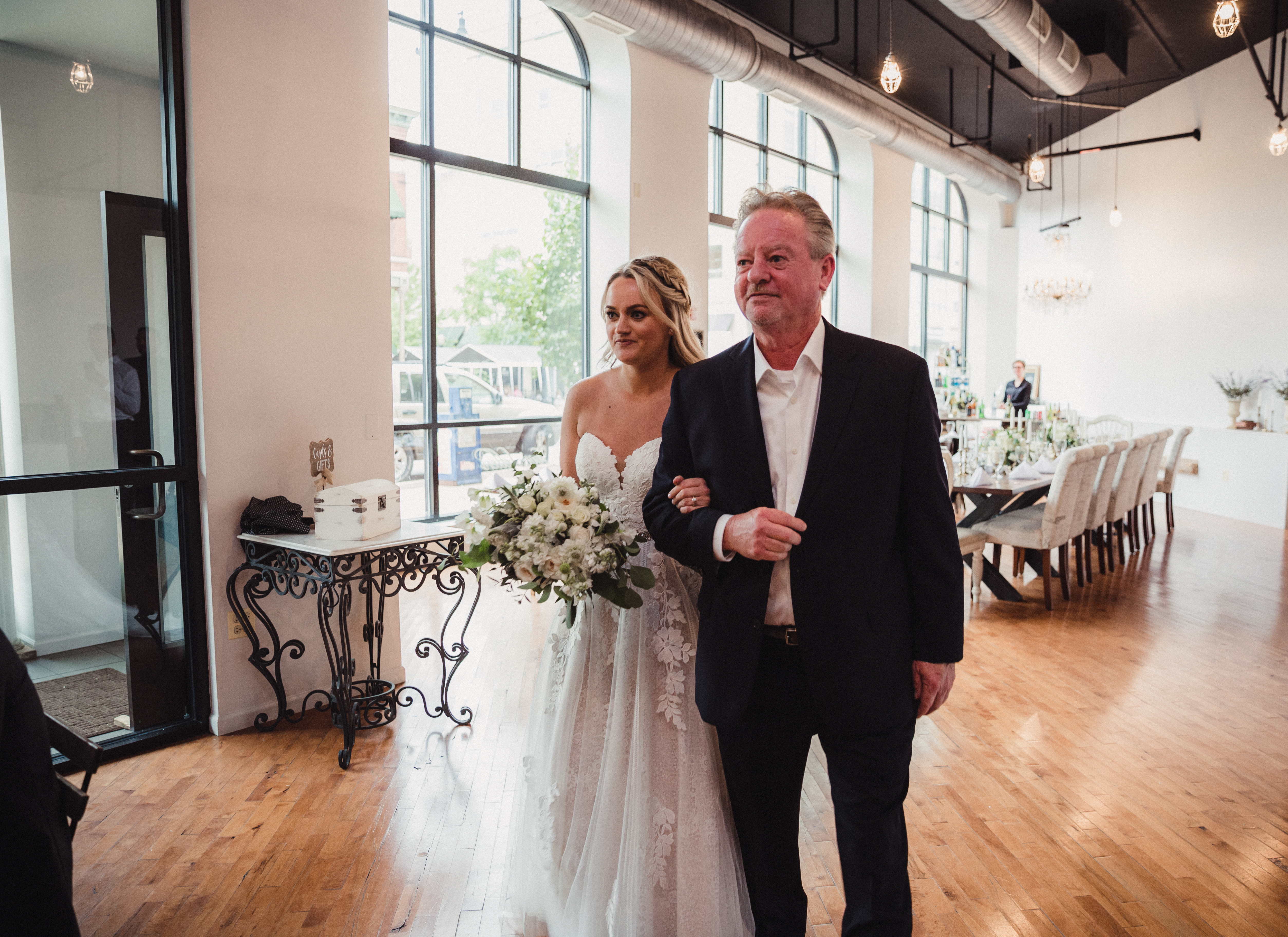 So how does a pop-up wedding work? Inclusions vary, but when you're working with a company who offers pop-up weddings, each participating vendor will have been carefully chosen for their professionalism, craft and unique addition to small, intimate and loving elopement-style weddings. Celebrations typically include an officiant to perform your ceremony, a photographer to capture every moment, flowers, a ceremony backdrop and desserts or small bites to share with your guests. Additional options may include invitations, champagne for the couple and more.  
Not sure if this kind of celebration is right for you? Here are five reasons why couples opt for pop-up weddings:
They're saving for a house, or want to enjoy a memorable honeymoon together instead of spending so much on one single day.

They find all the details and planning stressful, from finding a photographer, a florist, a caterer and even a venue that's available.

They're stressing over a guest list that just seems to keep growing.

They think that a courthouse wedding is their only option for something simple.

They'd prefer to enjoy all the details of a traditional wedding at a minimum cost in a beautiful location with only their very closest friends and/or family.
Whether you're newly engaged or engaged and in the midst of planning your perfect wedding, we encourage you to follow your dreams! If those dreams are for a small, intimate and memorable wedding at a fraction of the cost of what many find themselves in debt over, we encourage you to look into a pop-up wedding. Speaking of love, here's a quote for everyone planning for their special day!
"It's delightful when your imaginations come true, isn't it?" L.M. Montgomery, Anne of Green Gables
---
Photo by The Still Life Photography.
Venue:  The Loft of Elements Preserved – Elgin, IL
Vintage Rentals, Design & Styling: Elements Preserved Vintage Rentals
Floral: Jordan of JCEden