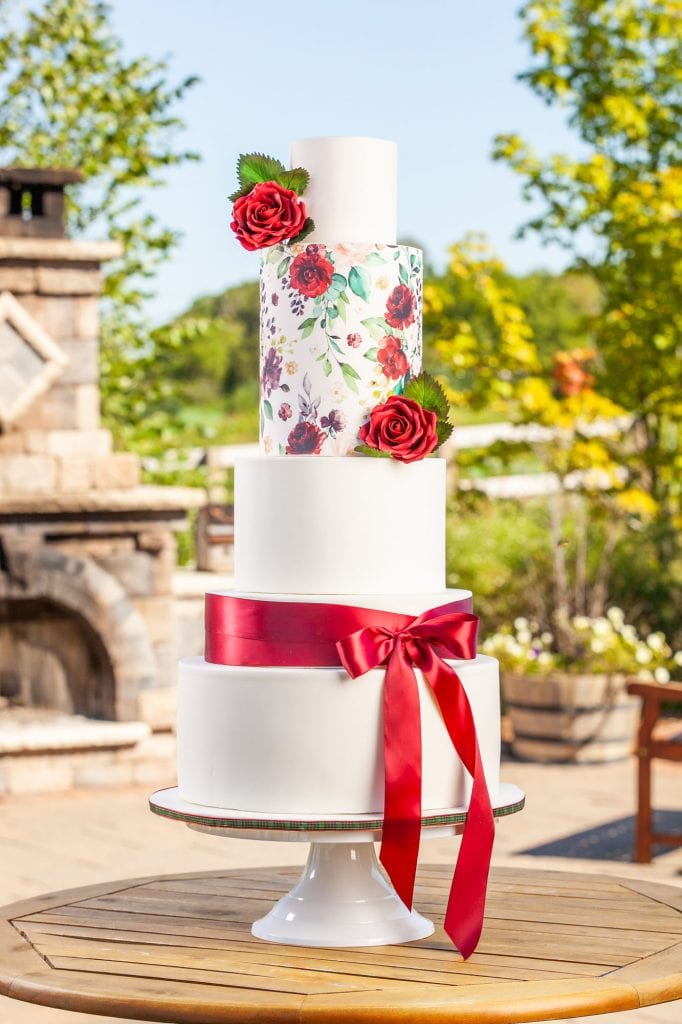 8 Chicagoland Wedding Cake Bakeries We Love
Your wedding cake is the sweet ending to your perfect day. From elegant floral creations, to colorful bold designs, the possibilities are endless. Dress it up with sugar flowers, brush strokes and gold leaf, or keep it simple with sleek white buttercream and fresh flowers. But don't get lost in the design—flavor is just as important. Opt for bakeries that use premium ingredients for a wedding cake that tastes just as good as it looks!
Whether you prefer a traditional wedding cake, or you're in search of something that's uniquely you, these 8 Chicagoland wedding cake bakeries are ready to create the cake of your dreams!
Eye Candy Bake Shop
Geneva, IL
With close attention to detail, owner Lorena Allende creates designs that are absolutely stunning! She uses only the finest and freshest ingredients in her custom cakes, cookies and other sweet treats. Eye Candy is also known for their delicious gluten free, dairy free and vegan options, making it easy for anyone with dietary restrictions to enjoy the wedding dessert they've always dreamed of, without compromising on taste!
Click here for more.

Photo by Edward Fox Photography & Video
---
Toni Patisserie & Café
Hinsdale, IL
This European-style patisserie serves up beautiful cakes and sweets! From whimsical to elegant, Toni will work with you to create the perfect wedding cake, using your colors or themes, invitations, flowers or even a detail from your dress as inspiration! With delicious signature cake options, like Chocolate Raspberry Mousse Cake, your tastebuds are sure to be impresses! Fun fact: Disney sought out Toni's talents to head the pastry kitchen of The Disneyland Hotel, Paris!
Click here for more.

Photo by Edward Fox Photography & Video
---
Delish Cakes
Bloomingdale & Elgin, IL
In addition to offering cupcakes, cakes, cookies and cake pops in-store daily, Delish Cakes creates gorgeous custom cakes for all occasions. With an "always fresh, never frozen" attitude, you can be sure your wedding cake will taste amazing! Delish also offers delicious sweets for wedding dessert tables, along with custom treats that make perfect edible favors!
Click here for more.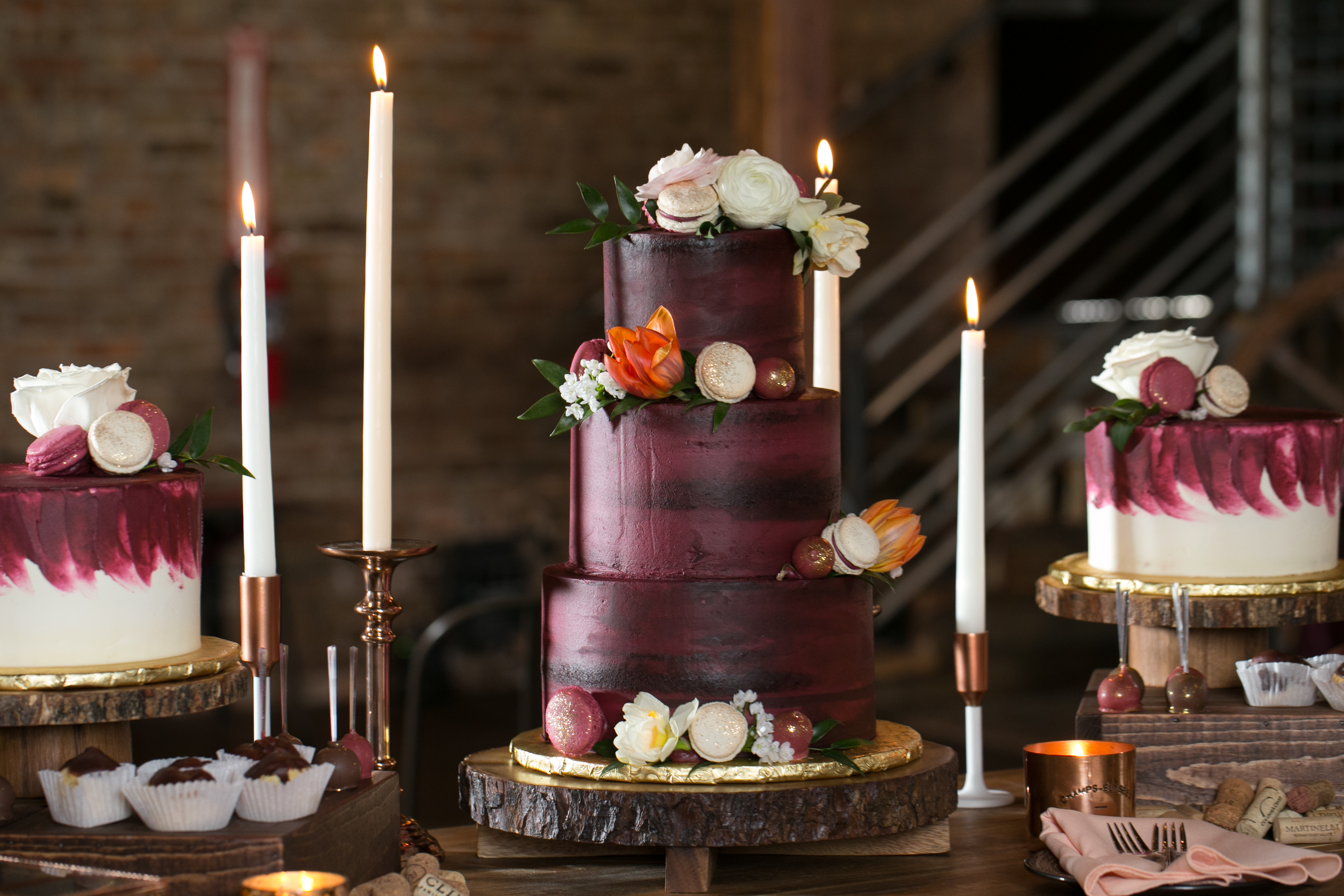 ---
The Quintessential Cake
Wheaton, IL
This premier cake studio specializes in delicious, beautiful cakes for weddings and celebrations that reflect each couple's unique style. Each cake is made entirely from scratch using premium ingredients. Paired with owner Victoria Greatrix's handmade designs and exquisite flavor pairings, you can be sure your wedding cake will taste just as wonderful as it looks!
Click here for more.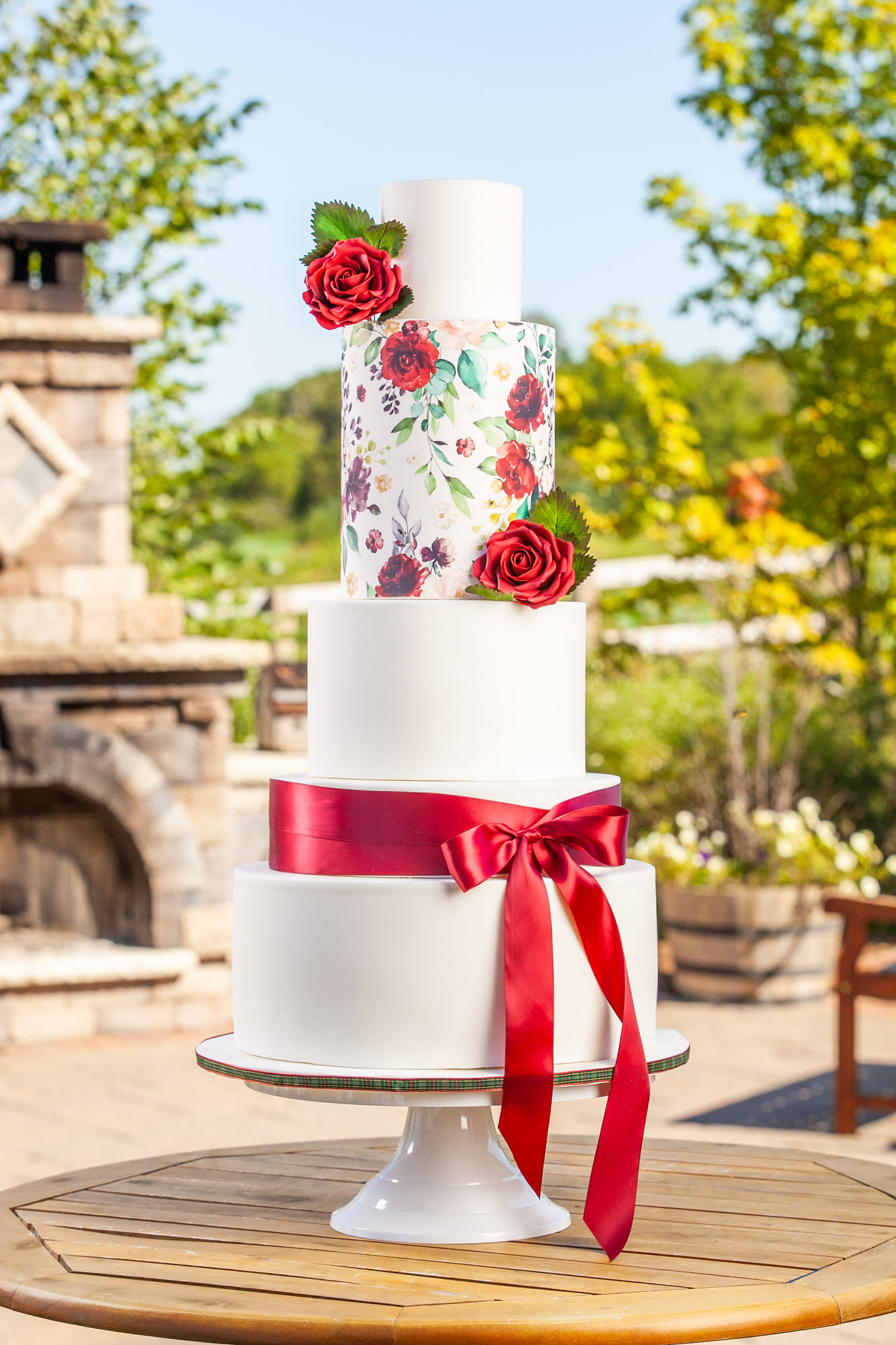 Photo by Edward Fox Photography & Video
---
Amy Beck Cake Design
Chicago, IL
Amy Beck, owner of this luxury custom cake company, is passionate about creating couture designs for weddings and celebrations. Using the finest, natural ingredients, she ensures each client receives a delicious work of art. Each cake exudes a delicate, luxurious style. From simply elegant designs, to beautifully intricate details, Amy's stunning cakes are sure to WOW your guests!
Click here for more.

Photo by Jose Villa Photography
---
Creative Cakes Bakery & Café
Tinley Park, IL
With over 25 years of experience, Creative Cakes has earned a reputation for wonderful tasting cakes and cutting-edge designs. Owners Beth Fahey and Becky Palermo strive to stay ahead of trends, offering striking, refined designs that are sure to impress. Each cake is designed to fit your style and budget, making it the perfect, decadent addition to your celebration!
Click here for more.

Photo by Edward Fox Photography & Video
---
The Bakester Patisserie
Arlington Heights, IL
This Arlington Heights bakery produces sophisticated, custom cakes that reflect the personalities of their clients. In addition to their "classic and fantastique" cakes, The Bakester produces beautiful custom cookies, macarons and more. Using natural ingredients, real butter, real fruits and nuts and the finest Belgian Chocolate, you can be sure your custom creation will taste as great as it looks!
Click here for more.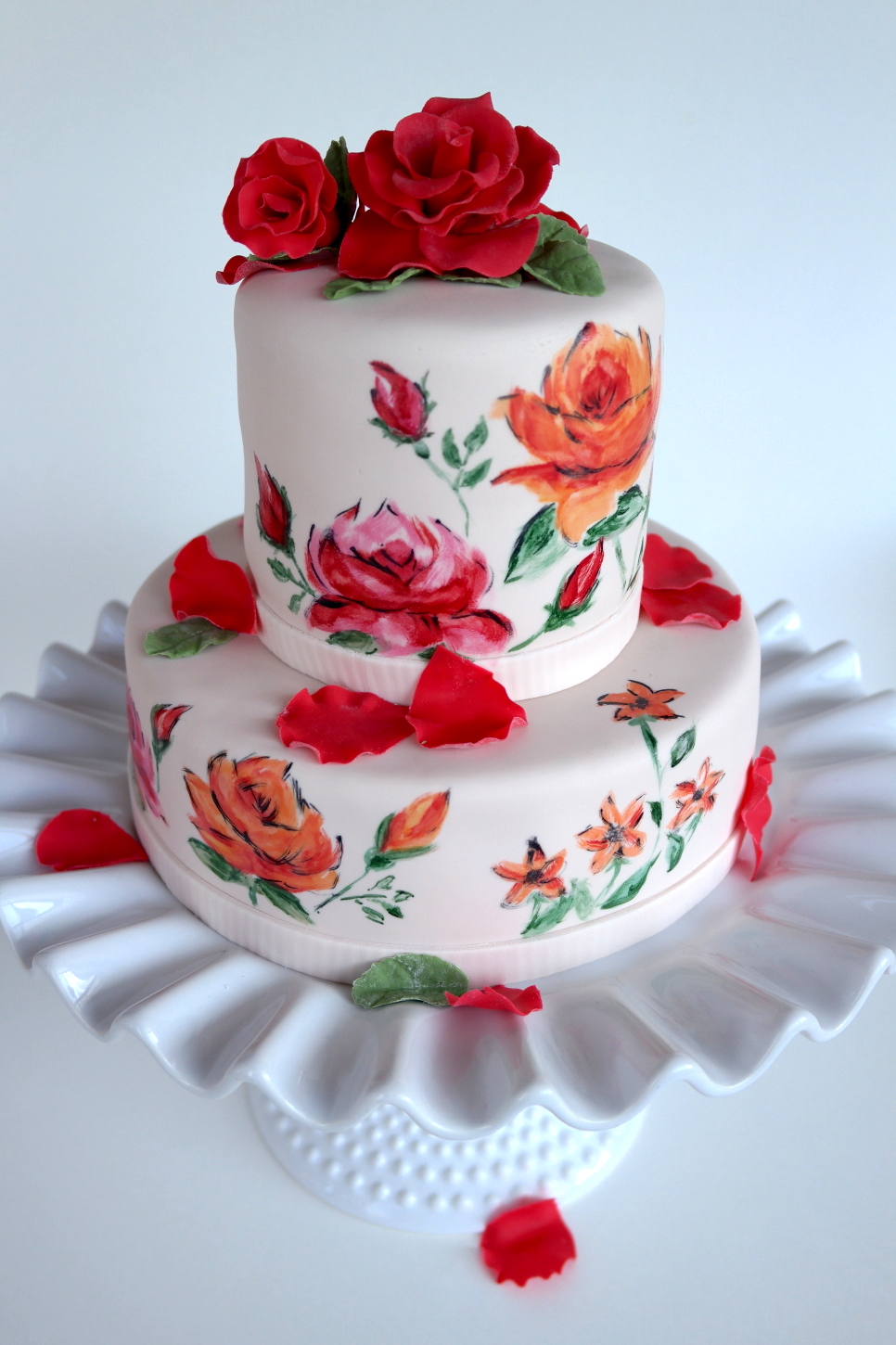 ---
Nothing Bundt Cakes
Chicago & Surrounding Suburbs
If you're looking for a cake that reminds you of home, this is it! With recipes using fresh eggs, real butter and real cream cheese, these hand-crafted bundt cakes are simply delicious! Velvety frosting petals adorn each cake. If you believe "less is more" when it comes to frosting, opt for Nothing Bundt Cakes' tasty drizzle frosting. These decadent desserts look great with fresh floral accents, like the one below!
Click here for more.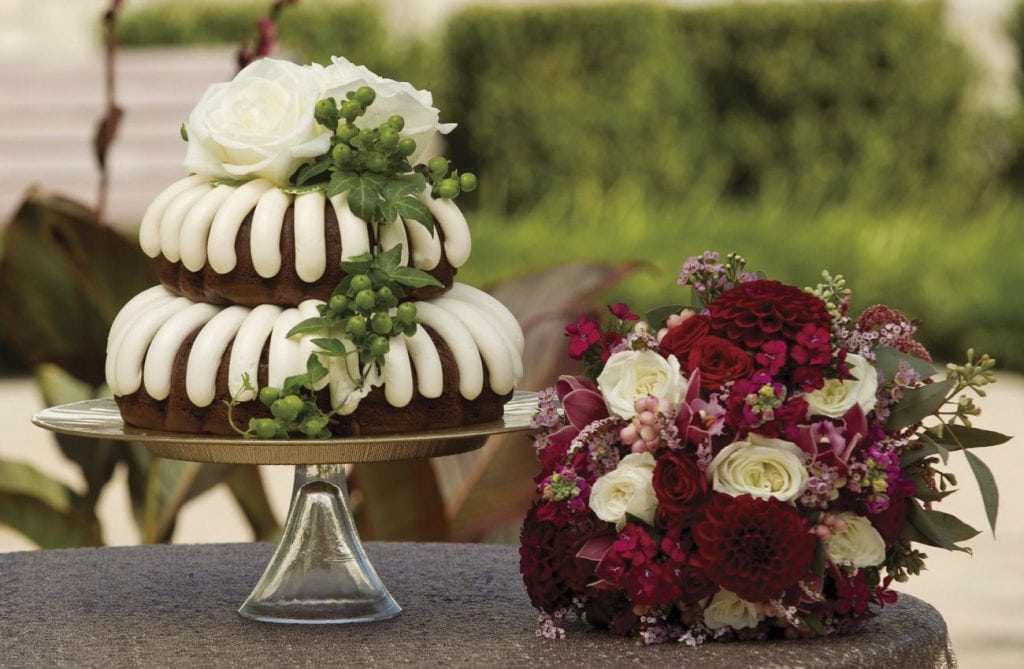 Photo by Edward Fox Photography & Video