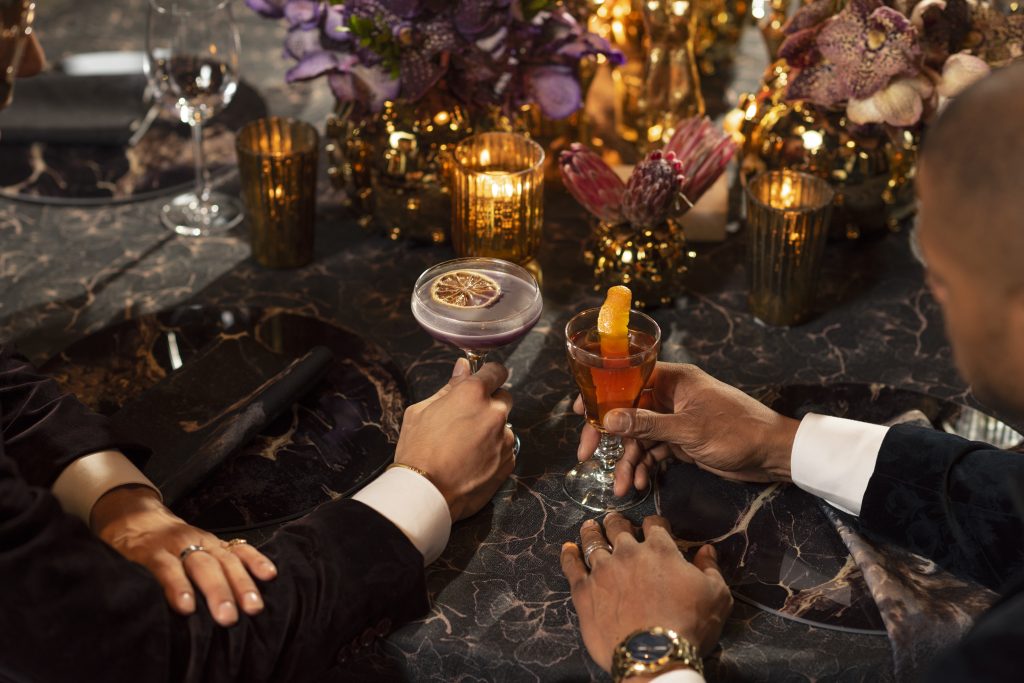 There's an often overlooked component to weddings: the groom.
But not anymore.
A vision for showcasing luxurious possibilities for grooms came to life in the hands of Ramsey Prince of Maison Du Prince. Prince is known for turning heads with his recognizable flair and bespoke styling, so these scenes came together beautifully in his handwriting.
With rich orchids, gilded accents, and incredible menswear, a fabulous grooms' weekend at The Thompson Hotel unfolded.
Cheers to the Bachelor Party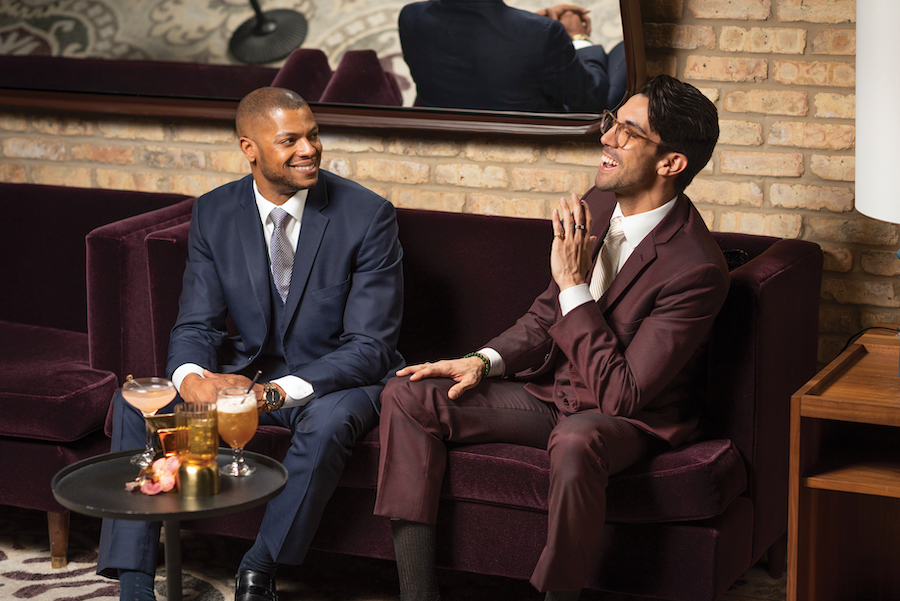 Opening up celebrations for the weekend is a bachelor party at The Thompson Hotel's Nico Osteria. With cocktails in hand, grooms Jason and Daniel don suiting from Formally Modern in stunning jewel tones.
The Morning of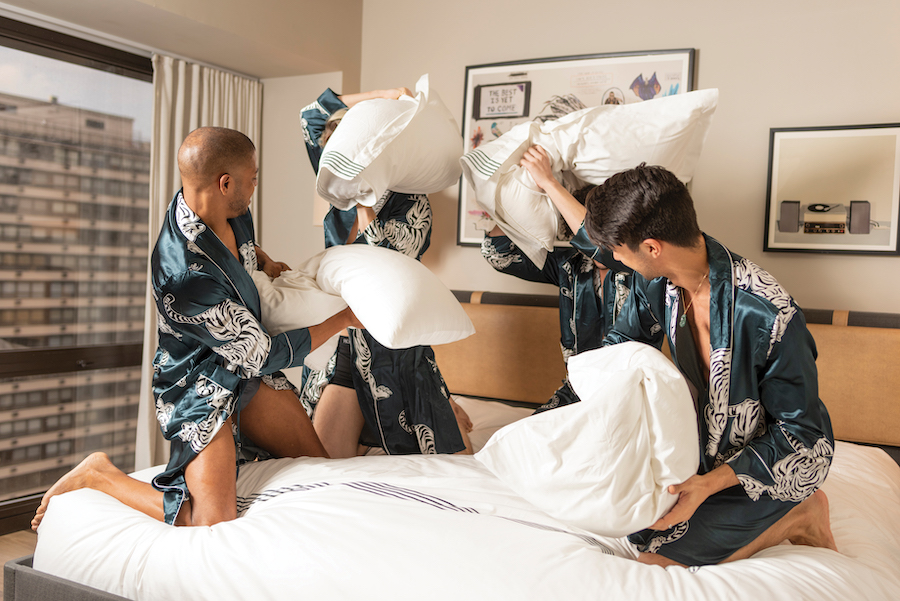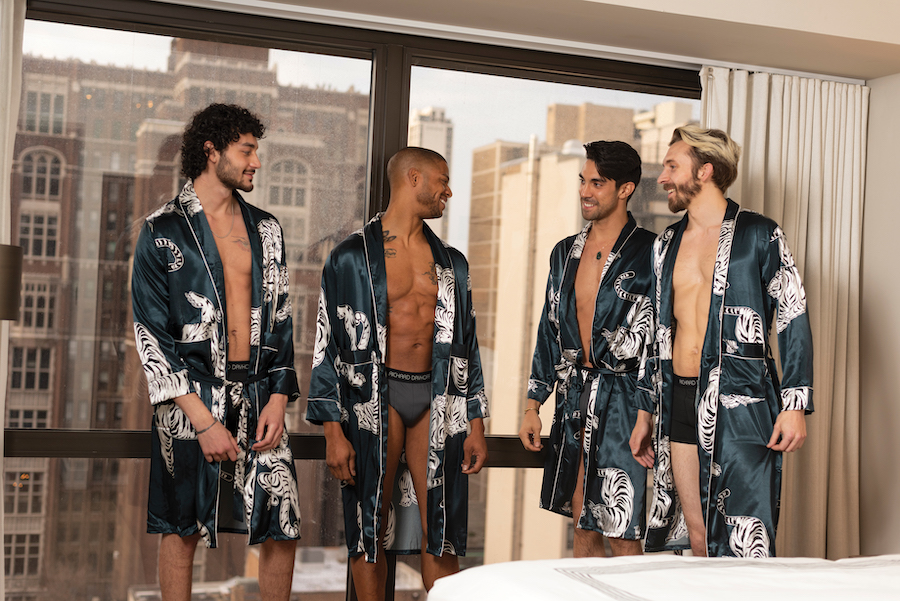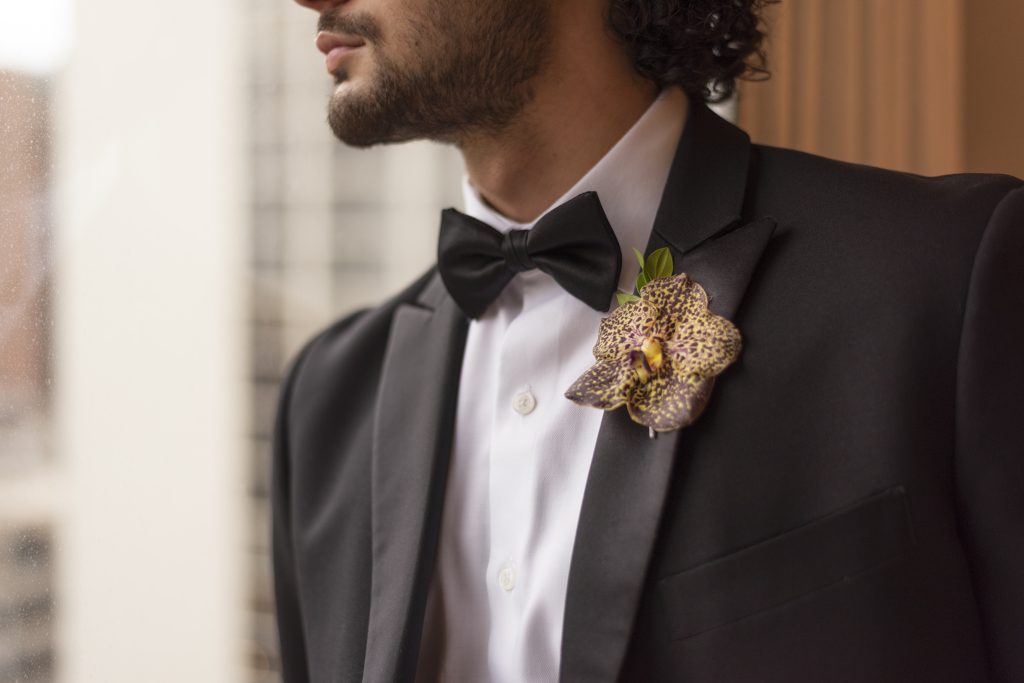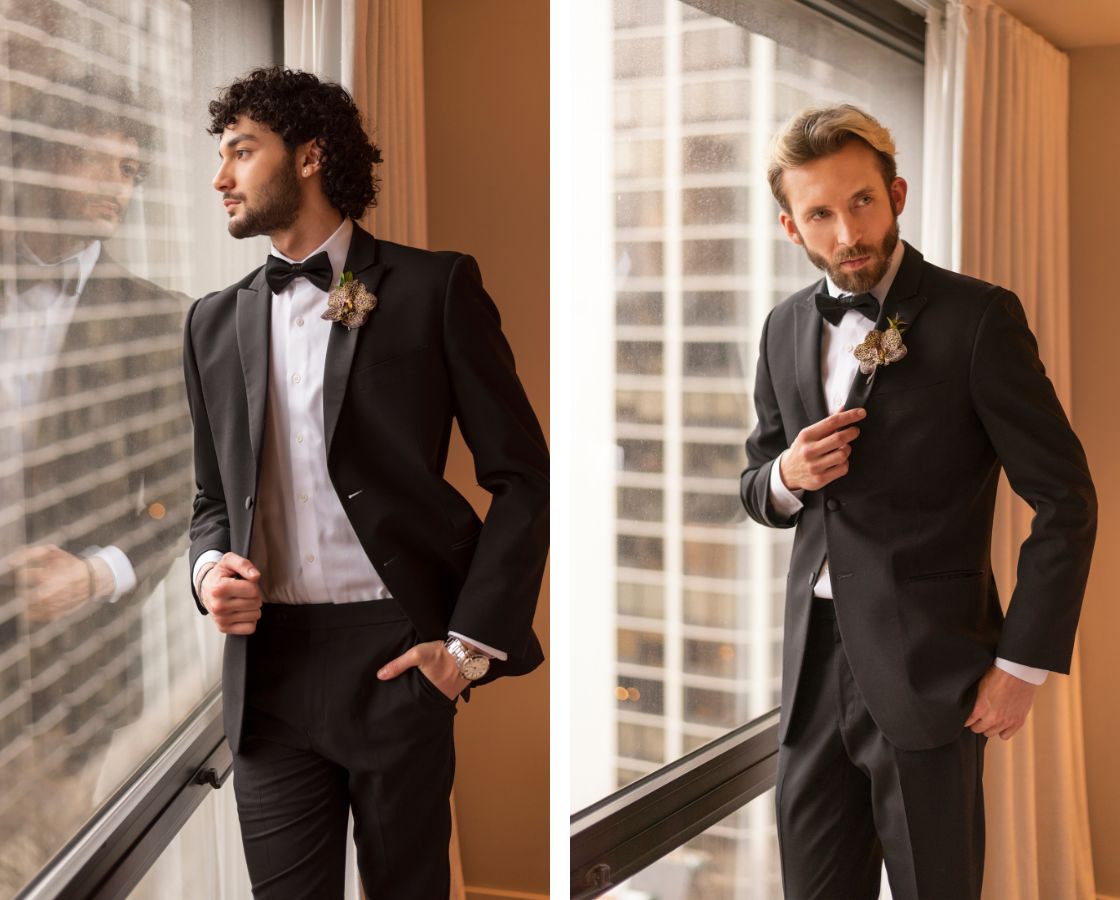 The best wedding days begin surrounded by dear friends. A mimosa bar and silk robes aren't just for the bride and bridesmaids! Hosted in one of The Thompson's junior suites, the grooms and their groomsmen started the festivities with lighthearted fun and laughter.
Showcased during these vignettes are luxurious undergarments from famed designer Richard Dayhoff. In intentionally selecting these undergarments for the wedding day, there's mindfulness on a groom's first layer of clothing. Such premium undergarments establish confident beginnings of the dressing process. Whether topped with a satin robe in the morning or a beautiful velvet tuxedo in the evening, every layer has a story and is important to how the groom feels and carries himself.
I Do, I Do, I Do!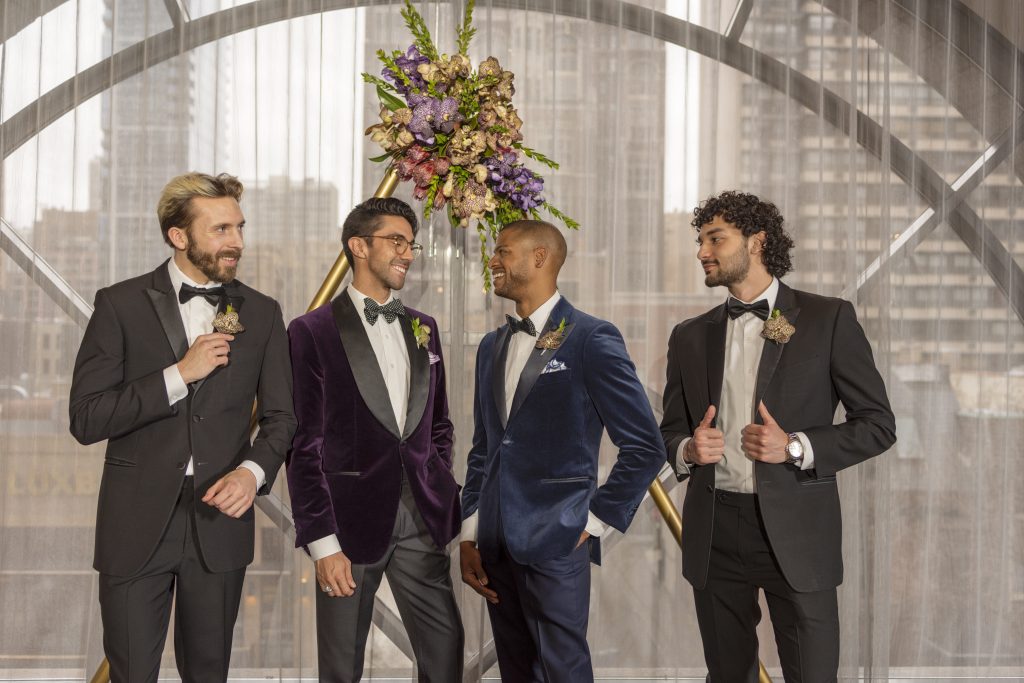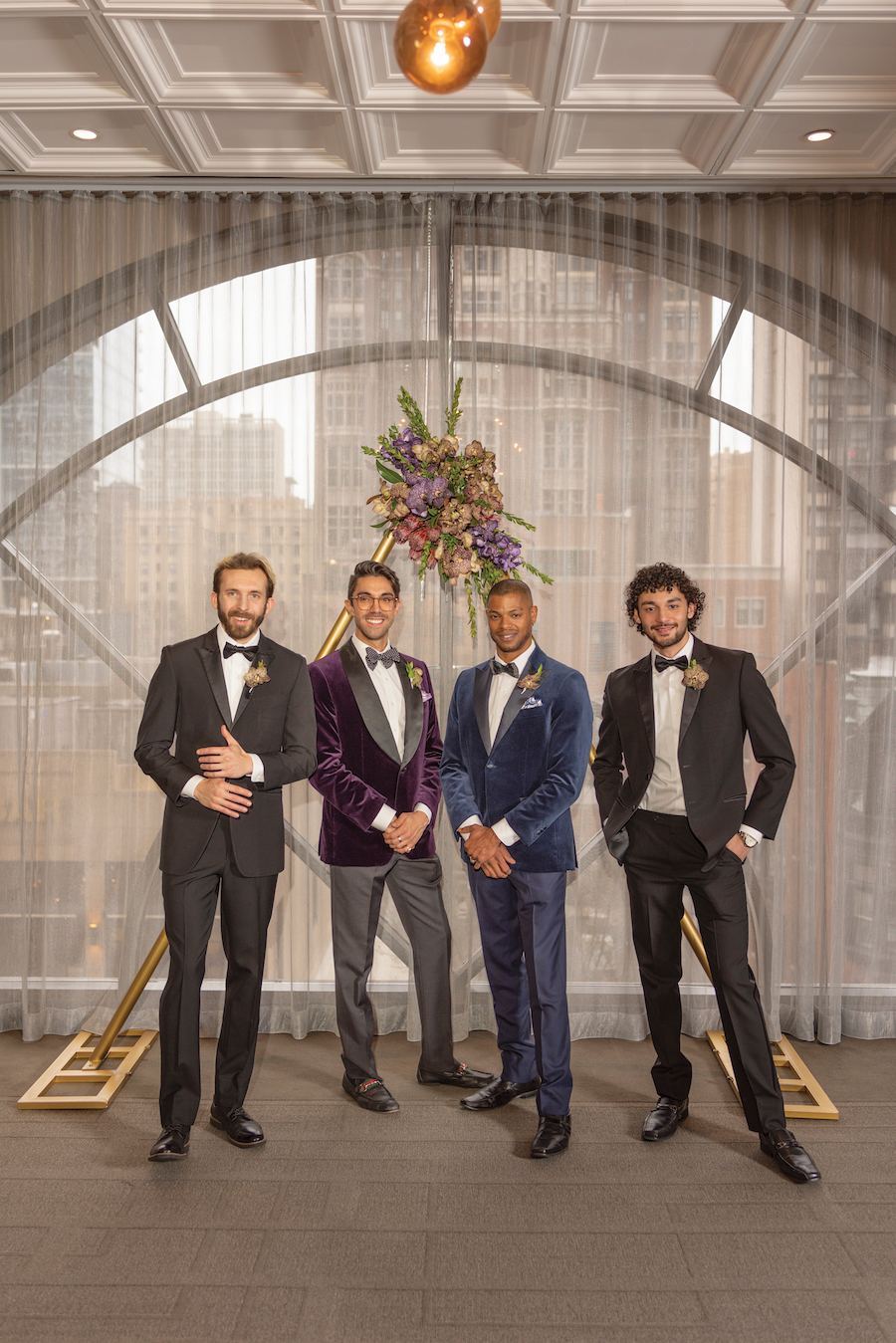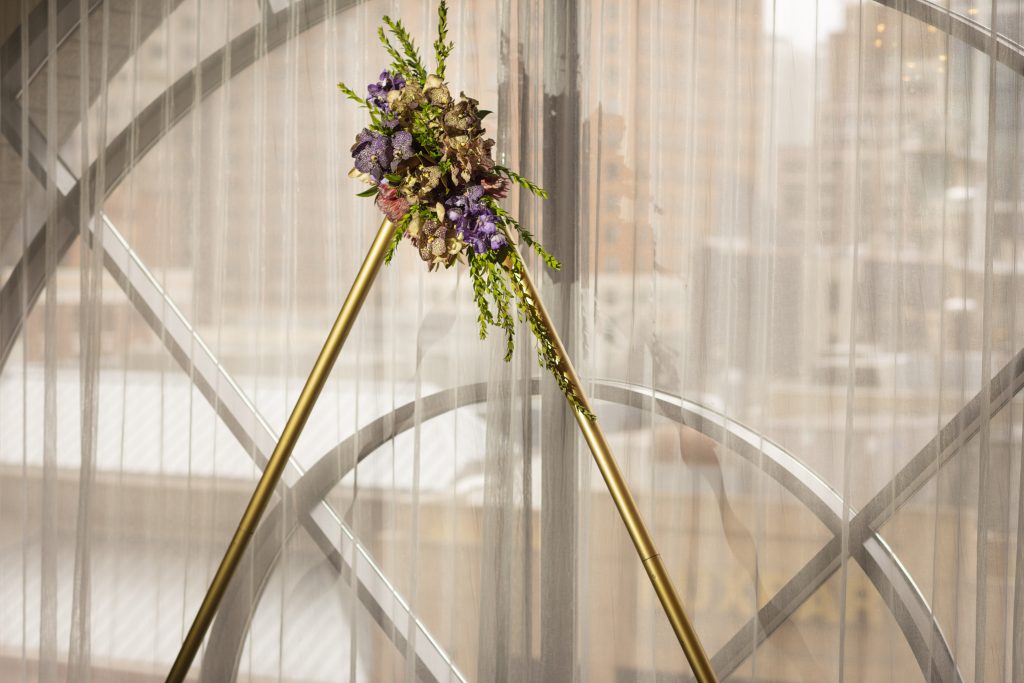 The moment we've all been waiting for, the ceremony. Speaking to the organic lines of the venue, Maison Du Prince crafted a non-traditional triangular wedding structure in front of the Thompson Hotel's Froines Room clock window. The natural light elegantly frames the gentlemen beneath a spray of vibrant orchids by Maison Du Prince. The grooms and groomsmen donned hand-crafted coordinating boutonnieres to tie the scene together.
After the Aisle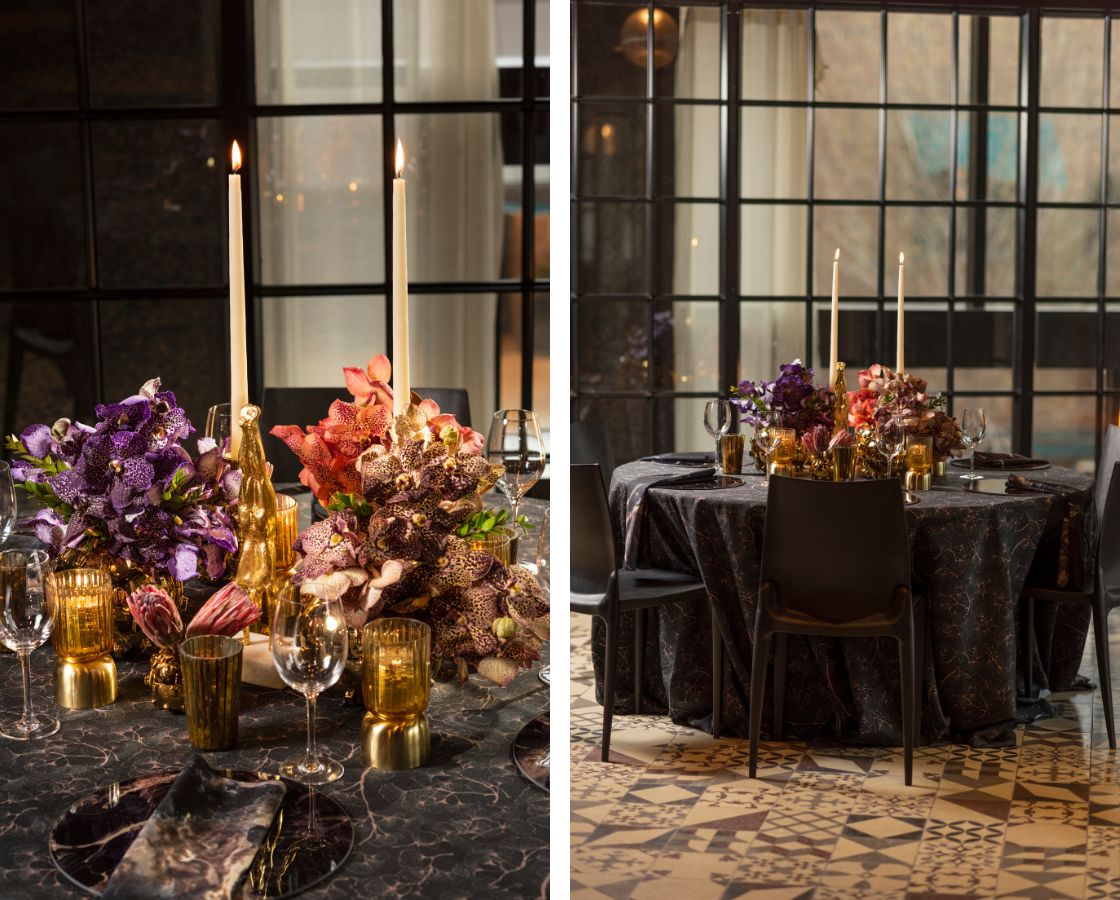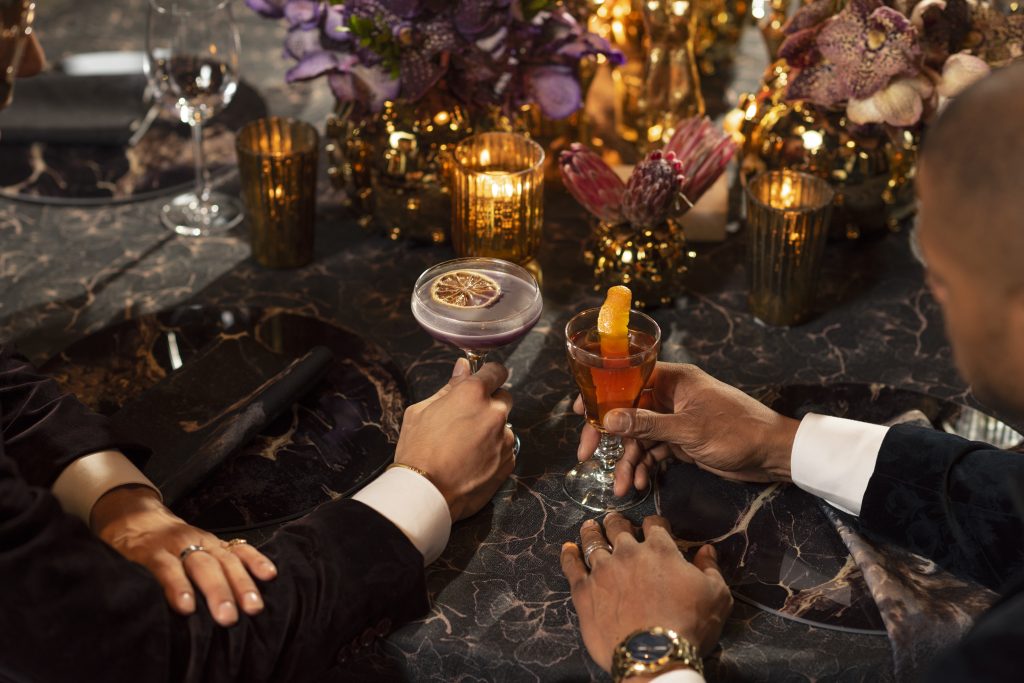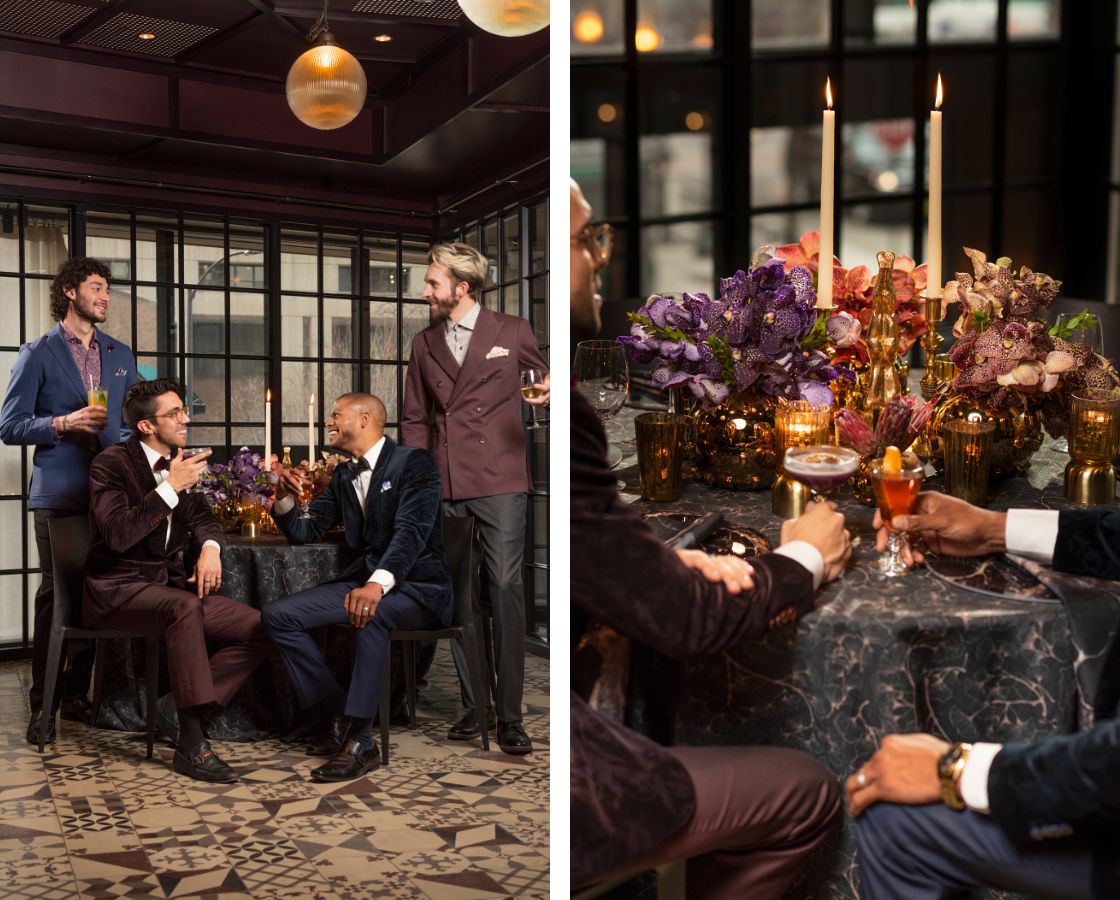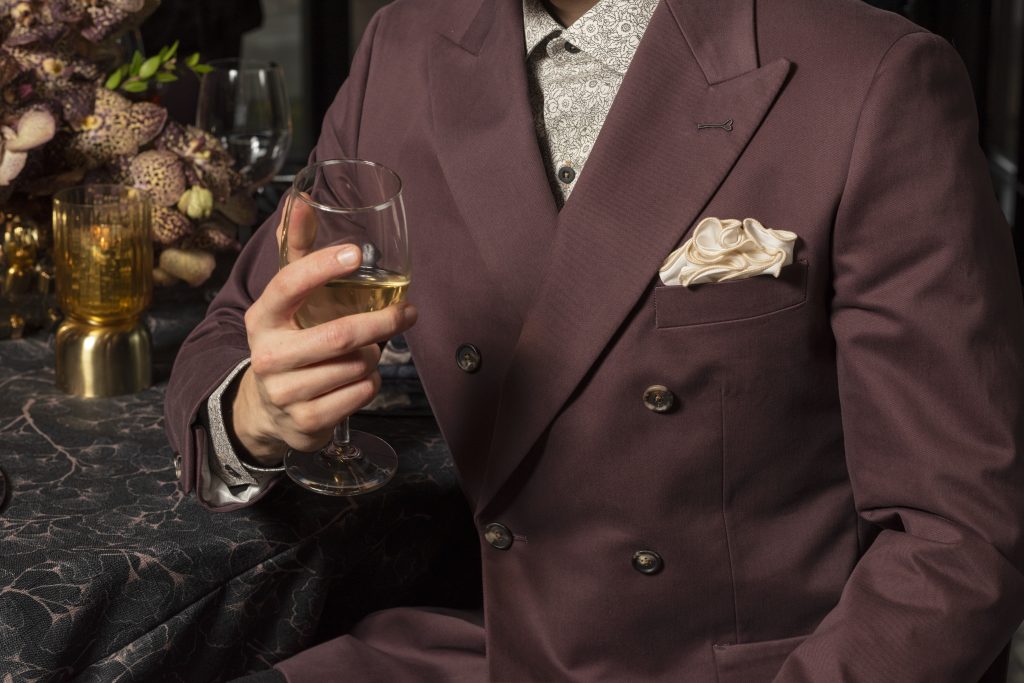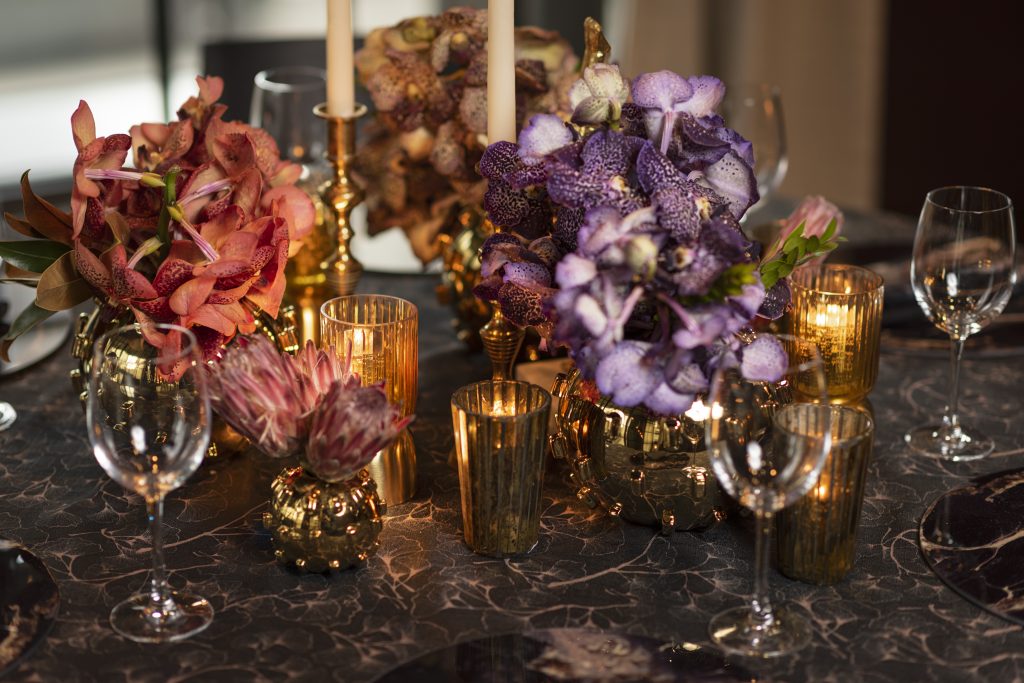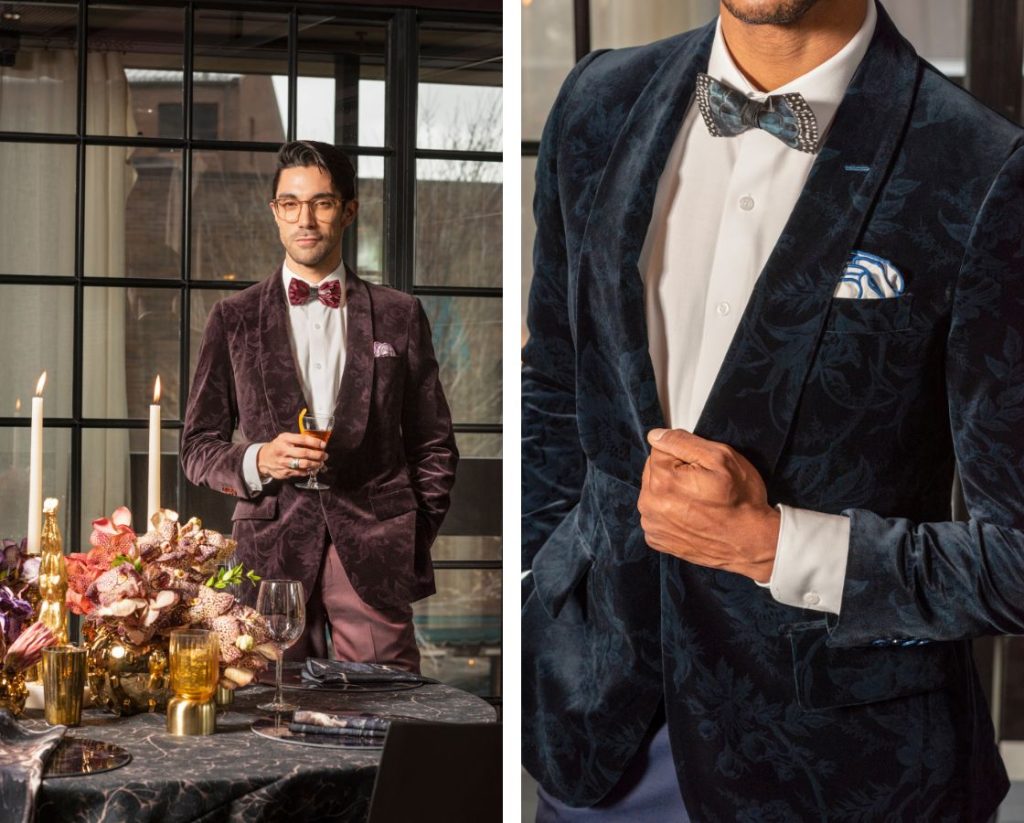 Eat, drink and be married — the vows have been said and we transition into the reception at The Thompson's Chelsea Private Dining Room. Overlooking Bellevue Street, the reception dinner table is handsome and whimsical. Jewel-toned orchids sing against black and gold-veined custom linens and chargers from Lola Valentina Designs. Cheeky touches like the golden diver sculpture help unite the personality of the grooms into the decor.
---
Vendors
LOCATION: The Thompson Hotel
PHOTOGRAPHY: PhotoRSH
STYLING: Maison Du Prince
LINENS: Lola Valentina Designs
GROOMING: WarPaint International Beauty Agency
GROOMS' FORMALWEAR: PROVENANCE by Diana Michelle; Formally Modern
ROBES: COSOSA
BRIEFS: Richard Dayhoff