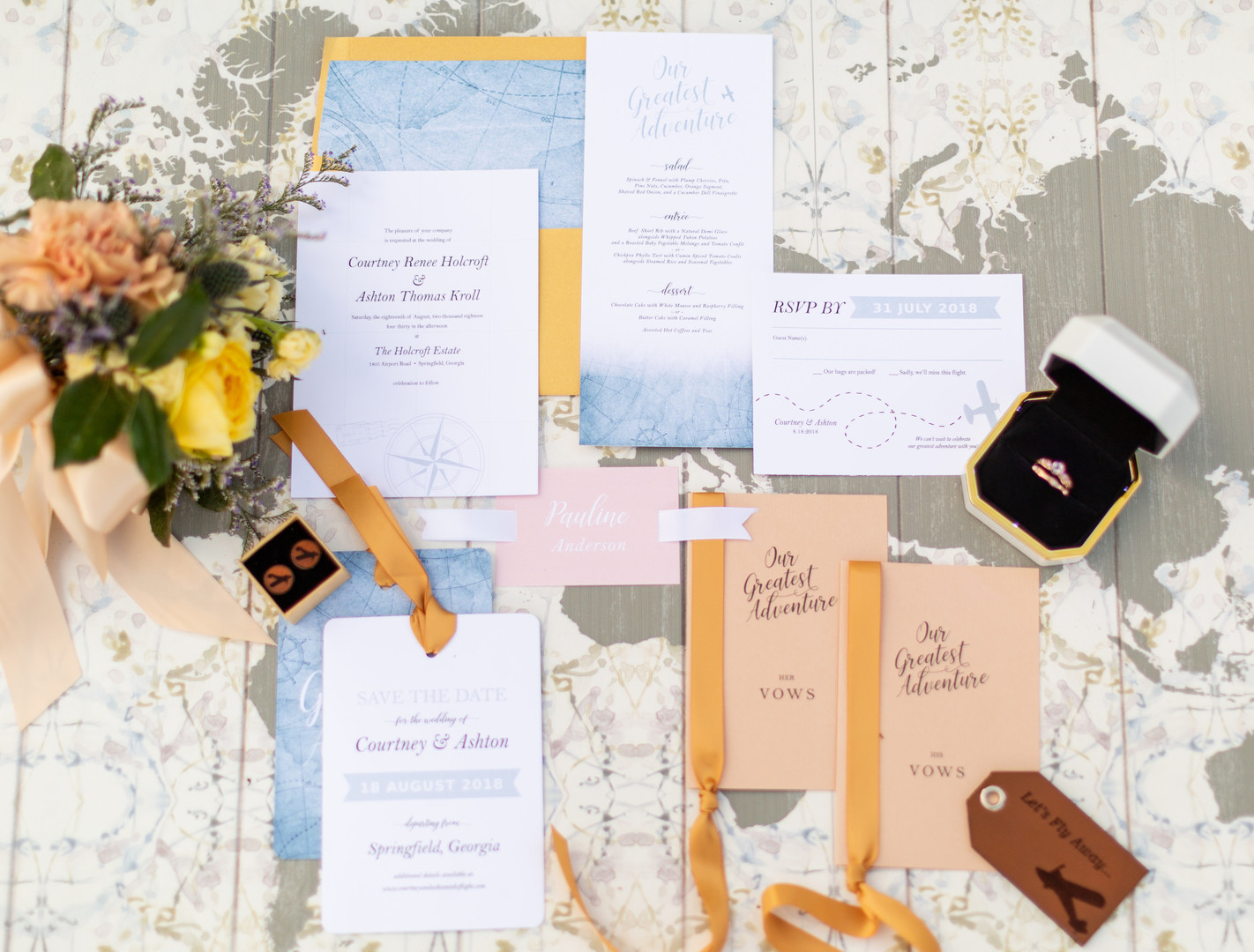 Yellow, Peach & Light Blue Vintage Travel Wedding Inspiration
Pretty pastels and vintage décor create a fun look for this outdoor travel-inspired wedding. Our favorite part? The yellow vintage plane that serves as a ceremony backdrop!
From the planner:
Our photographer, Torianna Brooke, put together a wonderful inspiration board full of pastel, 40s inspired attire. In addition Brooke had found a wonderful 1940s J3 Piper Cub airplane. That is where I drew most of my inspiration from as my husband (Travis, the muscles of Magnolia Affairs) has spent his entire life around airplanes. He has even previously flown a J3 Cub (Yes, my hubby has his pilots license!). He has also volunteered at Owls Head Transportation Museum in Maine working on antique airplanes. So, to say that it was fate that Brooke found us is an understatement!
When he described the plane as the "working man's" plane I knew I wanted to the theme to be "rustic vintage." This includes wonderful antique china, soft patterned linens and a tea length wedding dress. Antique styled furniture that coordinated with the tables was the perfect accent for the group shots. Lounge furniture is a trend that I will always be in love with to create a cozy and more intimate setting at any size event!
---
Vendors
Venue: Swaids Field – Springfield, GA
Planning/Design: Magnolia Affairs
Photography: Torianna Brooke Photography
Floral: Jardinière Events
Stationery: Interprintations
Cake: The Topiary
Linens: BBJ Linen
Rentals: EventWorks
Beauty: The Blushing Belle
Bridal Gown: Modern Trousseau Savannah
Accessories: Adele Amelia, Kristen Baird Jewelry, Arrowhead Leatherwork
Models: Ethen Garard, Atausch Nevington, Katelyn Woman, Hannah Lee Yoder
Vintage Plane: The Harrelson's Piper Cub
---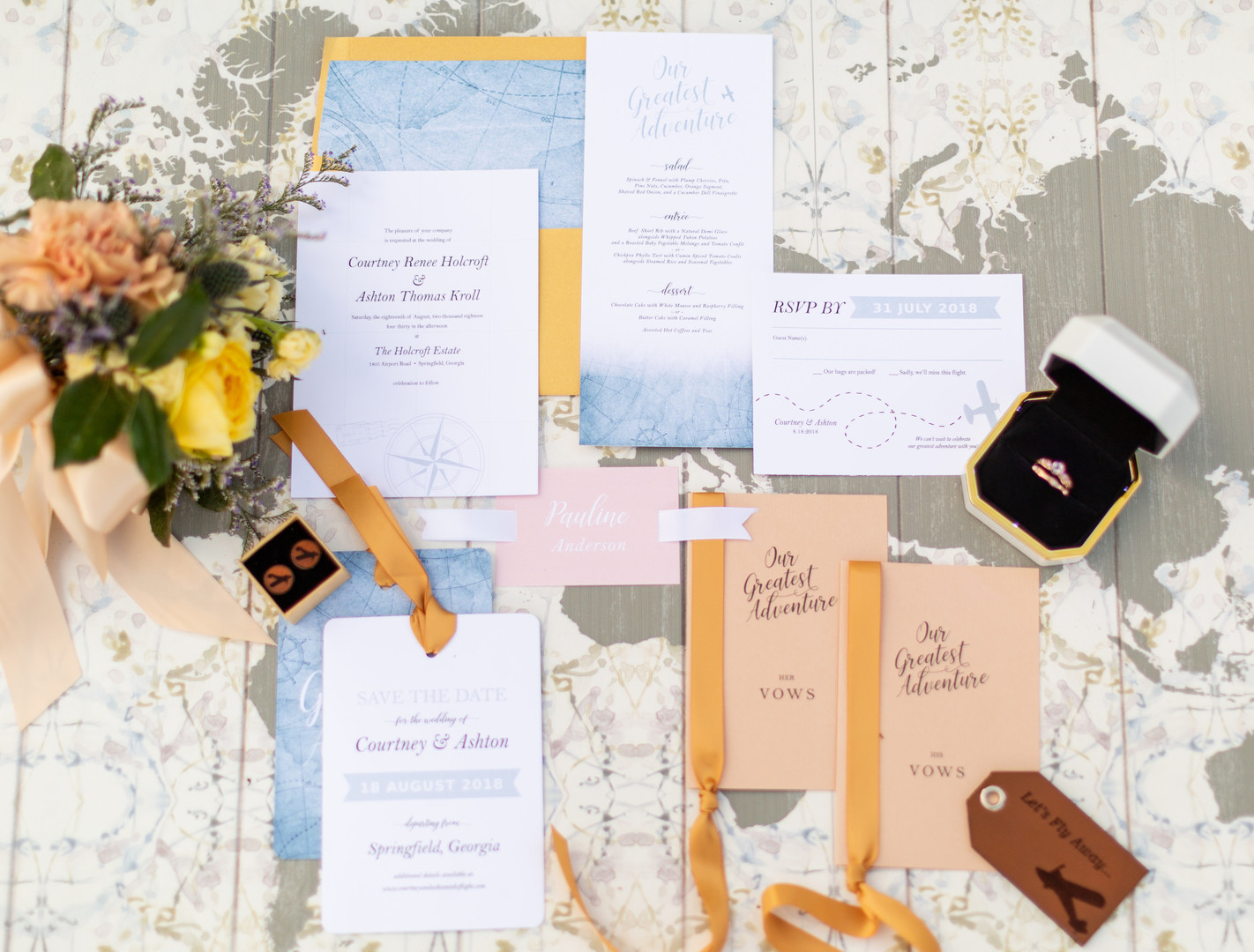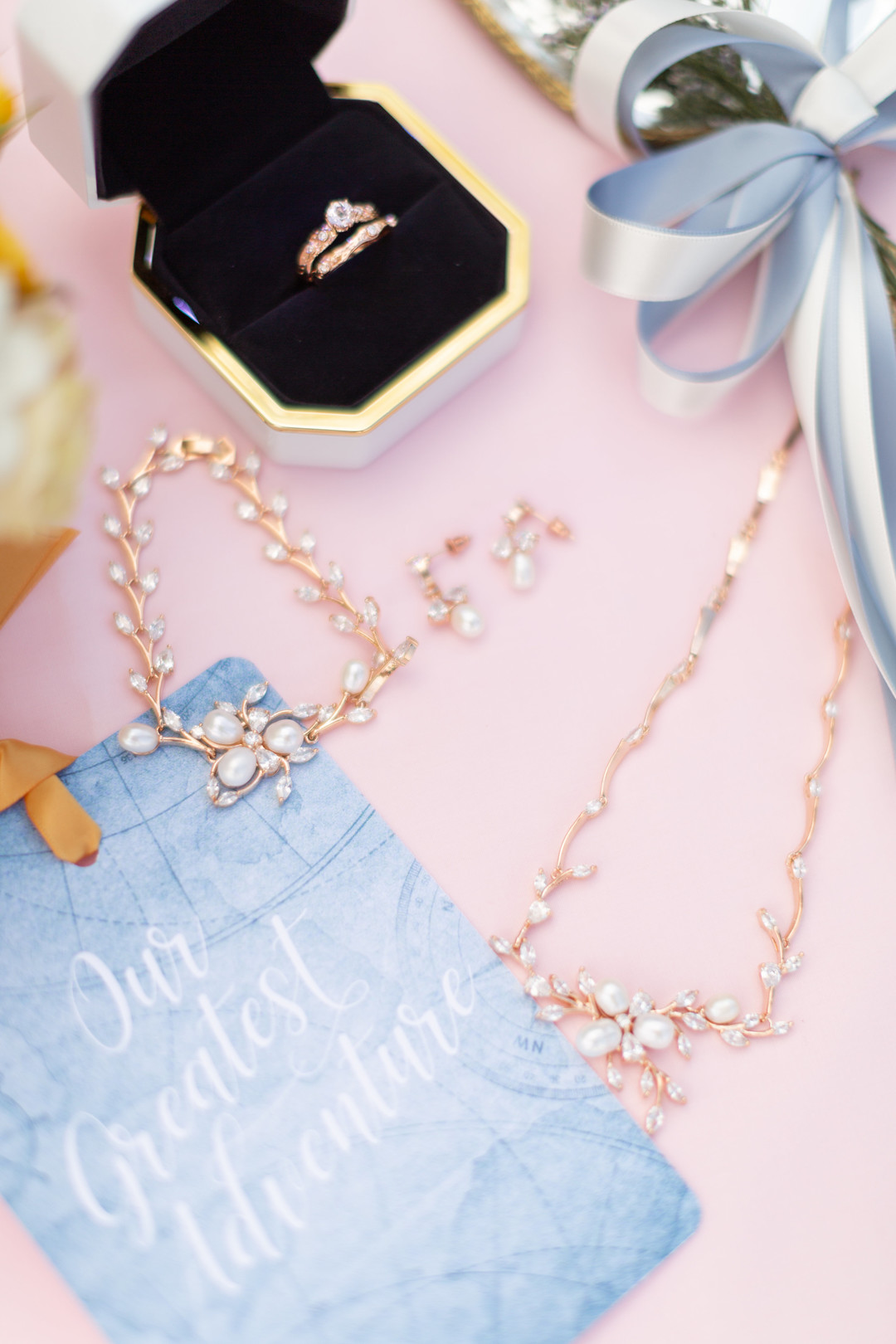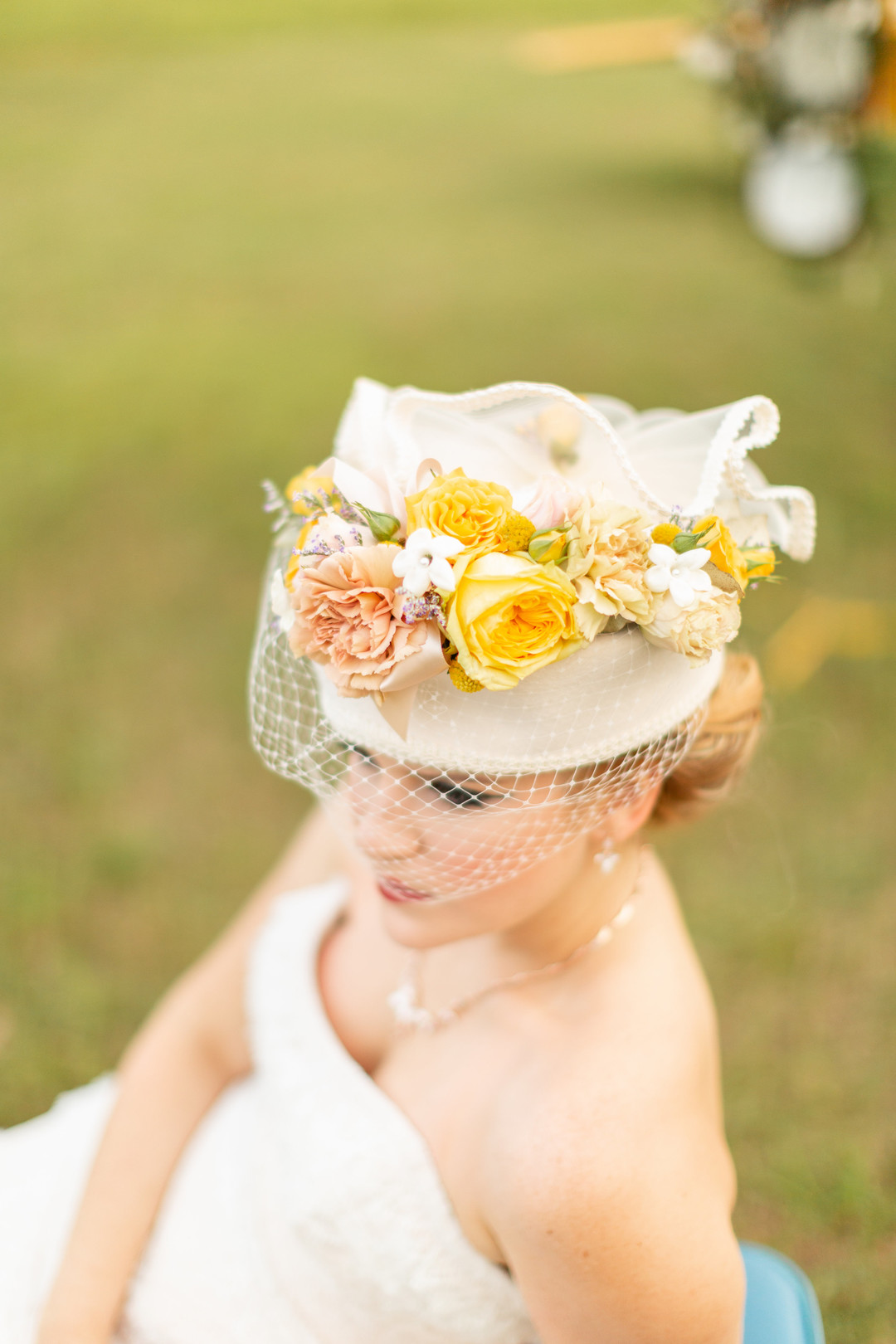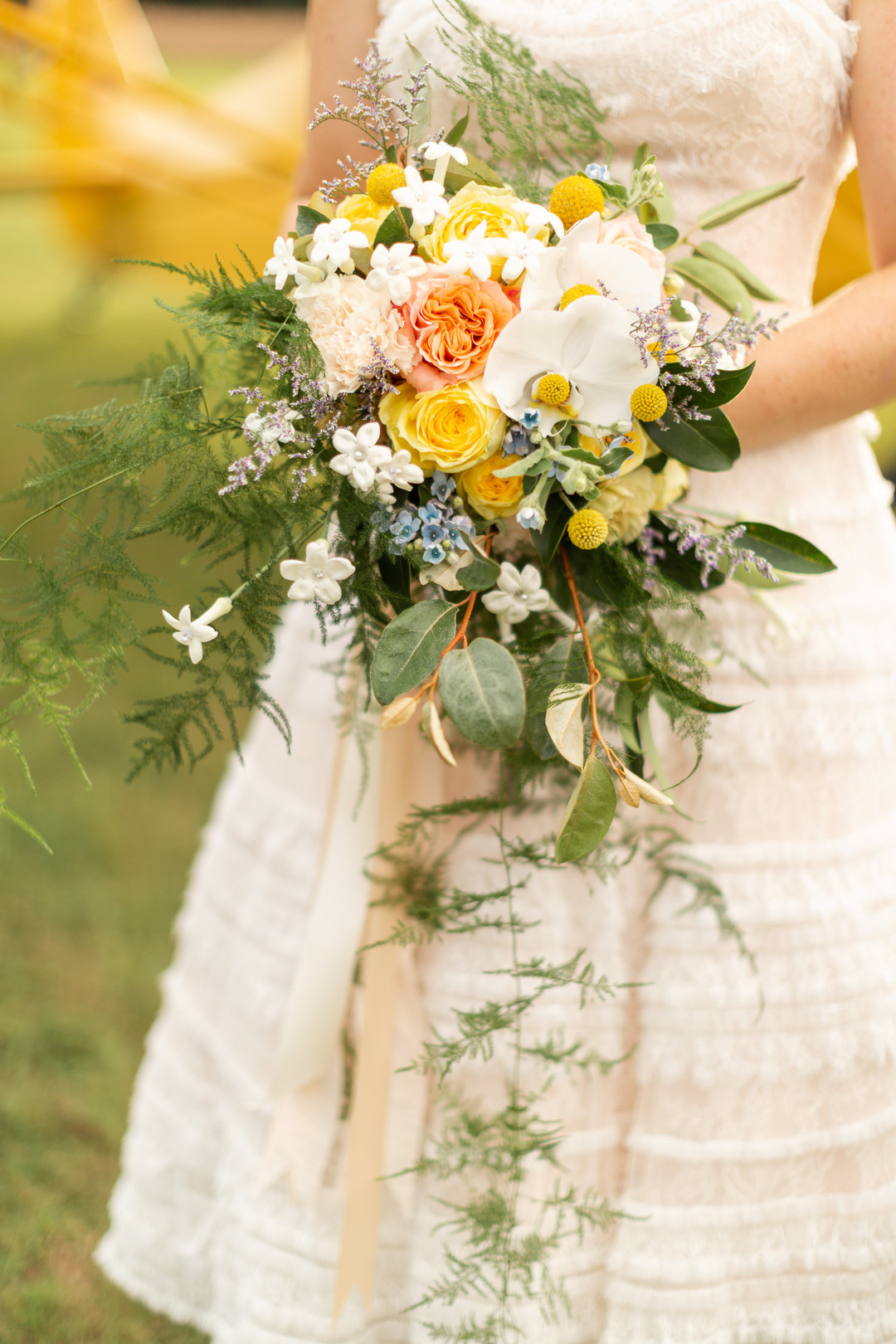 "If you take a look at wedding photographs from [the 1940s], you'll see cascading bouquets full of ferns and other greenery, as well as ribbon streamers and bows, reminiscent of the oversized, grandiose bouquets of the 1920s. You can distinctly see how the Great Depression and World War II impacted floral design, with 1940s weddings ushering in a more modest design aesthetic." -Dakotah of Jardinière Events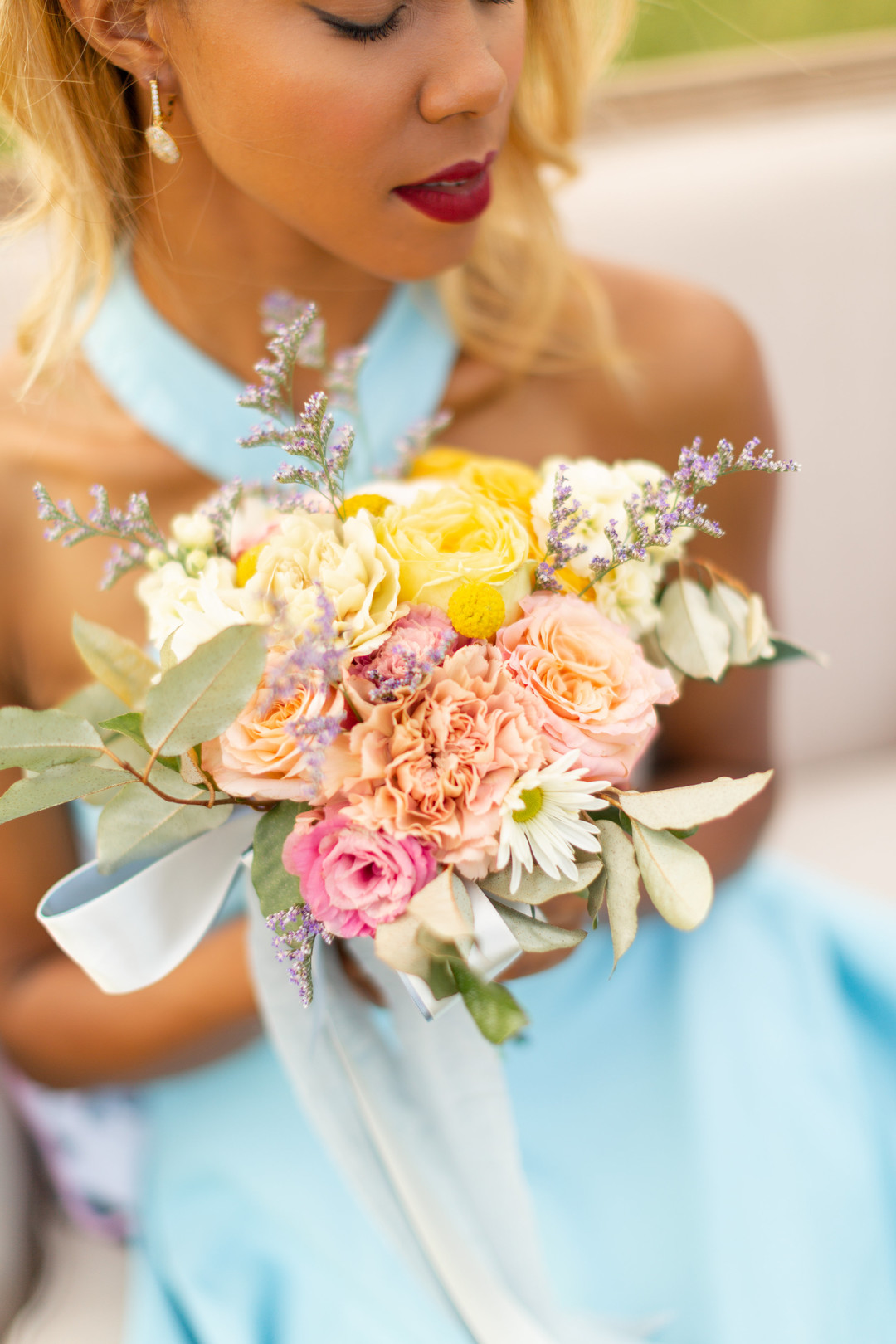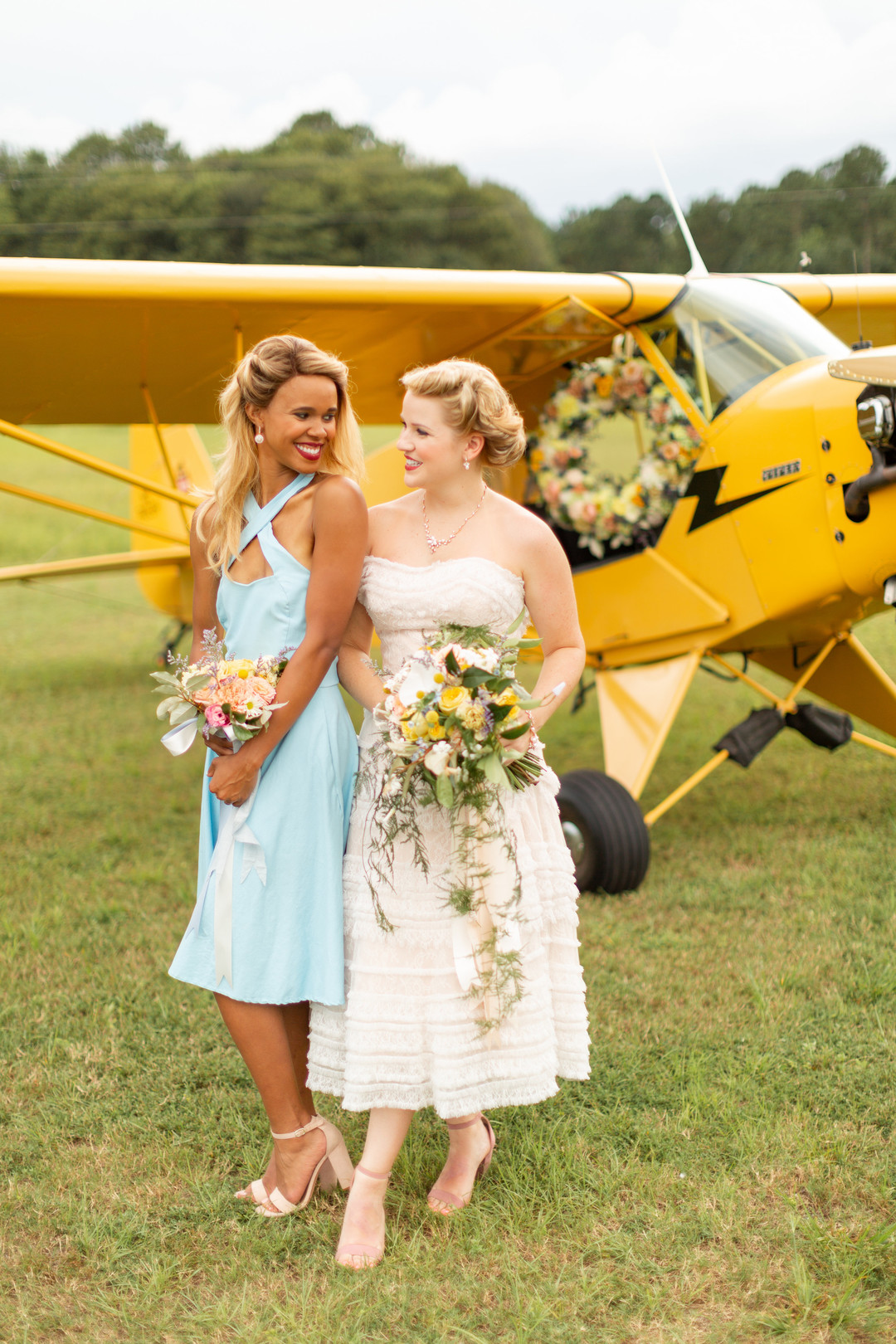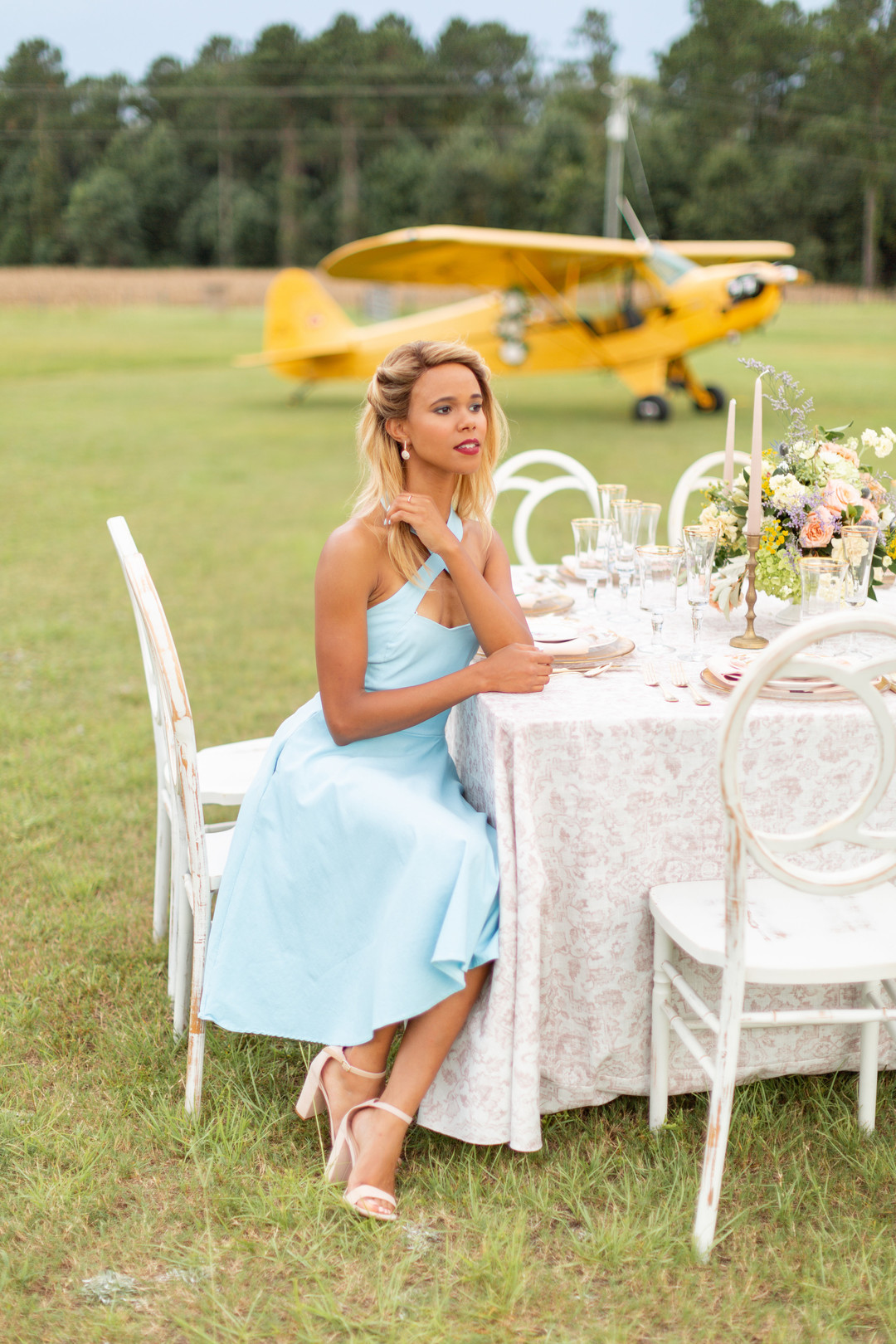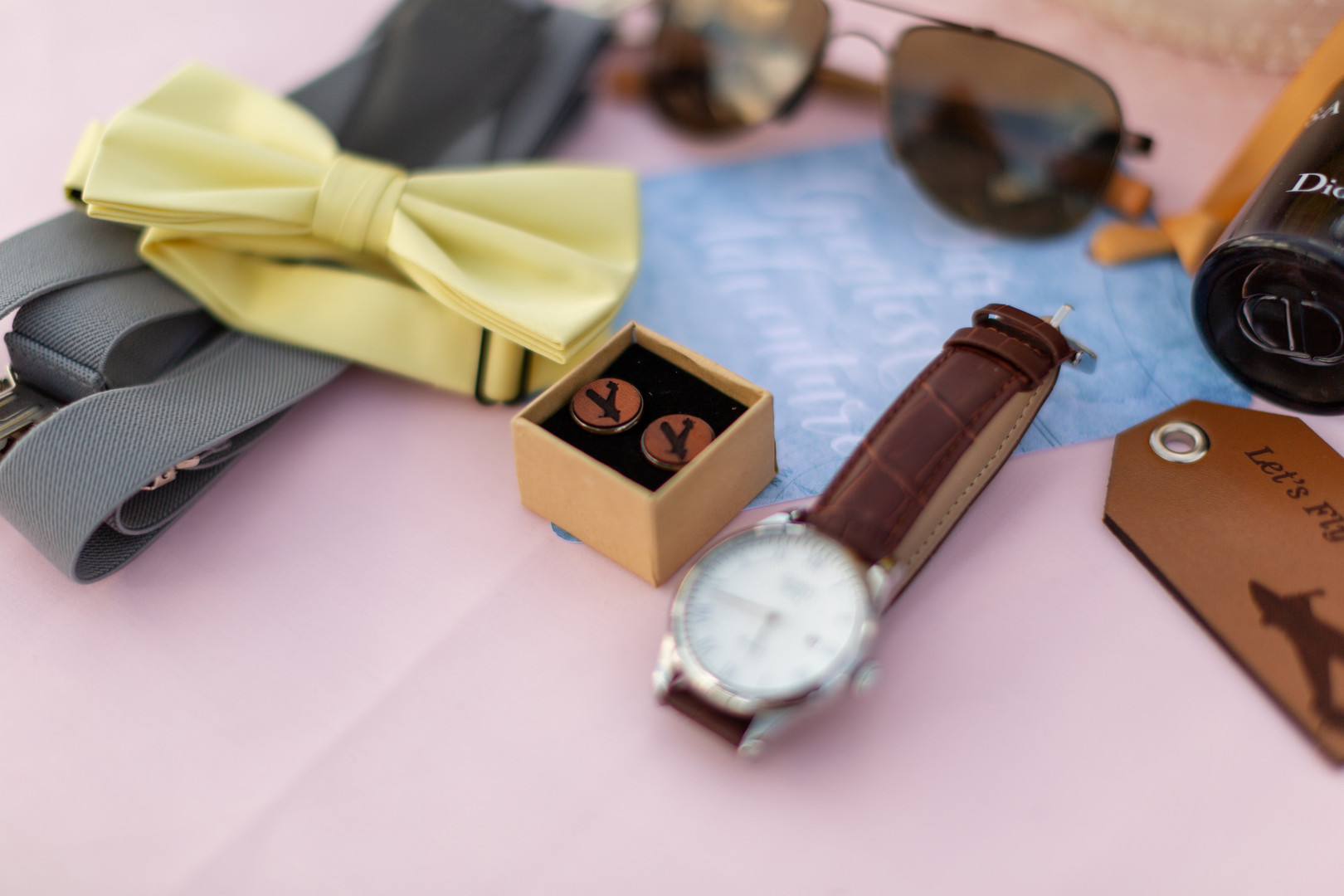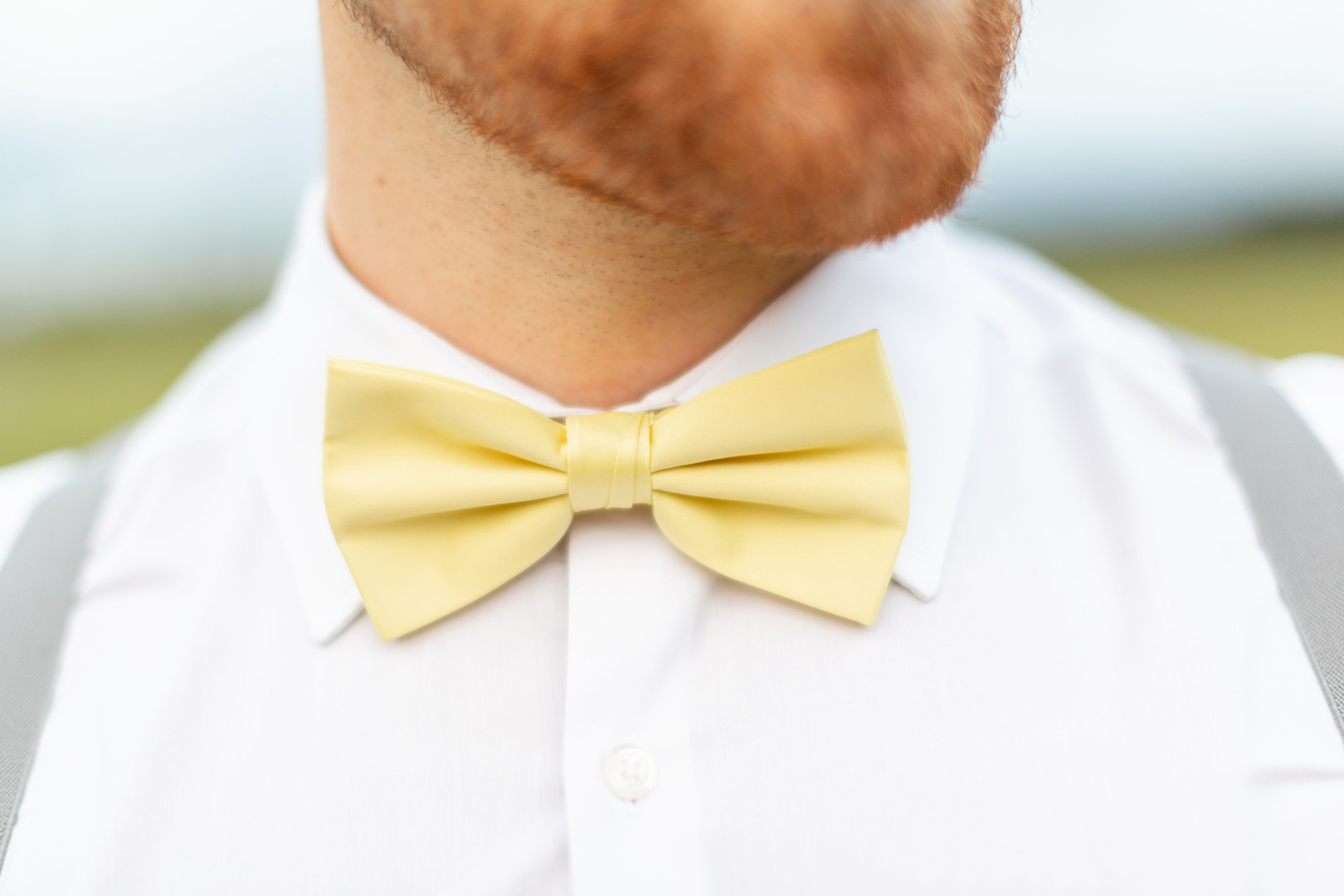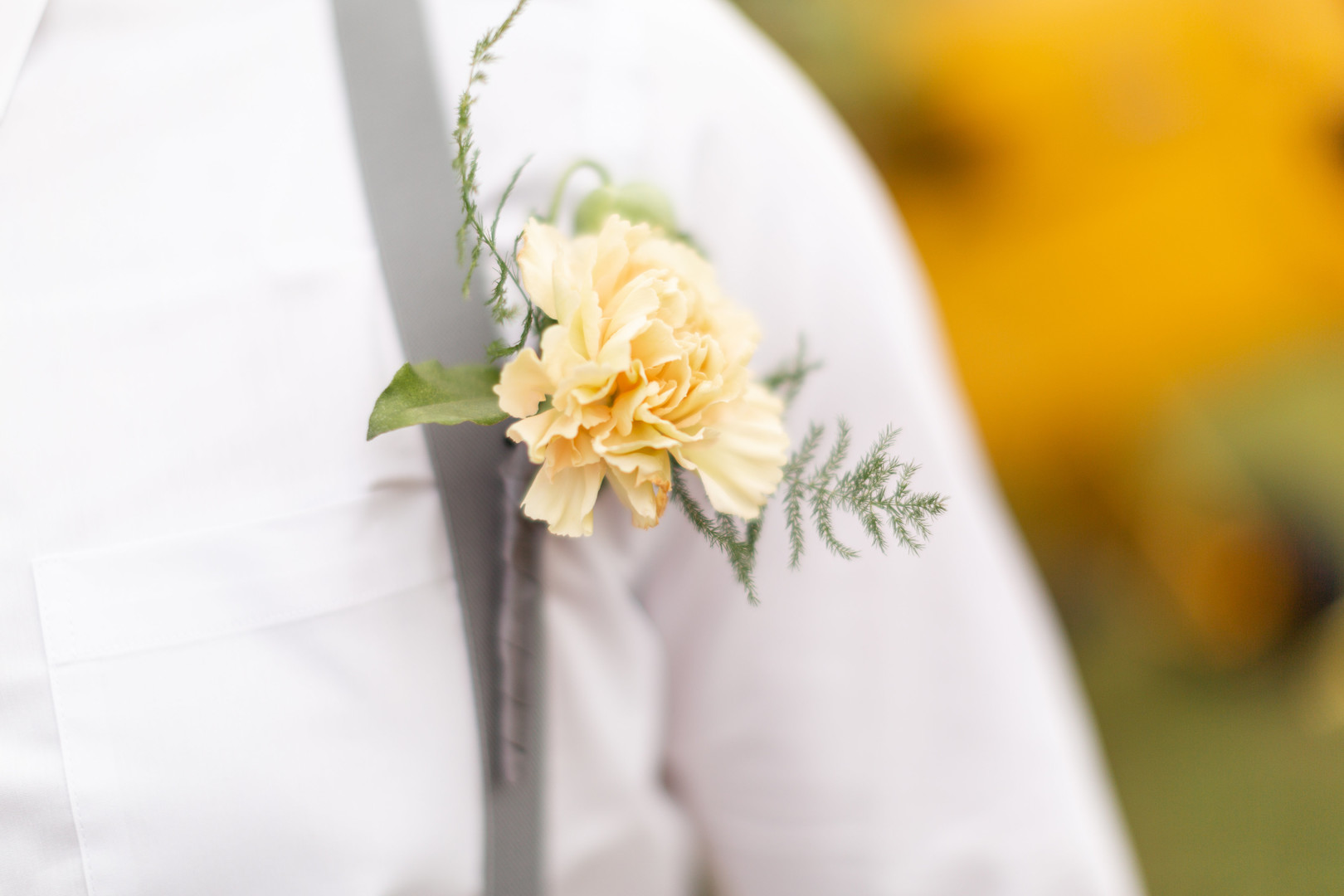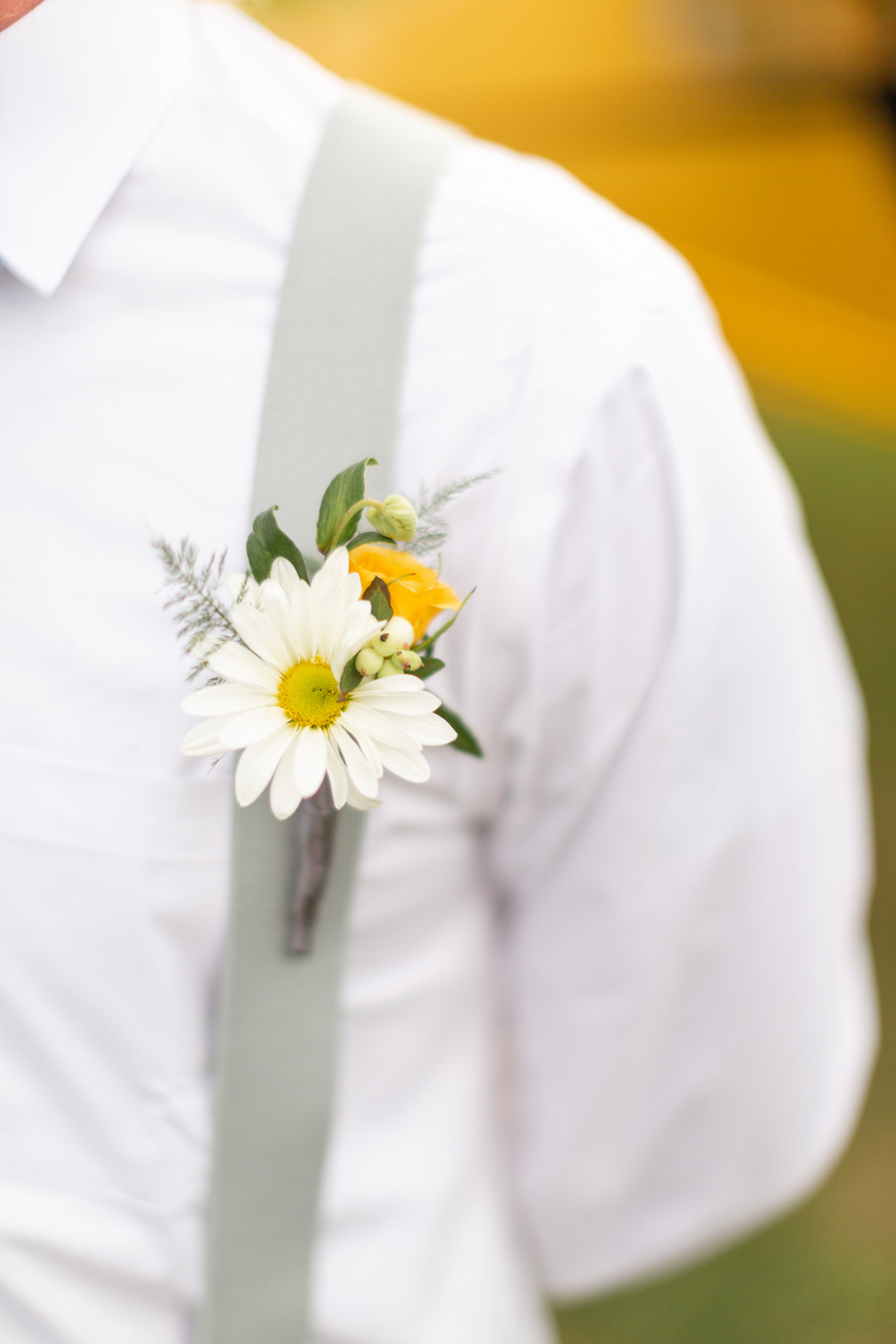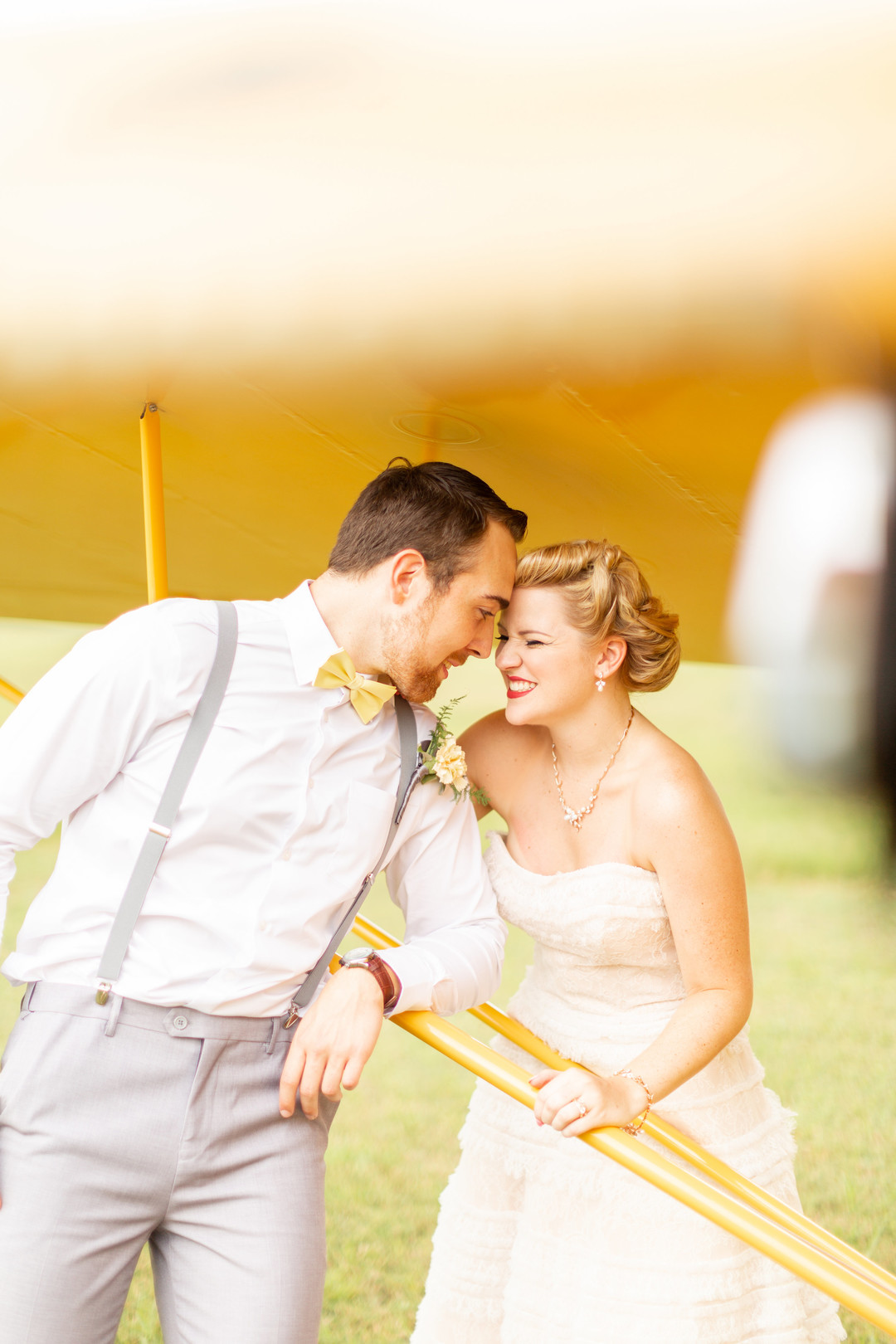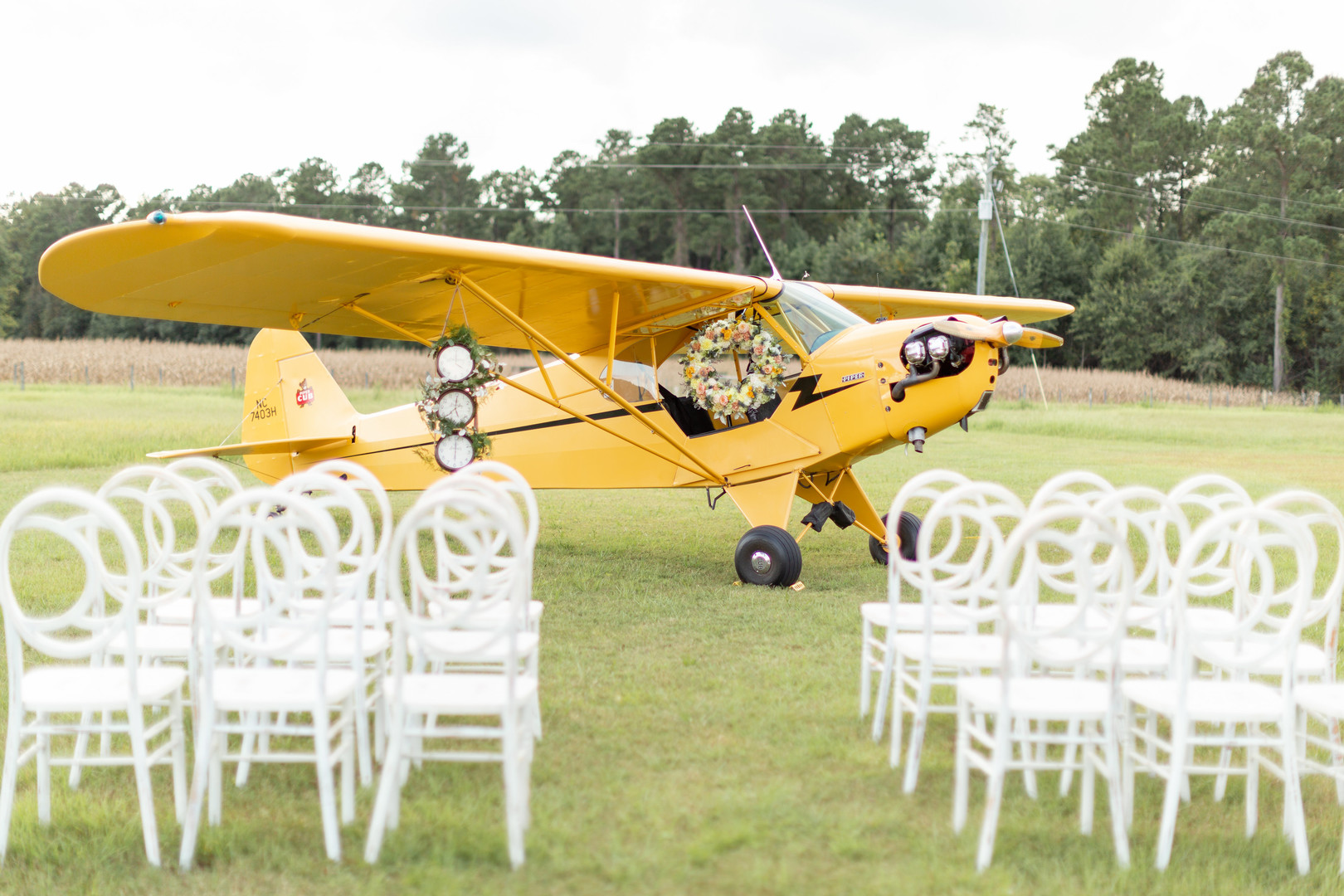 "The center of this elopement is one of my best friend's grandfather's yellow 1940's Piper Cub plane. There are several pilots in the Harrelson family and they have a history of long marriages. What a combined inspiration for a beautiful elopement!" -Torianna of Torianna Brooke Photography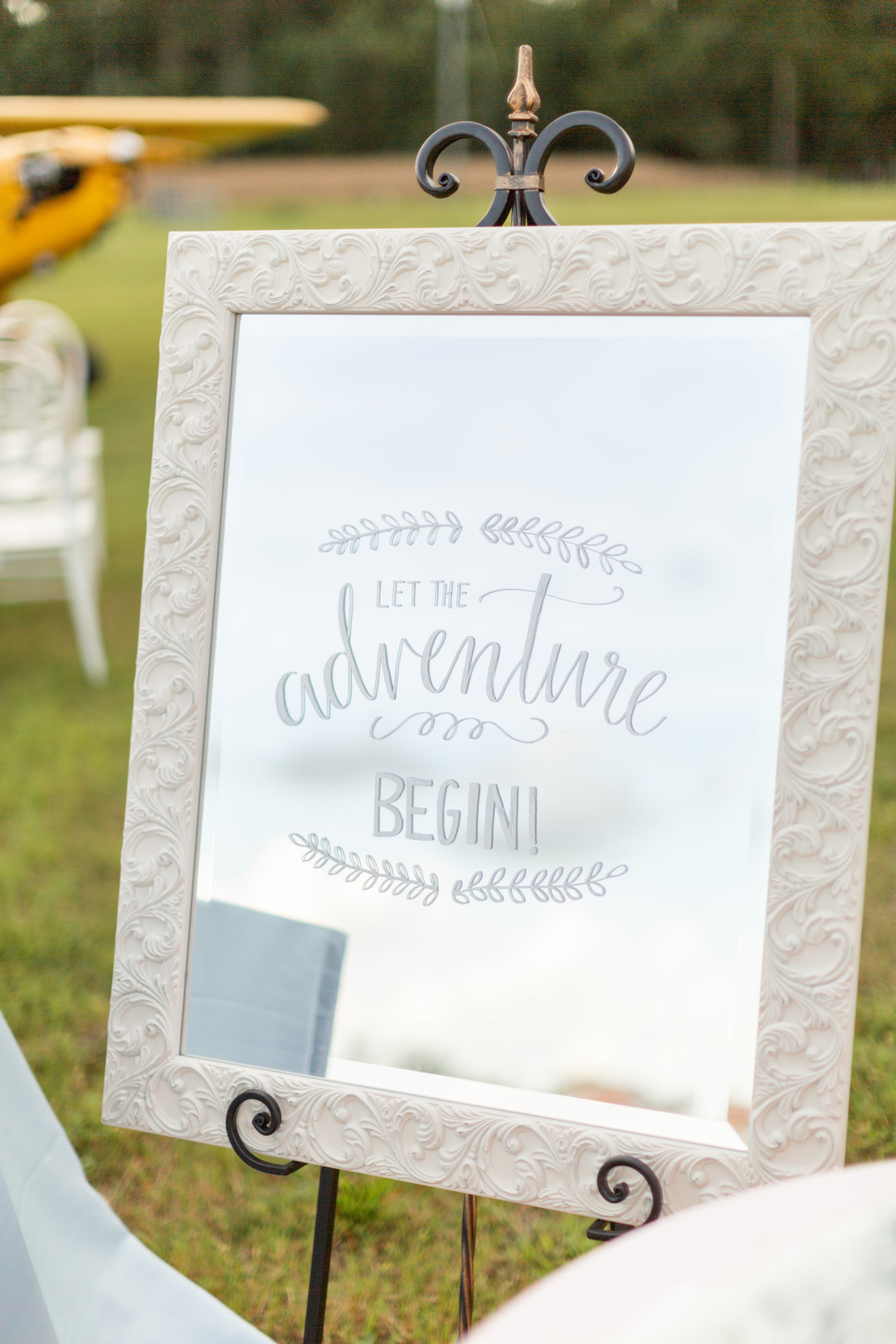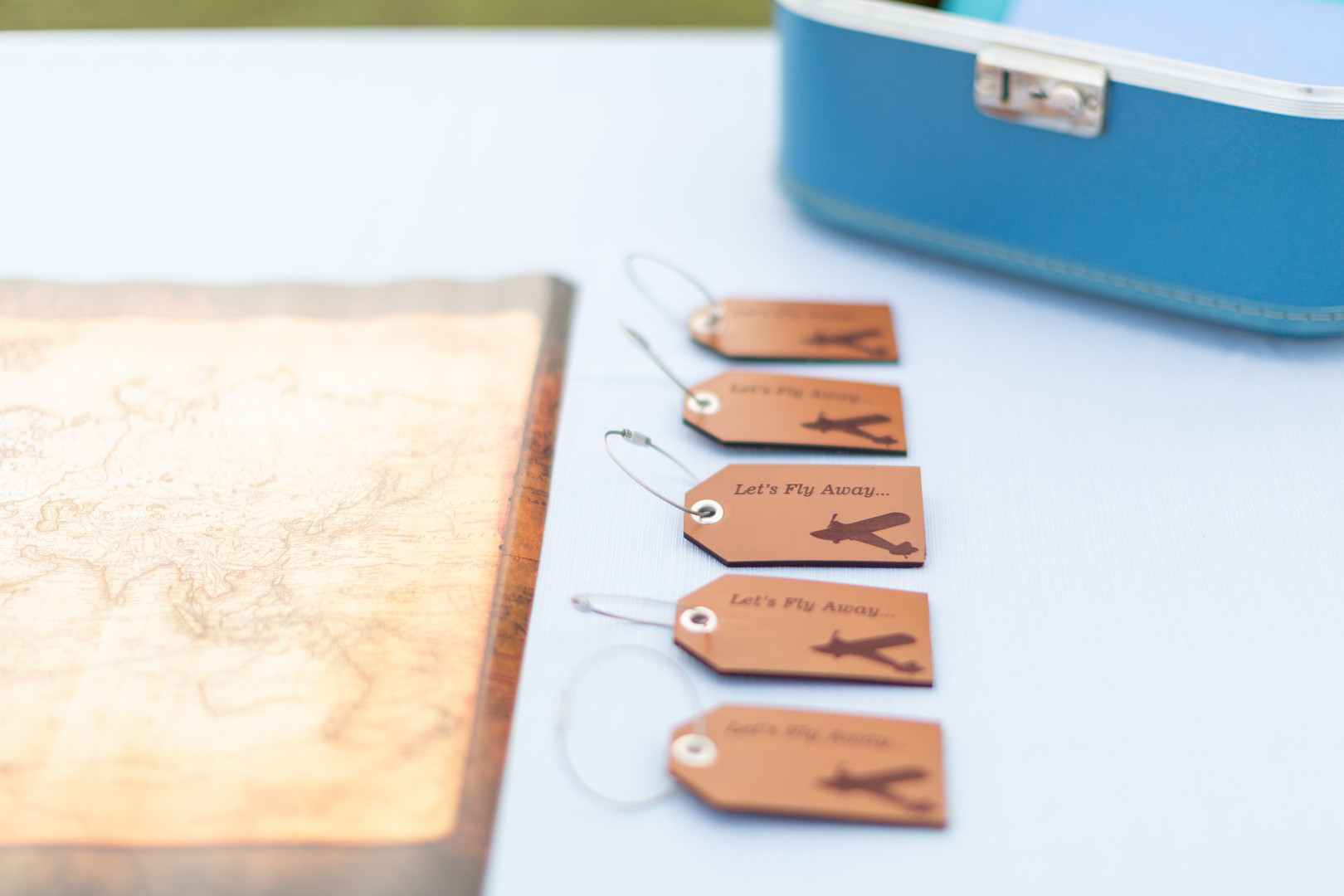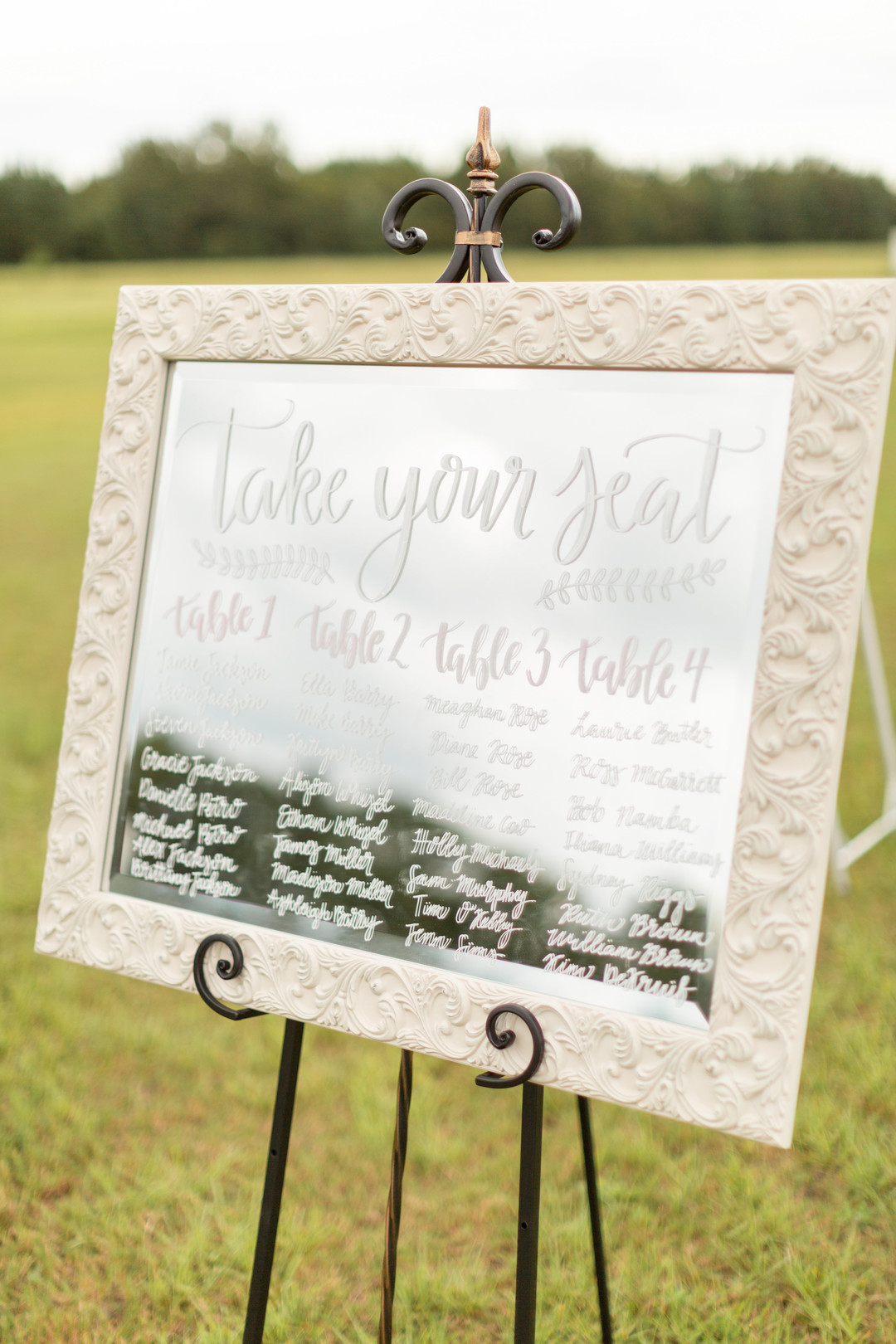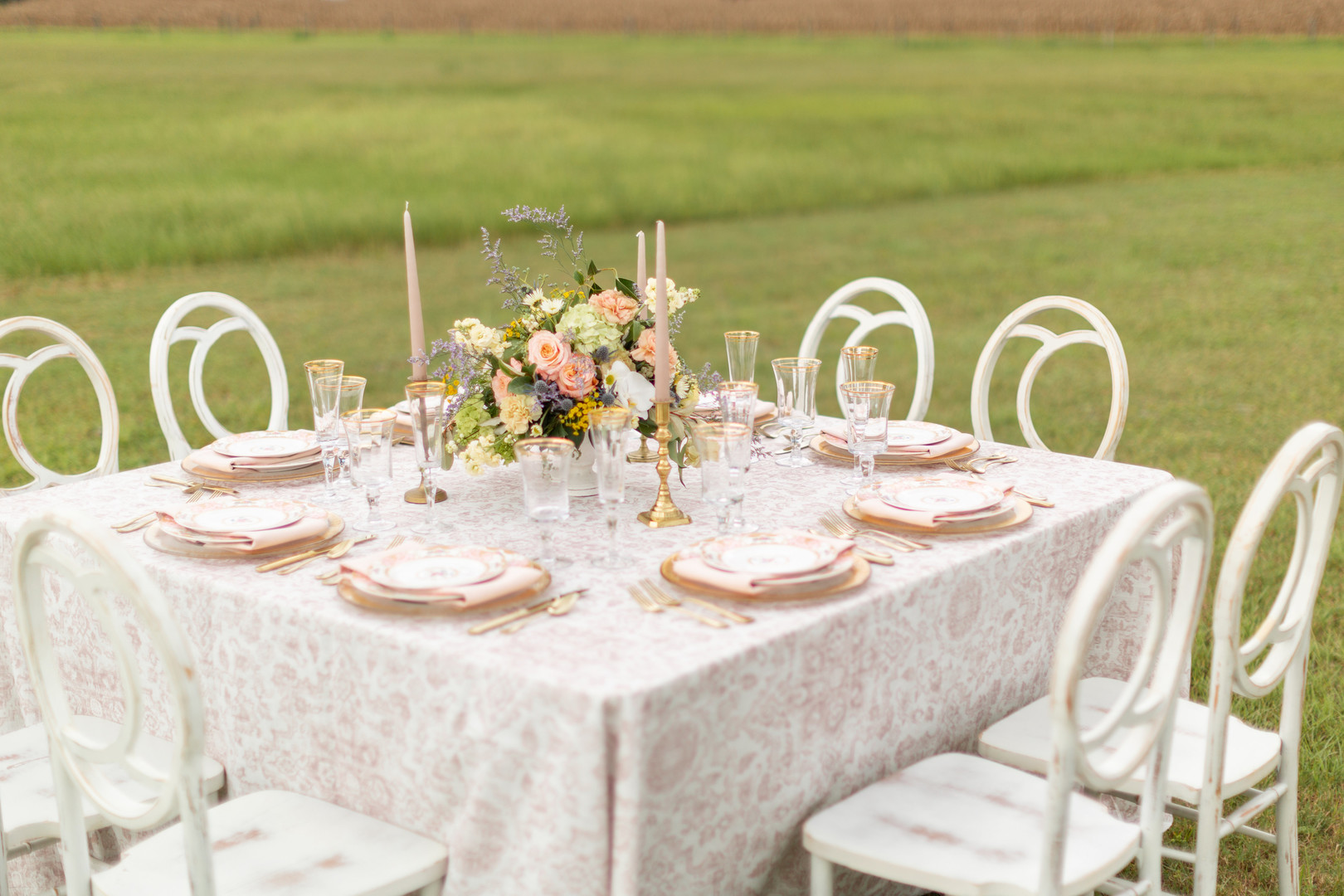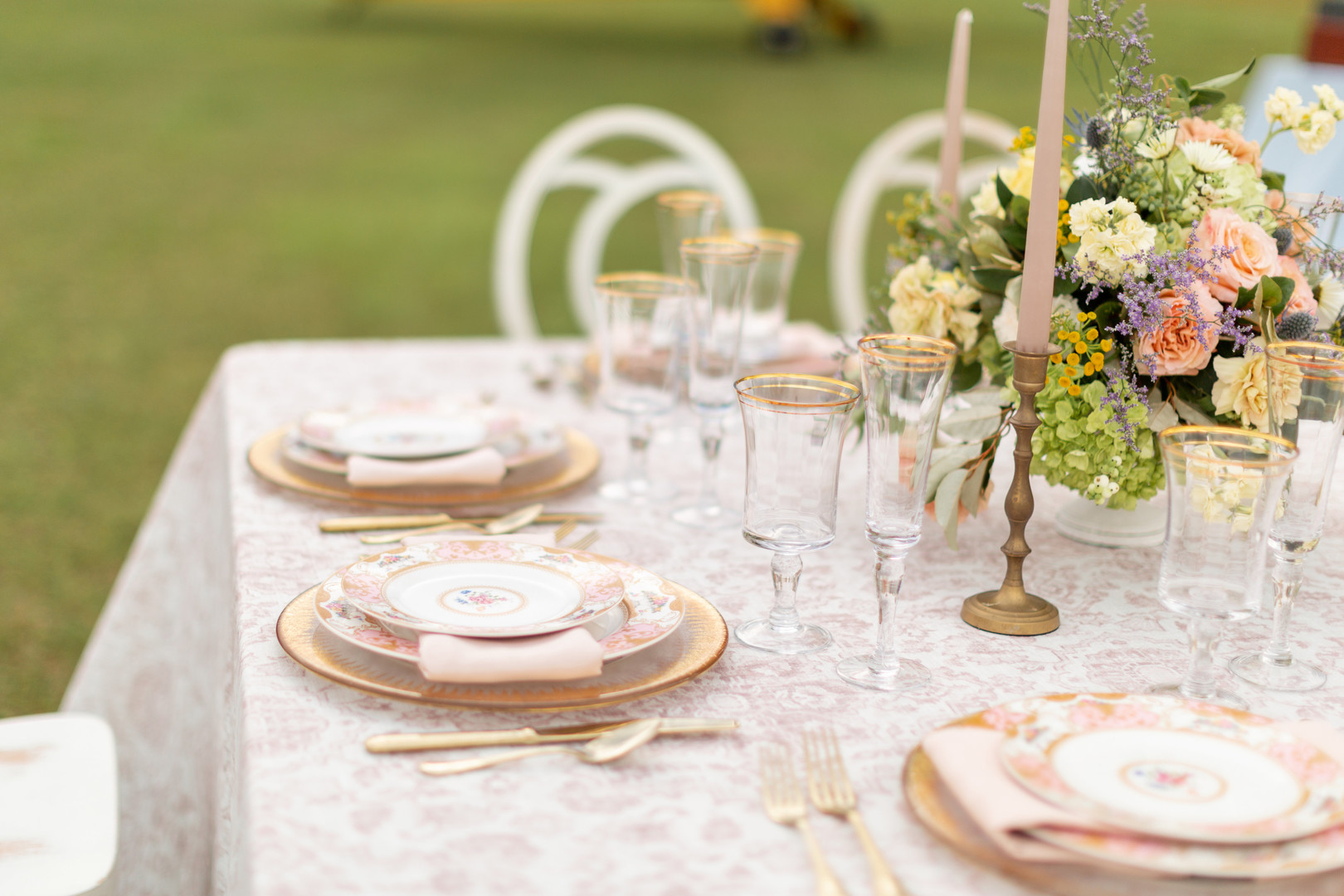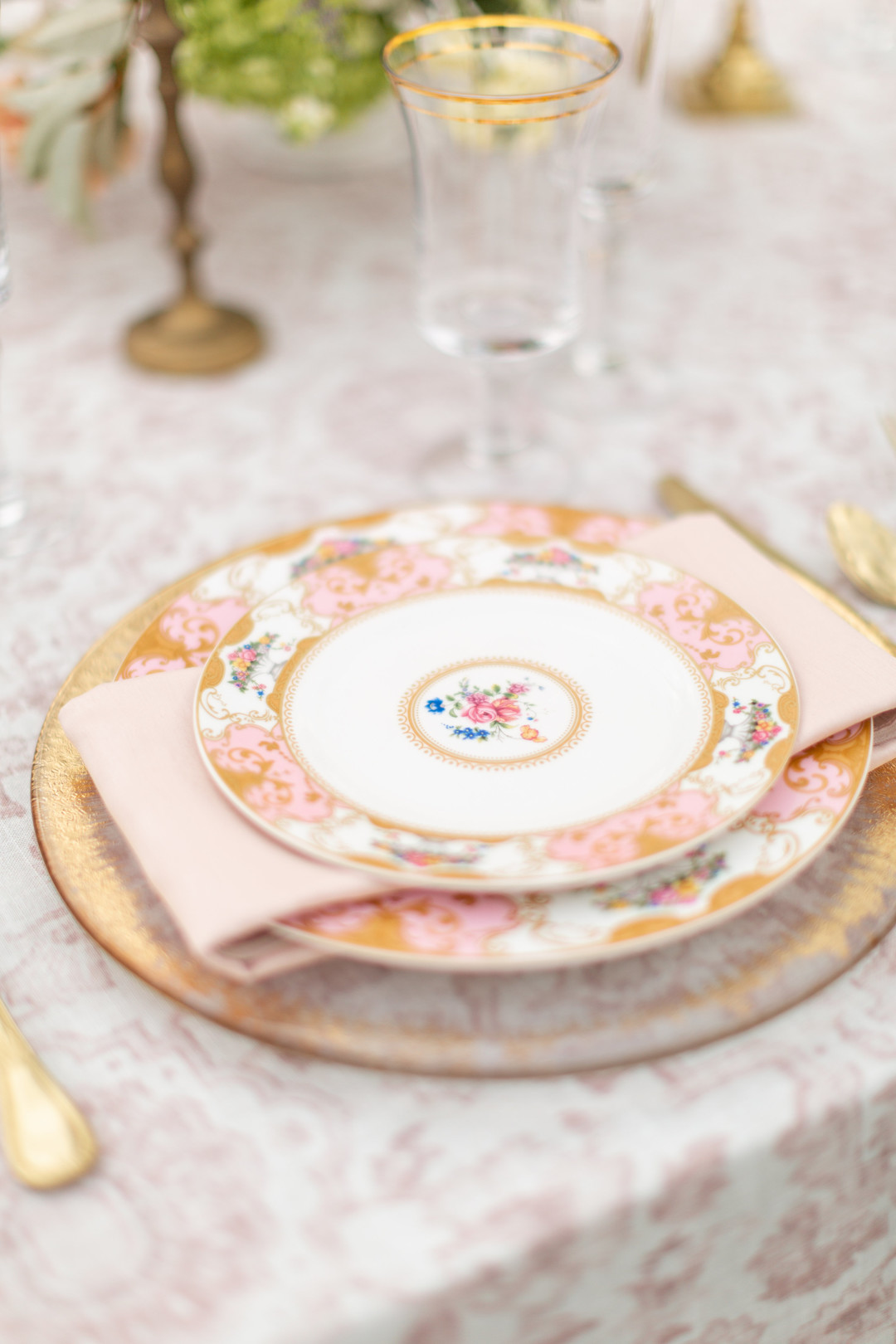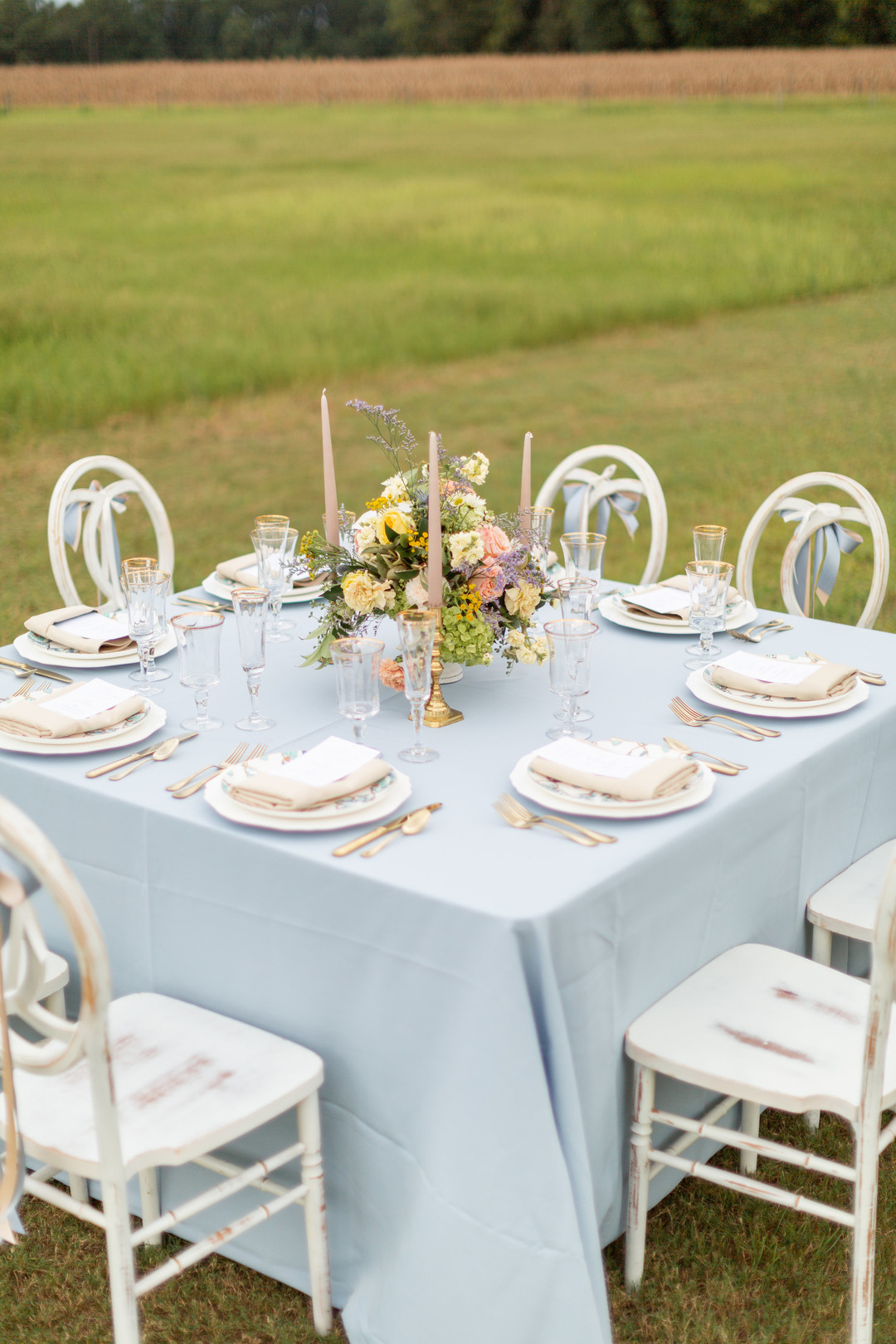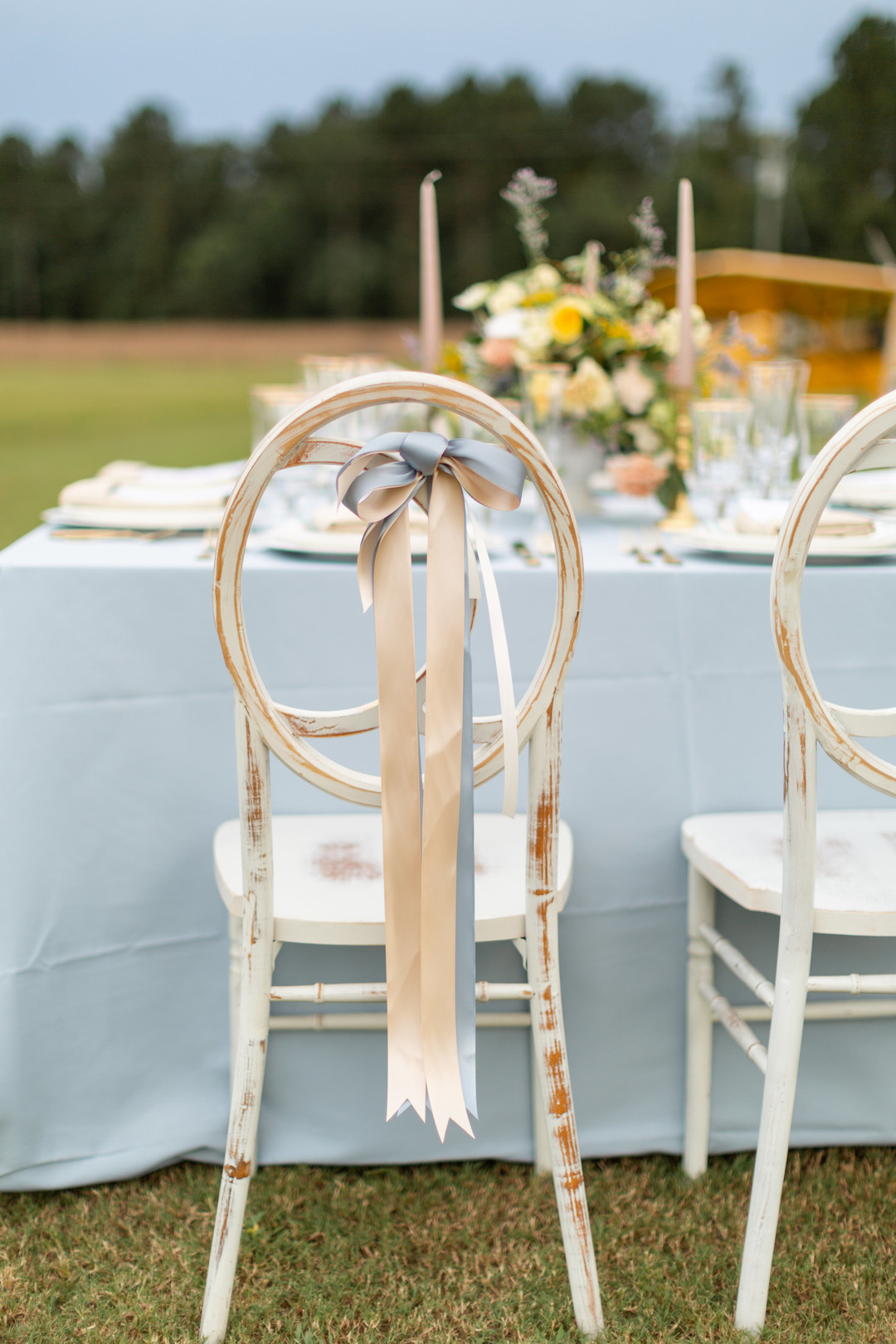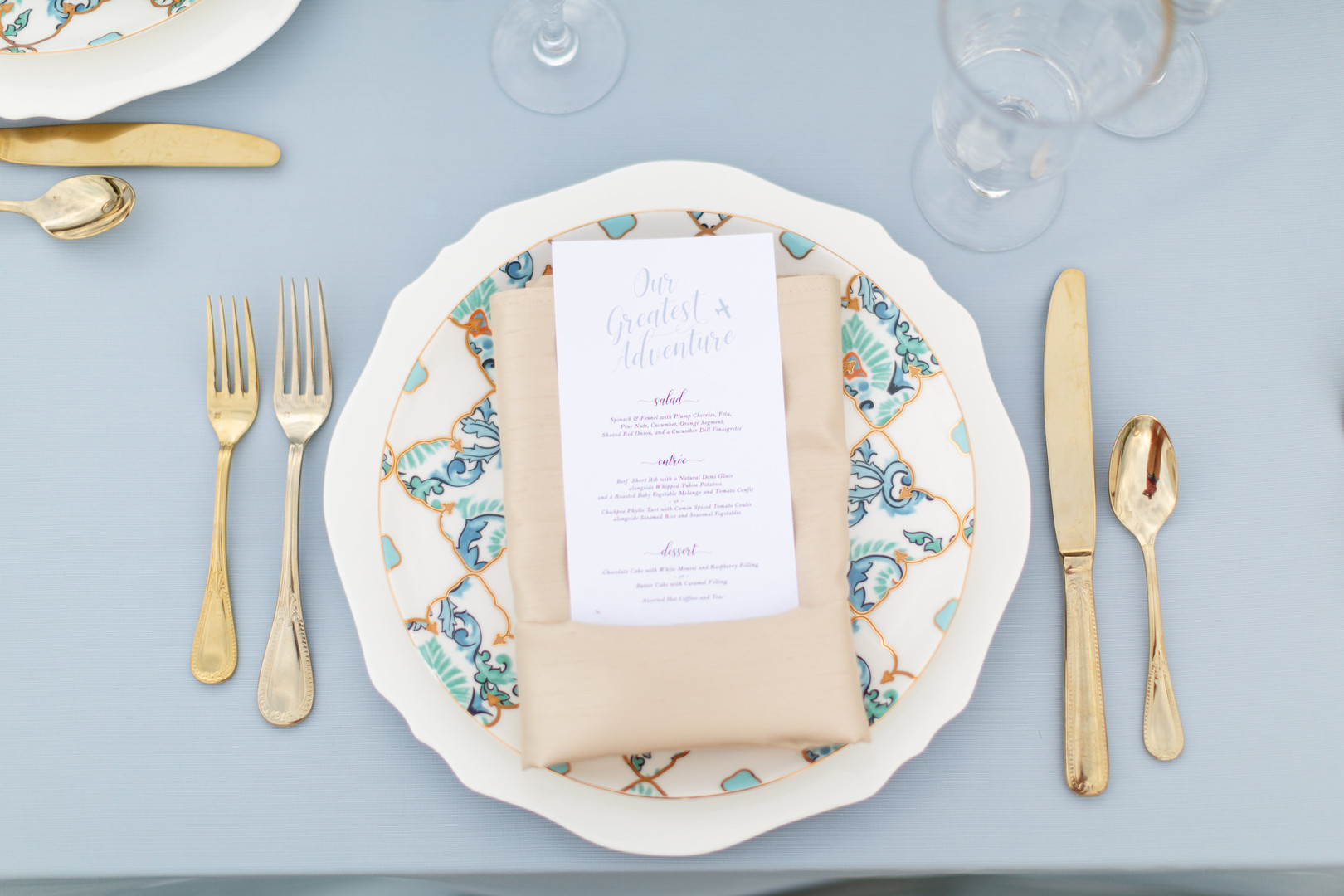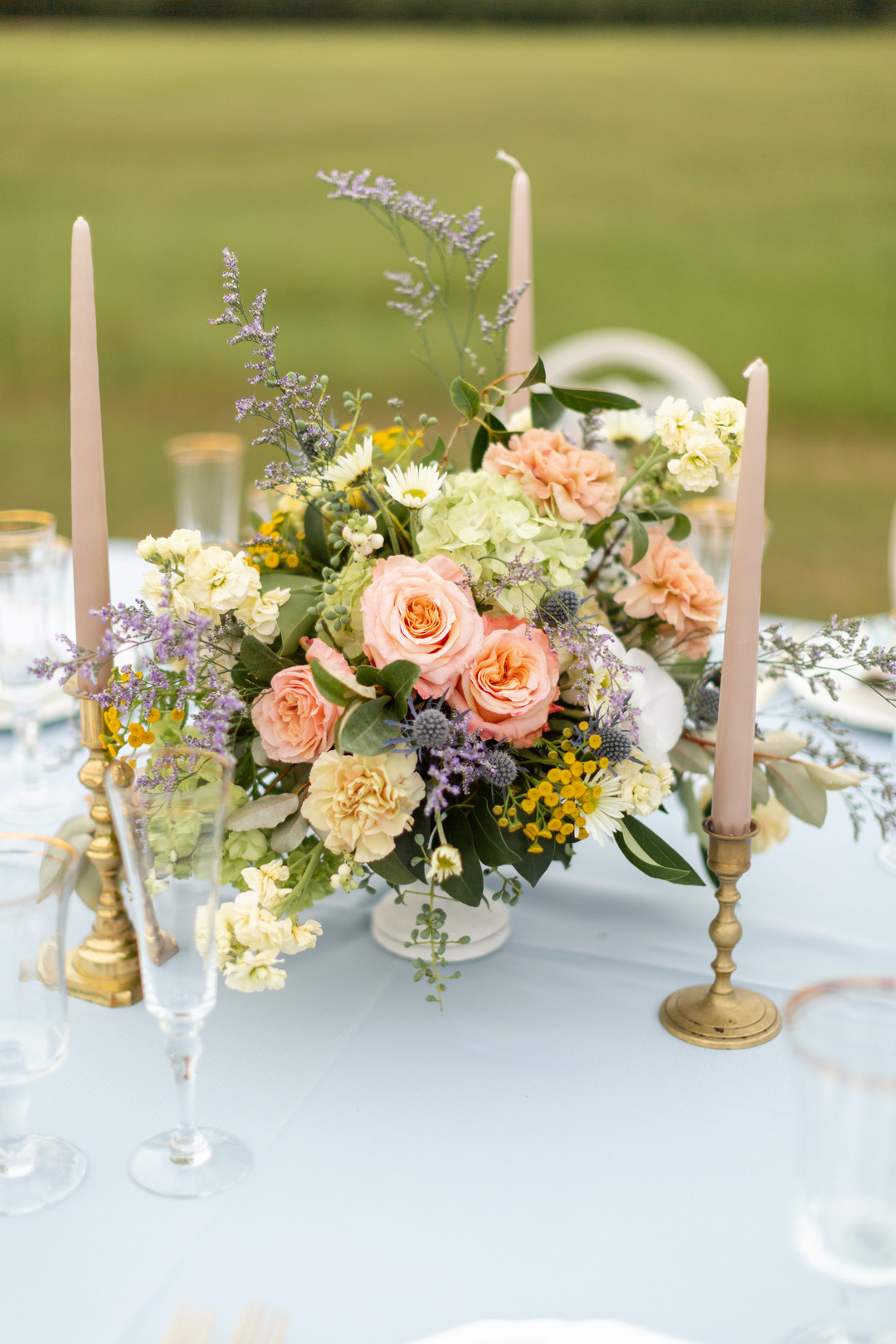 "It is wonderful that so many of the flowers used in weddings of the past are still readily available in the floral market of today. Elements such as stephanotis, carnations, orchids, and plumosa fern, which were used so much in the 1940s and are available to us still, were paramount in creating the "vintage" feel of the flowers for this particular photoshoot." -Terry of Jardinière Events