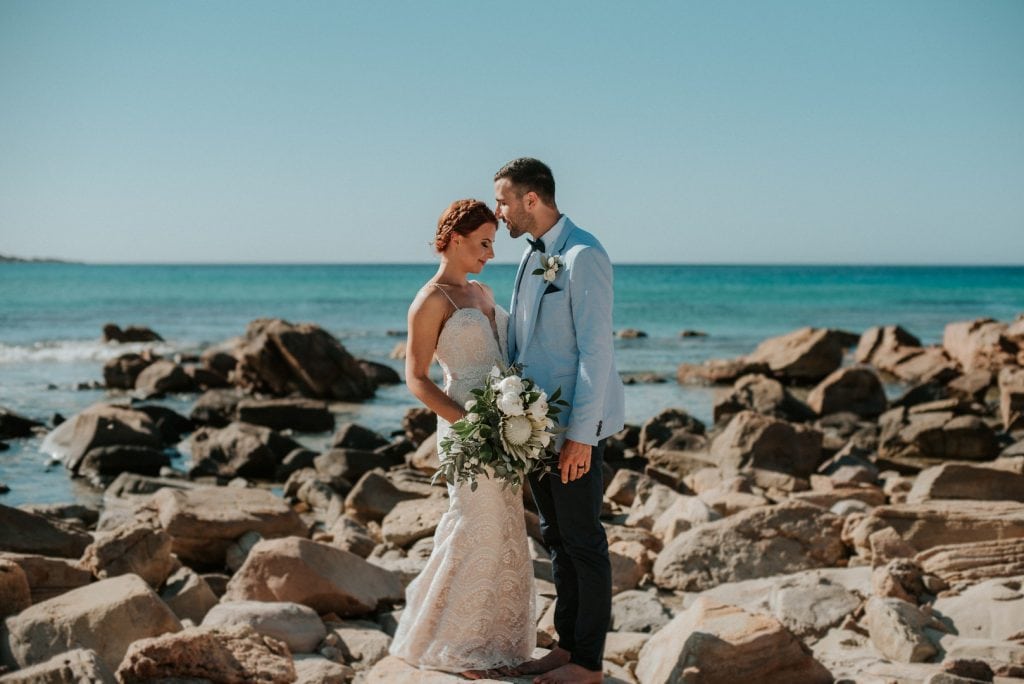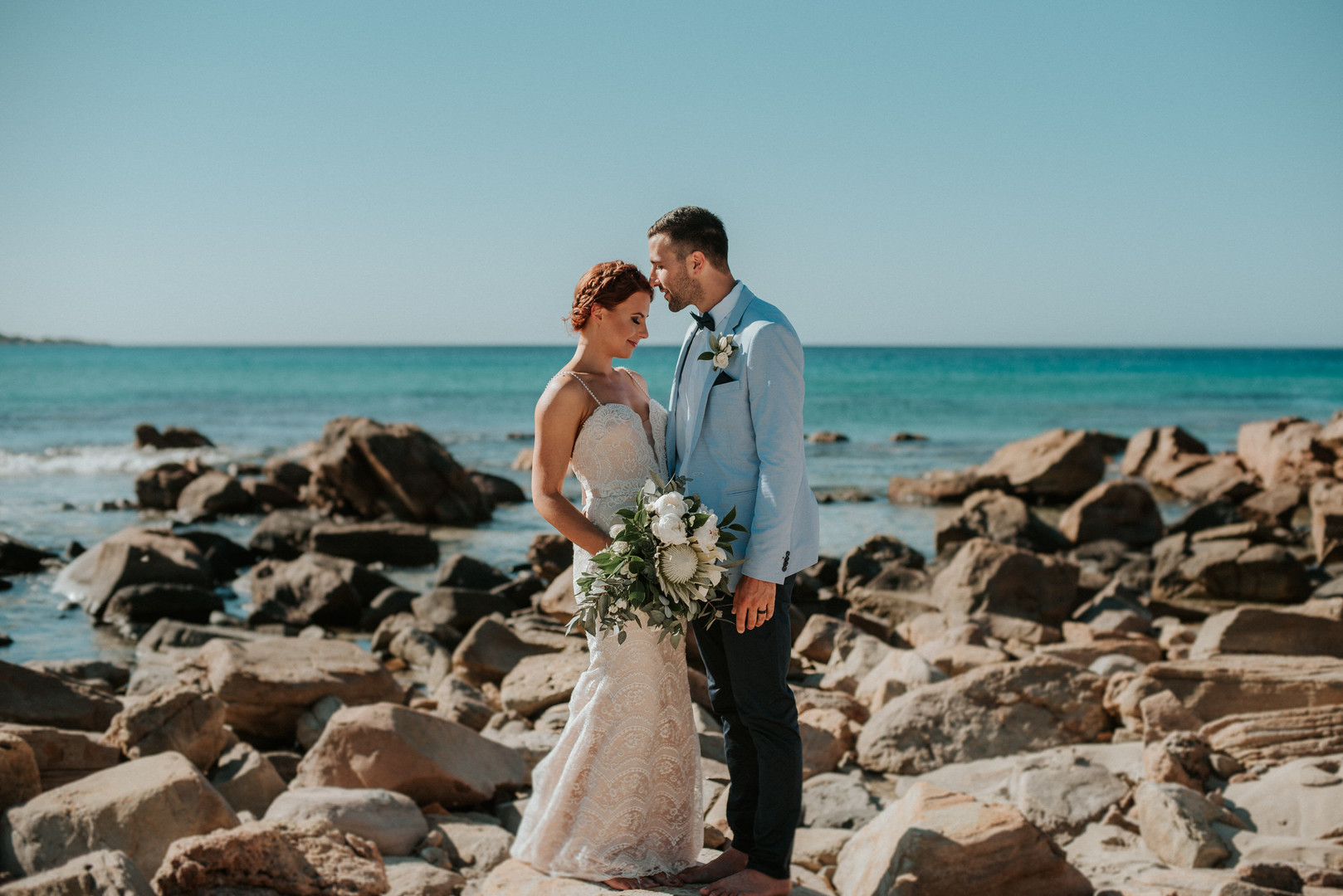 Elly & Stu's Australian Beach Wedding
Elly & Stu
Yallingup Brook, Western Australia
Photos by Shannon Stent Images
Elly and Stu's Yallingup Brook wedding in Western Australia was absolutely perfect. So, today, I am going to let the pictures do the talking for me. But, before that, I just need to give a few shout outs to some people and places that helped make this day amazing.
Firstly, Point Piquet. Your white sand, red rocks and aqua water are a photographers dream. Thank you mother nature for doing what you do.
Yallingup Event Hire, your ceremony set up was divine. We loved the white flags and the arbour. It was perfect.
Erin Wilson, I love your ceremonies. You captured Elly and Stu's relationship perfectly.
Eagle Bay, Thank you for your white sand and secret pockets of light.
Yallingup Brook, your venue and staff are always A++.
And finally, Elly and Stu, we love you. Thank you for being so stylish and cruisy and trusting us to capture your day. And Stu, thank you for serenading us at the end of the night.
---