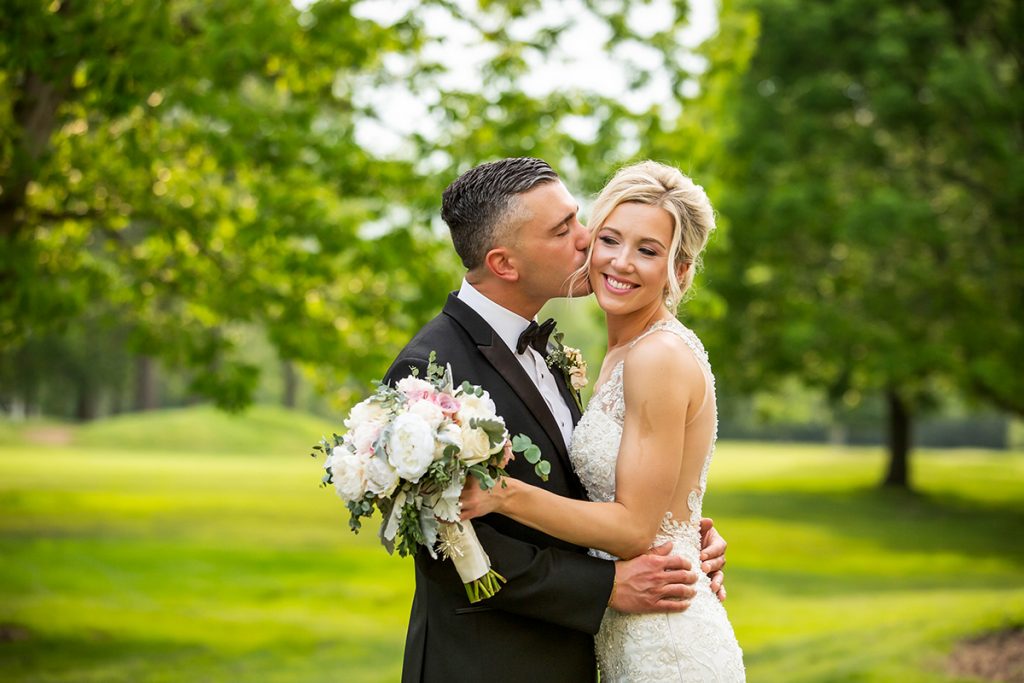 Weddings in the Time of Corona with Chicago Marriott Naperville
(photo credit: TWA Photographic Artists)
There's a lot to consider when planning a wedding. What should the color palette be? Who will be in the wedding party? What food will be served? But a global pandemic? That's a new one.
As couples weigh their options of keeping or postponing their wedding date, Chicago Marriott Naperville is prepped with health and safety guidelines that minimize your anxiety.
It goes beyond staff wearing masks during your event. The Chicago Marriott Naperville has truly thought of everything!
Wide Open Spaces
The beauty of a ballrooms is that it's designed to hold big crowds, making it the perfect setting for a spaciously laid out venue. Rooms can be customized to accommodate airy floor plans with intimate table placements that allow for plenty of elbow room. Don't forget to consider an outdoor wedding, too!
A Grand Entrance
It's the little things, like guests not having to open the door to your venue, that make a big impact. The Marriott recommends propping doors open with way-finding signage guiding guests to entrances and exists.
Passing the White Glove Test
No one should have to worry about cleanliness during any wedding! Attentive staff will be sanitizing high-touch areas like tableware, chairs, centerpieces, and audio/visual equipment between each use. Also, placing sanitizing stations strategically can help guests quickly and easily refresh their hands.
Dinner is Served
Food displays can be altered as well, with options for grab-and-go plated meals. Want to offer guests a late-night snack? Opt for treats family and friends can quickly snag from a table, instead of passed food or drinks.
Love is not cancelled. Weddings are happening. Rest assured that, at Chicago Marriott Naperville, you and your guests will enjoy every moment of your celebration feeling safe and at ease.
---