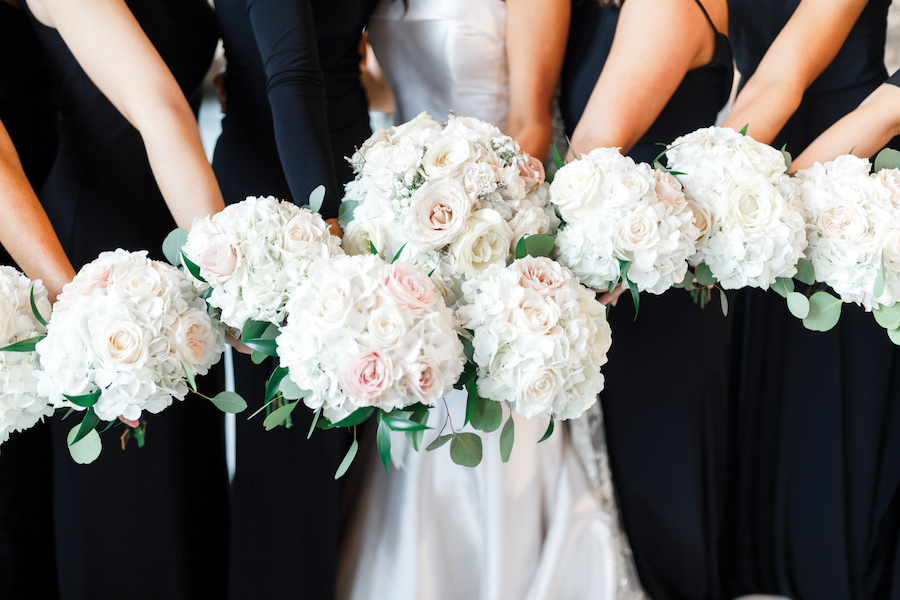 Wedding Florals 101 with Branching Out
Flowers are one of the most magical parts of a wedding. They breathe life and energy into a space. They soften harsh lines and brighten dark spaces. Your wedding flowers communicate the style and feel you want to flow through your day. Your flowers are going to be in nearly every picture taken. The question is, where do you begin?
---
Written by Christine Boulton, Branching Out Event Florist – Chicago | Photo by Adams Photography
---
Oh sure, you've bought flowers before, but probably not on this level. This is big, this is important, this is maybe even a little scary. I've got you. Let me walk you through the process from "I have no idea," to "Well, that was easy."
LET'S GET STARTED
You start the process by getting an idea of just what your style is. Pinterest is good for that, it will give you loads of options with even the barest of search parameters. One thing I have noticed lately on Pinterest is that a lot of what comes up, especially for bouquets, is silk. While that may be fine for getting an idea of your style, Mother Nature may not play along. For instance, there are no real navy blue roses. Still, it is a really great place to gather all your thoughts and will come in useful when you start meeting with floral designers.
Once you have an idea of the look or feel you want to evoke with your flowers, head to Instagram. When you see something you like, save it to your own Pinterest board. I can guarantee, you will start to see patterns emerging. Even if you can't, a good wedding floral designer can.
When it comes to centerpieces and ceremony decor, you can find some solid inspiration by reviewing images online of real weddings at your reception venue and your ceremony site. What you see may not necessarily be your style or color palette but it will give you a good idea of what works in the room.
Another place to find inspiration is the weddings you have attended recently. Did you see something you just loved? Or just hated? Make a note of it. Sometimes what you don't like is just as important as what you do like.
That should get the creative juices flowing. Picking your wedding flowers is all about personal style. This is your wedding, let it reflect you.
BUDGETING
Now let's see what all of this is going to cost.
Conventional wisdom says that you should allot about 10% of your total wedding budget for your floral and decor. That isn't a bad place to start. I have brides that come to me thinking everything from, "I guess I need flowers" to "There must be flowers everywhere!" Where you fall on that scale will have a major influence on whether or not that 10% budget is right.
There are gorgeous flowers in all price ranges. As you think about your wedding flowers, decide where your heart lies. Are there specific flowers that you must have or is it more an overall look that you want to achieve? The more flexible you are, the more likely it is that your floral designer will be able to stay within your budget.
Other things that can affect your floral budget are the number of people in your wedding party and the number of guests. The date you pick can also play a role. For instance, it is best to avoid the weeks before and right after Valentine's Day and Mother's Day. The price of flowers skyrockets around those dates and your florist will pass that on to you.
My point is, when you set your floral budget, take these things into account and plan accordingly. The best thing I can tell you is to be flexible and work with a floral designer who understands your style and your budget. Adjustments can be made.
FINDING YOUR FLORAL DESIGNER
Now that you have some idea of what you want your flowers to be and how much your budget is, you will need to find someone to make that happen. There are a couple of ways you can go, either a retail florist or someone who specializes in weddings and events. If flowers are one of your priorities, I recommend that you hire a floral designer specializing in weddings.
Personal referrals are always a good place to start. Have any of your friends or family gotten married recently and just loved their flowers? Ask them who they used. You can also ask your venue or caterer for floral designers that they love. Of course, if you are using a planner, they will know just where to point you.
You are looking for someone who sees your vision and can articulate it back to you. Someone who gets you. Your wedding flowers are kind of a big deal. You really want to make sure you are both on the same page
Social media can give you some leads, especially Instagram. Most floral designers will post using something like #chicagoweddingflorist. If you find someone whose style matches yours, check out their profile and the photos they are tagged in.
Look at their website and check their gallery. Does their style match yours? If everything they do is classic and you want a boho look, they probably aren't for you. And read their reviews. They may have reviews in several places, so look around beyond their website, like on Facebook, Yelp or Google Business.
(Chicago Style Wedding pro tip: Search our directory for the best of Chicago's floral designers!)
WHAT TO EXPECT
When you meet with possible floral designers they are going to ask for information. Share the details of what you have already planned so they can bring it all together as one cohesive event. The more clearly you can articulate your vision, the better they will be able to create it.
The basic information to provide:
Date and venue
Number of guests
Number in the bridal party
Types of tables (farm table, square, round)
Ceremony location
Your style and color palette
Budget
Pictures, pictures, pictures
Don't be afraid to ask questions. How long have they been in business? Are they licensed and insured? Do they have a team backing them up? If not, what happens if they get sick or injured and aren't able to fulfill their contract? What are their cancellation policies?
If everything clicks up to this point, you should get a proposal of what they have in mind. At the very least there should be an itemized list of what is included and the total cost, including tax and any additional fees like delivery and event breakdown. A designer who specializes in weddings and events will most likely include inspiration pictures, color palette and the flowers they plan to use for your wedding. It should also include complete information for delivery times and locations.
Look everything over, and again, don't be afraid to ask questions. This is your day. If you want to make any adjustments, now is the time to do it. You can probably make some small changes once the paperwork is signed, but it's best to get the big stuff and the basics out of the way now. All of that should be in their contract, but ask if you need clarification. They will likely require a signed contract and a retainer to book your date.
Flowers are the pretty accent that flows through your wedding day tying it all together. They are what will color so many of your pictures and your memories. Now that you know what you need and what to expect, enjoy the process. Flowers should be fun, always.
---
Blooms Budget
To help you gain some understanding of wedding flowers and their cost, below are some of the more popular flowers and foliage from luxury blooms to some that fit into any budget. As a side note, anything used in mass can get pricey, even baby's breath and greenery.
LUXURY
Peonies, garden roses, Vanda orchids, Cymbidium orchids, colored hydrangea (except light blue), calla lilies, Stephanotis, lily of the valley, tropical flowers such as protea and anthurium
PREMIUM
Standard roses, spray roses, Dendrobium orchids, dahlias, white and light blue hydrangea, ranunculus, anemones, dusty miller, exotic foliage, Italian Pittosporum, Italian Ruscus
STANDARD
Sunflowers, gerbera daisy, spider mum, delphinium, larkspur, eucalyptus, stock, lemon leaf, Israeli Ruscus
ECONOMICAL
Alstroemeria, iris, carnations, leatherleaf fern, baby's breath
---
About the Author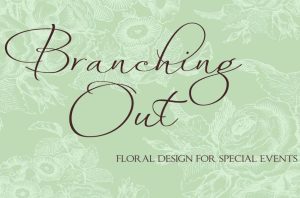 Christine Boulton is the co-owner of Branching Out Event Florist – Chicago. Specializing in weddings, corporate events and social occasions, Branching Out's design team brings a casual, understated elegance to everything they touch. For over 30 years, Boulton has kept her finger on the pulse of wedding trends by running "Think Like a Bride," a wedding blog and marketing guide. Possessed by a love of beauty and an eye for design, she turned her thoughts and life to flowers 10 years ago and never looked back.
Branching Out Event Florist – Chicago | branchingoutchicago.com