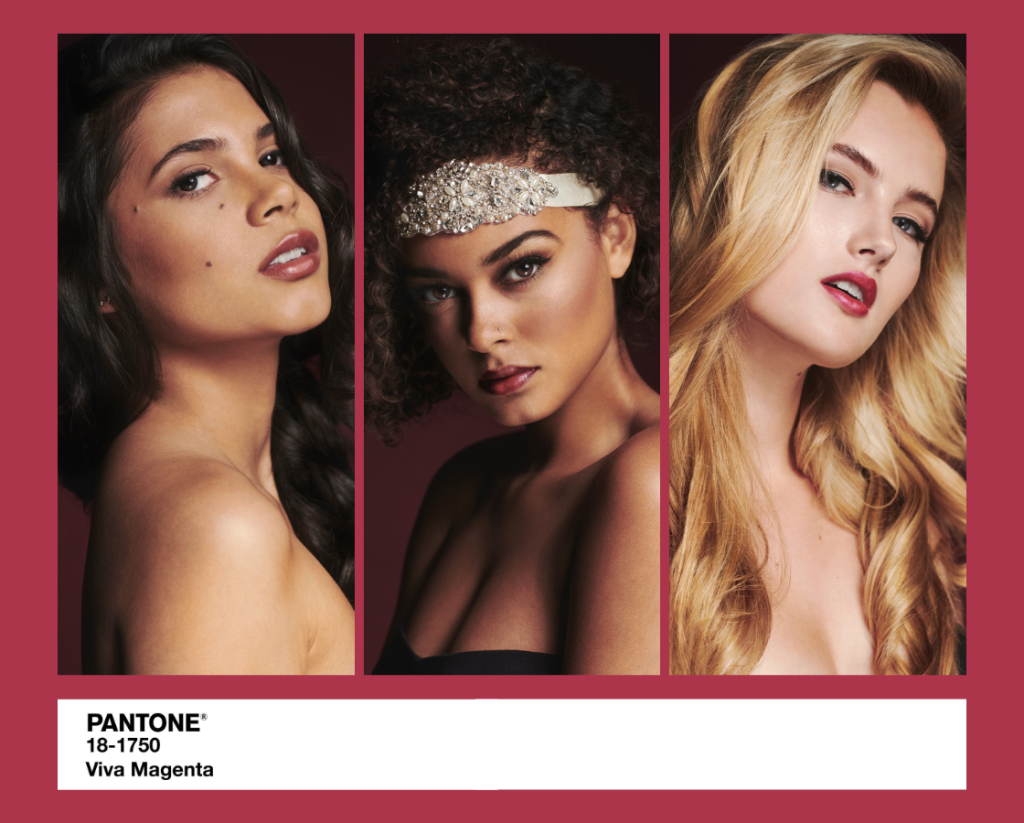 Putting Viva Magenta Into Your Makeup Look – With WarPaint International
By Jessica Mae, Makeup Artist & Founder of WarPaint International Beauty Agency 
Each year, color experts at the Pantone Color Institute™ select a much-awaited Color of the Year. Through trend analysis and consideration of the cultural zeitgeist, these trend forecasters study fashion, film, travel, new technologies, home design, socio-economic conditions, and more to coin a color to set the pace of the next year's visuals.
For 2023, Pantone's team named Viva Magenta (PANTONE 18-1750) as the Color of the Year. Vibrating with vim and vigor, the color is optimistic and strong.
If there is one thing I love, its bold colors and fun looks. I'm personally obsessed with this year's Pantone Color of the Year for 2023, Viva Magenta. There are so many ways you can wear this color! One of the things I love the most about Viva Magenta is the feeling or attitude it creates within you when you wear it. It's a powerful color that boosts confidence and swag – at least for me. It's boldness, with a feeling of fun.
On January 23rd, 2023, I demonstrated fun and easy makeup tips on Channel 5 Twin Cities Live, and now I'm bringing it to you! I demonstrated three simple ways to incorporate 'Viva Magenta', the Pantone Color of the Year for 2023 into your daily makeup look.
Viva Magenta Makeup Tips
While you can certainly wear all three of these items at once for a monochromatic style, I prefer to wear one at a time. However, there are no rules when it comes to makeup in my opinion, so try one or all of these. You do you!
Eyes
Swipe a bit of viva magenta on your eyes. I like to focus on the outer corners of the eye with this shade while keeping the rest of the eyeshadow light in color in order for the magenta to really pop. The palette I'm loving for this is Blushing Berries from Dose of Colors. This is a great palette that you can create an array of looks from.
Cheeks
An easy way to switch up your makeup routine without needing to invest in additional tools (if you don't already have them) is using a cream blush. I love this Halo cream cheek and lip tint from Smashbox, in Pomegranate, to bring some Viva Magenta vibes to your cheeks.
Pop a small amount onto your cheeks using your fingertips. It's a buildable color so you can have it be as subtle or dramatic as you want. Bonus, this formula doubles as a lip tint.
Lips
Speaking of lips, I love a power lip. This is perhaps the reason I'm so pumped about Viva Magenta being this year's Pantone Color of the Year 2023. I found a fabulous lipstick that's a balm lipstick hybrid from VIOLETTE_FR. It gives you that "just bitten" appearance and with their color Sucette you get that soft but powerful effect. To wear during the day, I recommend applying lightly and then applying heavier to amp up your look for a night out.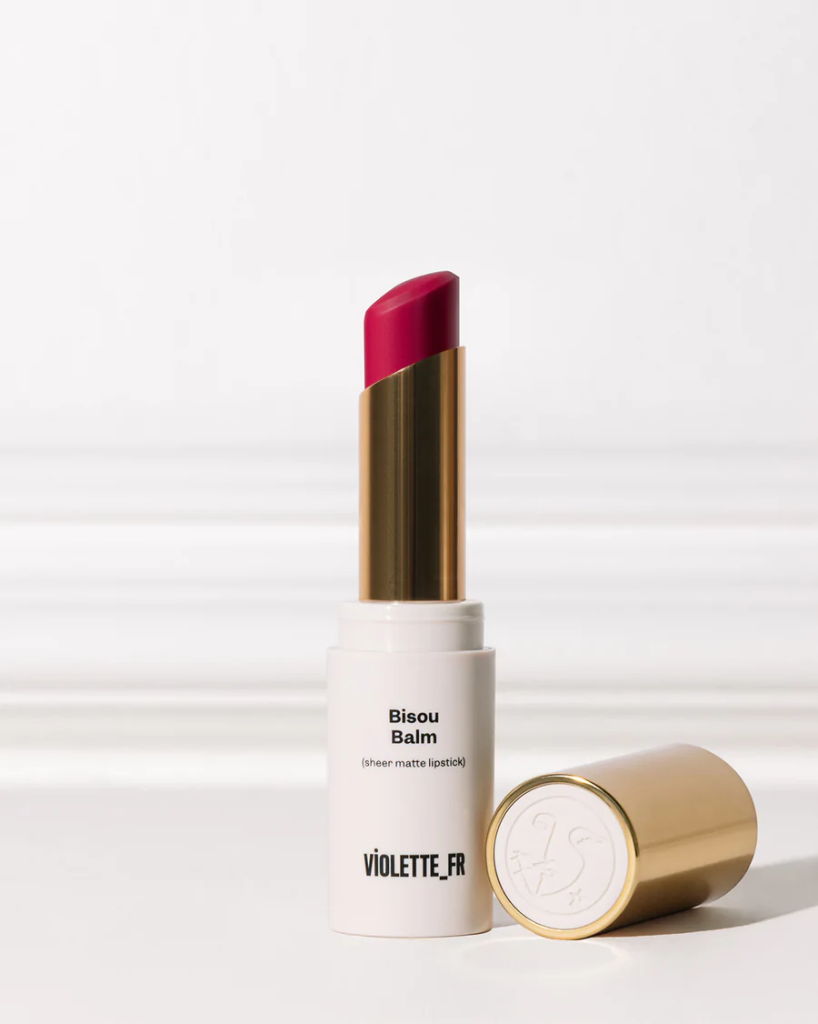 Makeup For Weddings
Do I see the bold color trend being used in bridal makeup artistry? Yes! However, many spring and summer brides tend to follow the whimsical, soft fairytale natural makeup look. Our fall and winter brides like to step outside their box and try bold looks, cat eyes, and vibrant colors.
Ready to incorporate this look into your wedding day? Click here to book Chicagoland makeup artists for your wedding day beauty services. And don't forget – WarPaint International also offers on-site hairstyling in down-do/blowout styles or complex updo and specialty hairstyles.
---
For a hand's on approach, check out the full tv feature here: