Virtual Venue Tour: Grand Hyatt Atlanta in Buckhead
Nestled in the heart of Buckhead, The Grand Hyatt Atlanta combines our stunning ballrooms and public spaces with our tranquil Zen Garden and awe inspiring waterfall to give your guests an unparalleled experience they won't soon forget. Our passion for service and commitment to providing outstanding cuisine, beautiful decor, and our signature Hyatt care make us the perfect location for any occasion. We look forward to welcoming you to the Grand Hyatt Atlanta in Buckhead very soon!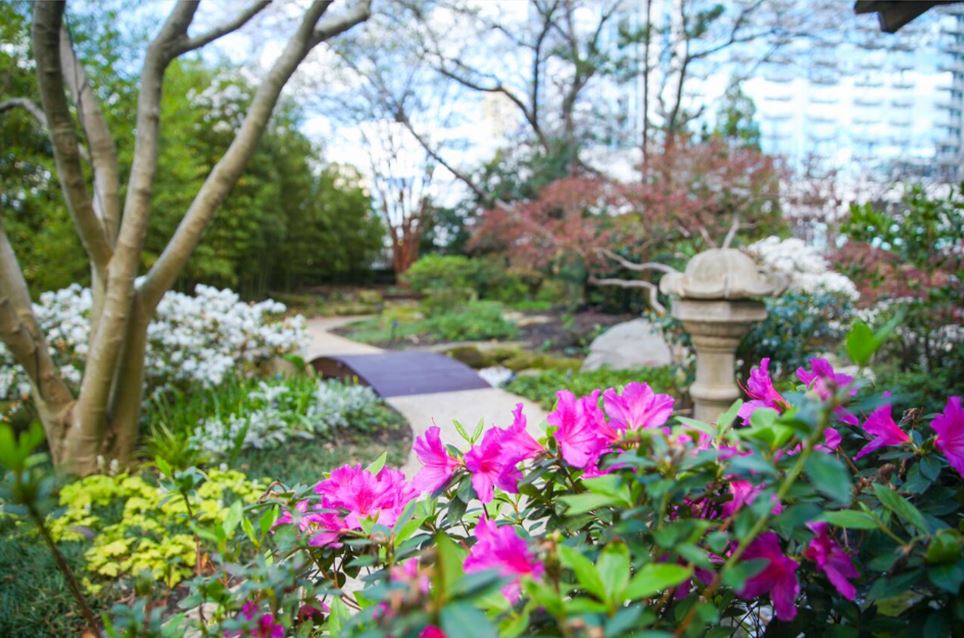 Even before you settle into your room, the sight and sound of our JAPANESE ZEN GARDEN and 30-foot waterfall will soothe you. The traditional Japanese design includes a waterfall, pond, and garden with rocks and plants native to Georgia.
Our magnificent GRAND BALLROOM features 20-foot ceilings with modern crystal chandeliers, desilverized mirrors and rich mahogany doors. Soft, contemporary colors and grand architectural details create an elegant setting for your wedding vision. You can use the entire ballroom or separate it into two or three sections. The 5,000 square foot foyer space is perfect to greet and mingle with guests during cocktail hour and the ballroom has built-in audiovisual projection booths. Accommodates up to 500 guests.
Terrace and Japanese Gardens
Grand Hyatt Atlanta Buckhead's signature space, this outdoor terrace is surrounded by a stunning 30-foot waterfall and intricate Japanese Garden, connecting East and West Terraces. Guests will marvel at this surprising oasis hidden among a modern skyline.
Ceremony accommodates up to 200 guests. Cocktail Reception accommodates up to 400 guests.
Highland Ballroom
Our newest venue is tunning, featuring a spacious private foyer with floor-to-ceiling windows, perfect for your cocktail hour. The Ballroom showcases six sparkling chandeliers and cool grey tones to make any decor choice pop. Ceremony accommodates up to 200 guests. Reception accommodates up to 150.
Cassis
The view of our 30-foot waterfall cannot be surpassed in this warm, private space. A unique location for your rehearsal dinner, up to 100 guests can gaze  on our lush gardens on the outdoor patio. Rich and traditional architectural details make this an unforgettable space for your special occasion.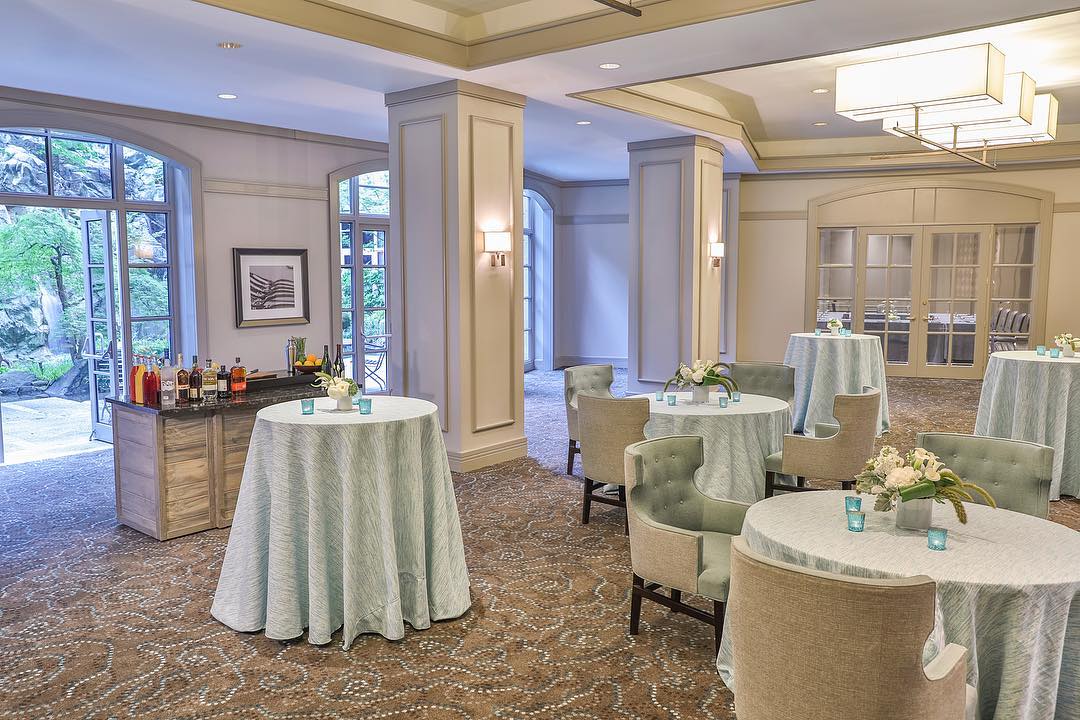 Catering
Our Executive Chef is proud to serve you and your guests a culinary experience that is innovative and personable. Our chefs have developed a menu designed around local and sustainable products that are artfully prepared to deliver you clean, fresh flavors are delicious to taste. Our inclusive menu packages will ensure your guests feel catered to from the moment they arrive until the last champagne toast given. Our packages feature handmade hors d'oeuvres and specialty stations for your cocktail reception, pre fixe dinner selections served by our attentive staff, and a custom-designed wedding cake by Frosted Pumpkin or Baker's Man.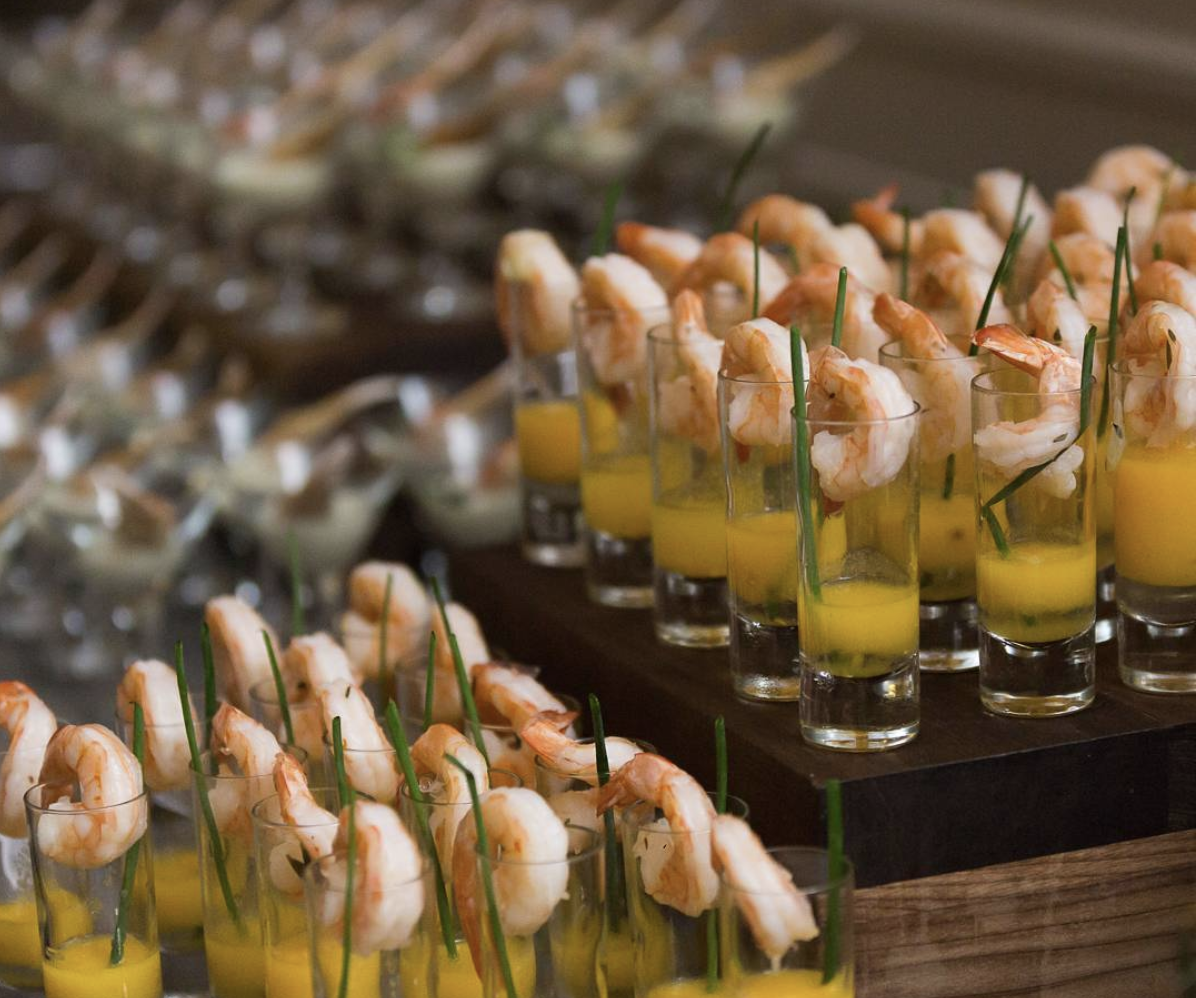 Guest Rooms
All 439 rooms—including 21 suites—at Grand Hyatt Atlanta in Buckhead give you splendid views of Atlanta's skyline, Stone Mountain, or our peaceful Japanese Zen garden. Find your tranquil oasis in the heart of everything. Suites feature additional amenities such as private balconies, wet bars, kitchenettes, or extra half baths.
Personalized Service
Our Wedding Specialist will guide you through your planning experience. Everything about your most special day will be tailored to reflect your taste and preferences. From your reception layout to your final menu, your vendor team to your flow of events, we will provide consultation and support to bring your vision to life.
---
Interested in booking your wedding or special event at the Grand Hyatt Atlanta in Buckhead? Click here!