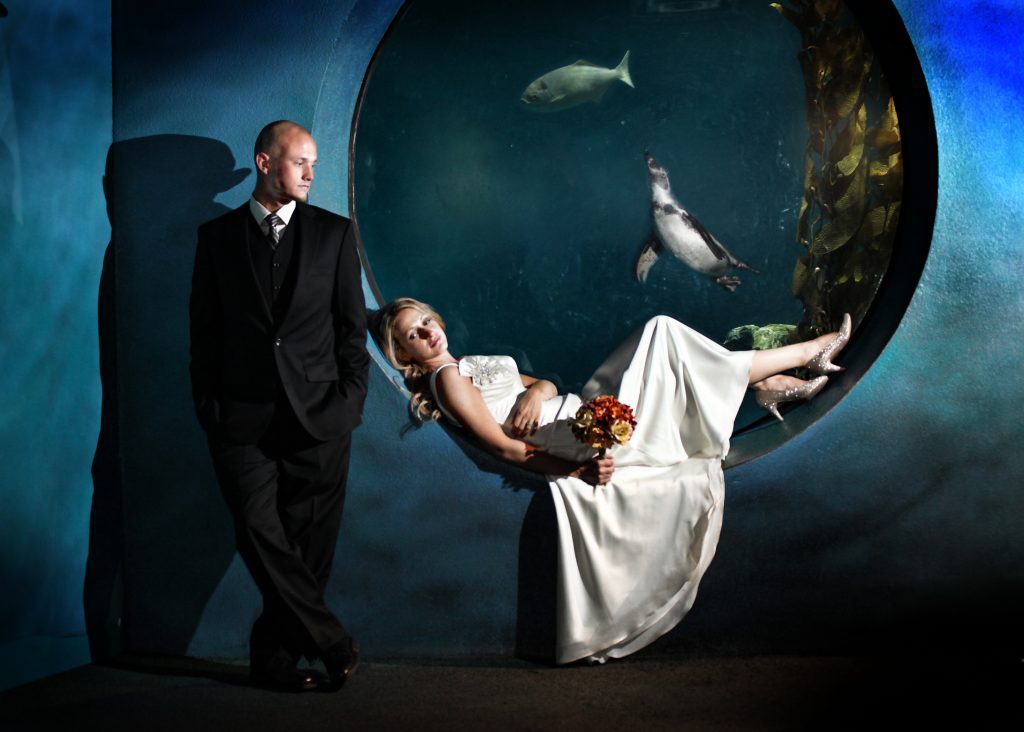 Virtual Venue Tour: Brookfield Zoo
Looking for a truly unique place to celebrate? This is it! Brookfield Zoo's lush grounds and tranquil settings serve as a beautiful backdrop for wedding and events near Chicago. And don't forget the best part—the animals! With opportunities to include this venue's wildest features, your big day is sure to be memorable!
The Experience
Take full advantage of everything this exotic venue has to offer and start your celebration with a bang! Treat your guests to "Cocktails with the Animals" in world-class exhibits like Great Bear Wilderness, Seven Seas or Habitat Africa. Sip champagne among an array of sea creatures or nibble on tasty hors d'oeuvres amid monkeys and apes. This unique experience is sure to be memorable!
Don't forget about all the wonderful photo opportunities—with scenic grounds and wild residents, your wedding album is sure to be stunning! Be sure to snag a selfie with a giraffe, pose for a pic in front of an underwater viewing area or hop on the carousel for a fun shot!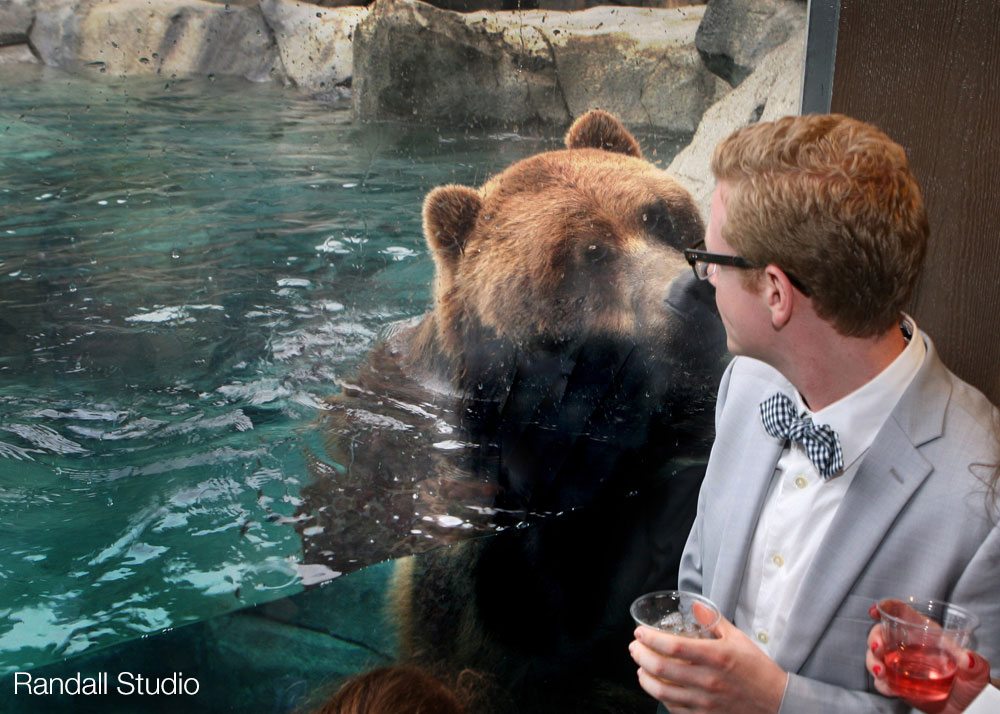 Cocktails with the Animals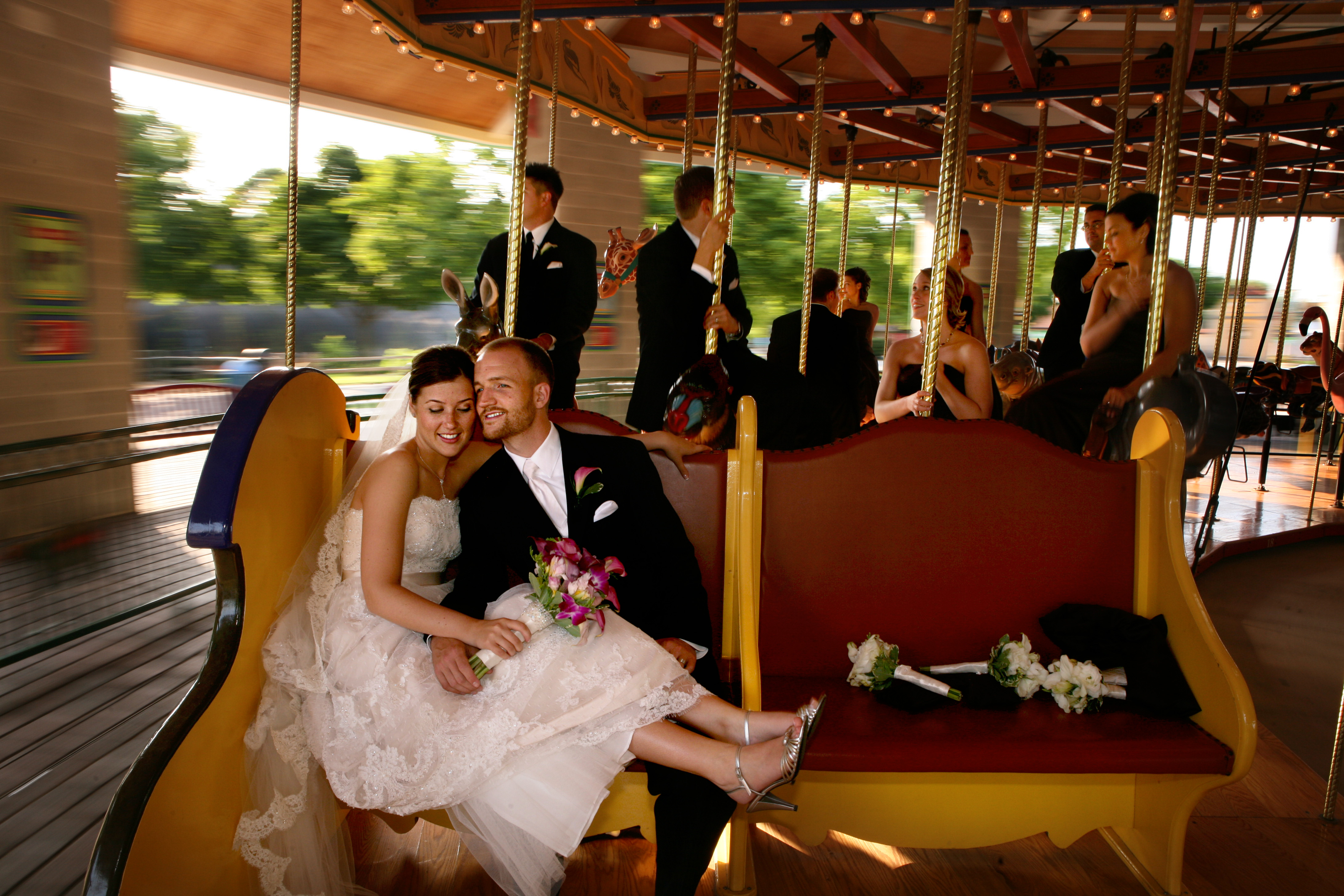 Carousel
---
Event Spaces
Host your celebration at The Pavilions at Brookfield Zoo, the venue's newest event space near the North Gate. Surrounded by 216 acres of beautifully landscaped grounds, The Pavilions can accommodate approximately 2,000 guests when combined. For larger events, the spacious Swan Pavilion can hold 500-750 guests. For smaller celebrations, the Bison and Dolphin Pavilions can each accommodate 200-300 guests. Even more intimate, the Peacock Pavilion's maximum capacity is 120 guests. Customize your event by hosting cocktails in one space and dinner in another! The Pavilions are available from early spring through late fall.


The Pavilions
Really WOW your guests by celebrating in one of Brookfield's Zoo's other seasonal venues, like Pinniped Point, where you'll gaze at sea lions and seals in an underwater viewing area. Or, mingle among hundreds of butterflies in a romantic open-air garden!
Interested in an indoor event space? You'll love the Discovery Center—Brookfield Zoo's premiere banquet facility just inside the North Gate. The venue's versatile ballroom-style rooms can easily accommodate 80–350 guests. Or, opt for Bocaditos. You'll love the space's hardwood floors, hand-carved South American artwork and breathtaking balcony views. Based on floor plans, Bocaditos can host up to 250 guests.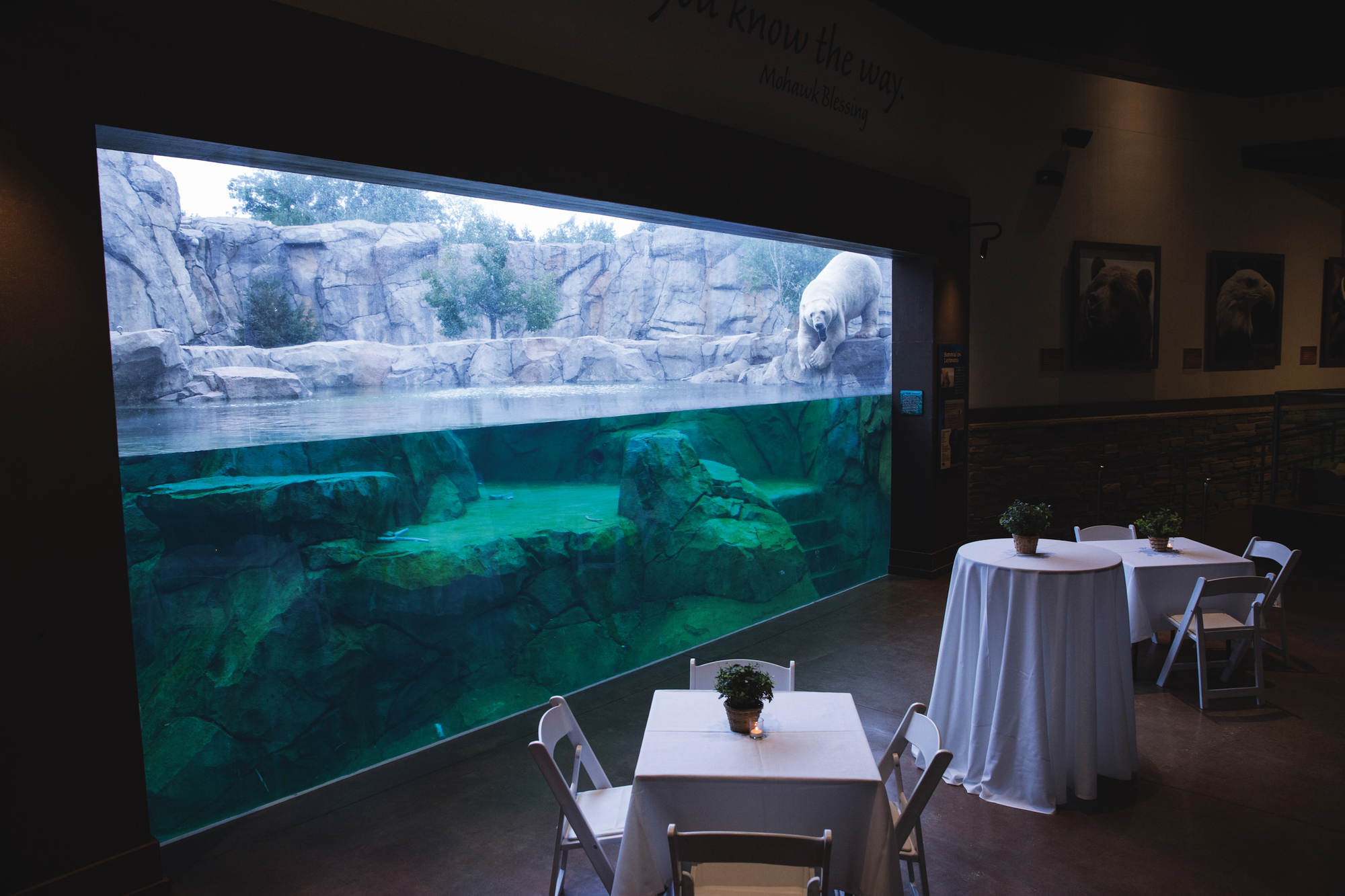 Animal Habitat
---
Catering Options
Indulge in delicious fare by a professional culinary team, all served by an outstanding catering staff. From casual buffet options to elegantly plated dinners, a friendly staff will help your create a menu that's perfect for your wedding or event.
---
Interested in celebrating at Brookfiled Zoo? Click here for more info, or reach out directly at [email protected] or (708) 688-8355.