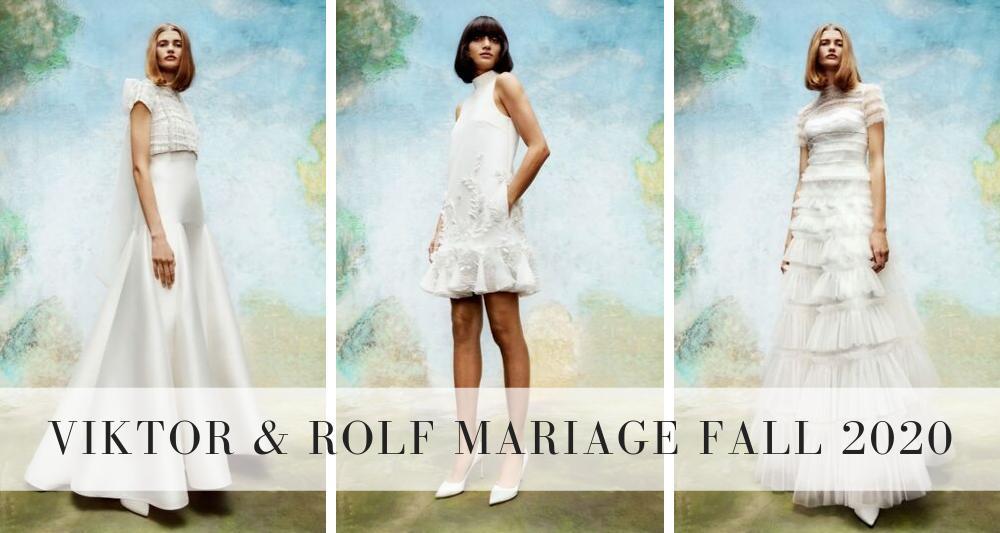 Viktor & Rolf Mariage Fall 2020 Collection
Take a look at every stunning piece in Viktor & Rolf's Fall/Winter 2020 collection.
With Mariage Fall/Winter 2020, Viktor&Rolf presents a surreal winter garden by introducing intricate frost interpretations of classic bridal elements and seasonal flower embellishments.
Classic tweed and traditional lace are unexpectedly re-interpreted and uplifted as they become frosted embroideries and crystal patterns. The precious treatment is re-imagined as fresh and crisp snowflakes. Elegant, fitted and voluminous silhouettes are enhanced by delicate frosted tweed and frosted fur embroideries. In typical Viktor&Rolf fashion, otherwise masculine elements are infused with feminine ideals to give way to the spectacular.
The Viktor&Rolf winter garden includes organically wrapped bows and dramatically draped wild roses with graphic petal detailing which gives each of the gowns a sculptural edge. This range also presents an abundance of Wisteria vines which add an ethereal touch and movement to the collection.
See more from Viktor&Rolf here.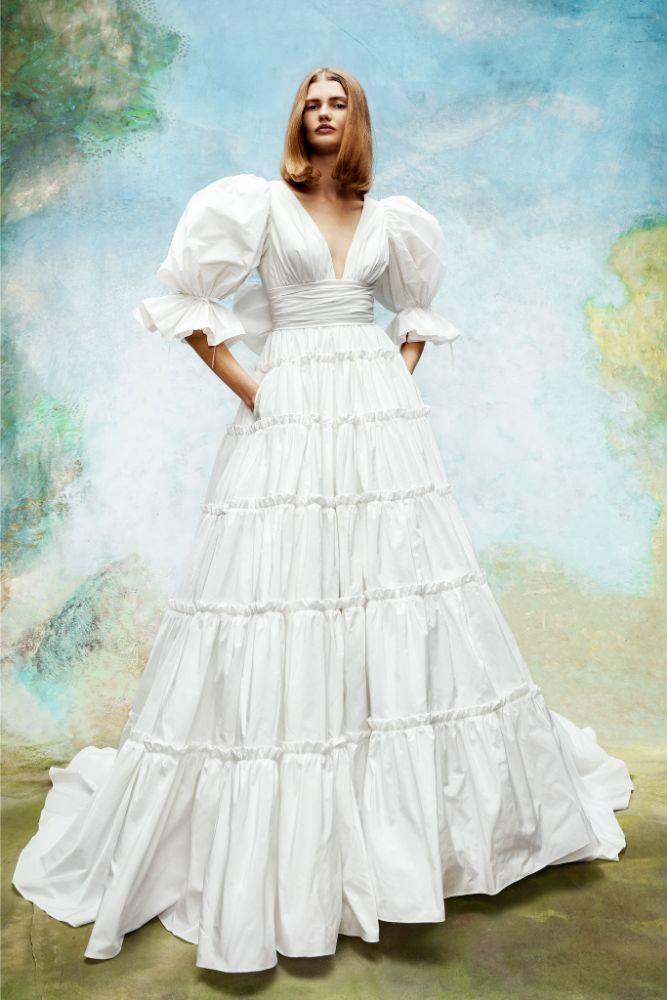 Diana Dream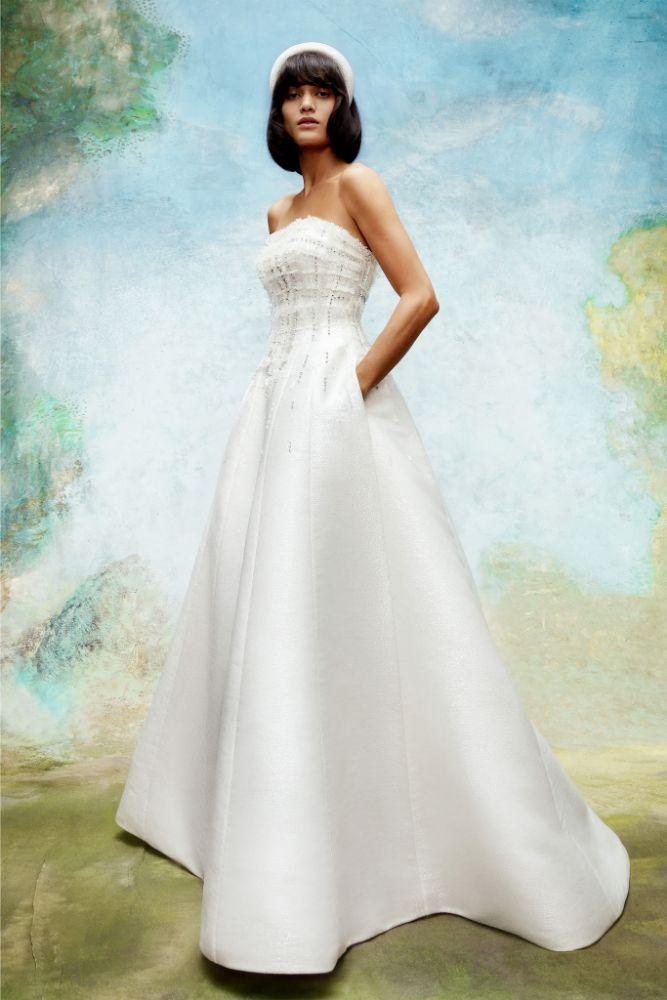 Frost Tweed Regal Gown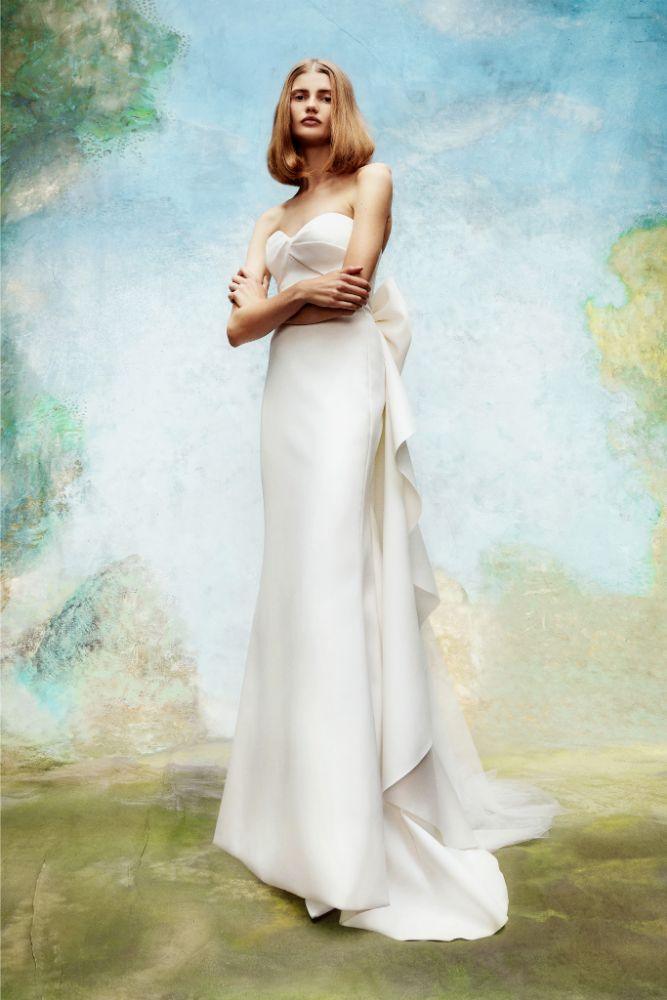 Cascading Back Volant Bow Dress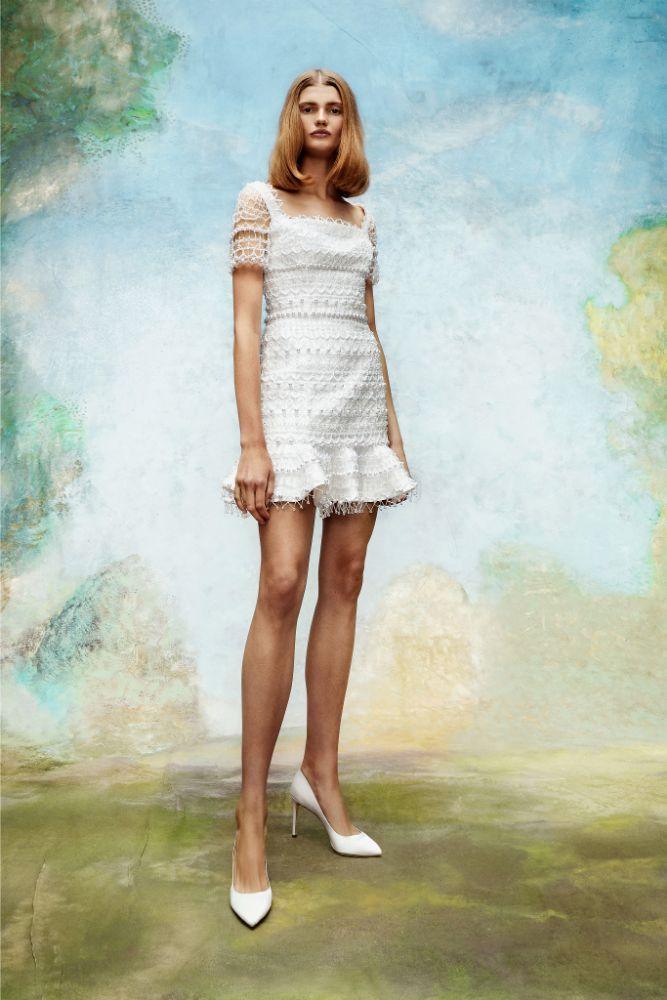 Frosted Lace Mini Dress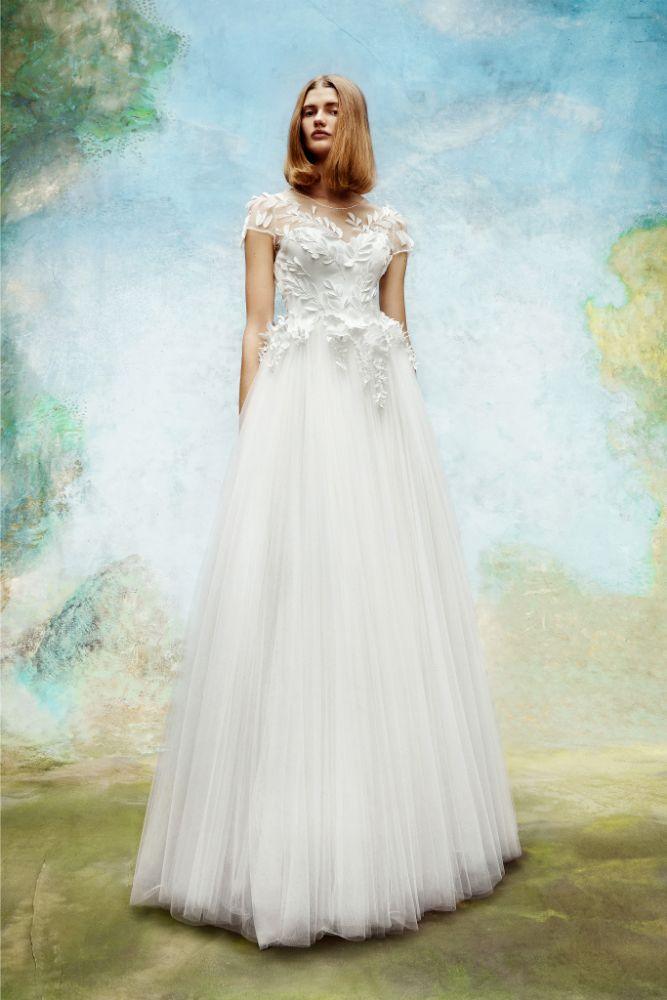 Wisteria Garden Embellished Tulle Gown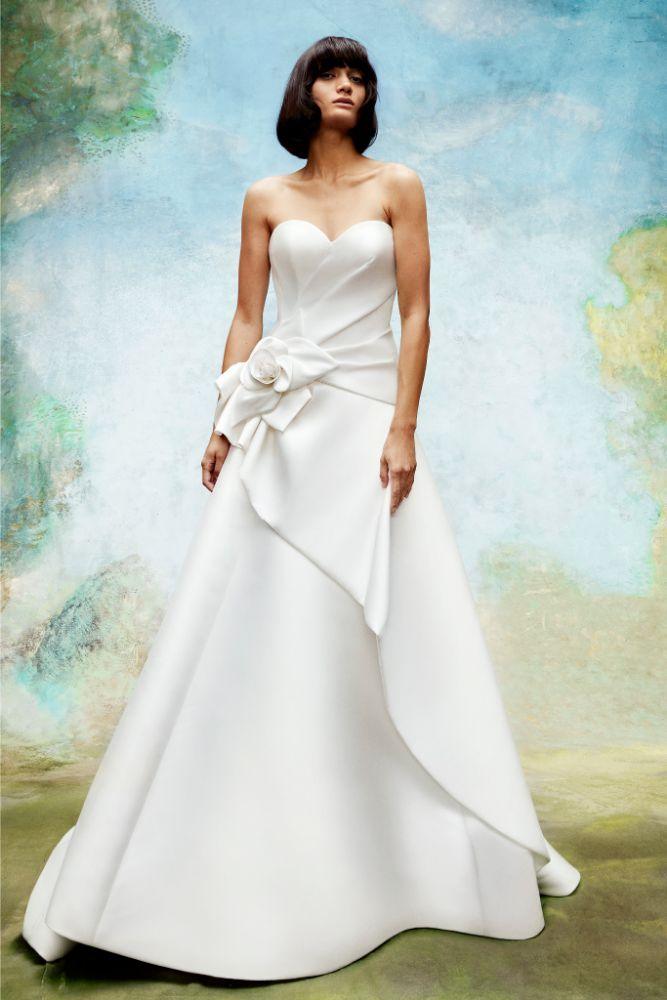 Wild Rose Draped Gown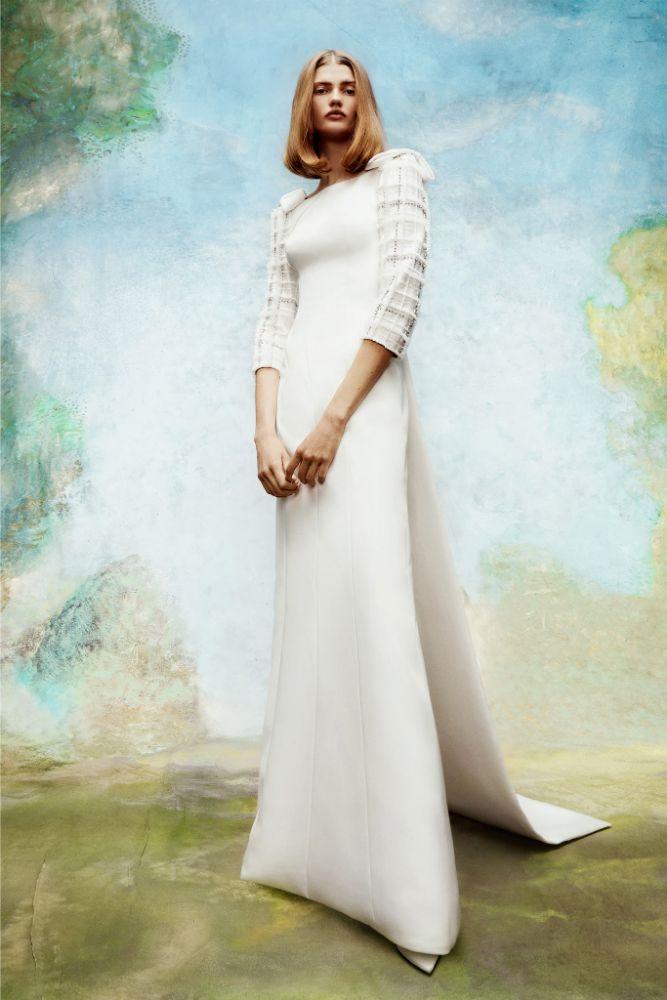 Frosted Tweed Column Gown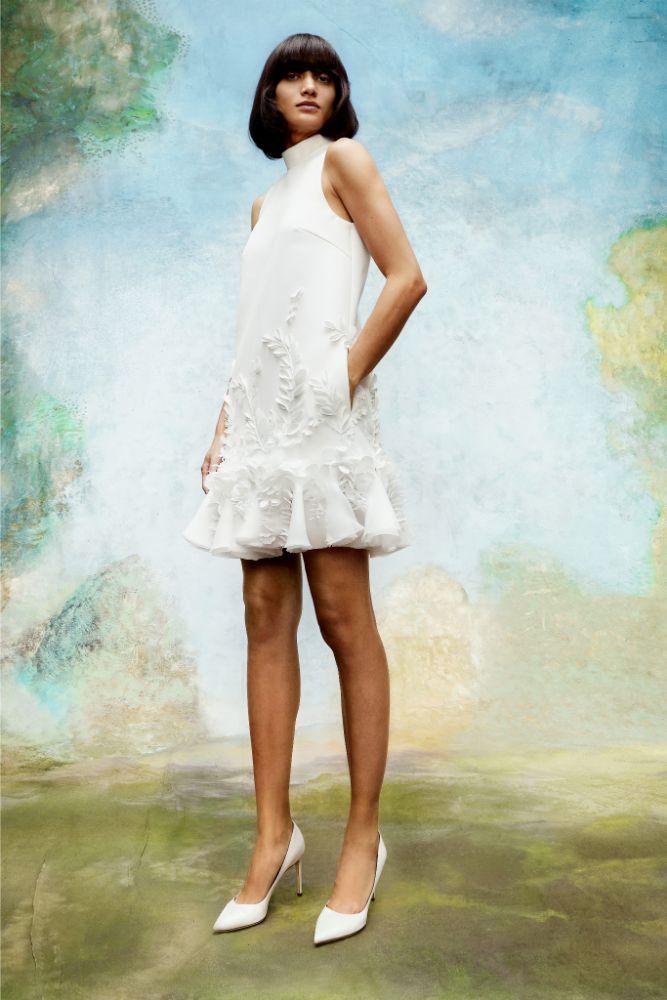 Wisteria Garden V-Back Mini Dress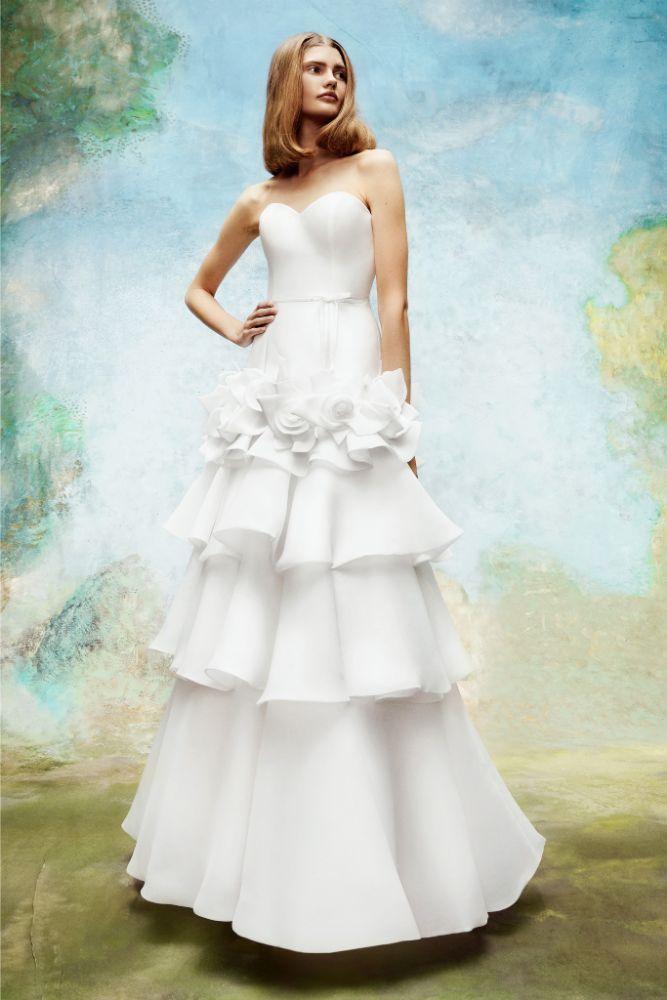 Wild Roses Tiered Gown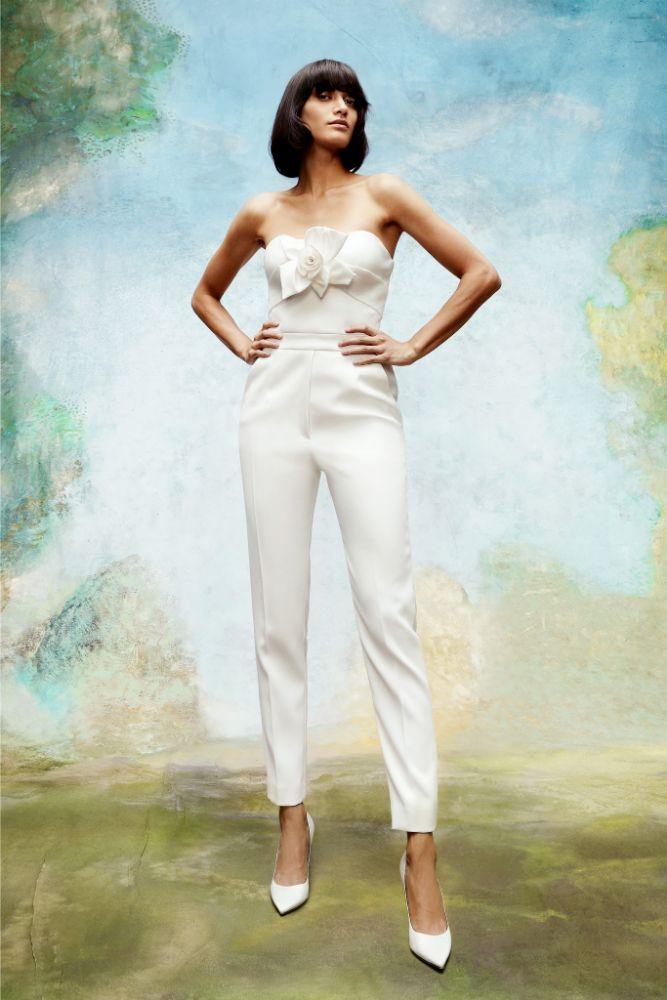 Wild Rose Bustier Jumpsuit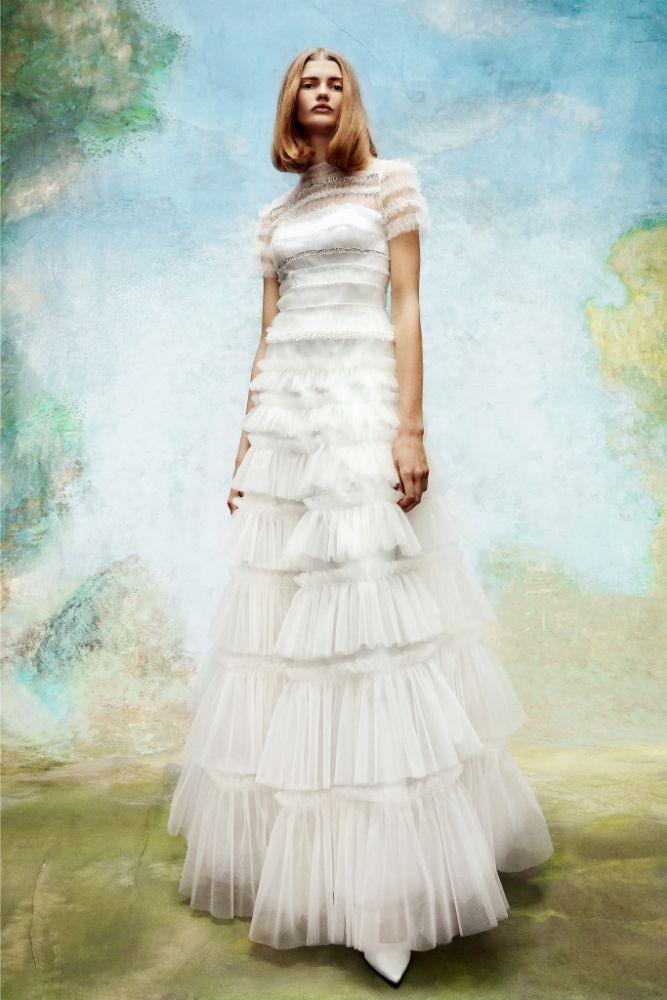 Embellished Tulle Ruffle Gown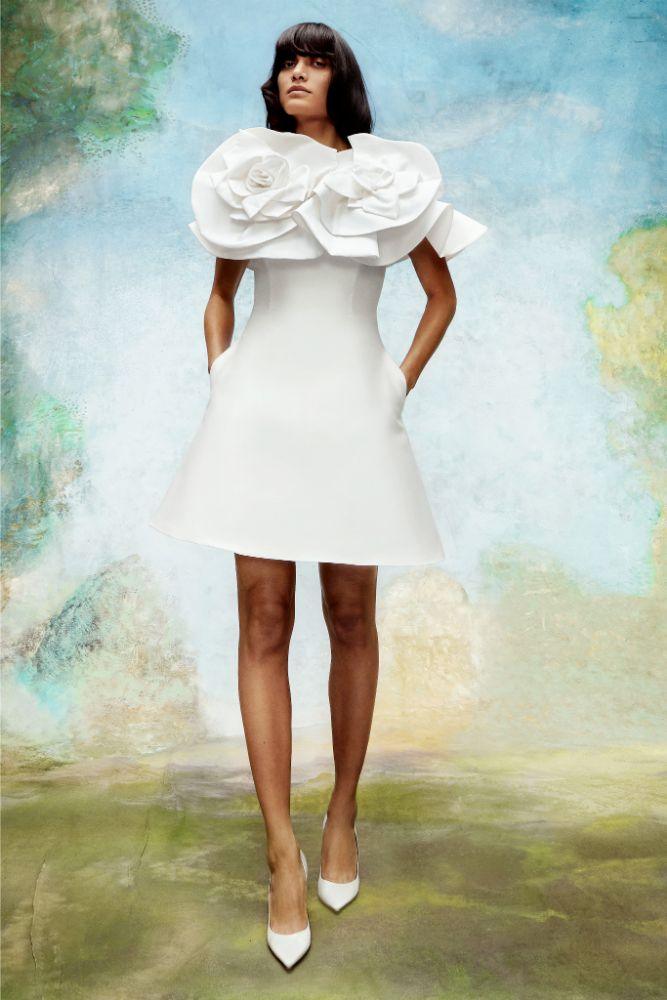 Wild Roses Volant Mini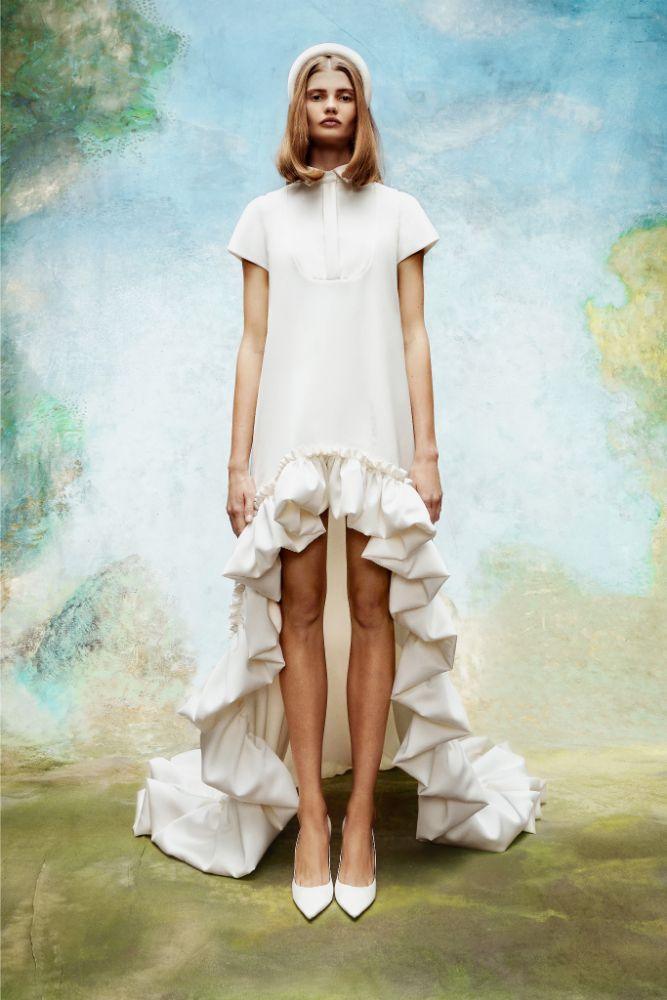 Dramatic High-Low Shirt Dress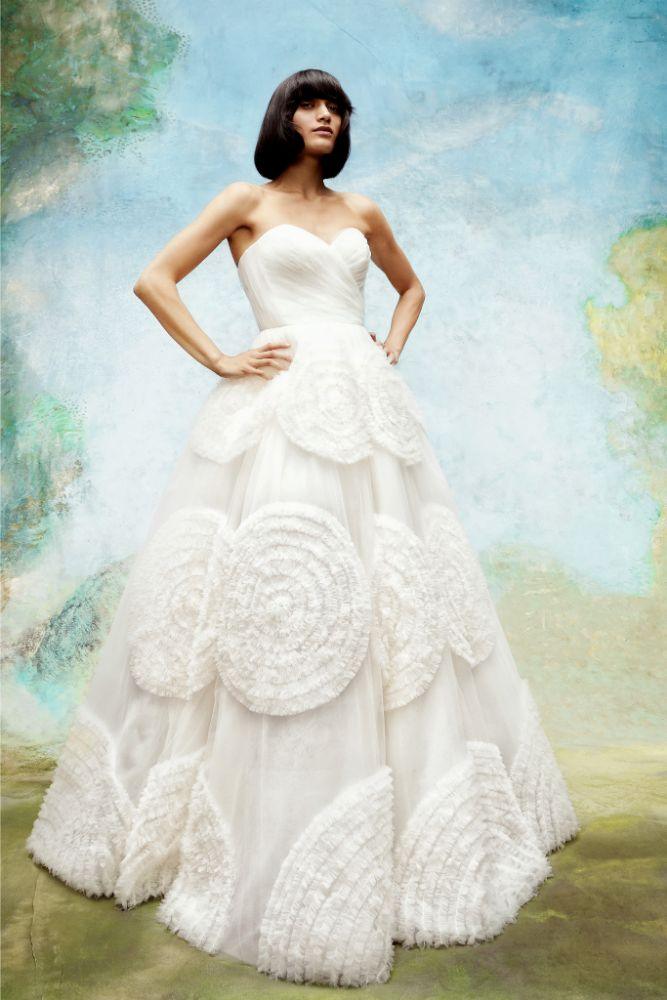 Dreamy Tulle Swirls Gown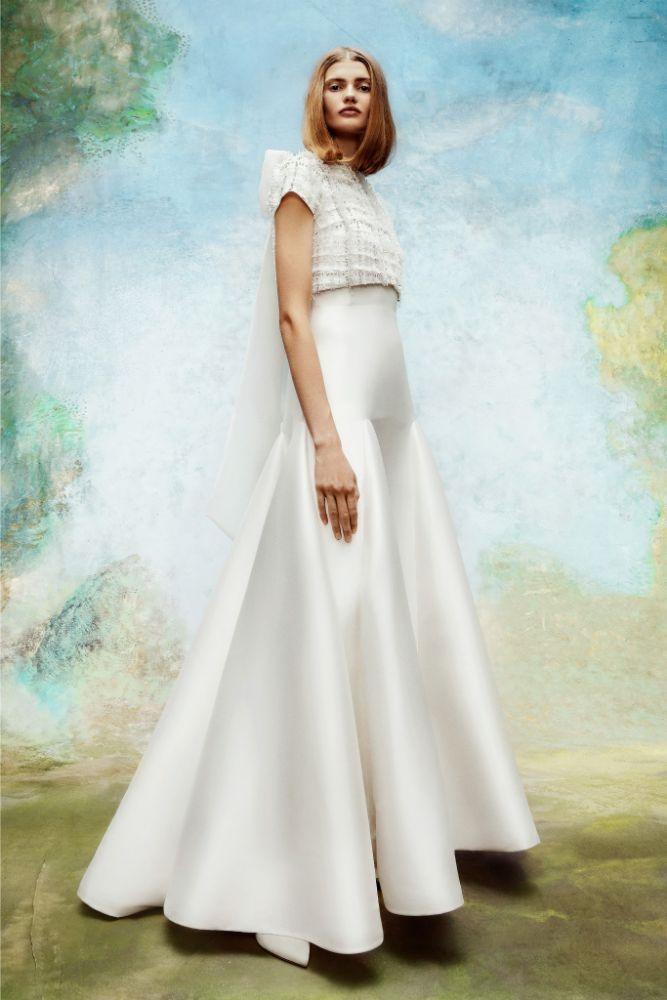 Frosted Tweed Godet Gown
Try on your perfect gown at one of our favorite local bridal boutiques, click here.