With Mariage Fall/Winter 2020, Viktor&Rolf presents a surreal winter garden by introducing intricate frost interpretations of classic bridal elements and seasonal flower embellishments.
Classic tweed and traditional lace are unexpectedly re-interpreted and uplifted as they become frosted embroideries and crystal patterns. The precious treatment is re-imagined as fresh and crisp snowflakes. Elegant, fitted and voluminous silhouettes are enhanced by delicate frosted tweed and frosted fur embroideries. In typical Viktor&Rolf fashion, otherwise masculine elements are infused with feminine ideals to give way to the spectacular.
The Viktor&Rolf winter garden includes organically wrapped bows and dramatically draped wild roses with graphic petal detailing which gives each of the gowns a sculptural edge. This range also presents an abundance of Wisteria vines which add an ethereal touch and movement to the collection.
See more from Viktor&Rolf here.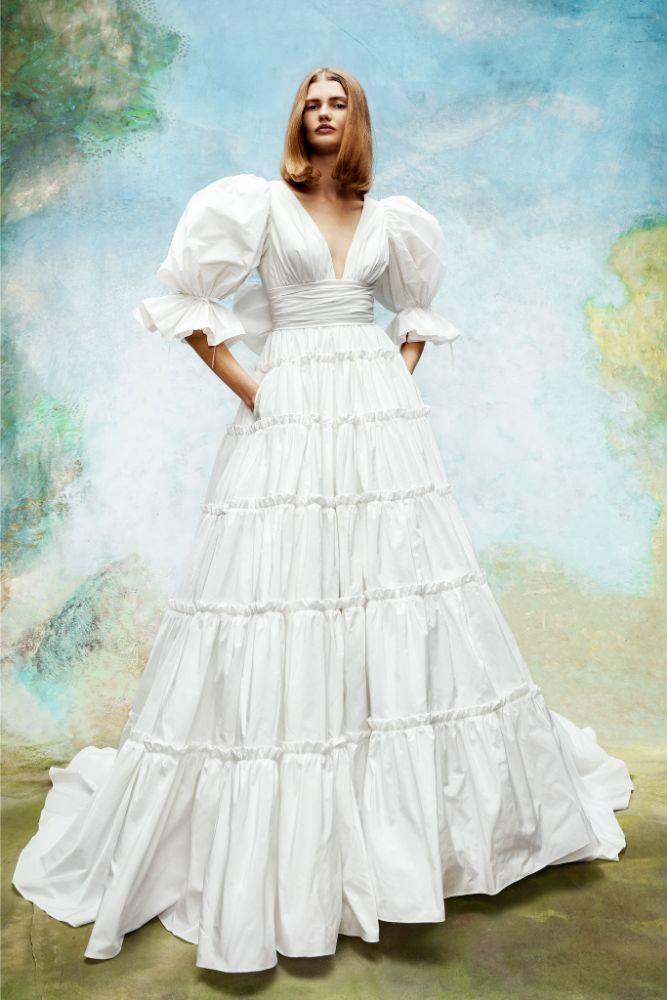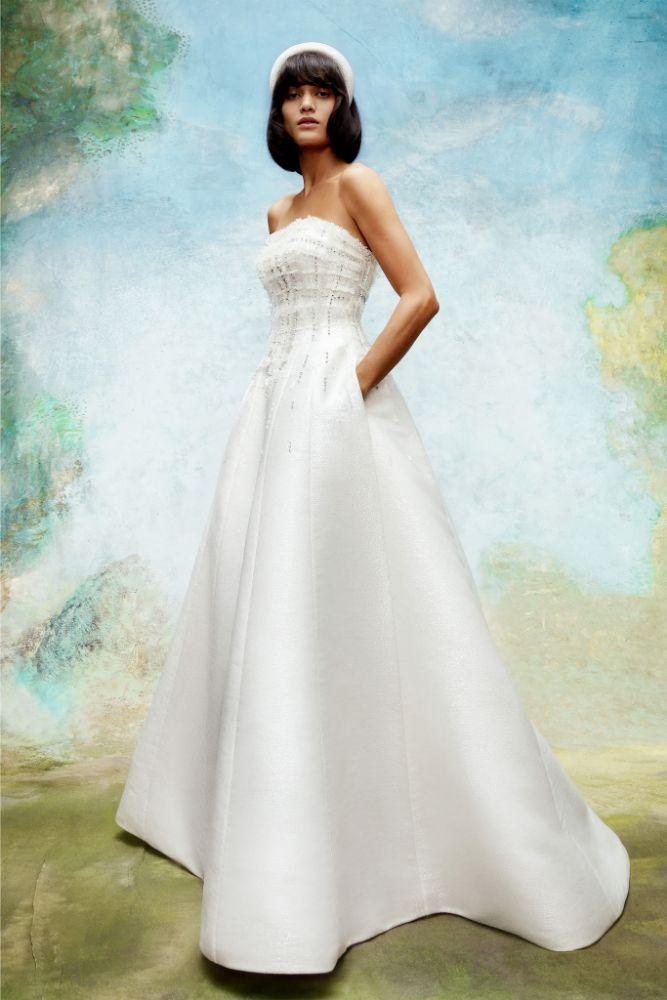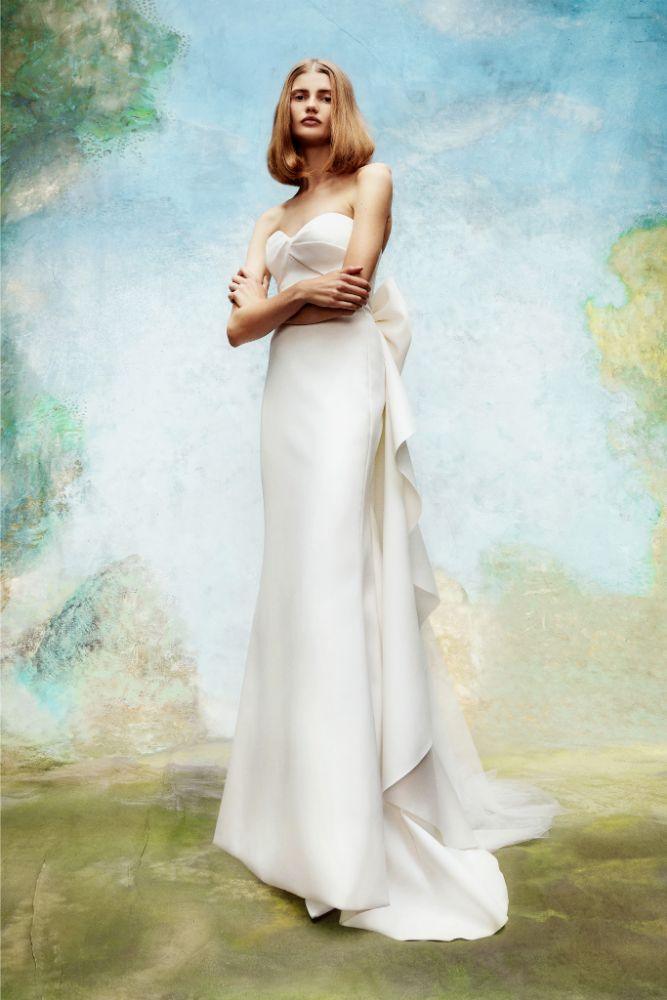 Cascading Back Volant Bow Dress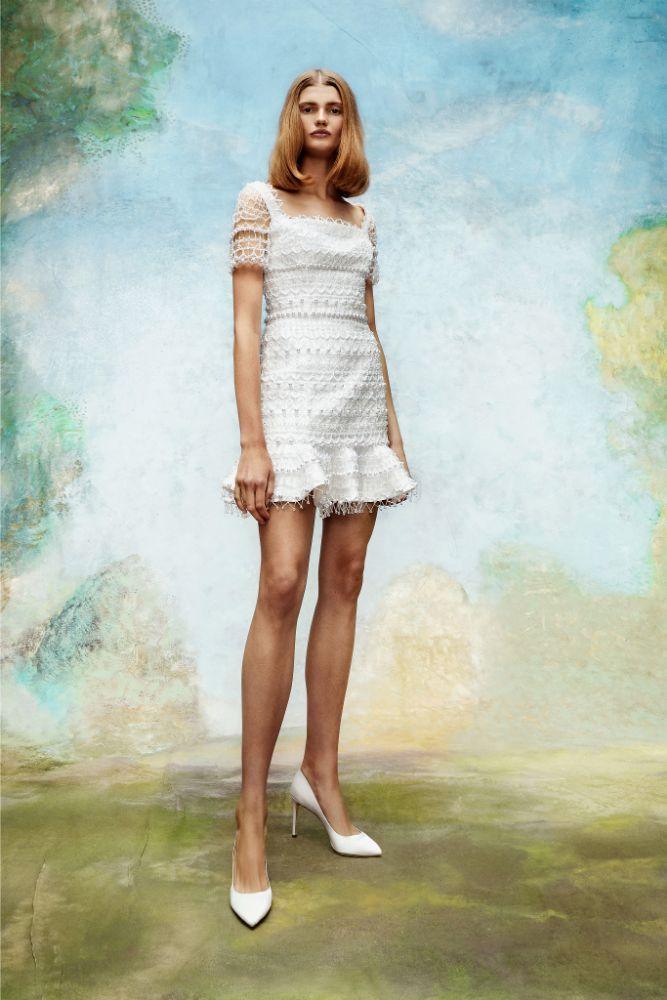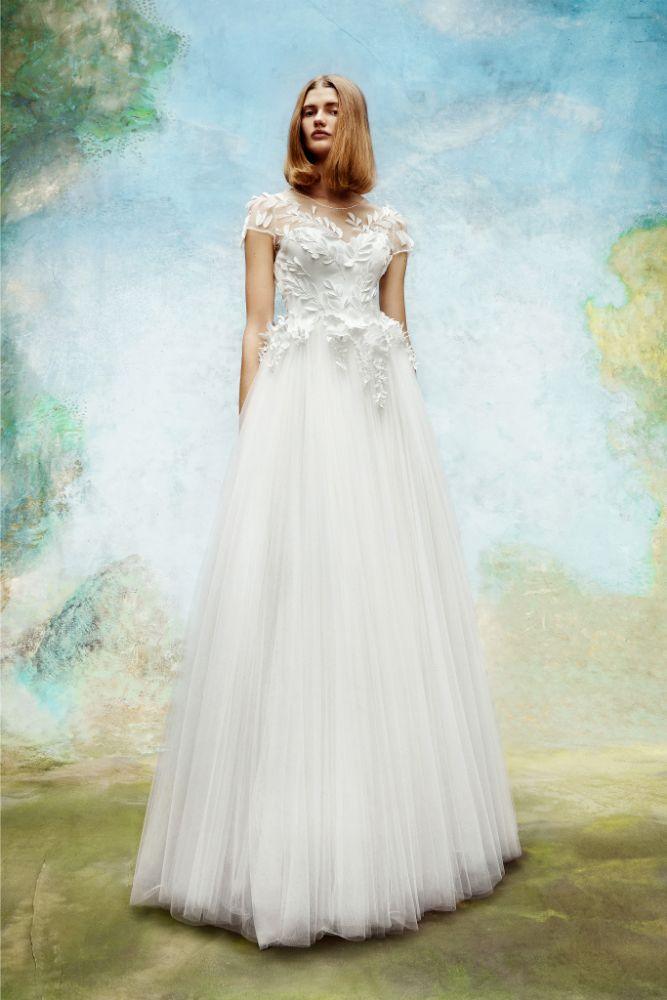 Wisteria Garden Embellished Tulle Gown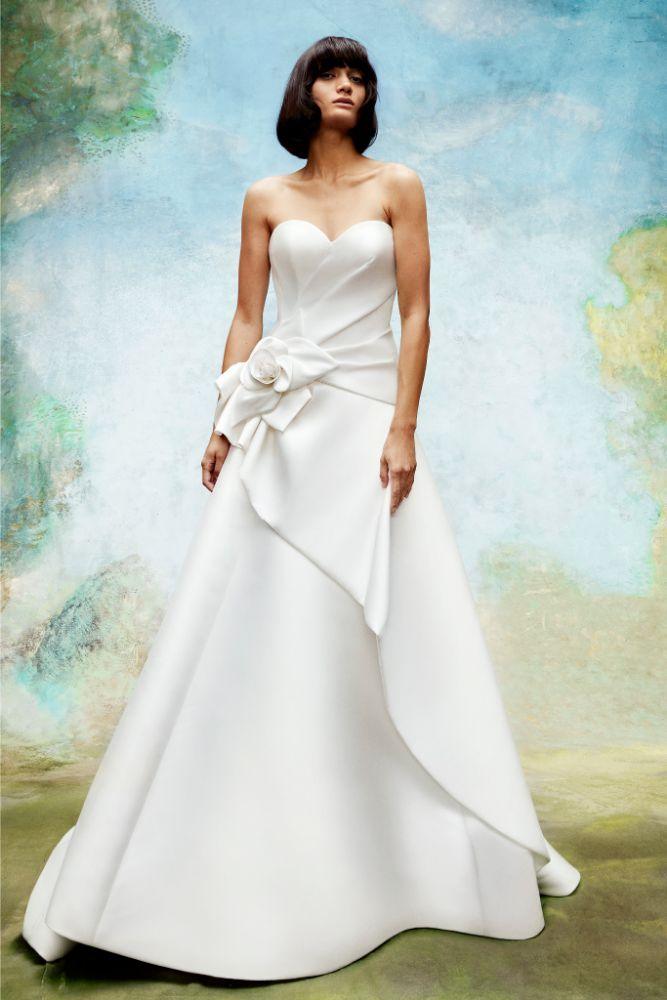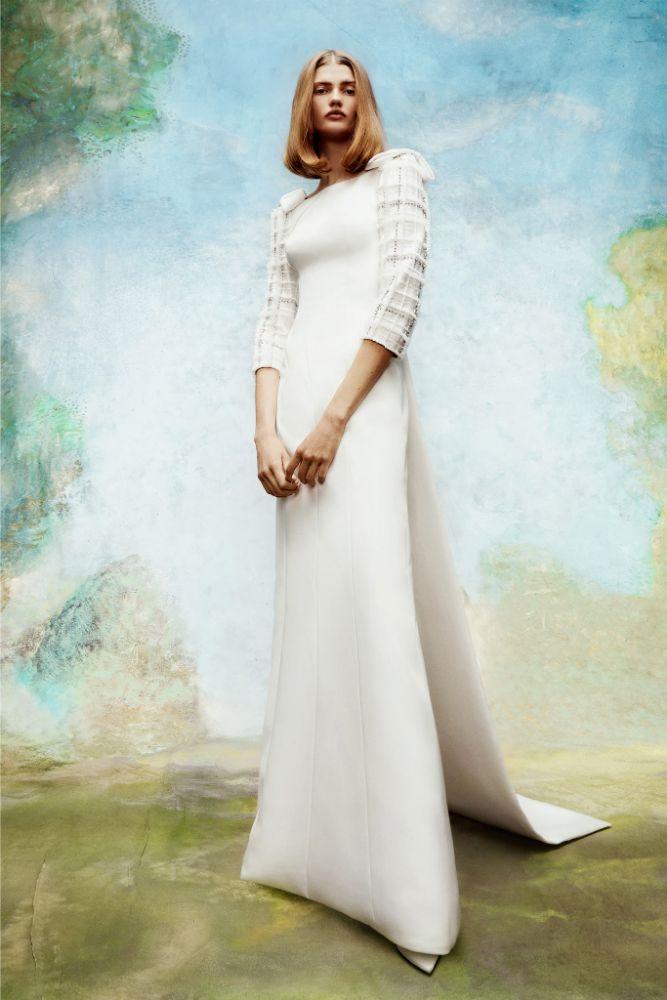 Frosted Tweed Column Gown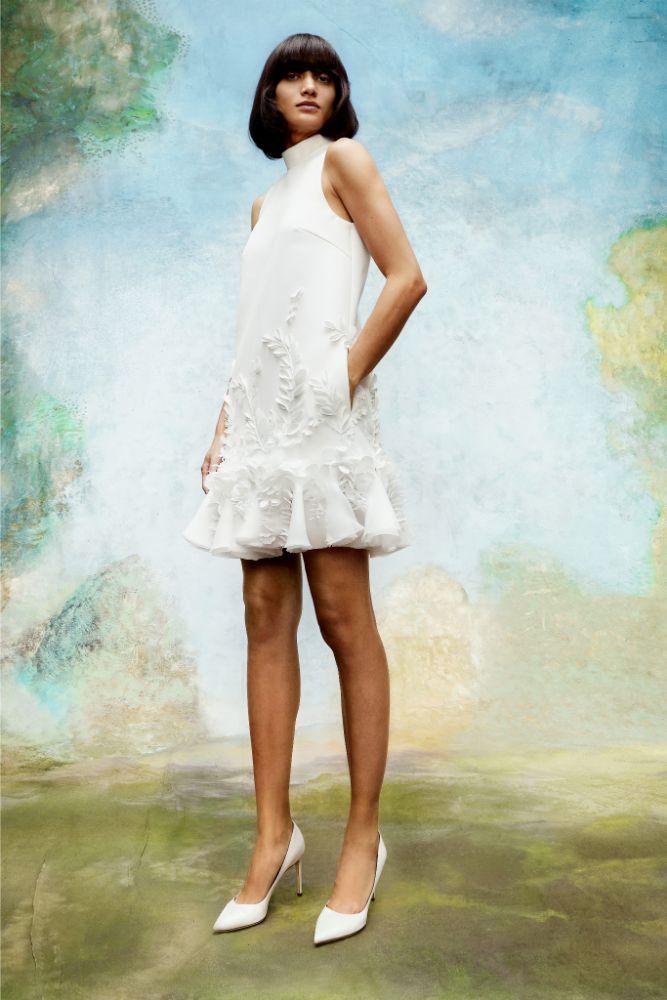 Wisteria Garden V-Back Mini Dress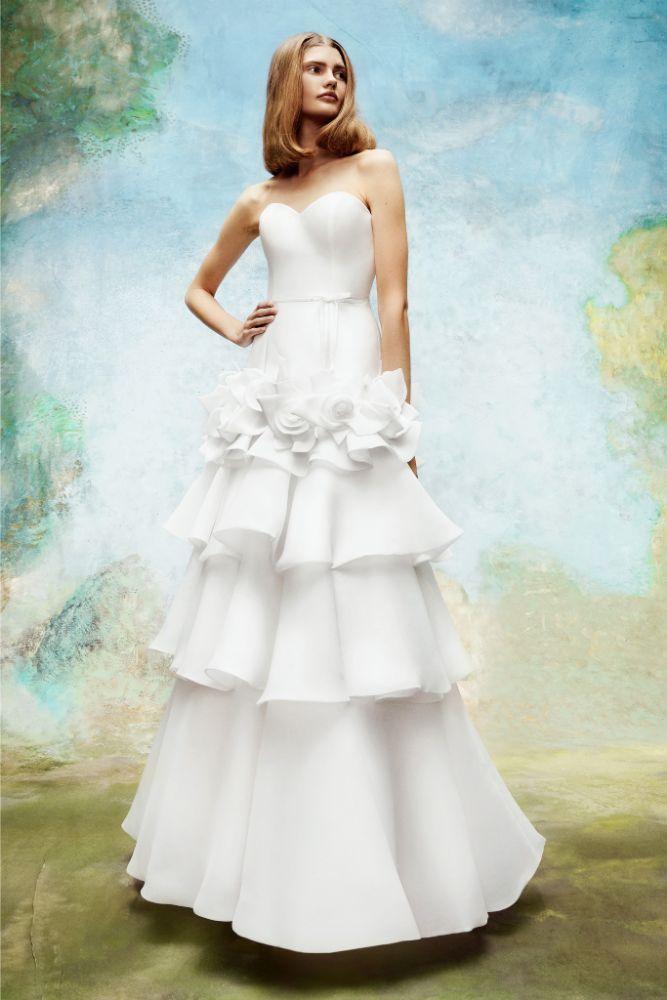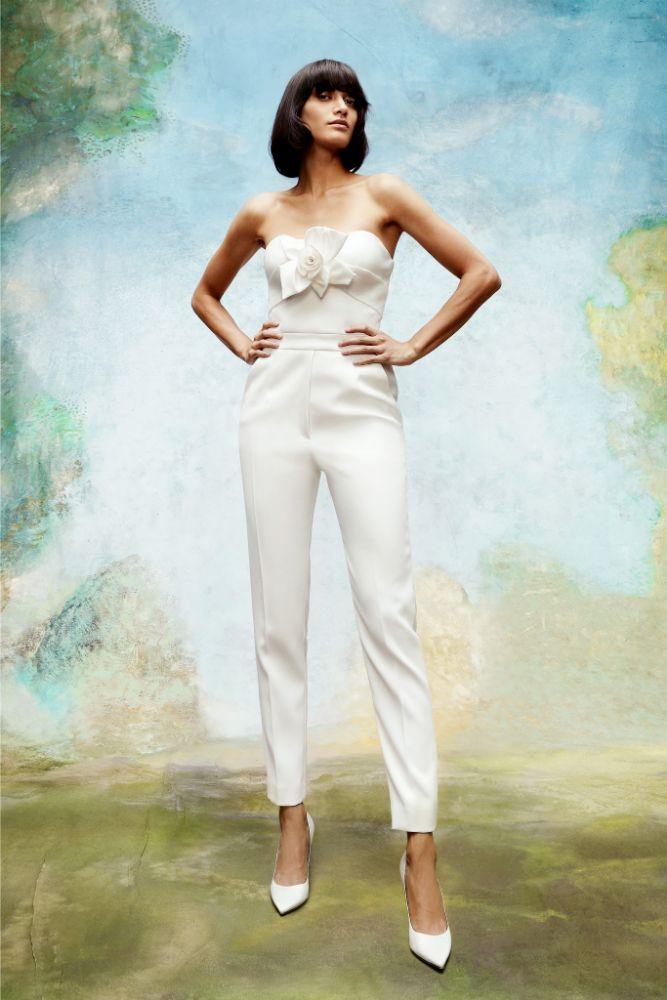 Wild Rose Bustier Jumpsuit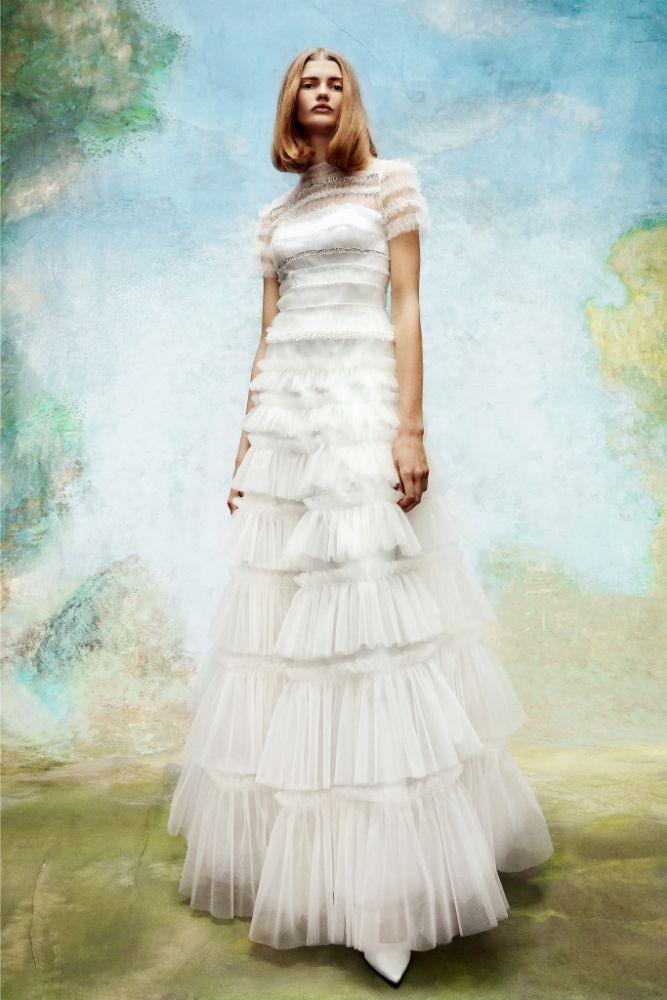 Embellished Tulle Ruffle Gown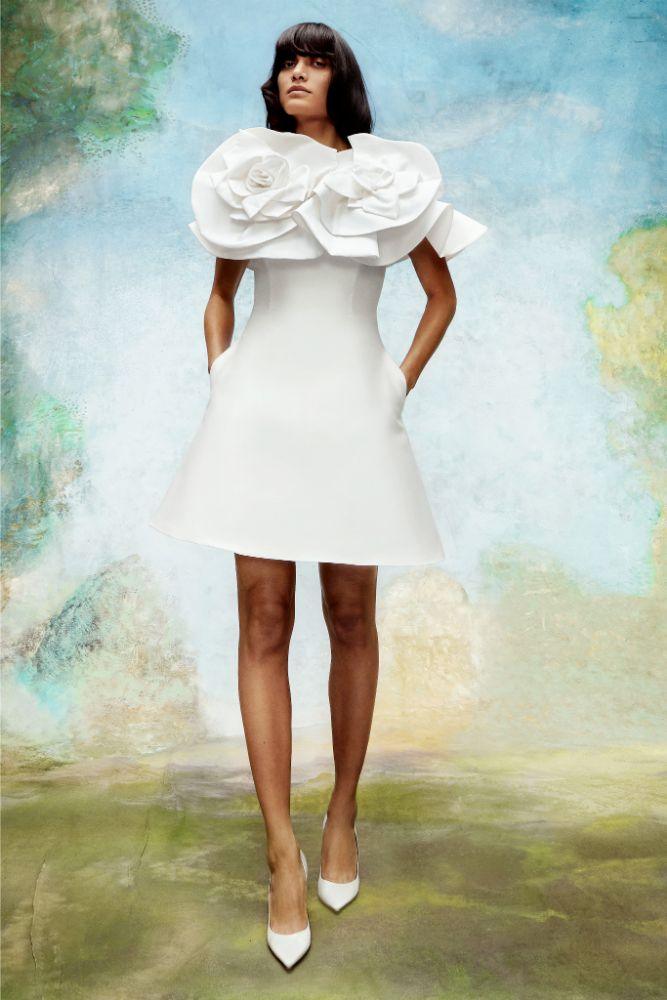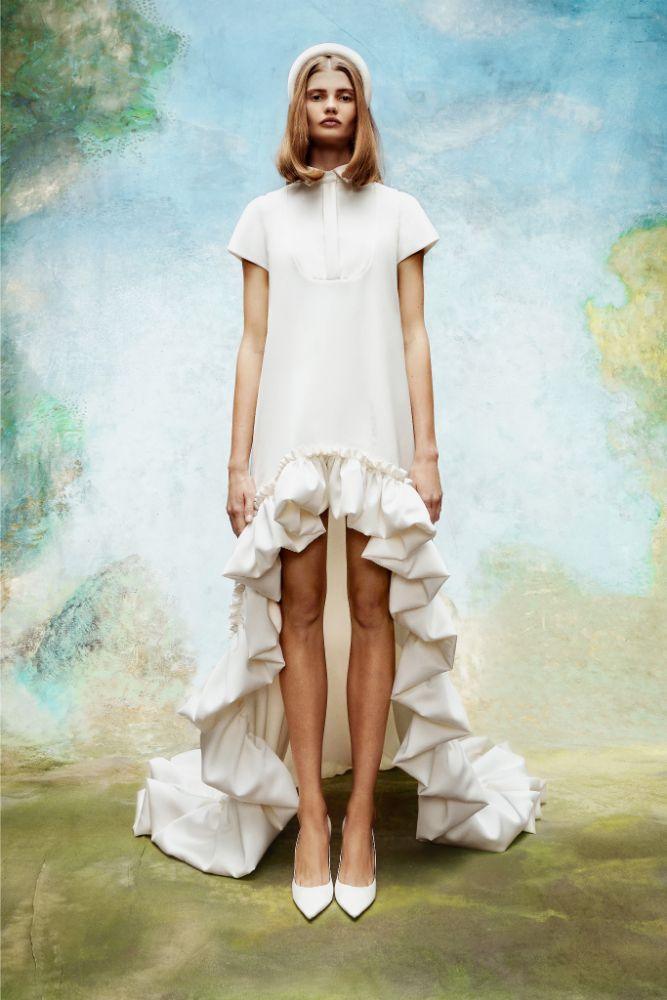 Dramatic High-Low Shirt Dress