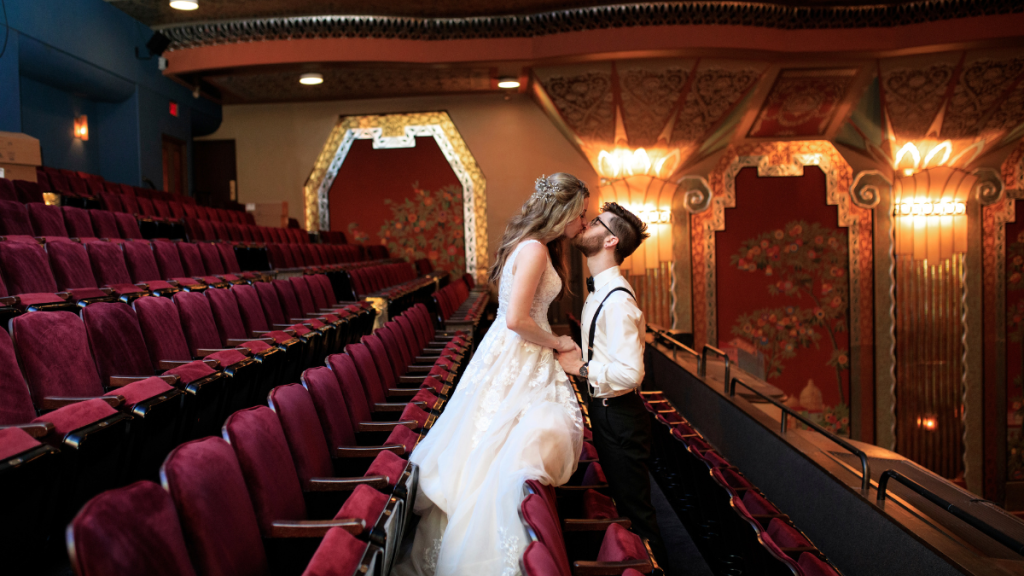 The Venue Search Starter Kit with Paramount's Meyer Ballroom
WRITTEN BY Sam Haywood, Paramount's Meyer Ballroom | Feature Photo by Lauren Ashley Studios
When you begin your venue search, you don't always know what you're looking for. To get you started, here are some tips and important elements to consider.
LOCATION
Are you getting married at a church and want a reception venue nearby? Do you want a countryside or a city venue? Do you want a venue near/at a location that is special to you? These are all great things to think about when you are first starting your search for the perfect venue.
AESTHETIC
Deciding what you want your wedding to look like can be difficult, but the venue is a great place to start with choosing an aesthetic. This can also make choosing your attire easier!
CAPACITY
Before you even start looking for a venue, you will want an estimated guest count. Make sure the venues you are looking at can accommodate an event of your size. Many venues have minimums you have to meet, or you could pay a different rate than their normal pricing. You don't want to fall in love with a space that is nowhere near enough room for your guest count.
BUDGET
Discuss your budget with your partner before you start your search. The amount you are willing to pay will heavily impact your decision and could even rule out some venues completely.
Not every venue includes everything you need in their price. For some venues, you may pay a per-person price, at other venues you may pay a flat rate for the room rental and at others, you may pay a combination of both! Take an in-depth look at their wedding information and make sure you're aware of any extra fees for the add-ons you need for your wedding. You don't want to pay extra for your guests to access the restrooms or have a surprise service and bar fee added after you have fallen in love with the venue.
REVIEWS
Reviews can tell you so much about any business, but when it comes to venues, they can tell you everything! While their overall rating is important, take a look at individual reviews and don't just look at the ones at the top of the page. In the same vein, take the bad reviews with a grain of salt. You can't please everyone and there will always be some sour grapes, but do make note if there seems to be a pattern of dissatisfaction.
PHOTO OPPORTUNITIES
Are there good photo locations in and around your venue? This could be one of the biggest deciding factors when choosing a venue. Does the venue have a lot of photos from past weddings in locations that you like? Do they have photographers that they can recommend that know the area? Do they have a map of good locations or a list of suggestions you can give to your photographer? These are all questions to consider when taking into account your dream shot list.
CATERING OPTIONS
Each venue you look at will have different rules and types of catering. Some have in-house catering that goes directly through the venue, some have a list of caterers you must choose from and some let you choose any caterer you want. A venue's catering policy can easily weed out some of your options without wasting your time with a tour.
---
About the Author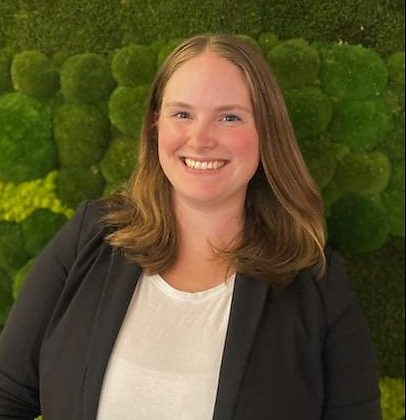 Sam Haywood is the Event Coordinator at Paramount's Meyer Ballroom, where she has been since January 2020. With a background in hospitality administration and dance performance, she is ready to help make your wedding Paramount's Meye Ballroom's next big production.
Paramount Theatre | paramountaurora.com