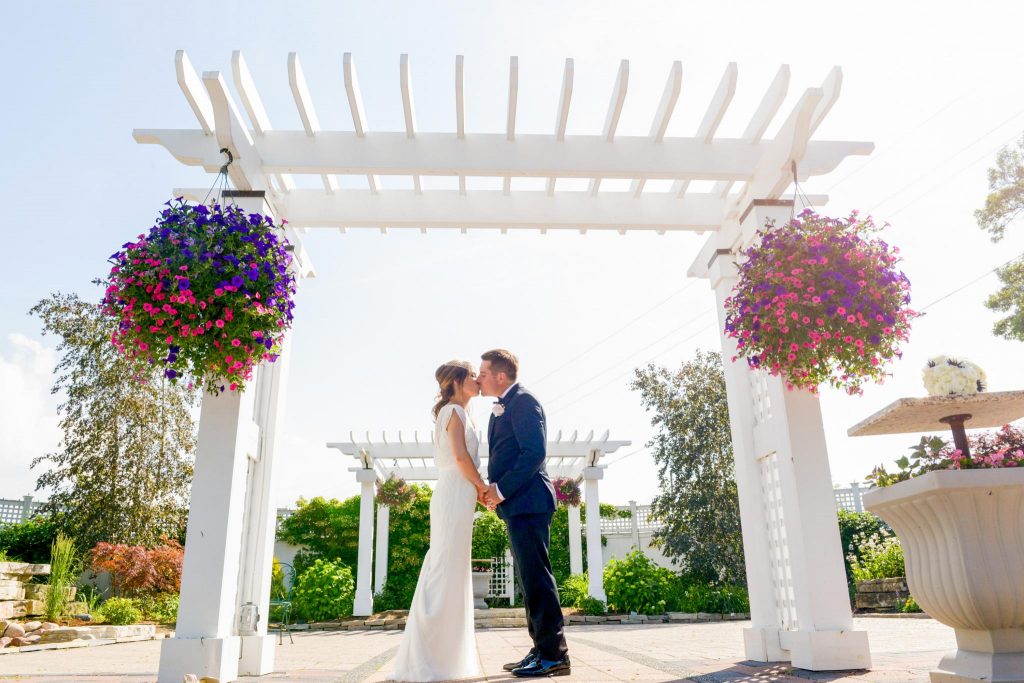 Vendor Viewpoint – Silver Lake Country Club
The wedding pros at Silver Lake Country Club popped by the blog to share all about the gorgeous grounds and fabulous event space they offer for wedding ceremonies and receptions. All photos provided by Silver Lake Country Club.
Couples looking to host a wedding in Chicago have hundreds of options. What makes Silver Lake Country Club so unique?
Silver Lake has amazing photo opportunities! Our rooms are surrounded by spectacular gardens which are illuminated in the evening and the lush 300-acre property offers lakes, fountains, willows and even barns for the rustic look. Additionally, guests love being able to enjoy the evening on the patios right outside the rooms while still being able to get back on the dance floor when that great song comes on.
How is Silver Lake Country Club adaptable?
Thanks to the gorgeous garden views, there really isn't too much decorating that needs to be done. Couples can really put their personality on the event through centerpieces and small details without having to break the bank decorating a blank canvas type of room.
What about the size of events? How does Silver Lake Country Club cater to small, intimate weddings vs. big, boisterous ones?
The Garden Rooms can hold 120 to 420 guests with floor to ceiling windows overlooking our lush gardens. For those more intimate receptions the Club Room can hold 40 to 80 guests with a cozy fireplace and fabulous view of the course.
Why does Silver Lake Country Club like hosting weddings?
We love the unique personalities of the brides and grooms that choose Silver Lake. They all have their individual style which we love to see in their wedding vision and then get to be part of making that vision become a reality.
What are your tips for couples who are just starting the wedding planning process, especially those who are still trying to pick a venue?
The best tip I could give a couple would be to get the "out the door" quote from venues. It is amazing how the tax, service charge and rental fees can really add up when it comes to making the final payment. This quote will give you an idea of what the cost will be once you're "out the door" on the night of the event.
Located just 20 miles South of Chicago, Silver Lake Country Club is the perfect venue for any type of celebration or corporate event. With amazing views, gourmet food, and an excellent staff, your event is sure to be perfect. To start planning your dream wedding, email

[email protected]

.