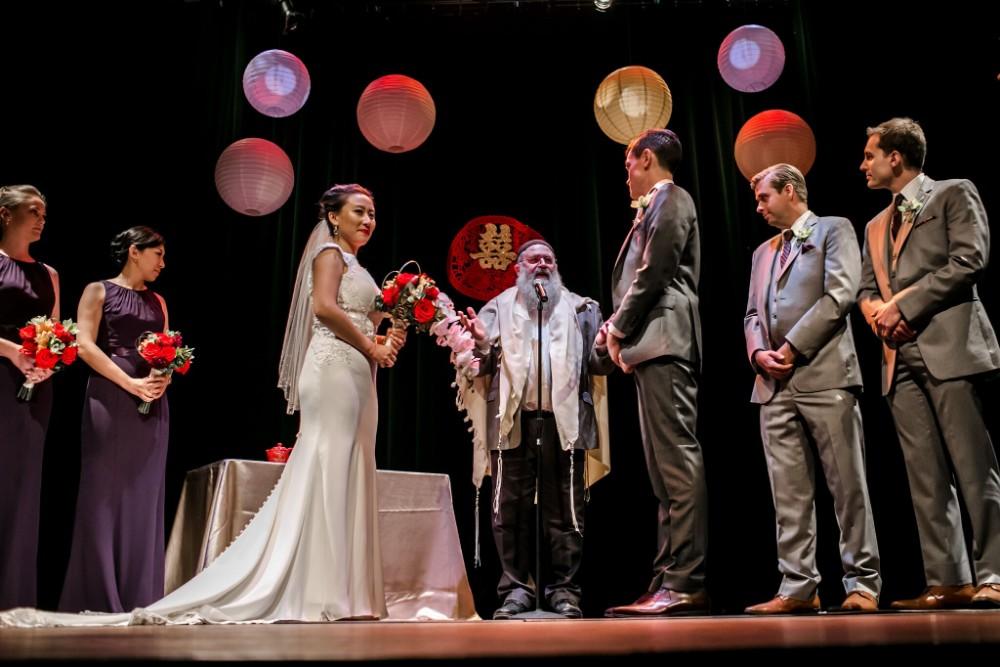 Vendor Viewpoint – Mayne Stage
The fabulous team at Mayne Stage stopped by the blog to discuss their unique, original venue and how it is super versatile and adaptable to a couple's vision. All photos provided by Mayne Stage.
Couples looking to host a wedding in Chicago have hundreds of options. What makes Mayne Stage so
unique?
Our amenities and the ability for any couple to really put their personalized stamp on the venue for their wedding are what sets Mayne Stage apart. Mayne Stage is a grand, Art Deco venue that was restored with 1920s flair. Originally built as a theater in 1912, it now functions as an event and wedding venue. Starting with the personalized marquee and entrance boards, couples are able to really make an impression as guests enter the venue. The monitors, bridal rooms and various stage setups also help to make the venue feel like it is your own. The expertise and knowledge that our experienced staff brings to the table offer our couples a unique, one-of-a-kind experience.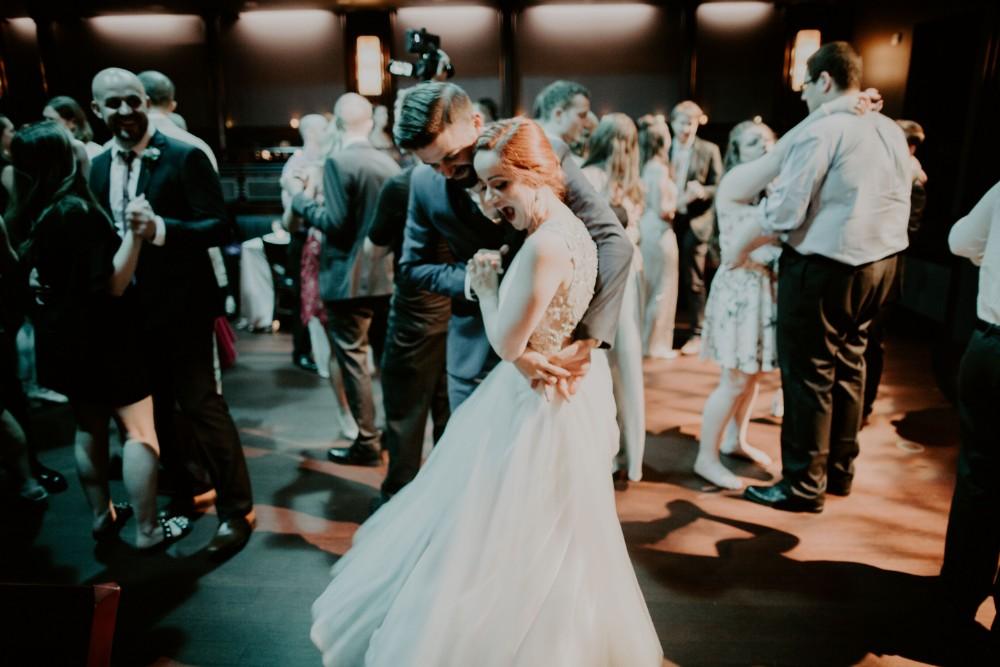 How is Mayne Stage adaptable?
Mayne Stage is able to transform and bring our clients' vision to life. Our state-of-the-art sound and lighting, bridal rooms, the stage and preferred caterers are just a few features that help Mayne Stage highlight the couple and make them the star of the show. Performing the ceremony on stage ensures that all eyes are on the happy couple on such a special day. With three floors, couples are able to have different stations, the perfect area for a photo booth and more.
What about the size of events? How does Mayne Stage cater to small, intimate weddings vs. big, boisterous ones?
The total seated capacity of all rentable space at Mayne Stage is 220, while the standing capacity is 275. Mayne Stage is able to cater to weddings of all sizes by changing the floorplan and seating arrangements to accommodate a wedding of any size. The natural layout of the
theater space, where ceremonies and receptions are held, is more intimate by nature. Our state of the art sound and lighting systems also help to create a more intimate tailored feel to a wedding of any size.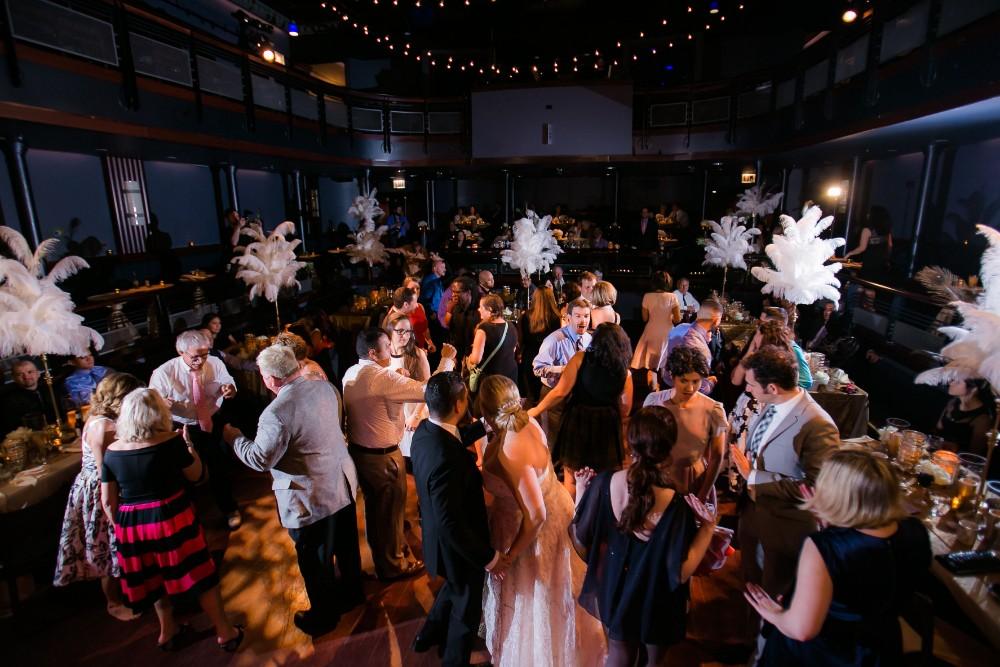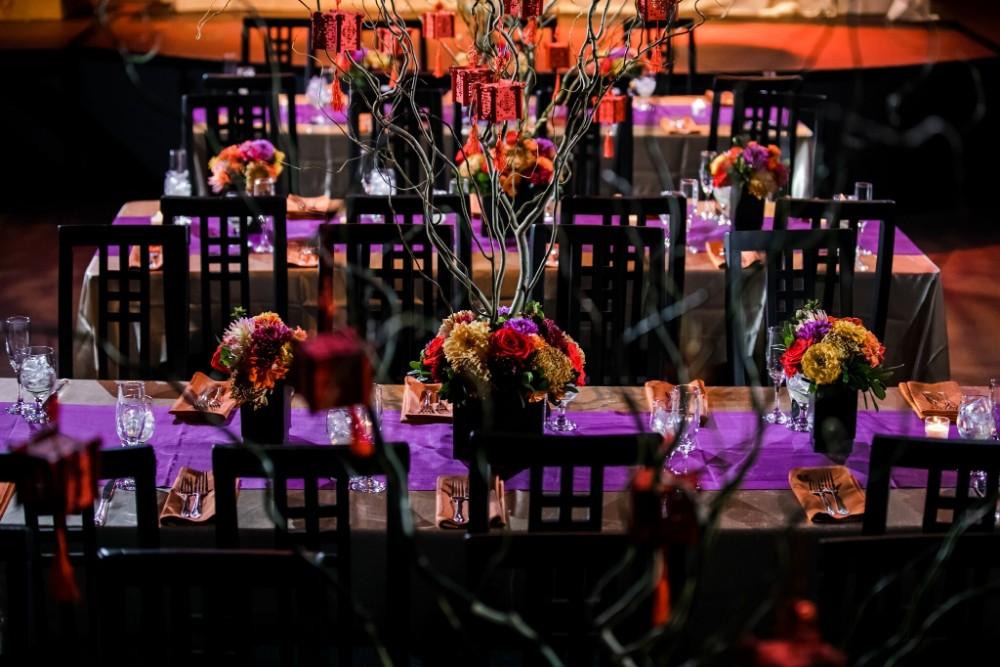 Why does Mayne Stage like hosting weddings?
It is such an honor for us at Mayne Stage to participate in and witness such a special, monumental day filled with love. We truly feel privileged when clients choose to host their wedding at our venue. It feels like family.
What are your tips for couples who are just starting the wedding planning process, especially those who are still trying to pick a venue?
It is important for couples to take tours and ask questions. Make sure to ask what is included in the rental and what amenities are available to you. Understanding what additional add-ons are available as well will help in the decision-making process, with regards to price. It is
important for couples to prioritize their needs versus wants for the wedding and reception, and find out if the venue can accommodate their wishes.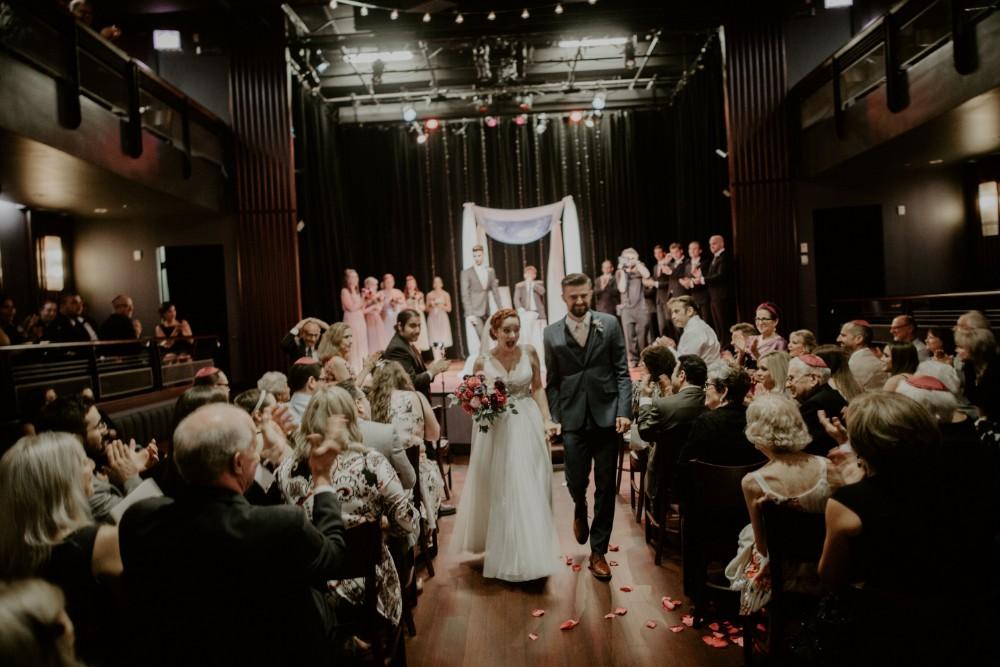 Mayne Stage is an historic, one-of-a-kind wedding venue that makes for vivid, special and entirely unique memories with seating capacity for up to 220 guests and standing capacity for up to 275 guests. Email [email protected] for more information.