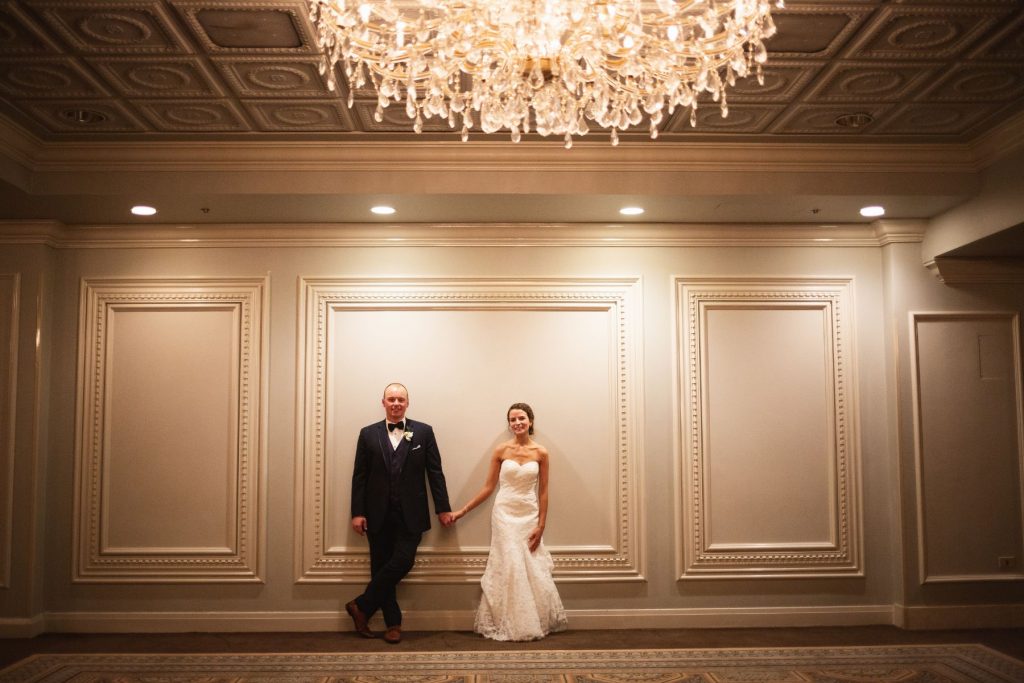 Vendor Viewpoint – Drury Lane Theatre & Events
(photo credit: She See Photography)
Director of Events, Brandon Bierlein, at Drury Lane dropped in to answer some questions about their beautiful, unique venue. 
Couples looking to host a wedding in Chicago have hundreds of options. What makes Drury Lane so unique?
Location, location, location. We're perfectly spaced between two international airports, downtown Chicago, and many fabulous suburban downtown areas. We're also surrounded by picturesque locations perfect for wedding photos.
Inside Drury Lane itself, the crystal chandeliers and bright, lofty ballrooms are a huge draw for us. There are quite literally thousands of Swarovski crystals in nearly every room. Some of them have traveled with us for decades from previous Drury Lane locations across Chicagoland. They're part of our history and add instant glamour.
And of course, we're a family business. Many of our event team members have been with us for over 20 years. This organization, while large, is family-run and family-focused at its core. Our team cares about our space deeply, and every single guest is welcomed into our home warmly and with lots of love, attention, and care for the legacy of our space. There is a lot of pride alive in this building.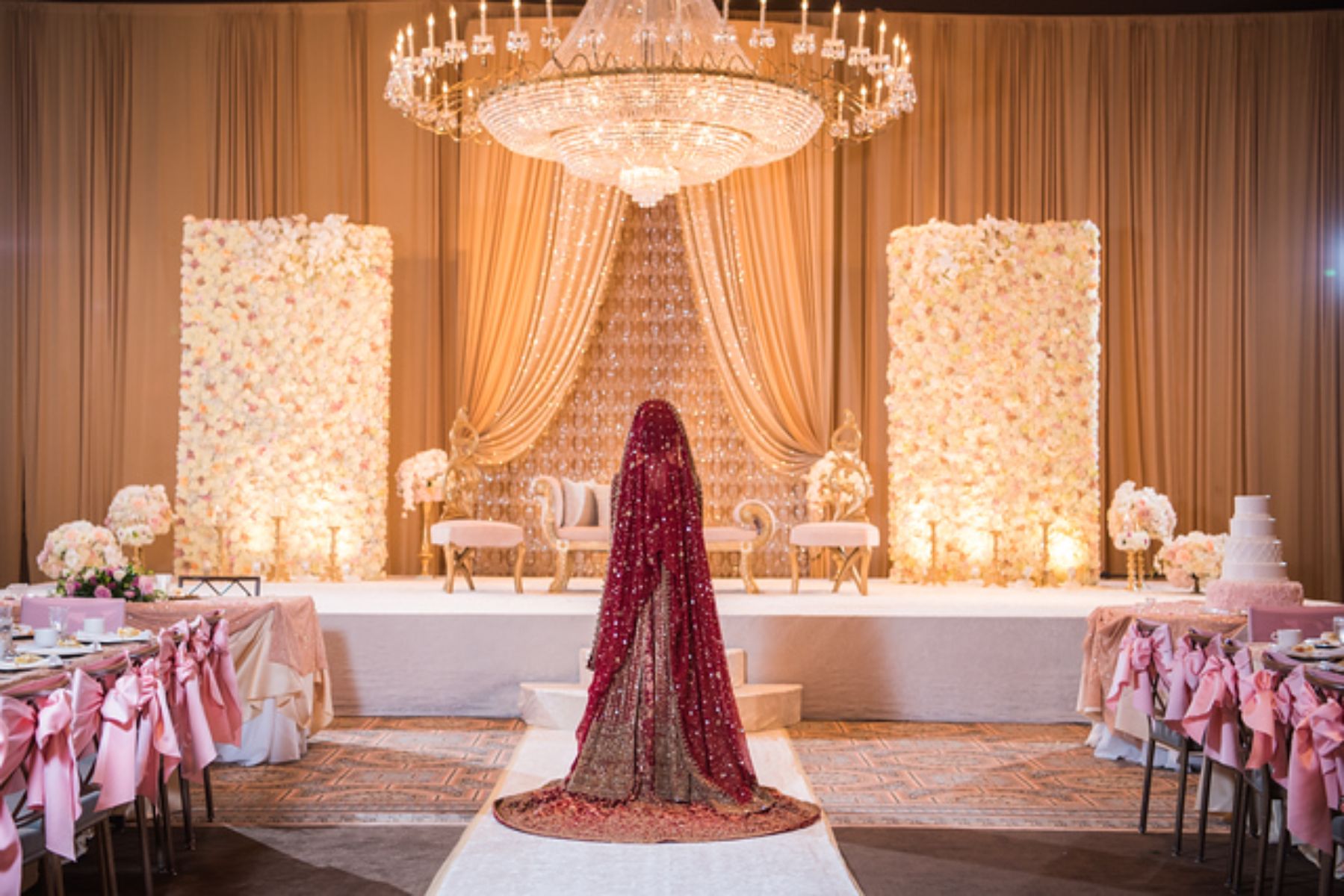 (Photo credit: Maha Studios)
How does Drury Lane adapt to couples' needs?
We offer various customizable spaces, custom floor plans, complimentary parking, the list goes on. The Drury Lane team is passionate about creativity, and every couple is treated with individual attention and care. Each event is perfectly catered to our couple's wishes, and we love turning new and innovative ideas into reality, whether that involves working with new vendors or getting creative with our own team's skills.
How does Drury Lane cater to small, intimate weddings vs. big, boisterous ones?
We host events for anywhere from 50 guests to over 2,000 guests and pride ourselves on the flexibility of our spaces; within each room, the floor plan is completely customizable. Our most intimate private space, the English Room, accommodates anywhere from 50 to 80 guests and is perfect for small weddings, rehearsal dinners, or bridal showers. The Grand Ballroom holds 2,000 guests, and it can be divided into four smaller ballrooms – the Oak, Brook, Terrace, and Venetian Rooms – each of which accommodates up to 400 guests. The Crystal Ballroom, which holds up to 240 people, is a separate ballroom with its own cocktail foyer, which is perfect for weddings with both ceremony and reception at Drury Lane.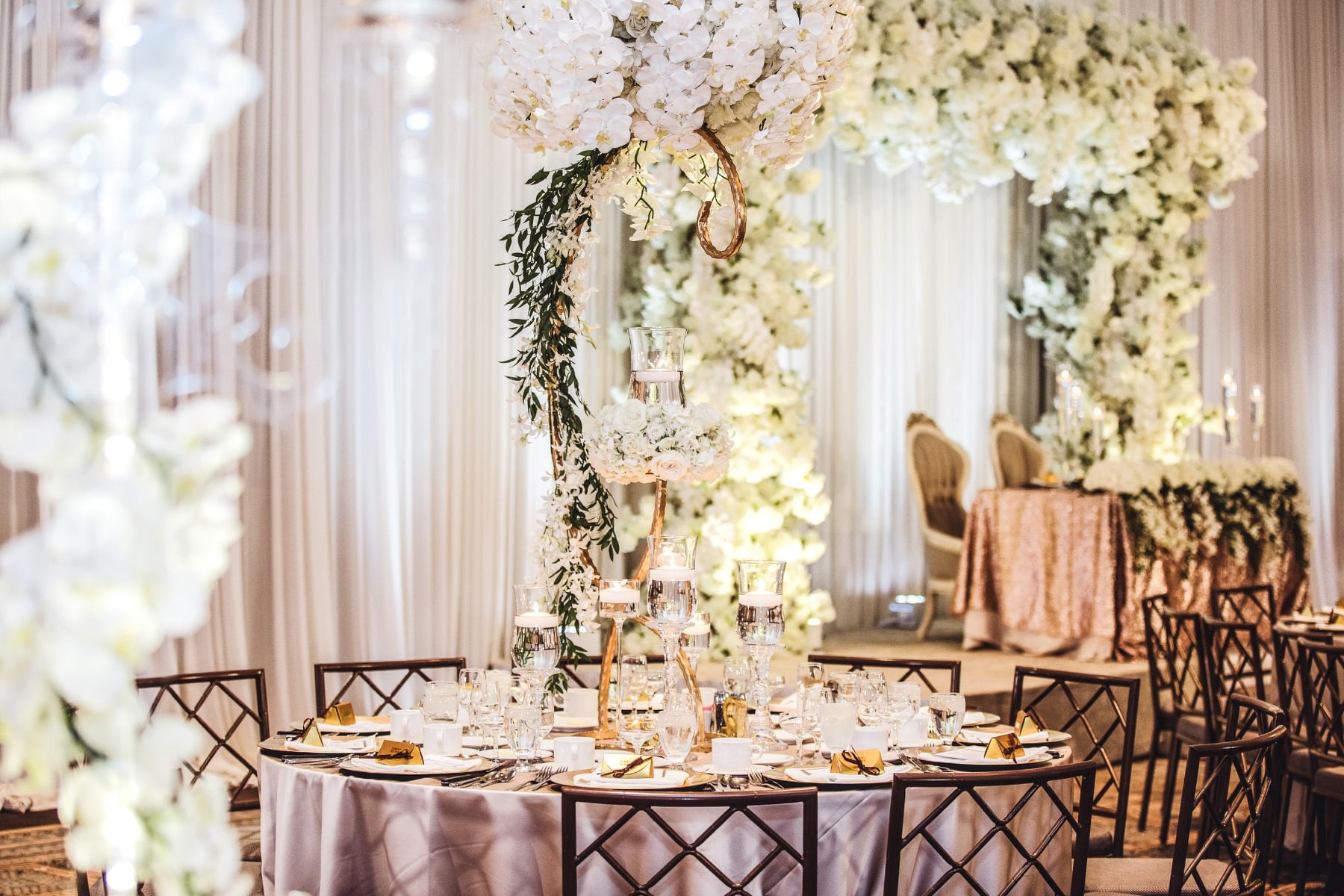 (Photo credit: Monika Baranski Photography)
What makes a Drury Lane wedding special?
We are so much more than a venue – our relationship with our couples is everything. We love working with couples from the moment they walk into our space for the first time to the end of their event with us night-of. Our attention to detail, our offerings, and the care from our team speaks volumes. We enjoy lending an ear and offering professional advice throughout the process in addition to all the various things we provide in our package. At the end of the day, we enjoy working with people, and we love making memories with our couples and assisting in a smooth, stress-free experience from every angle.

(Photo credit: Elizabeth Greve Photography)
What are your tips for couples who are just starting the wedding planning process, especially those who are still trying to pick a venue?
Go with your gut. It's important not only that you love the space but also that you really vibe with the team. Look to work with people who are honest, bright, positive, and willing to go above and beyond to ensure you are comfortable and happy with every aspect of their offerings. If you love planning, then by all means, take the helm and enjoy the ride. If you're not much of a planner, we encourage you to hire a planner or relay any questions you have directly to us. We will always do our best to steer you in the right direction. At the end of the day, the process should be fun and enjoyable, and so much of that comes from who you're working with.
(Photo credit: Jaime Campanelli Photography)
Drury Lane Theatre & Events versatile space can be tailored to accommodate every type and size of event, with a professional events team that will work with you on every detail. Click here for more information about booking your wedding at Drury Lane Theatre & Events.