Vendor Viewpoint – Arrowhead Golf Club
The wedding professionals at Arrowhead Golf Club dropped by the blog to discuss their gorgeous venue and the personalized wedding experience they offer. All images supplied by Arrowhead Golf Club.
Couples looking to host a wedding in the Chicagoland area have hundreds of options to choose from. What makes Arrowhead Golf Club so unique?
Arrowhead hosts one wedding per evening, which gives the couple an intimate and private experience at our venue. We have space for an outdoor or indoor ceremony and cocktail hour in addition to the indoor reception space. Our ballroom overlooks our golf course and has three balconies attached to enjoy. The grounds and stonework on the building are artistically designed so you are guaranteed beautiful photos at our facility any time of the year.
We have a wedding team that loves the planning process and is always onsite the day of the wedding to ensure everything goes exactly as the wedding couple imagined. We handle a lot of the planning for the couples as we provide calendars and resources to ensure a smooth planning process. Everything comes from in-house, so the only outside vendors would be a florist, DJ, photographer, videographer, or wedding coordinator as needed. You can check out our blog on our website to read about good organizational techniques and what Arrowhead does to help!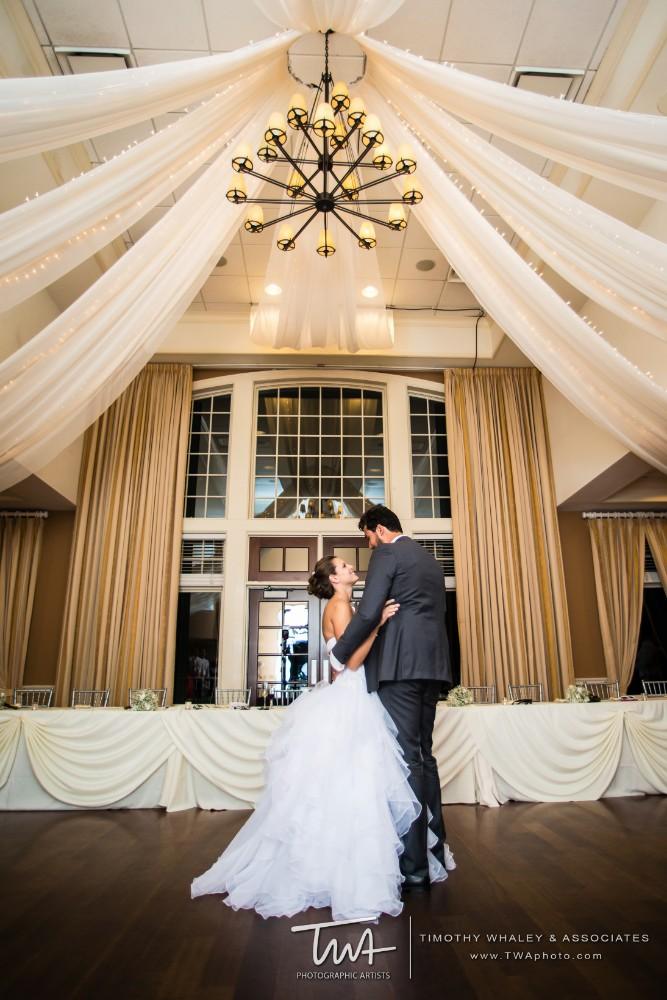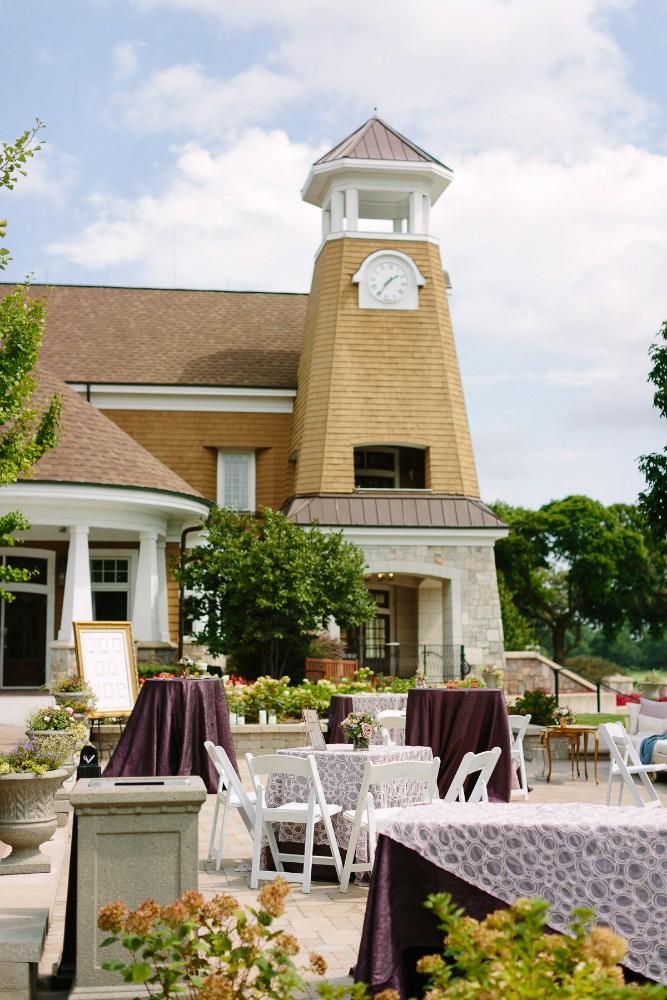 How is Arrowhead Golf Club adaptable?
Arrowhead has a charming and elegant ambiance throughout our facility. You can plan a classic crystal and rhinestone wedding, a rustic wedding, or a modern designed wedding and they will all fit right in. Our indoor and outdoor ceremony and cocktail hour location provide flexibility, even if mother nature doesn't want to cooperate. The floor to ceiling windows help bring in the natural beauty so you don't have to "dress up" the ballroom to make it look beautiful.
How does Arrowhead Golf Club cater to small, intimate weddings vs. big, boisterous ones?
We have a total of 7 private event spaces with 3 of the 7 rooms making up our grand ballroom. Since we only host one wedding each night, we mostly see weddings that average 140 – 200. However, we can hold up to 275 in our ballroom or break down our ballroom to hold a smaller, more intimate wedding. Our other private event spaces can be used for dinner receptions under 40 guests. All 7 of our rooms overlook the golf course so you are guaranteed a stunning view in any room you book.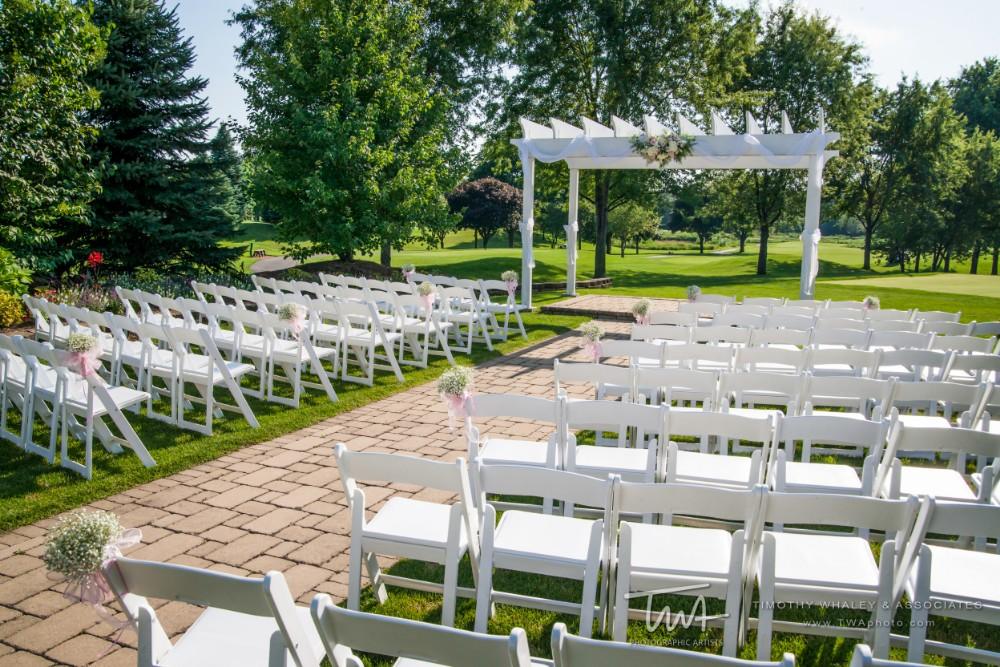 Why does Arrowhead Golf Club enjoy hosting weddings?
It's simple – we love making the biggest day of your life perfect. We're all in the hospitality industry because we want to make others happy. We love getting to know our couples and their families and seeing everyone enjoy themselves the day of the wedding. Our long hours and day to day hard work mean something to someone and that's what matters.
What are your tips for couples who are just starting the wedding planning process, especially those who are still trying to pick a venue?
Stick with what your gut tells you. Don't choose a venue just because it costs the least, don't stress yourself out looking at 20 different venues, and most of all ENJOY the process! Finding the right venue is one of the hardest parts of wedding planning, but this is supposed to be a fun time in your life, so find a way to enjoy every little bit of it!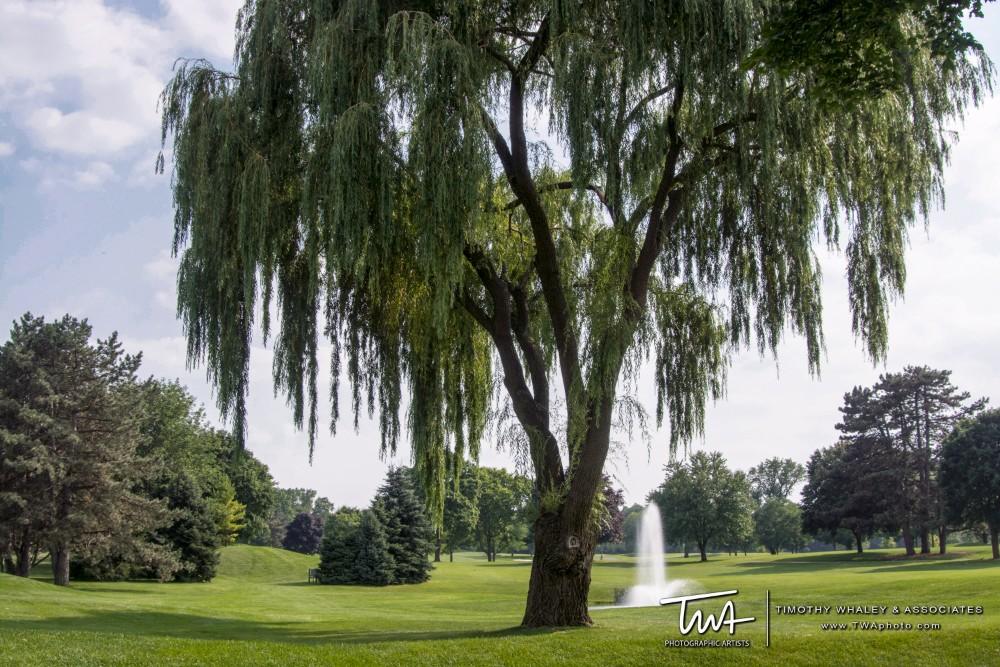 Arrowhead Golf Club is nestled Between Danada Farms and Herrick Lake Forest Preserve in Wheaton, Illinois. The stone and brick clubhouse overlooks the lavish green of manicured golf courses. By only booking one wedding per evening, Arrowhead Golf Club guarantees that each couple has the staff's undivided attention. Each couple works closely with their own wedding specialist to coordinate every detail of their big day. For more information, contact [email protected].