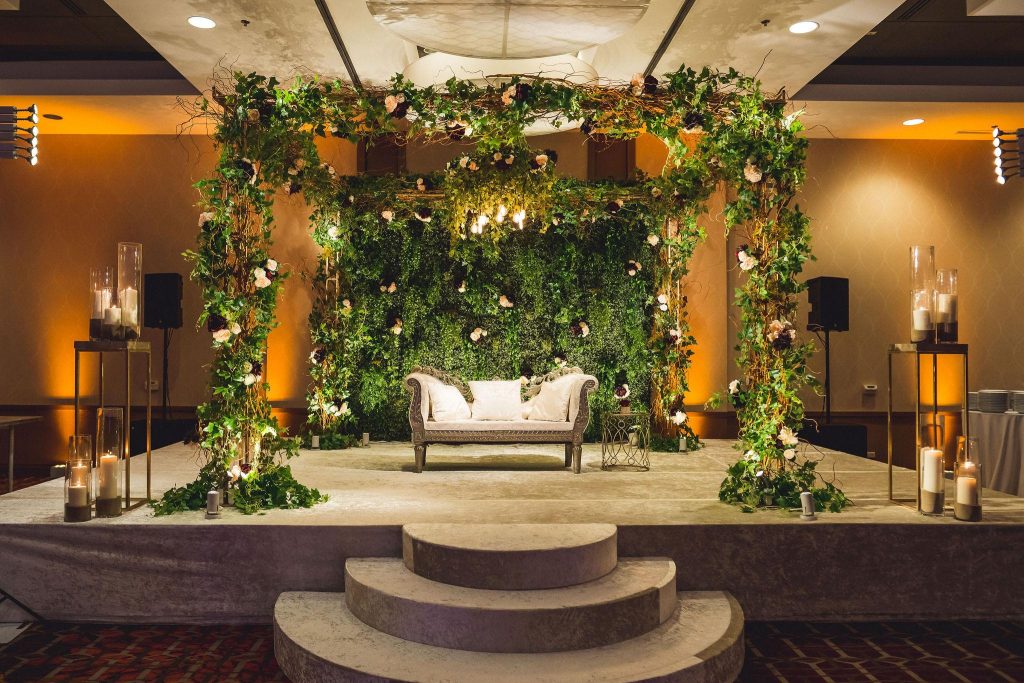 Using Greenery in Your Décor – with Chicago Marriott Naperville
Looking for wedding décor tips? We've teamed up with the wedding professionals at Chicago Marriott Naperville to show you all the innovative uses for this versatile floral element.
(photo provided by: Chicago Marriott Naperville; floral: Yanni Design Studio)
More Than Bouquets
We all know bouquets are full of beautiful greenery these days: eucalyptus, myrtle, ferns, and more. But there are so many unique and fun ways to use greenery in your wedding décor and details! Scroll through for some of our favorites.
Greenery in Backdrops
A statement backdrop wall or arch can get expensive quickly. Making your backdrop entirely from more cost-effective greenery is a clever way to make a statement without blowing your budget. Greenery is neutral and can be included with almost any style or theme, so it won't limit your other décor. Add in a few large blooms throughout your greenery-filled backdrop to add a romantic look, or weave in pampas grass for a more boho chic vibe.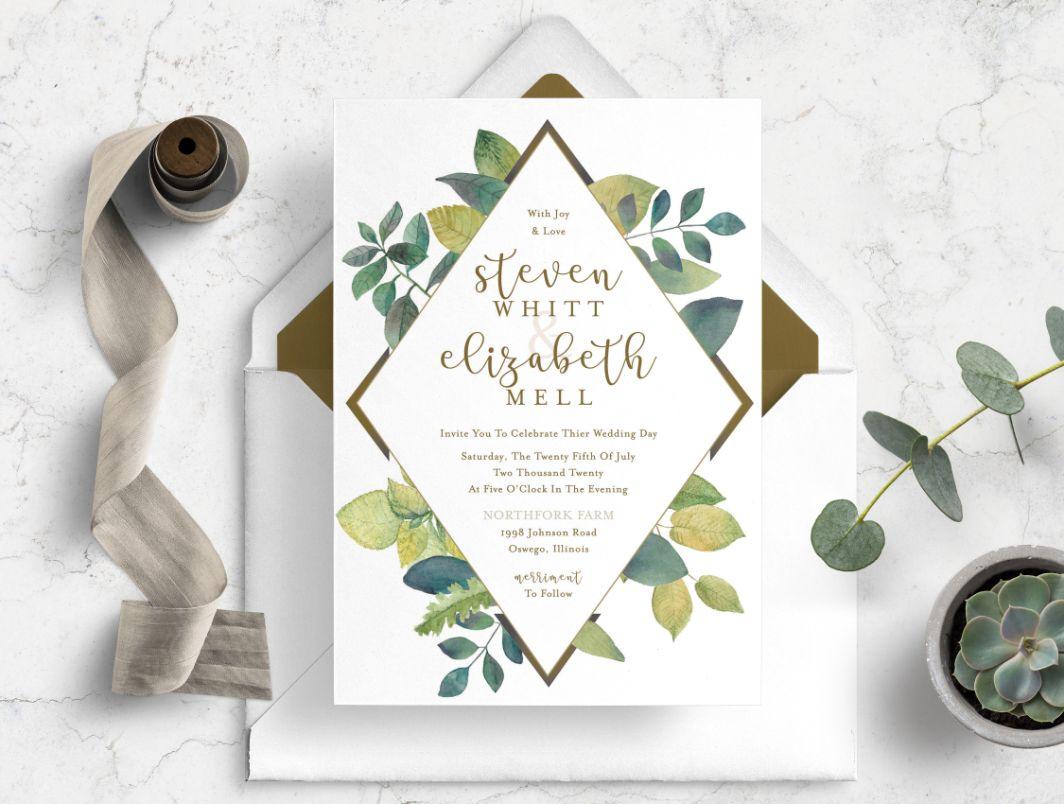 (Photo provided by: Amore Creative)
Invitations
Your wedding stationery sets the tone for your entire wedding. Show your guests a sneak peek of the luscious greenery they can expect at your wedding ceremony and reception by including some greenery on your wedding invitations. The greenery look can be modern, romantic, traditional or bohemian. This means you can customize your wedding invitations with greenery and still carry through your overall style.
Greenery Table Runners
Want to make a statement on your reception tables? Consider using abundant greenery as a table runner. You'll get a bold look without the expense of blooms. You can accent your tables with greenery table runners and any other décor that fits your theme: candles, small bouquets or loose flowers. We love when couples decorate the head table with an abundance of greenery and then carry a smaller version of greenery table runners onto the other tables.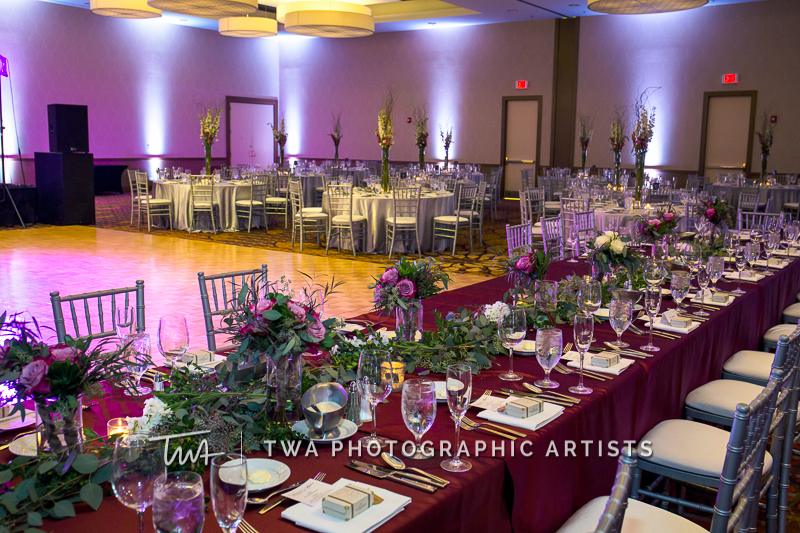 (photo credit: TWA Photographic Artists)
However you choose to use it, greenery is a versatile, cost-effective and beautiful wedding décor element. Combine some luscious greenery with your individual style to make a statement that your guests will always remember. We think you'll fall in love with the myriad ways you can use greenery to elevate your wedding décor and style.