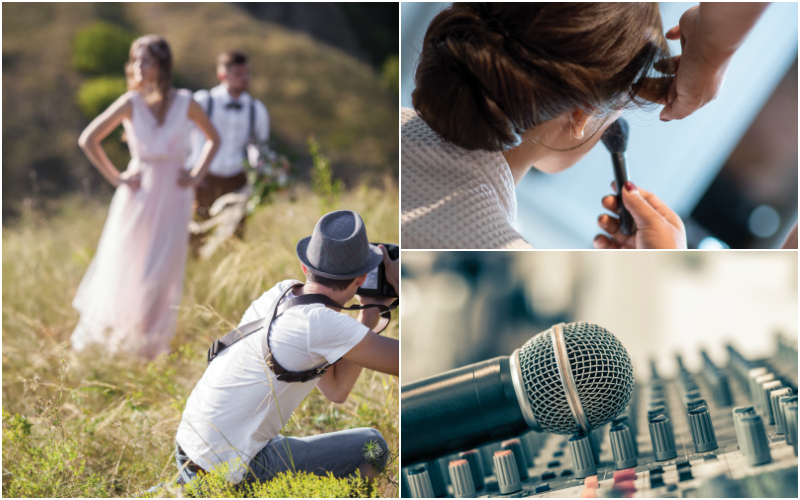 The Ins and Outs of Contracts and Deposits
By Zach Thomas
In the midst of all the fun that comes with wedding planning, a bride ought to know a thing or two about those serious contracts she's signing on the dotted line.
Why do I have to pay a deposit to vendors like photographers, DJs, planners, etc?
To discuss a deposit, it also becomes a discussion about contracts—they go hand-in- hand. The contract spells out the agreement (date, time and rate; and what you should expect from the vendor, what the vendor should expect from you) and the deposit is the force behind that agreement. The deposit allows the vendor to be confident in turning away other potential clients for the same date, and it allows the couple to feel confident their vendor will show up and perform their hired duties the day of the wedding.
Is a standard practice of wedding vendors to require a deposit?
Yes. If the vendor you are choosing to work with doesn't require a contract and deposit, you should be concerned about what other things they are leaving out of their business (e.g. insurance, back-up equipment, or experience). If there isn't a contract and deposit requirement, that is a red flag. Remember, a contract and deposit also protects the customer and adds peace of mind that a vendor will show up and do the job they are hired for.
How much money should I expect to put down for my deposit?
This amount varies, but 50% is fairly standard.
What if I have to cancel?
Read over any contract you are signing, and ask the vendor you are working with to explain anything you are unclear about. Weddings don't happen for a number of reasons—break-ups, family disagreements, weather issues, and sometimes the couple get so overwhelmed planning they run off to Vegas to elope. If you need to cancel, notify the vendor immediately and just be open to having a conversation about what your contract may entitle you to. Many contracts have the flexibility to deal with the various reasons for cancellation. Sometimes if the vendor is able to book another client with a comparable package on the same day, the deposit or a portion is refundable no matter the reason.
What if I pay a deposit and the vendor has to cancel?
You should ask for your deposit to be promptly refunded.
What type of legal wording should I look for in a vendor contract specific to deposits?
You should make sure what is and what is not refundable is clearly articulated. Some vendors who work with multiple clients in a day may allow for a partial return of deposit, within a certain period of time before the event. Most photographers can't do that because it's much harder to fill the date, especially the closer you get to the event.
What if I cancel, and I feel like I deserve my deposit back?
The terms should be clearly spelled out in the contract. Weddings (and planning them!) are emotional, but when dealing with vendors a customer should always keep in mind that they are working with business owners.