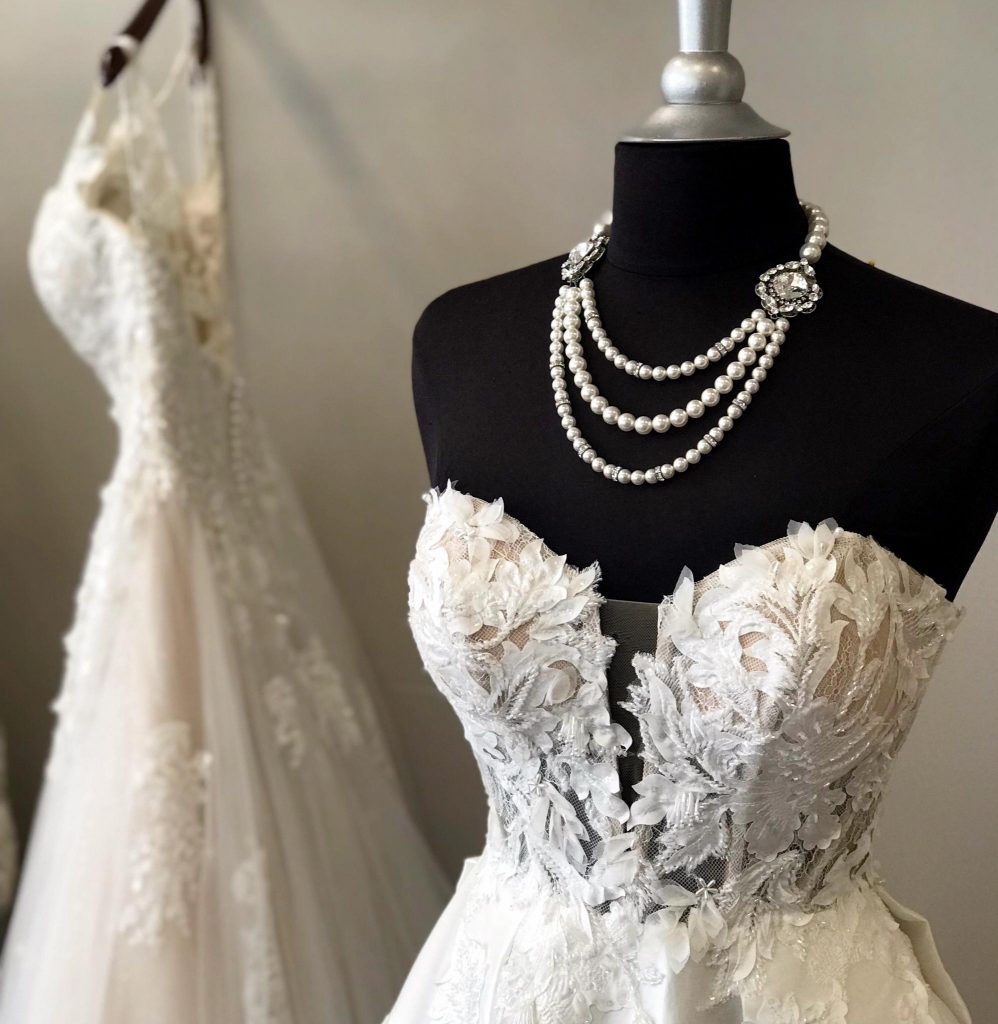 Trunk Show Guide for the Beautiful Bride
One of the top priorities for any newly engaged bride-to-be is finding the perfect wedding dress. Attending a trunk show or two is the perfect way to see lots of dresses and get insider information. Read on to find out all the details about what trunk shows are, how they can help you in your quest for the dress, and where these shows are happening near you. Written by Kara Vana.
What exactly is a trunk show?
A trunk show is an event created to showcase a particular designer's new line of dresses. Trunk shows are usually hosted at a bridal boutique and can either be accompanied by the designer themselves or a representative from the company. On a day to day basis, most bridal boutiques only carry a few dresses from a designer's collection. At a trunk show, you are able to view the whole collection and some gowns that haven't even hit the market yet! You don't have to attend a trunk show to find a wedding gown, but it's a great way to kick off your search for the perfect gown in a fun, manageable way.
How does attending a trunk show benefit me?
As a bride, you have direct access to the designer. You don't need to know the designer's dresses well to attend, but we do recommend looking at their previous collections to see if their style is what you're looking for. The designer or representative will be there to answer any questions you have about color, style, or any details about the gown. Most trunk shows have special offers if you order during the event, but just because it's a trunk show doesn't mean it is a sale. Accessories, such as veils, may be included in the event, but you should ask the hosting boutique when you RSVP so you know what to expect.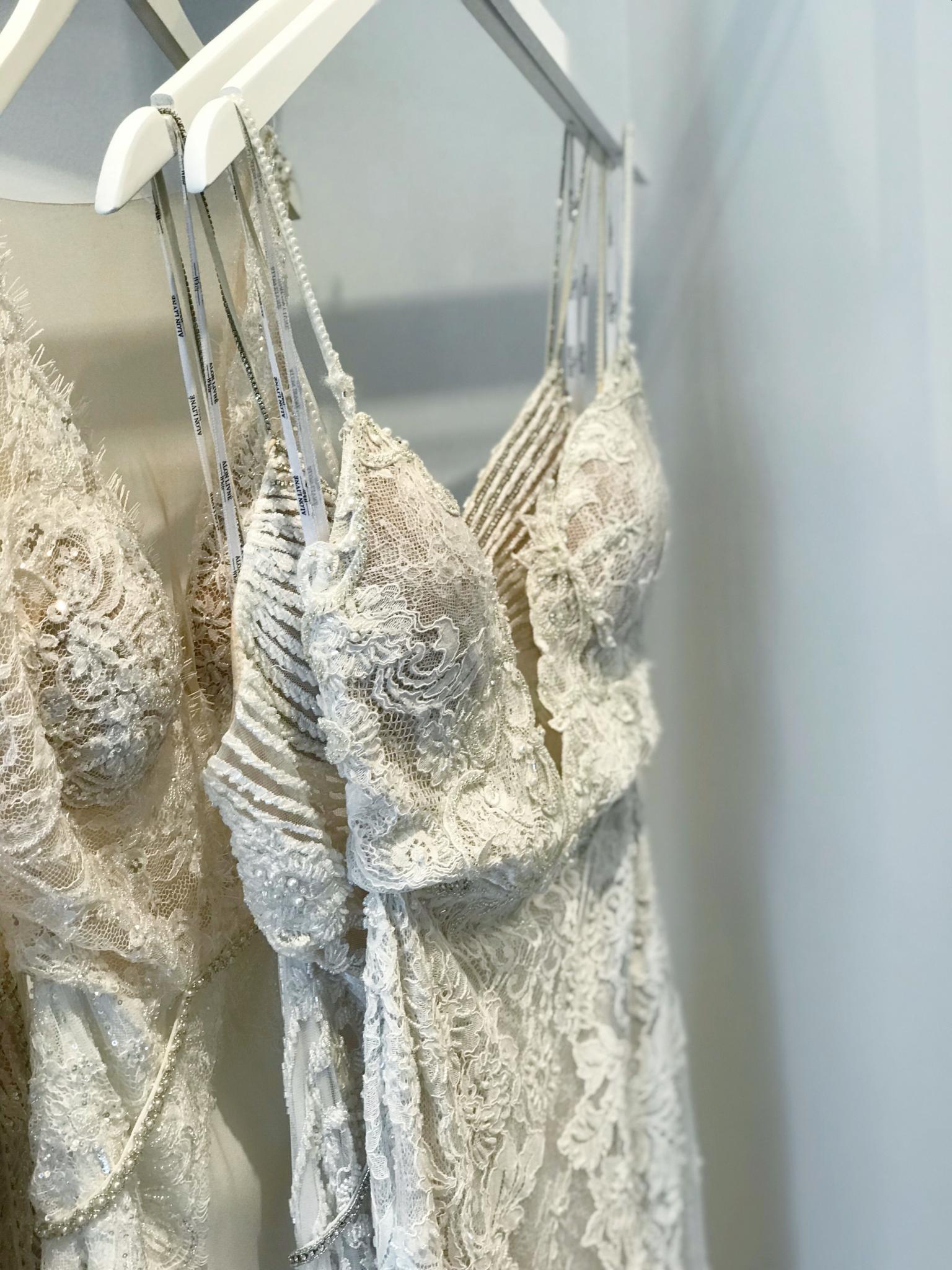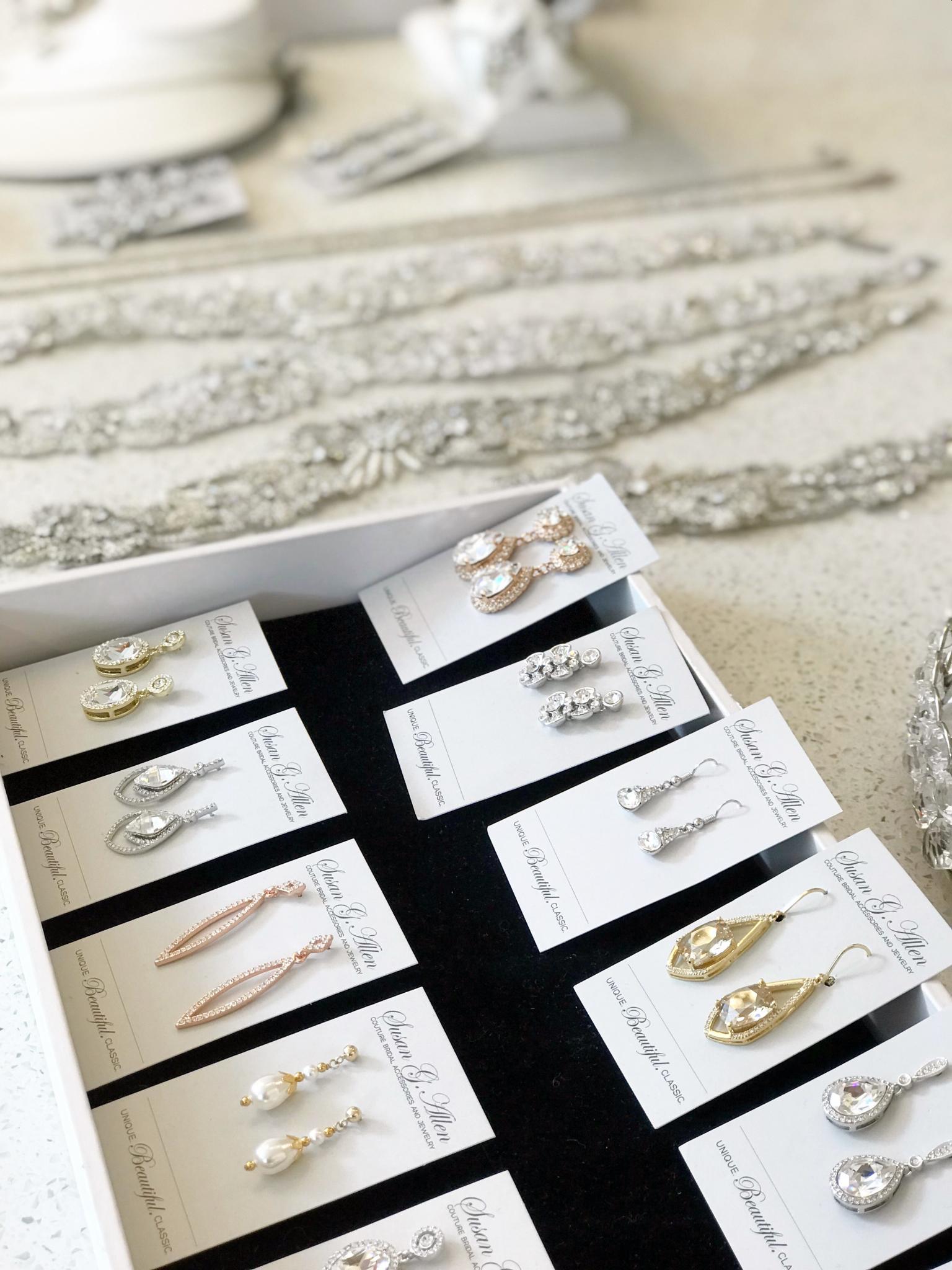 How do I find a trunk show to attend?
Trunk shows are generally planned in advance, so you should be able to find scheduled shows for the designers you'd like to see. Check out our comprehensive list of trunk shows in the Chicagoland area to find dates and hosting boutiques near you. You can also follow us on social media to see trunk shows and wedding events in the area. Don't wait too long to RSVP to a show as they can book up quickly and typically only last one to three days. Be sure to check with the host boutique to see how many people you can bring with you to your appointment. There might be limited space, so you'll need to plan accordingly.
How do I get the most out of my appointment?
Keep an open mind during the appointment and be adventurous! The best part of attending a trunk show and having access to the designer is that you can easily ask questions and find out specific information about what you're trying on. You may feel sold on a style you've seen online from the designer, but you should take full advantage of your time at the trunk show and try on several different styles. Despite what you think will look best on you, you might be surprised at the style you end up loving.
Ready to start planning your own Big Day? Check out our expert advice, stunning real weddings, and follow us on Pinterest for the ultimate inspiration.