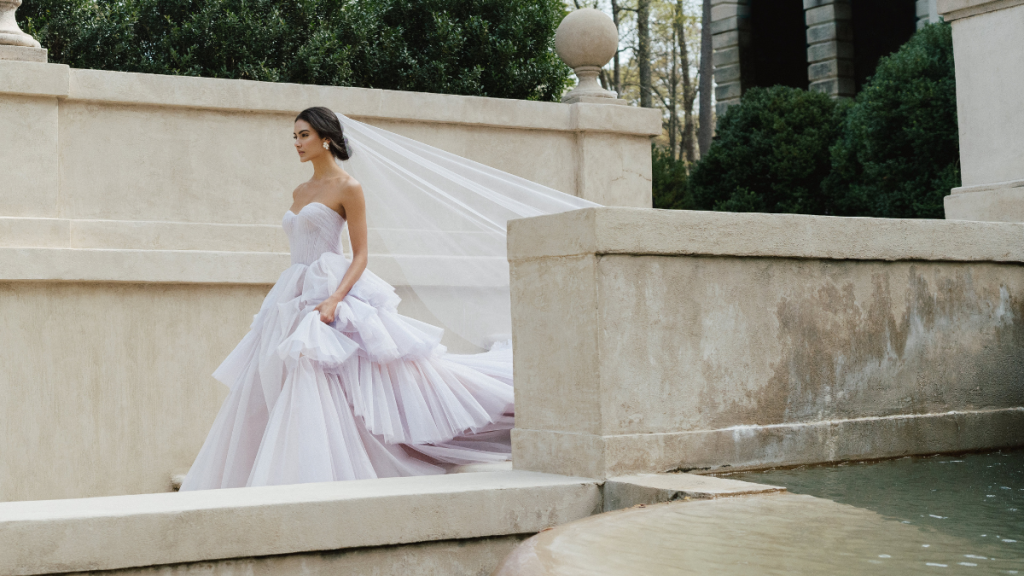 Trend Report: Our Favorite Wedding Styles for 2023-2024
With every wedding season comes new trends in wedding attire – and we are here with a trend report round up! While there are some styles that will never go out of fashion, there's always room for new ones. From alternative colors to reimagining of classic bridal textiles, here are some of our favorite wedding attire trends we saw at the Luxury Bridal Fashion Weeks for Spring 2024.
DROP-WAIST
Reminiscent of Audrey Hepburn's iconic "Funny Face" look, the drop-waist trend adds some vintage glamour while elongating the torso.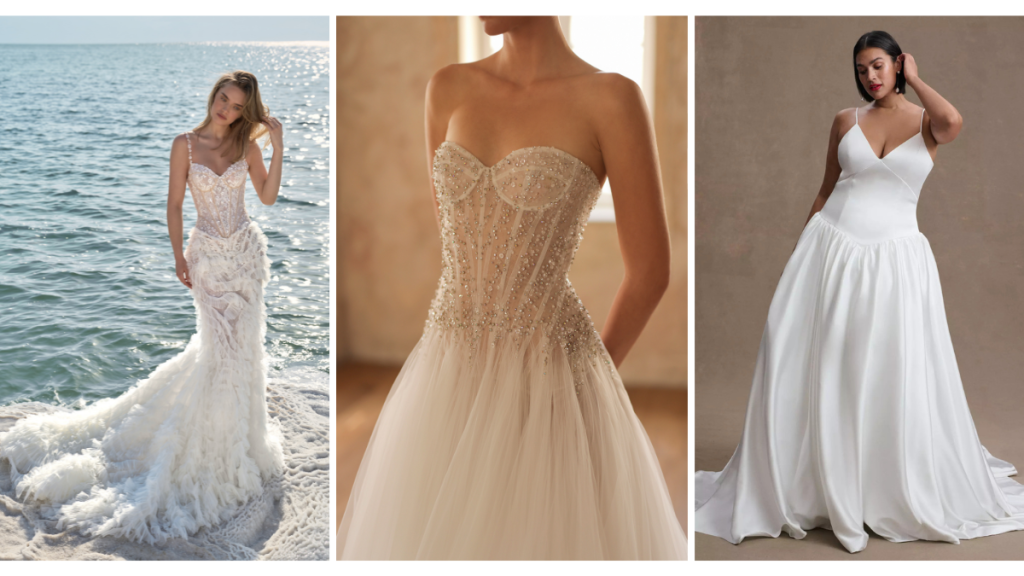 APPLIQUÉS
Embroidered and 3D appliqués are a work of fine art, taking classic floral imagery and applying it in a fresh way.
PRETTY IN PASTEL
Pastel shades of pink, blue and lilac have taken over. Rather than a white garment, this color palette sprinkles in some femininity without straying too far from tradition.
SUITS YOU WELL
Wedding attire doesn't always mean big gowns. A sharp suiting look is just as glamorous, while still feeling appropriate for the occasion.
COATS
If capes are the new veil, then coats are the new cape. As the wedding festivities progress, these pieces can be removed to reveal an ensemble change.
REGAL NECKLINES
From the Monaco courts with Grace Kelly to pop- culture queen Paris Hilton, the classic high- neck wedding look has been worn by royalty for decades.
POWER SHOULDERS
1980s nostalgia makes a comeback, this time in the form of a strong shoulder. The large shoulder accents create a strong silhouette that will make you feel powerful and confident.
STATUESQUE
With smooth lines and striking structure, these minimalist takes on the fit- and-flare silhouette don't need appliques to make a statement.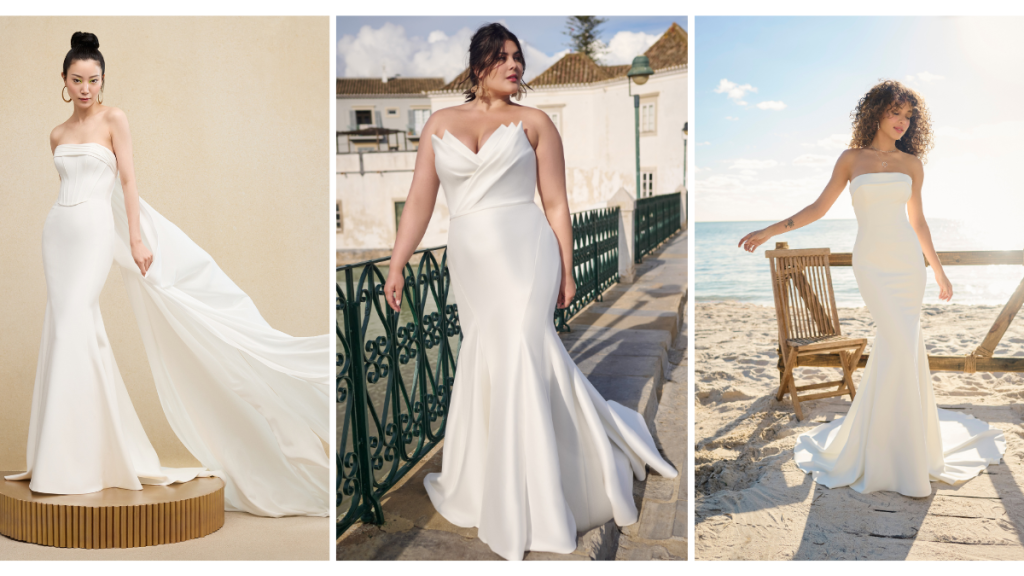 I LIKE BIG BOWS
Bows have long been a prominent feature of feminine style, and now an oversized version is taking stage. So put a big bow on, you are a gift!