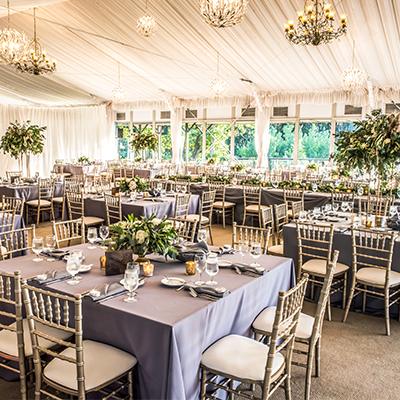 Top Questions to Ask Your Venue
1. Is My Date Available?
This one may seem obvious, but it is the first and most important question to ask. Many couples desire a specific date because it has significant meaning to them as a couple, or they are trying to coordinate the date with their church. However, if your date is flexible, available options will likely open up.
2. What is Your Maximum Capacity?
It is extremely important to have an idea of your guest count. You do not want to fall in love with a venue that is too small to host all of your guests. On the other hand, you do not want your venue space to swallow you up, making your wedding look unattended. Finding that happy medium in your venue is a top priority.
3. What is Included in the Total Cost?
Learning all of the details associated with your event space is key. One venue may offer affordable food and beverage rates but ask you to rent chairs, linens, and flatware. While another venue will include those items but require you to purchase a premium bar package. Determine if tax, gratuity, and service charges are included in the total cost. Be sure to read every line of the fine print to avoid unexpected charges.
4. What is the Back-up Plan in the Case of Inclement Weather?
When it comes to Chicago weather, most couple's agree that a plan B is essential. Inclement weather can include scorching heat one day and downpour rain and sixty degrees the next. Even a tented reception needs a back-up plan; no tent can withstand flooding and extreme heat. Be sure to be ready for what Mother Nature serves up.
5. Could There be any Issues with Accessibility?
Acquire information on any critical accessibility issues with your space. Your desired venue should have ramps and elevators for wheelchairs and strollers. Everyone should have easy access to your wedding while feeling safe and welcome at your celebration.