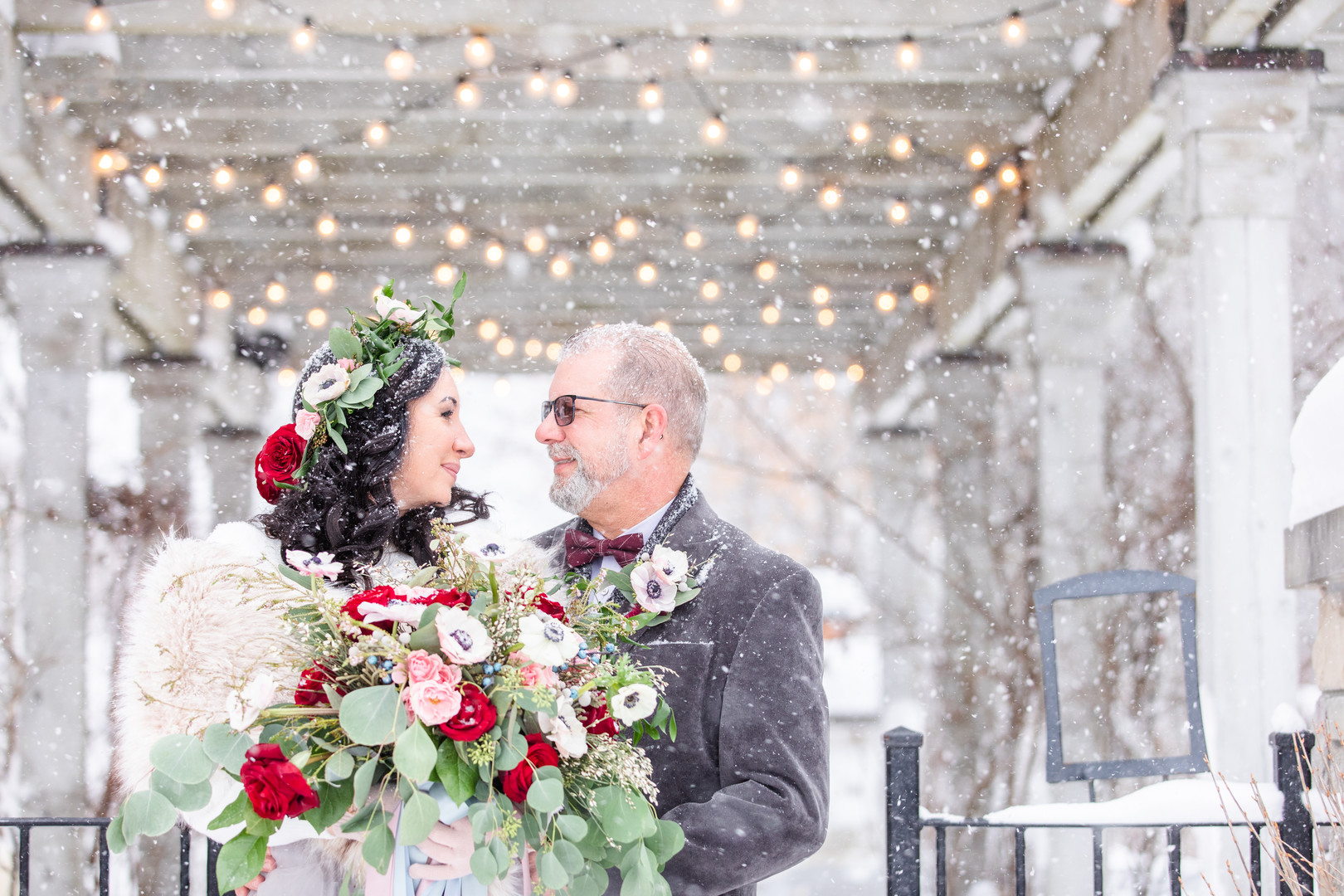 These 5 Couples Embraced Unpredictable Weather on Their Wedding Days!
They say rain is good luck, but from traveling guests to outdoor ceremonies, there are so many reasons why every couple hopes for ideal weather conditions on their wedding day. You can plan for so much, but weather is always going to be the one thing you can't control.
If you're planning an outdoor wedding, be prepared! Where will festivities be moved to if the weather takes a turn? When you're touring venues, ask if they have an indoor backup plan. If they don't, consider renting a tent. Planning a waterfront wedding? Ask your venue or planner if it gets chilly toward the evening hours and consider providing wraps or blankets as guest favors.
We know planning can be stressful, so the less you have to worry about, the better! Instead of letting the weather ruin your big day, embrace it like these couples did!
Kasandra & JB Snowy Winter Wedding
Who says you can't have a outdoor wedding ceremony during a Midwest snow storm? 14 inches of snow fell on Kasandra and JB's big day, but it created the most magical setting for their winter vows at a ski resort!
Check out the dreamy photos here.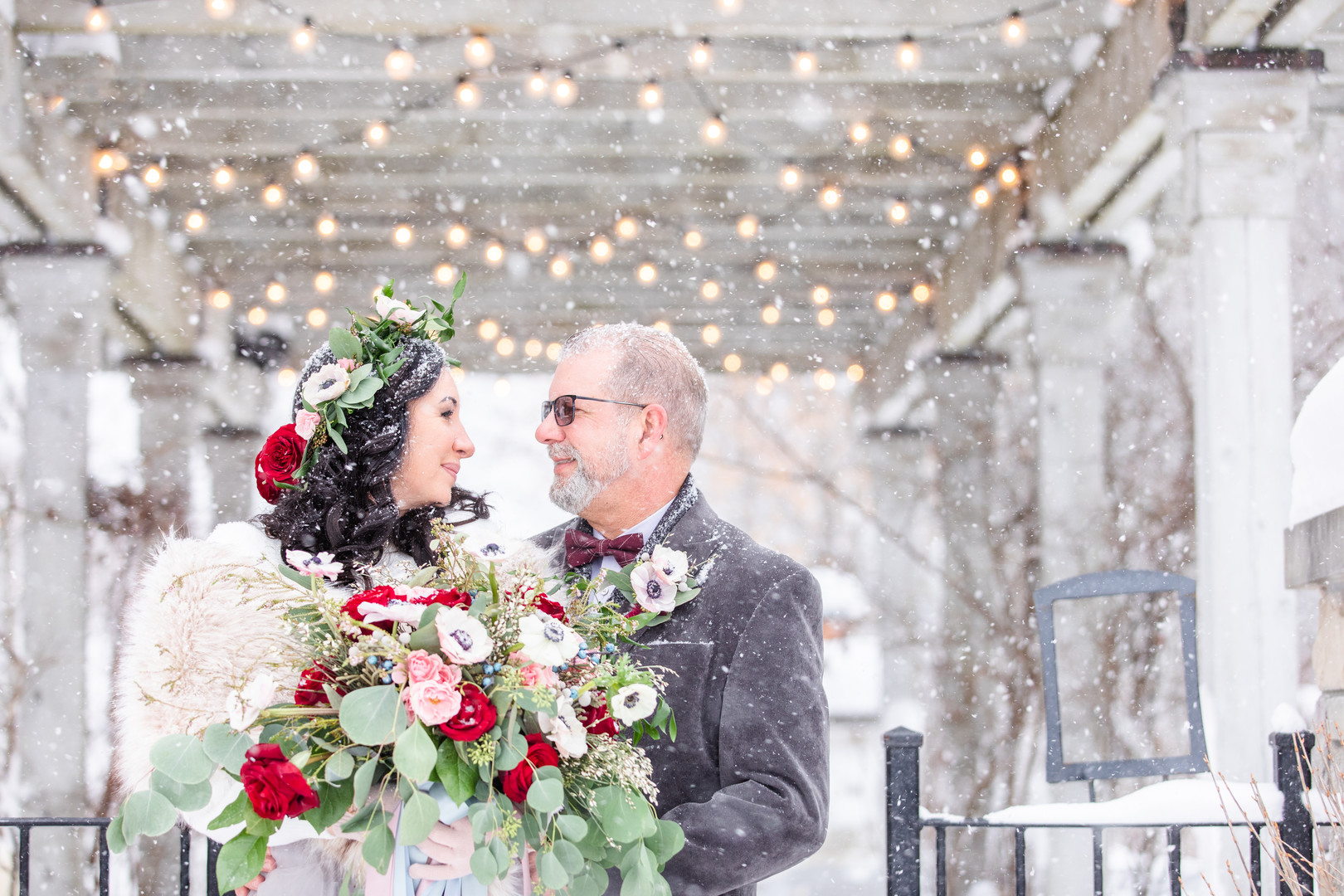 Photo by Stephanie Parshall Photography
---
Mandy & Kian's Rainy Reception
Short rain showers are manageable, but what happens when it downpours during your outdoor reception? Instead of letting it ruin their day, Mandy and Kian, who cancelled their tent rental just days earlier (a decision made based on the weather forecast), totally embraced it!
See their entire wedding day here.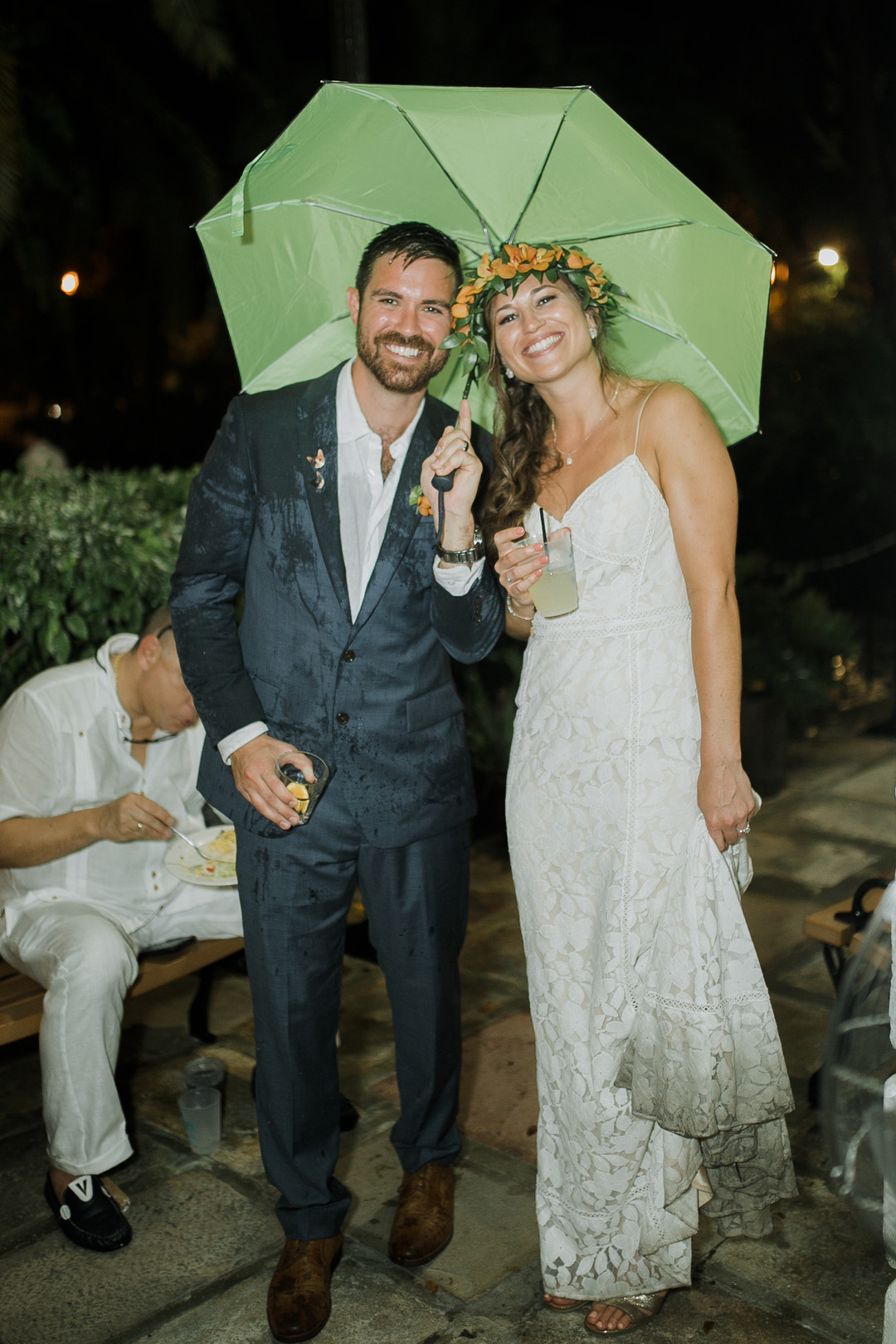 Photo by Brandy Angel Photography
---
Lucy & Nate's Warm Fall Wedding
Lucy and Nate opted for a late October wedding at the Chicago Botanic Garden. Luckily, it ended up being an unseasonably warm 70 degrees! Planning for cooler fall weather, guests were greeted by a hot apple cider bar upon arriving for the couple's outdoor ceremony.
See their beautiful garden wedding here.

Photo by Emilia Jane Photography
---
Holly & Andrew's Sunny Surprise
When drops started to fall moments before their ceremony, Holly and Andrew's beach wedding was almost relocated indoors. Fortunately, the clouds opened up enough for them to exchange vows…under a beautiful rainbow!
Check out their beautiful oceanfront wedding here.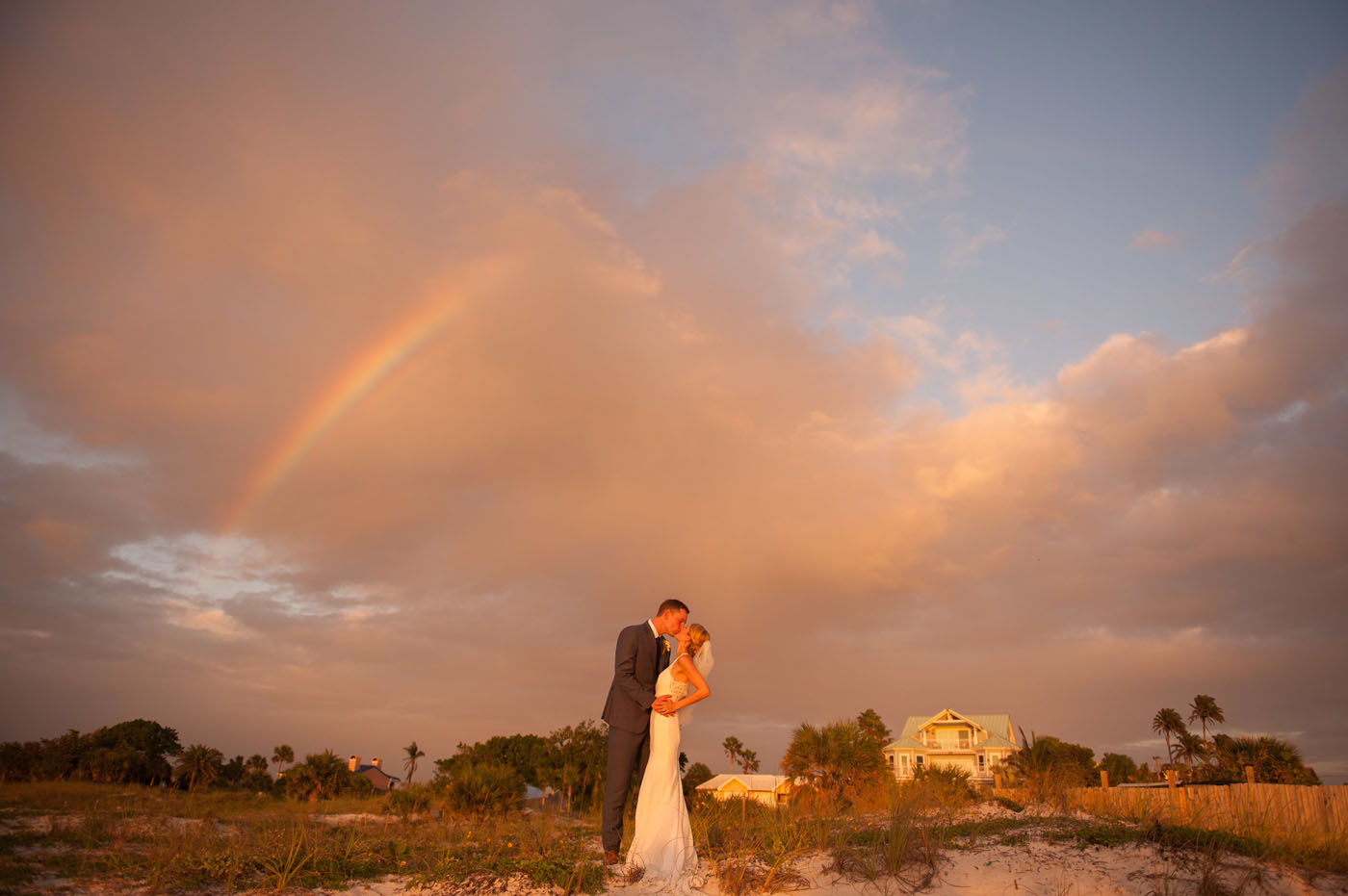 Photo by Stephanie A. Smith Photography
---
Alyssa & Tyler's Day-Of Downpour
Alyssa and Tyler didn't let historic rainfall and muddy grounds ruin their big day. Along with their wedding party, they made their way outside for photos. Cloudy skies created a unique backdrop!
See all their beautiful photos here.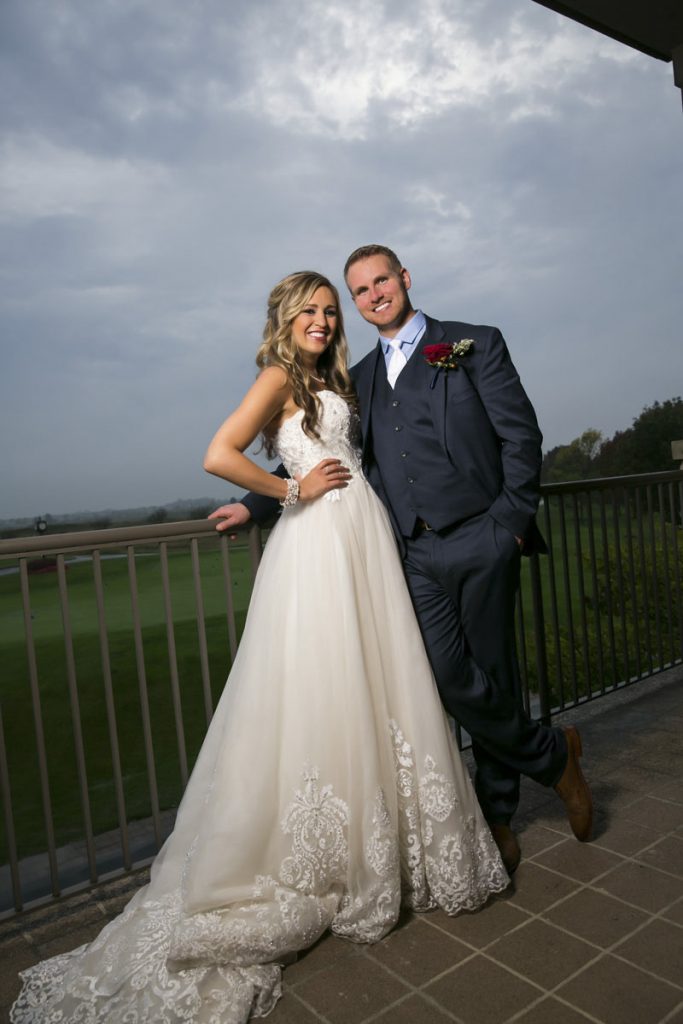 Photo by Timothy Whaley Photographic Artists
---
See more beautiful outdoor wedding here!