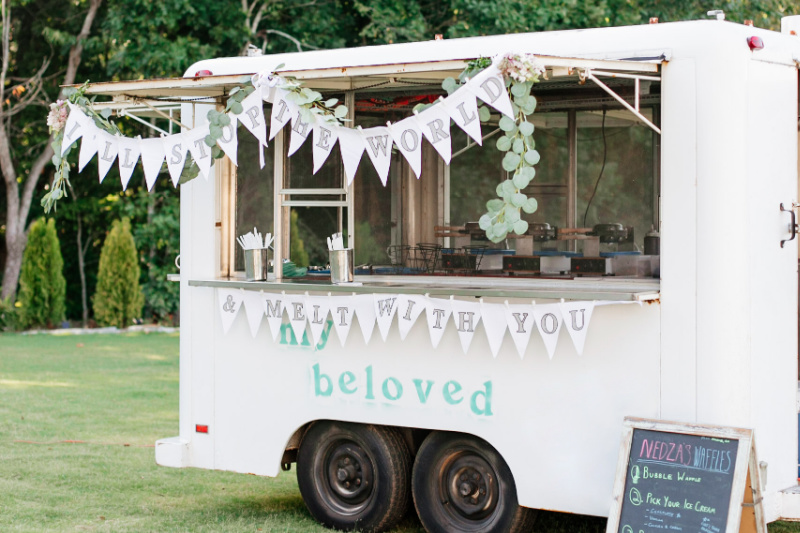 Guests will likely always remember a few cornerstone wedding moments: the vows, first dances and the dessert! So, here's your chance to have fun with it.
THE DONUT WALL
Just envision the beauty of dozens of donuts hanging like a giant piece of art for guests to choose from. You can select multiple flavors and no one can resist the doughy goodness of a perfectly glazed donut. The different flavors and colors provide a stunning visual, which is ultimately what most couples are looking to create with their dessert.
RAISING THE BAR
Bars aren't just for drinks anymore. Bars of the dessert variety can be curated with all sorts of themes. Think: cookies, pie, ice cream and s'mores. There are a couple ways of doing this. Set up your unique dessert bar in a central location where guests can create their own dessert experience with different flavor options and toppings. Or you can bring the experience to your guests with mini bars set up at each table.
DITCH THE TABLE
Who doesn't get excited about a food truck? Hiring a food truck for weddings has become increasingly popular and guests feel like they're getting a VIP experience. Go old school with an ice cream truck; surprise guests with churros; or consider classic options like cupcakes, cake and cookies.