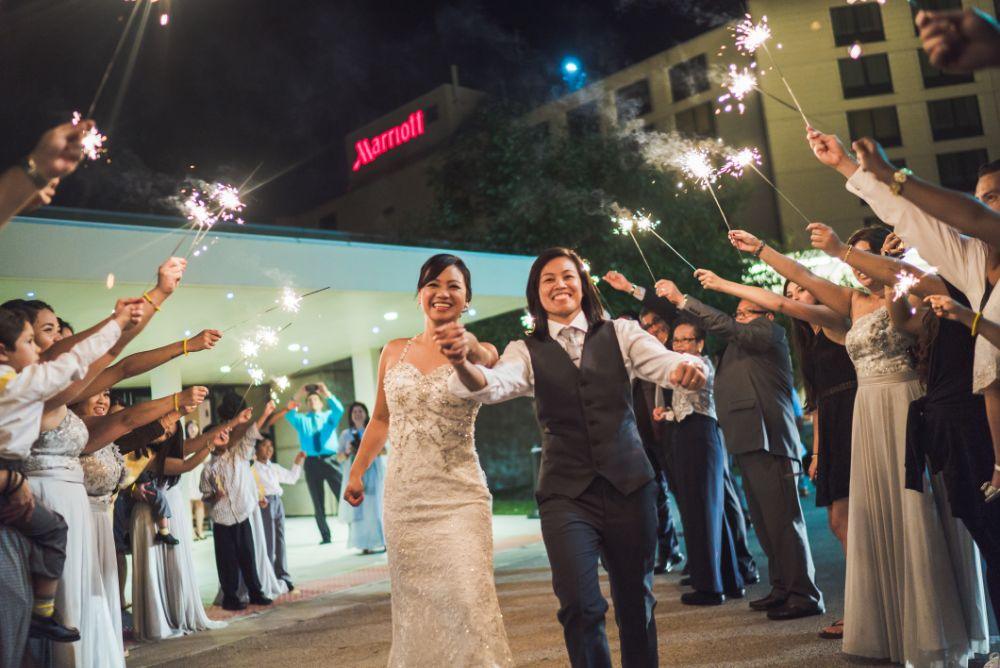 Statement Décor Trends – with Chicago Marriott Naperville
The wedding professionals at Chicago Marriott Naperville stopped by the blog to give us the scoop on one of their favorite wedding trends for 2020: oversized statement décor.
(photo courtesy of Chicago Marriott Naperville)
There are so many fabulous wedding trends for 2020! What are you loving right now?
We are all about the oversized, statement décor pieces. You can really make an impression with one or two strategic pieces. Guests are always impressed, and it's a good way to make your wedding stand out and feel memorable.
How does the Chicago Marriott Naperville accommodate statement pieces and oversized décor?
We welcome statement pieces and oversized décor throughout our venue. Our largest ballroom has a 3,000 square foot pre-function/cocktail hour space where statement pieces and oversized décor items would be agreat addition to the space! Our traditional ballrooms are ready to be transformed with the addition of upgraded linens, ceiling draping, and lighting effects that will complement your statement pieces.
What restrictions should couples be aware of that could make certain statement pieces challenging/unacceptable?
If anything is used outdoors, couples will need to have a rain or wind plan. It's important to know exactly where you want a piece to go so you can measure ahead of time to avoid space constraints or issues. We welcome the use of sparklers, and have a perfect spot for a sparkler send off from your reception, but some venues won't allow fireworks or sparklers.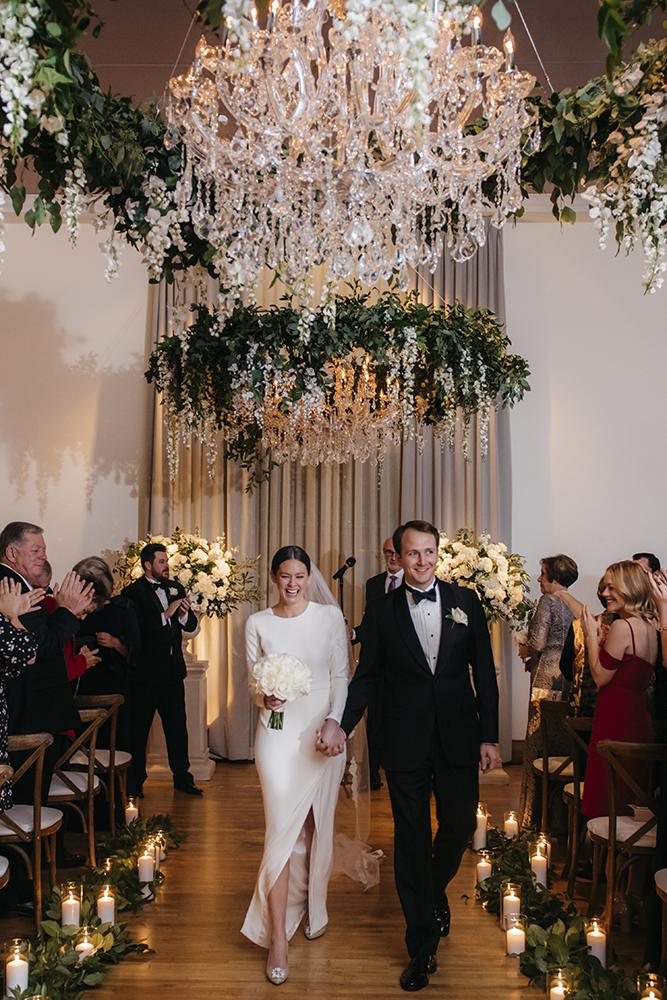 (Photo credit: Erin Hoyt Photography)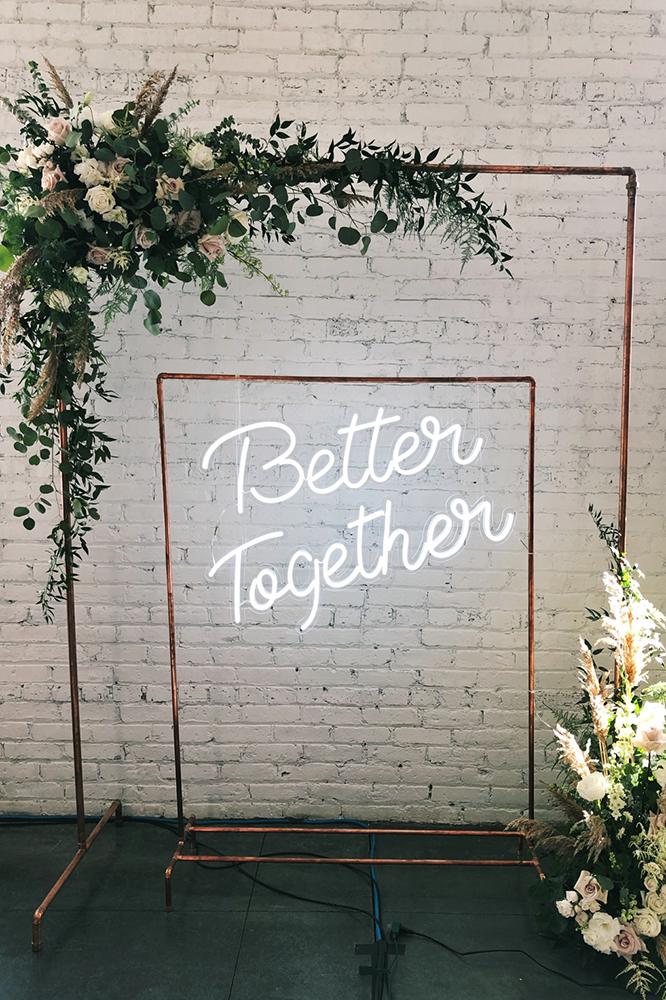 (Photo courtesy of: You Name It Events)
What are some of your favorite statement pieces?
It's hard to narrow it down! We really love giant balloon arches, large personalized signs, hanging floral installments, oversized balloons, and statement light fixtures. There's a lot of great inspiration out there right now. We encourage couples to pick a statement piece that works specifically with their personalities and wedding day vibe.
What is the first thing you should do when deciding to include a statement piece? Are there any logistical details a couple should consider before choosing their statement décor?
You should always choose something that fits with and enhances the style of your wedding. We suggest that you choose something that will be frequently used or enjoyed by guests. We have two certified wedding planners and catering sales managers on our staff to work with couples to determine where statement pieces will best fit in the space.
Do you have any rental pieces or locations that would be ideal for statement décor?
Yes! We partner with many décor companies to enhance your wedding with statement pieces and oversized items. Our Grand Ballroom has 7,000 square feet of pillar-free event space with a 3,000 square foot pre-function space. Our spacious event spaces can accomodate almost any statement piece a couple could imagine.
Feeling inspired? Visit their website to learn more about hosting your wedding at the Chicago Marriott Naperville. 
Ready to start planning your own Big Day? Check out our expert advice, stunning real weddings, and follow us on Pinterest for the ultimate inspiration.