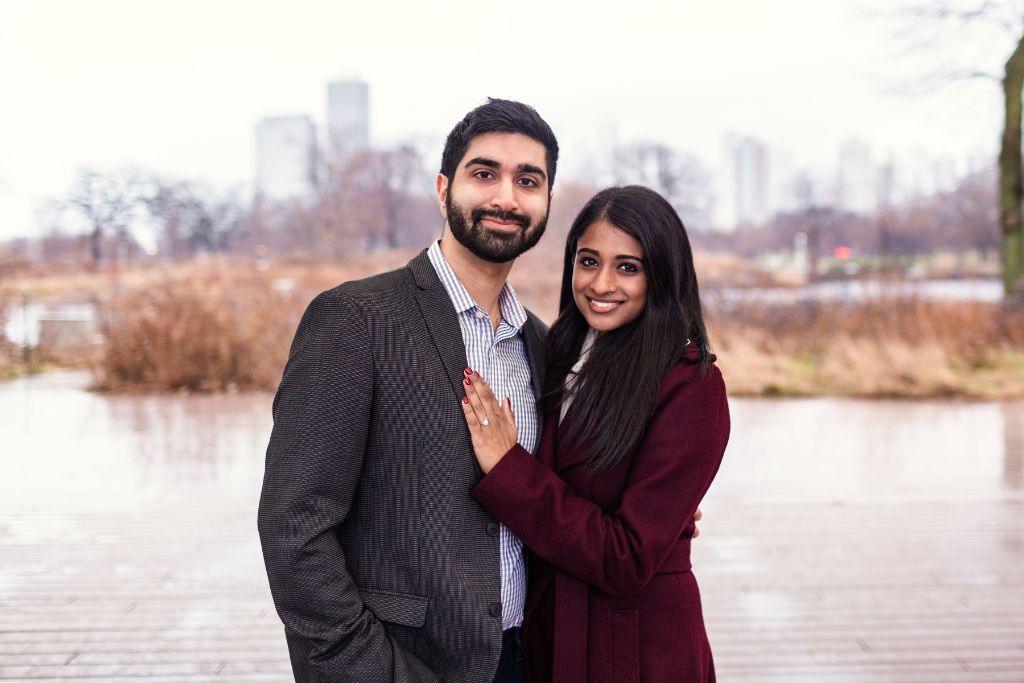 Perfect Proposal – Maya & Amit
Amit surprised Maya with a trip back to Chicago, the city where they met and fell in love, and popped the question while on a romantic walk through Lincoln Park. All photos by Emma Mullins Photography.
How did you meet?
We met in college on a dance team. One weekend our dance team was traveling for a competition and we ended up sitting next to each other in the van. We talked the entire way while everyone else fell asleep! After a few months of talking and hanging out a lot, we finally started dating. After college, Amit moved to New York, and a few years later I moved to Boston (both of us for medical school). But now,
after six years of long distance, we're finally back in the same city!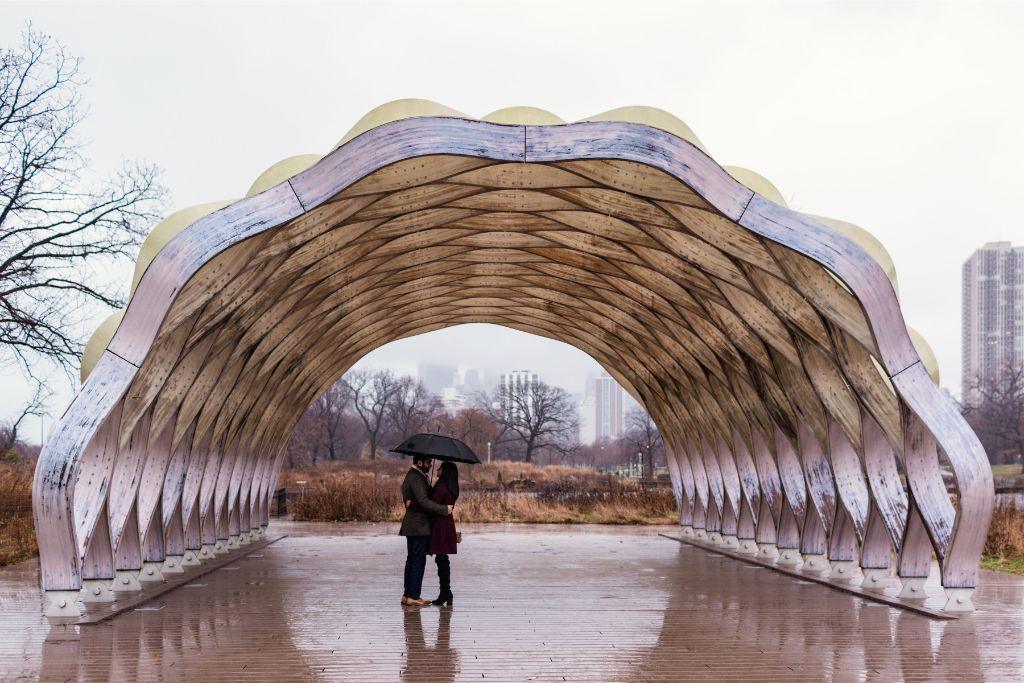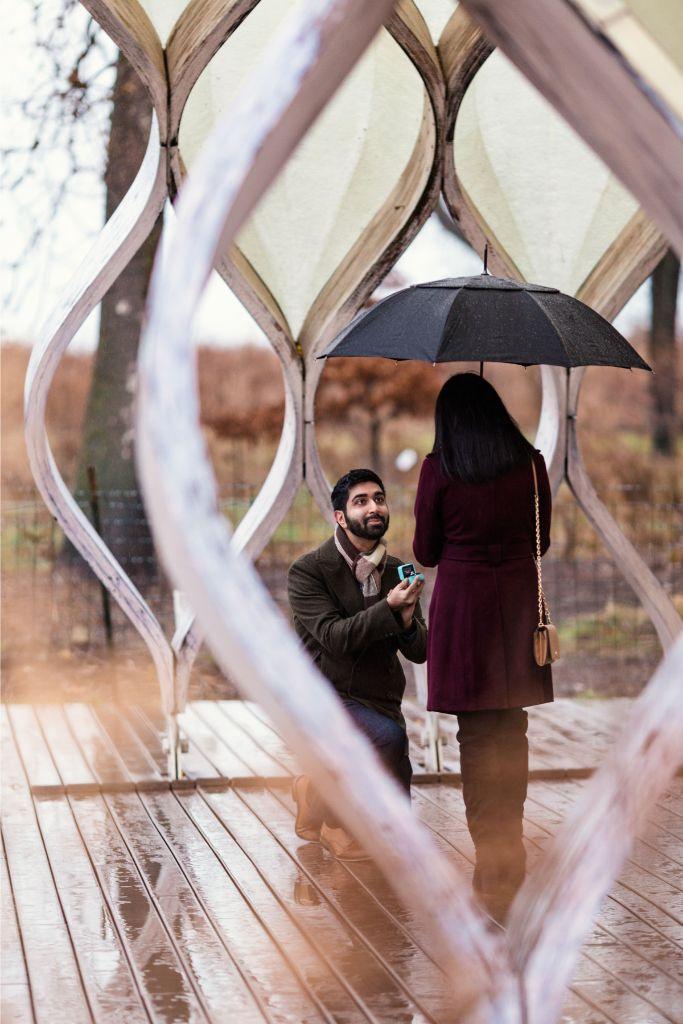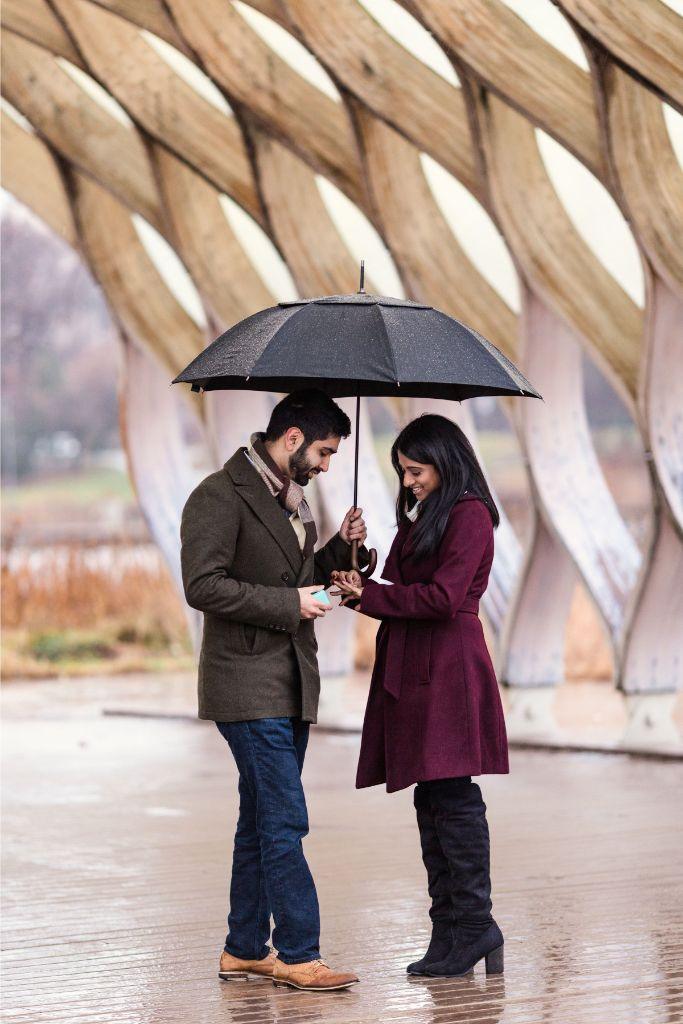 How did he propose?
We're currently living in New York, but we met and started our relationship in Chicago and my parents live here. One weekend he surprised me with a trip back to Chicago. At 5pm on a Friday he just said "Pack your things, we're going to Chicago, our flight leaves in 4 hours!" It was the first time we came back to Chicago together since we left six years ago.
We got there late at night, and the next day he took me to all our favorite restaurants and spots in the city, including walking through our old college campus. We were walking through Lincoln Park when he popped the question! Afterward, he took me to my parents' condo where they were waiting to celebrate with us. He led me to believe that we were going to dinner at one of our first date spots, but he actually took me to Alinea! It was a great weekend filled with memories and surprises.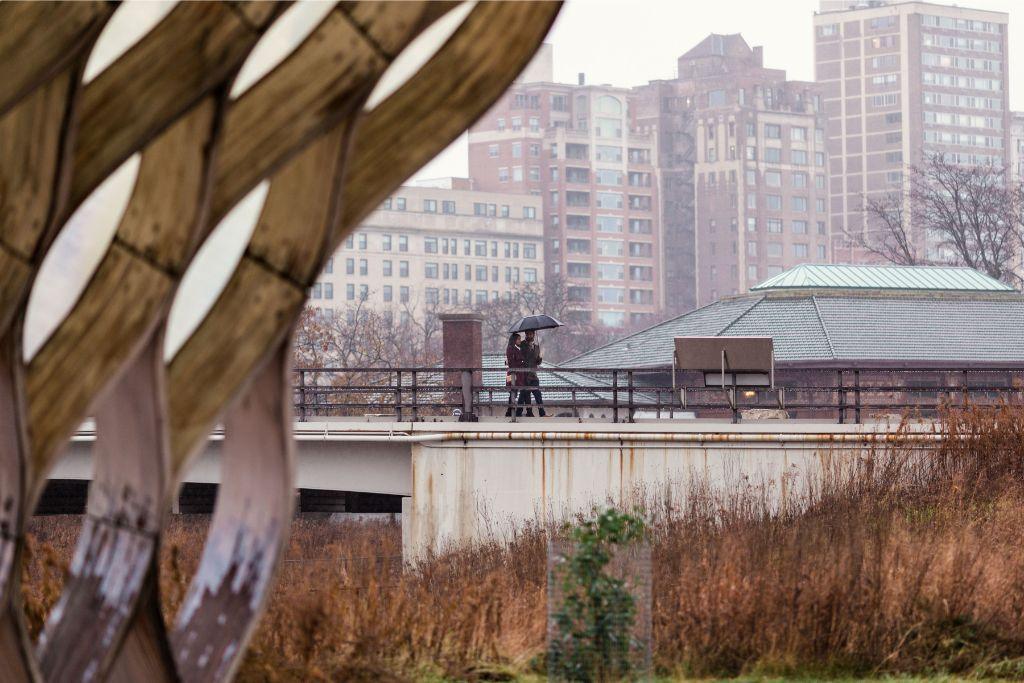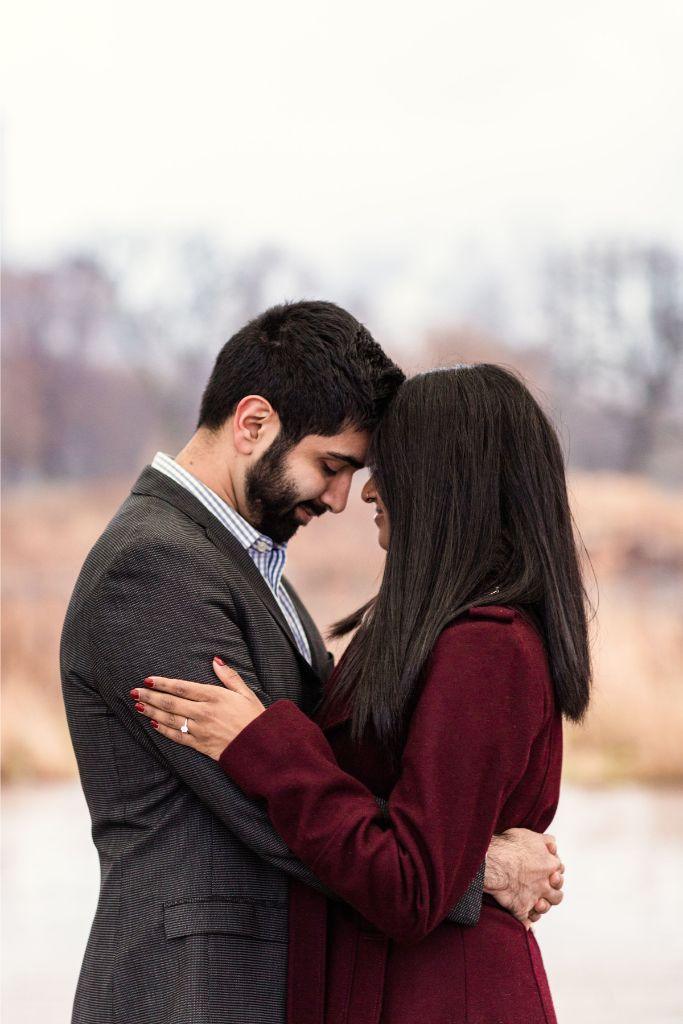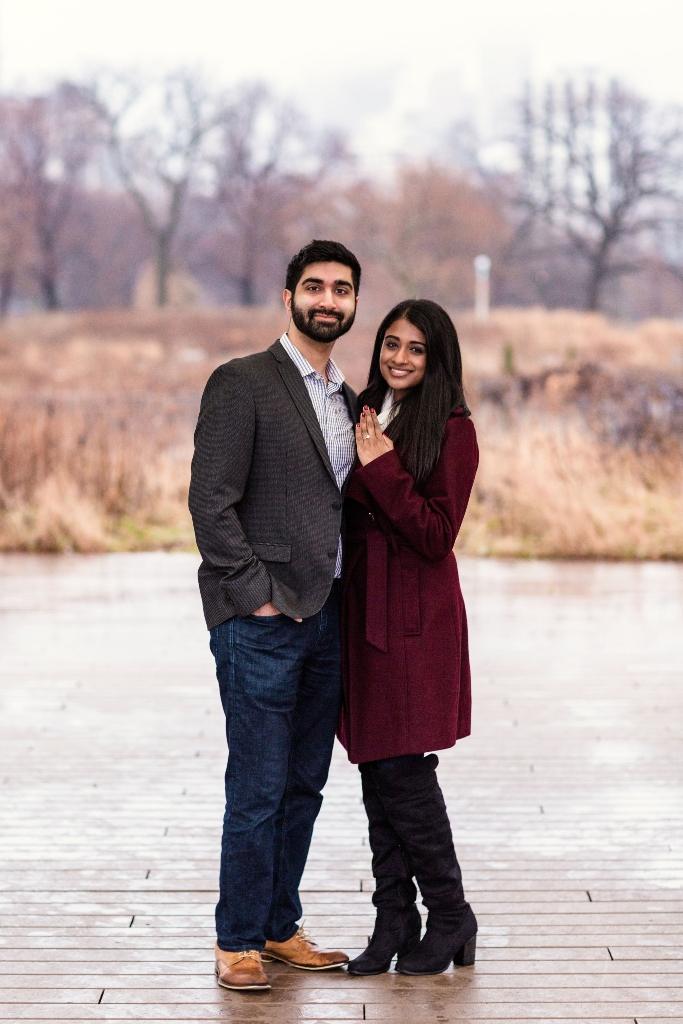 Do you have any wedding details picked out yet?
We're getting married in May 2021. We're deciding between a Chicago wedding or a destination wedding. We don't have any more details figured out at this point!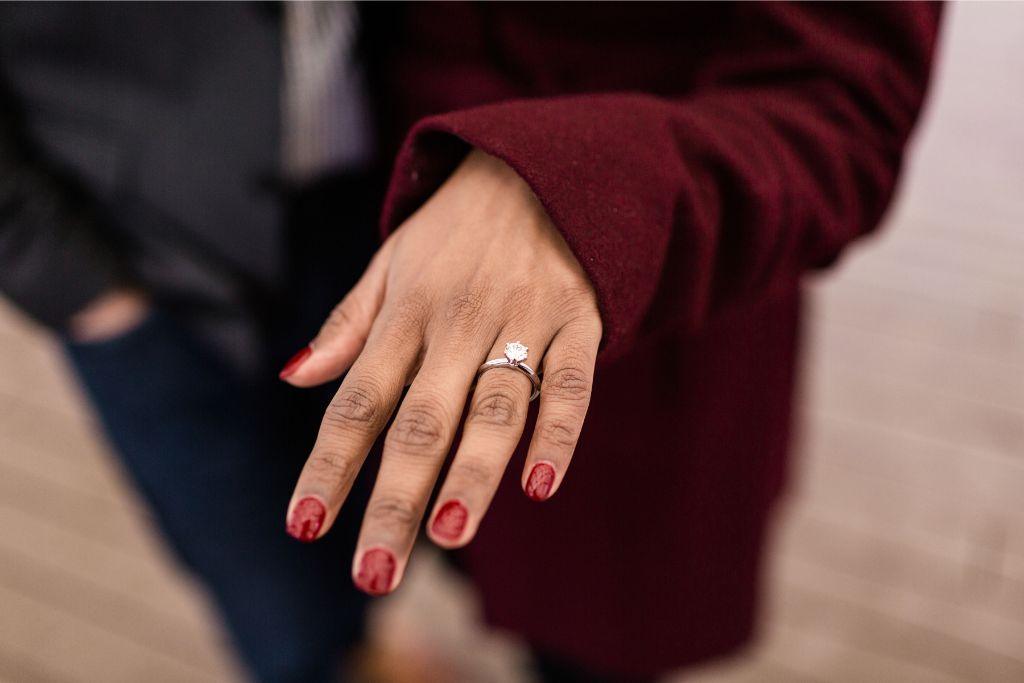 Ready to start planning your own Big Day? Check out our expert advice, stunning real weddings, and follow us on Pinterest for the ultimate inspiration.