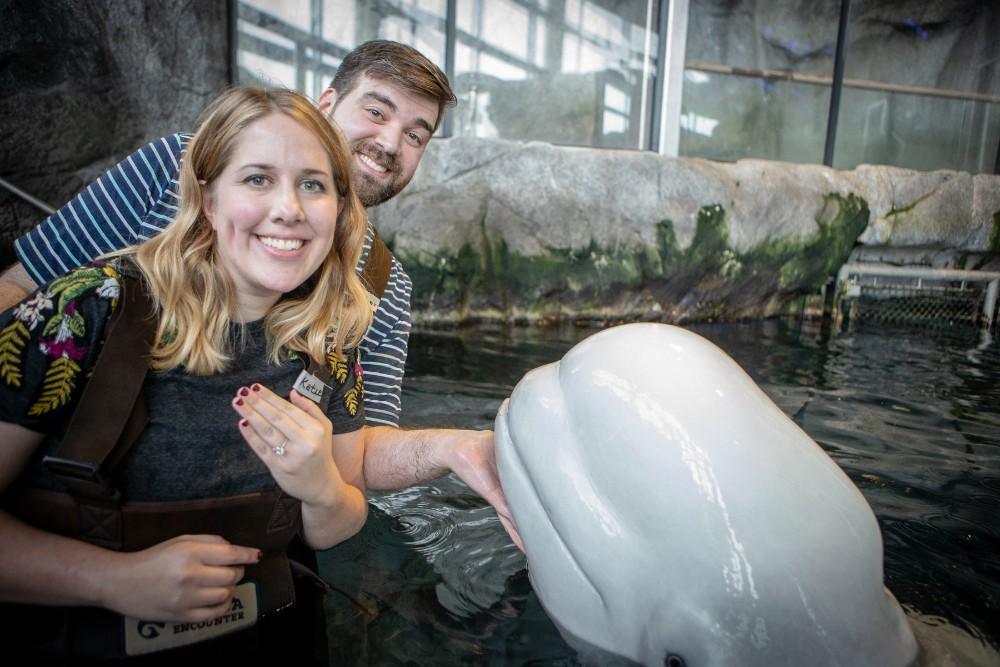 Perfect Proposal – Katlin & Tyler
A trip to the Shedd Aquarium to enjoy the beluga experience with her boyfriend Tyler turned out to be much more than Katlin ever imagined! All photos provided by Katlin & Tyler.
How did you meet?
Tyler and I both thought we could find love through the internet, so we both joined OKCupid. Tyler and I chatted for a bit and then he asked me out. On our first date, we went to Wood in Lakeview. I found out that Tyler and I both grew up in Long Grove and literally lived around the corner from each other for over 15 years! I even went to his house when I was 9 years old and was new to the neighborhood, but we never actually met each other until our first date. Definitely a first date to remember!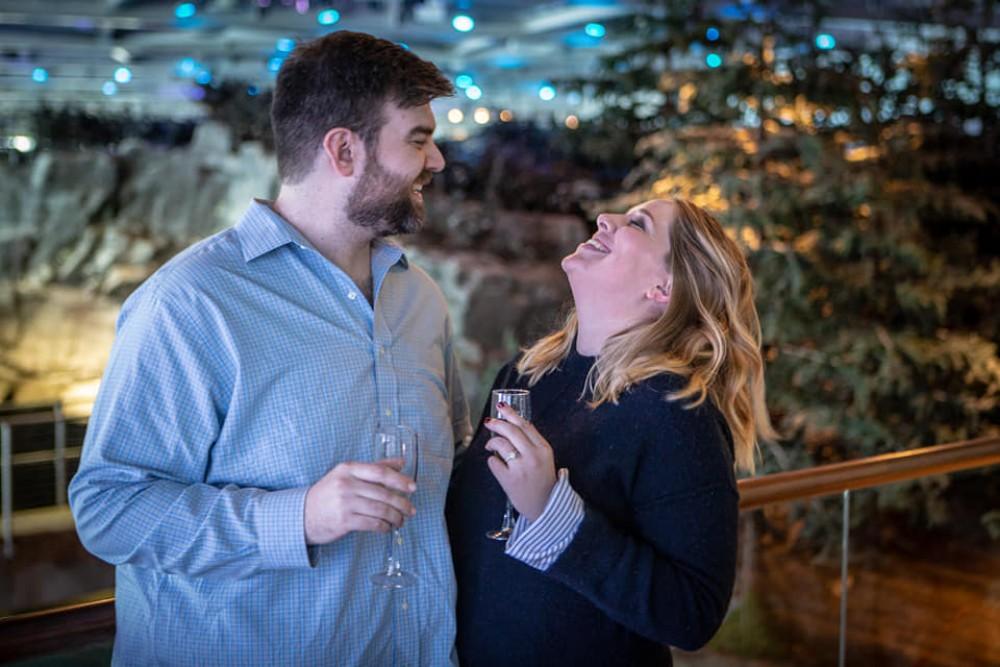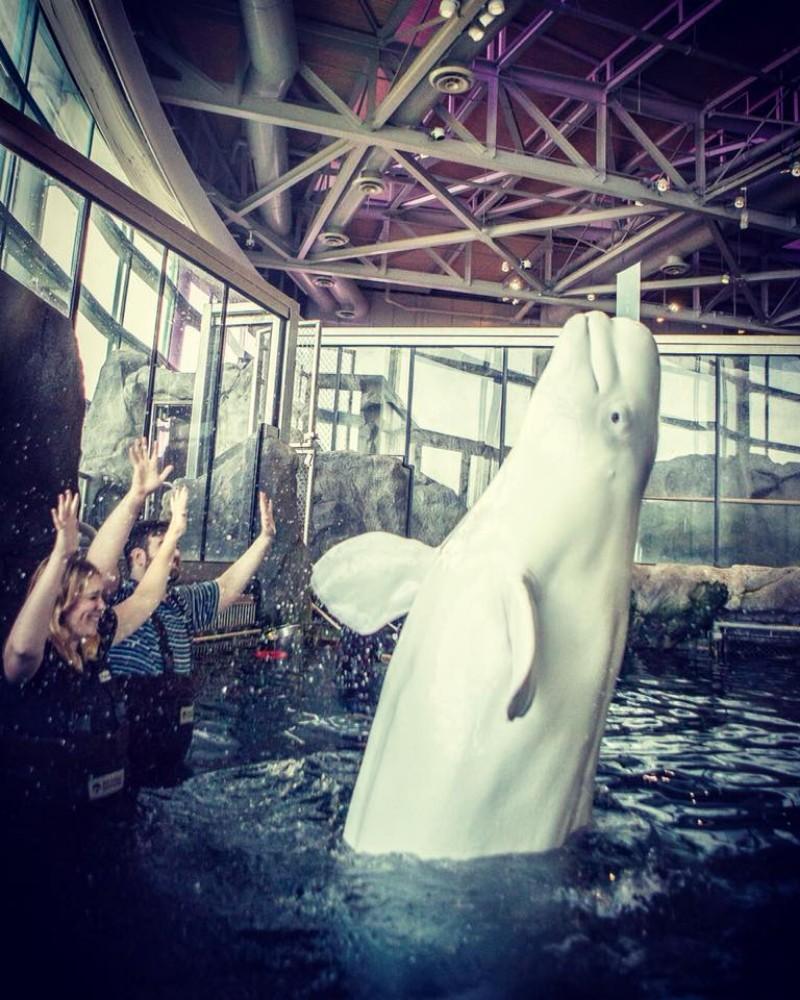 How did he propose?
Tyler started off the morning by bringing me flowers and breakfast in bed. He then let me know that I had an appointment to get my hair blown out. Later on in the day, he took me to the Shedd Aquarium where I found out he bought out all of the tickets so that we could have a private Beluga experience. The trainer told us that they teach the Belugas to retrieve things, so they threw a frisbee into the water and the Beluga retrieved it. They threw the frisbee again, but the Beluga brought back a box. We got out of the water and Tyler got down on one knee and told me how much I have changed his life and how he loved me. After I said yes, we had a private table with champagne and strawberries overlooking the otter exhibit. It was a fantastic day!
Do you have any wedding details picked out yet?
We will be getting married at the Hyatt in Oak Brook on the McDonald campus in January 2020. I have already bought my dress and my bridesmaids' dresses at Volle's in Lake Zurich. We want to use lots of greenery and garlands as well as dark jewel-toned flowers throughout our wedding.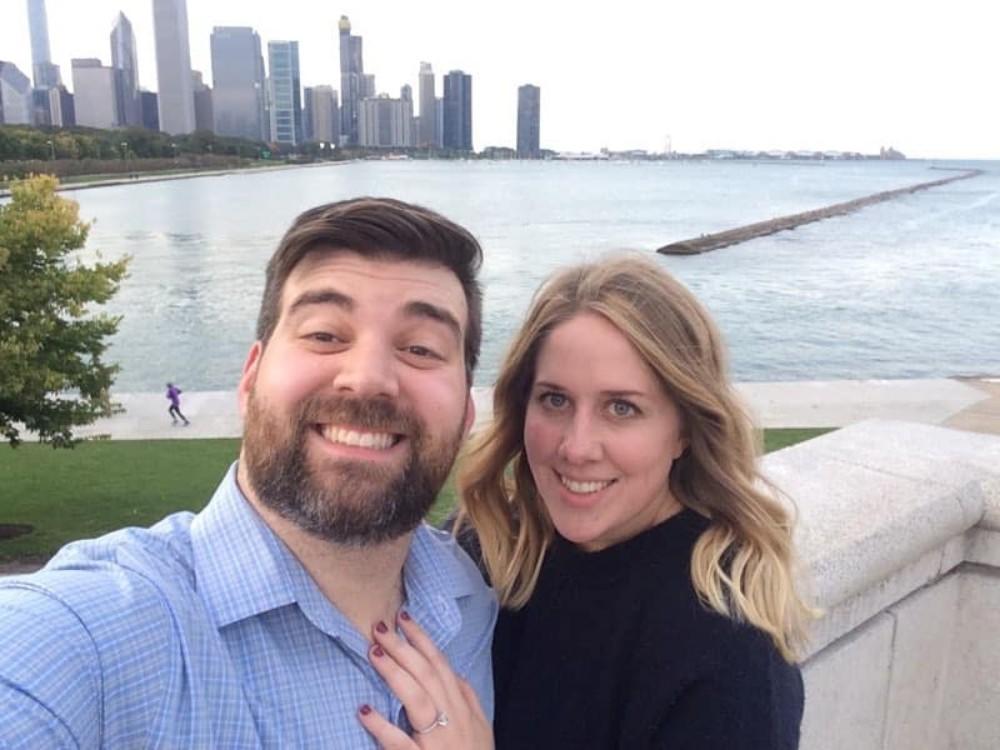 Ready to start planning your own Big Day? Check out our expert advice, stunning real weddings, and follow us on Pinterest for the ultimate inspiration.