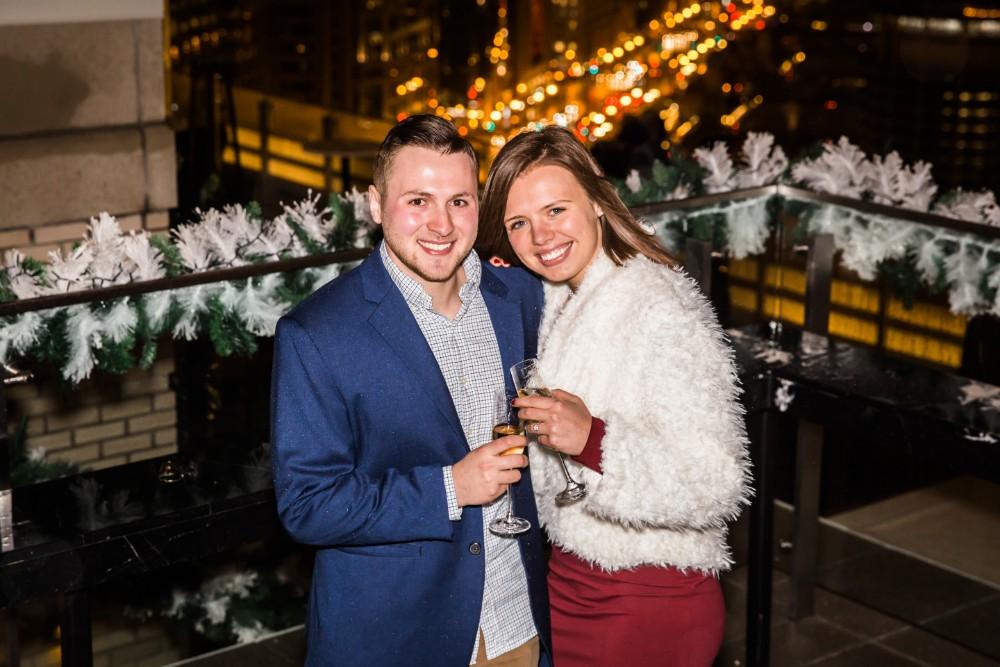 Perfect Proposal – Jamie & Kyle
On a holiday stay in the city, Jamie got more than just amazing views of the Chicago skyline when Kyle surprised her with a proposal at the LondonHouse Chicago rooftop bar. All photos by Kristin Bernice: Photography.
How did you meet?
We met at an event called Nightstorm in high school. Nightstorm was this traveling event that went throughout Wisconsin and essentially was a "club" for teenagers. Trust me, people thought these were cool then! Kyle likes to joke around that our story is like the Rihanna song "We Found Love" where it says, "We found love in a hopeless place." We began dating shortly after meeting. Kyle graduated and went to college the following year and this began our four-year long-distance relationship. Once Kyle graduated, he moved to Milwaukee where I was finishing up school.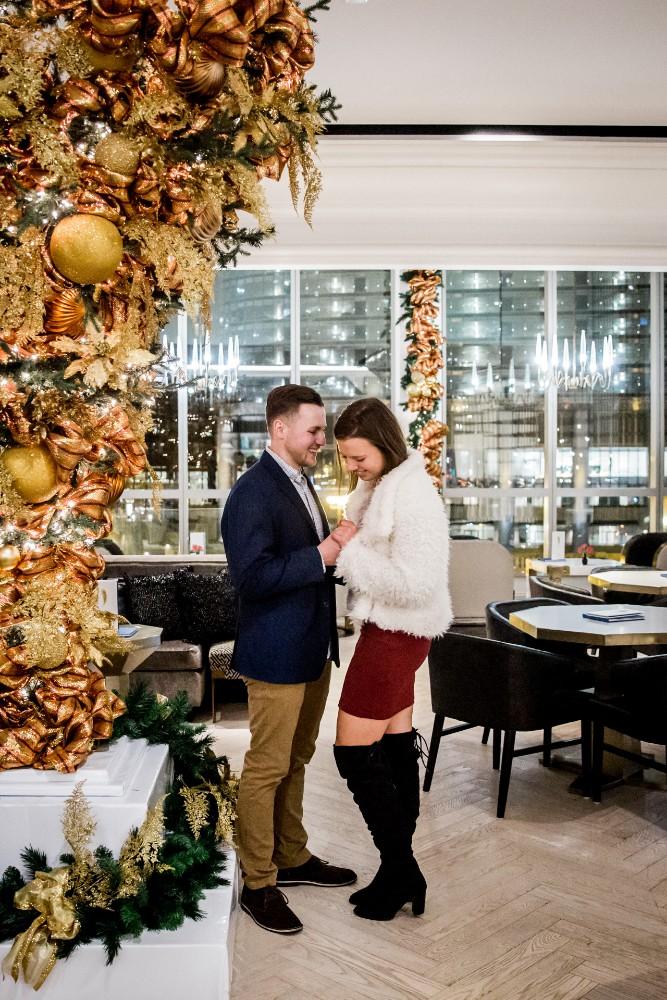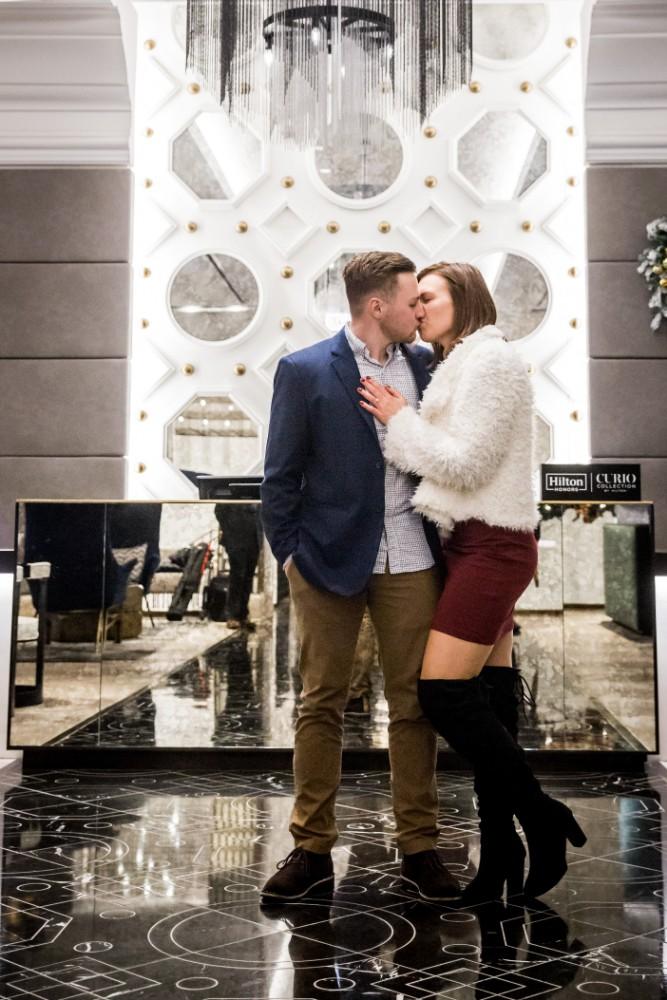 How did he propose?
We originally planned to go to Denver over the holidays to get away for a vacation, but after we got a puppy in November we decided it would be best to stay closer to home. We decided to head to Chicago for a few days right after Christmas. We stayed at LondonHouse Chicago and planned to see Hamilton, one of my favorite shows. On the first day in Chicago, we had a cocktail reservation at the LondonHouse rooftop bar for a drink before our dinner. We went up to the rooftop cupola to admire the beautiful skyline of Chicago. As I was soaking in the view, Kyle started to play the song that we want to be our wedding song. Before I knew it, he was on one knee asking me to marry him with the beautiful
Chicago skyline in the background.
Do you have any wedding details picked out yet?
We don't have many wedding details picked out yet as we are trying to enjoy our engagement as much as possible. We do know that we want to have our wedding in the fall of 2020 and we want to get married in downtown Milwaukee. Although we don't have many details picked out yet, we are over the moon excited to become Mr. and Mrs.