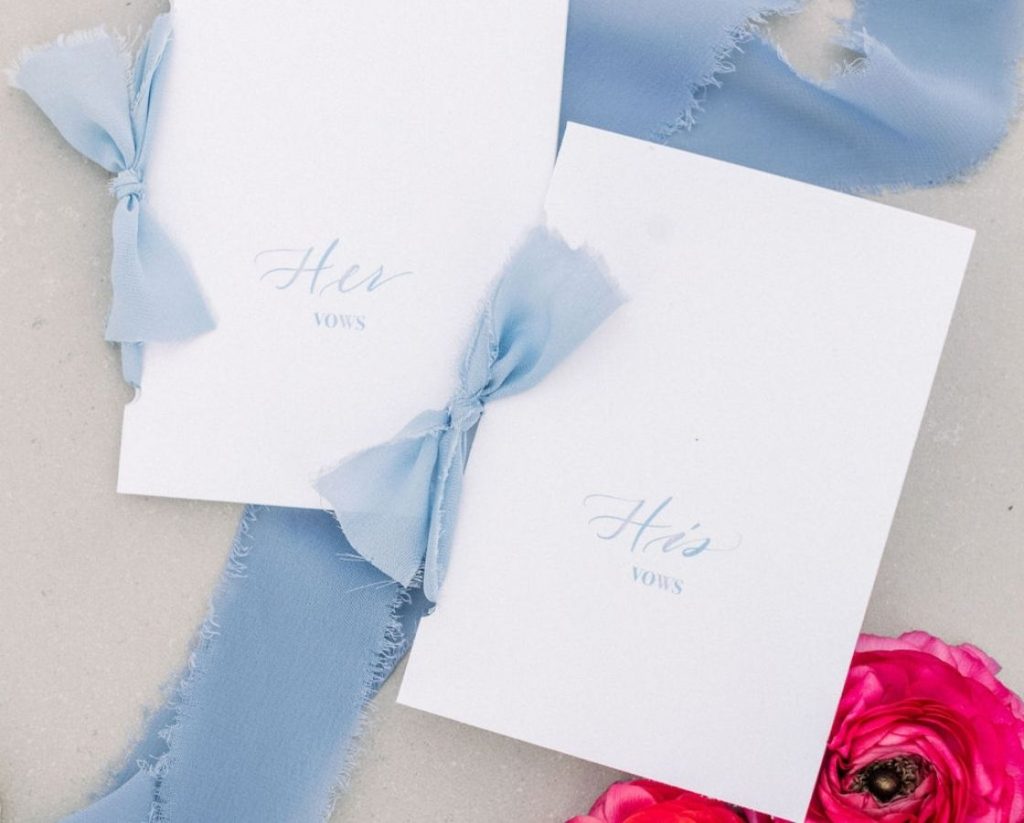 Love Notes: Romantic Readings for Your Wedding
Photo by Lisa Hufford, as seen in Berry Glamour Styled Shoot at Offshore Rooftop in Chicago
In the midst of planning, it is easy to get swept up in the florals, cake, attire, and guest list. But at the end of the day, this is a celebration of your special love that you'd been fortunate enough to find. How special is that?
We've rounded up some swoon-worthy love poems perfect for your wedding ceremony or just to inspire you throughout your planning process. Take a seat, grab a cup of tea and soak up how beautiful it is to be marrying the one you adore.
"Wild Geese" by Mary Oliver
You do not have to be good.
You do not have to walk on your knees
For a hundred miles through the desert, repenting.
You only have to let the soft animal of your body
love what it loves.
Tell me about your despair, yours, and I will tell you mine.
Meanwhile the world goes on.
Meanwhile the sun and the clear pebbles of the rain
are moving across the landscapes,
over the prairies and the deep trees,
the mountains and the rivers.
Meanwhile the wild geese, high in the clean blue air,
are heading home again.
Whoever you are, no matter how lonely,
the world offers itself to your imagination,
calls to you like the wild geese, harsh and exciting —
over and over announcing your place
in the family of things.
---
"Sonnet 116" by Shakespeare
Let me not to the marriage of true minds
Admit impediments. Love is not love
Which alters when it alteration finds,
Or bends with the remover to remove:
O no; it is an ever-fixed mark,
That looks on tempests, and is never shaken;
It is the star to every wandering bark,
Whose worth's unknown, although his height be taken.
Love's not Time's fool, though rosy lips and cheeks
Within his bending sickle's compass come;
Love alters not with his brief hours and weeks,
But bears it out even to the edge of doom.
If this be error and upon me proved,
I never writ, nor no man ever loved.
---
"Yes, I'll Marry You My Dear" by Pam Ayres
Yes, I'll marry you, my dear, and here's the reason why;
So I can push you out of bed, when the baby starts to cry,
And if we hear a knocking, and it's creepy and it's late,
I hand you the torch to see, and you investigate.
Yes I'll marry you, my dear, you may not apprehend it,
But when the tumble drier goes, it's you that has to mend it.
You have to face the neighbour, should our Labrador attack him,
And if a drunkard fondles me, it's you that has to whack him.
Yes I'll marry you, you're virile and you're lean,
My house is like a pigsty, you can help to keep it clean.
That sexy little dinner, which you served by candlelight,
As I do chipolatas, you can cook it every night!
It's you who work the drill, and put up curtain track,
And when I've got PMT, it's you who gets the flak,
I do see great advantages, but none of them for you,
And so before you see the light, I do, I do, I do!
---
"i carry your heart with me" by e.e. cummings
i carry your heart with me (i carry it in
my heart) i am never without it (anywhere
i go you go, my dear; and whatever is done
by only me is your doing, my darling)
i fear
no fate (for you are my fate, my sweet) i want
no world (for beautiful you are my world, my true)
and it's you are whatever a moon has always meant
and whatever a sun will always sing is you
here is the deepest secret nobody knows
(here is the root of the root and the bud of the bud
and the sky of the sky of a tree called life; which grows
higher than soul can hope or mind can hide)
and this is the wonder that's keeping the stars apart
i carry your heart (i carry it in my heart)
---
"New Beginnings" by Barbara Crooker
May this be a day of new beginnings
the sun, like a fragrant apple; the summer air,
soft on your hands as the kiss of a child.
May berries melt like honey on your tongue.
May your heart rise in wonder
at the clouds drifting across the sky.
May the trails under your boots
be covered in pine quills,
let the leaves rain down
like memories
in the autumn of your heart.
May the snow beneath your skis
run as fast as watered silk,
may the cold air kiss your cheeks,
turn them red as summer's roses.
May the rivers always flow
with their unexpected beauty,
the first freshets of snowmelt,
the rush of early spring. May you always walk in gladness
through whatever path or highway;
may you always walk within the golden circle of your love.
---
"Our Souls Are Mirrors" by Rupi Kaur
god must have kneaded you and i
from the same dough
rolled us out as one on the baking sheet
must have suddenly realized
how unfair it was
to put that much magic in one person
and sadly split that dough in two
how else is it that
when i look in the mirror
i am looking at you
when you breathe
my own lungs fill with air
that we just met but we
have known each other our whole lives
if we were not made as one to begin with
---
"I'll Be There For You" by Louise Cuddon
I'll be there, my darling, through thick and through thin
When your mind's in a mess and your head's in a spin
When your plane's been delayed, and you've missed the last train.
When life is just threatening to drive you insane
When your thrilling whodunit has lost its last page
When somebody tells you, you're looking your age
When your coffee's too cool, and your wine is too warm
When the forecast said, "Fine," but you're out in a storm
When your quick break hotel, turns into a slum
And your holiday photos show only your thumb
When you park for five minutes in a resident's bay
And return to discover you've been towed away
When the jeans that you bought in hope or in haste
Just stick on your hips and don't reach round your waist
When the food you most like brings you out in red rashes
When as soon as you boot up the bloody thing crashes
So my darling, my sweetheart, my dear…
When you break a rule, when you act the fool
When you've got the flu, when you're in a stew
When you're last in the queue, don't feel blue
'cause I'm telling you, I'll be there.