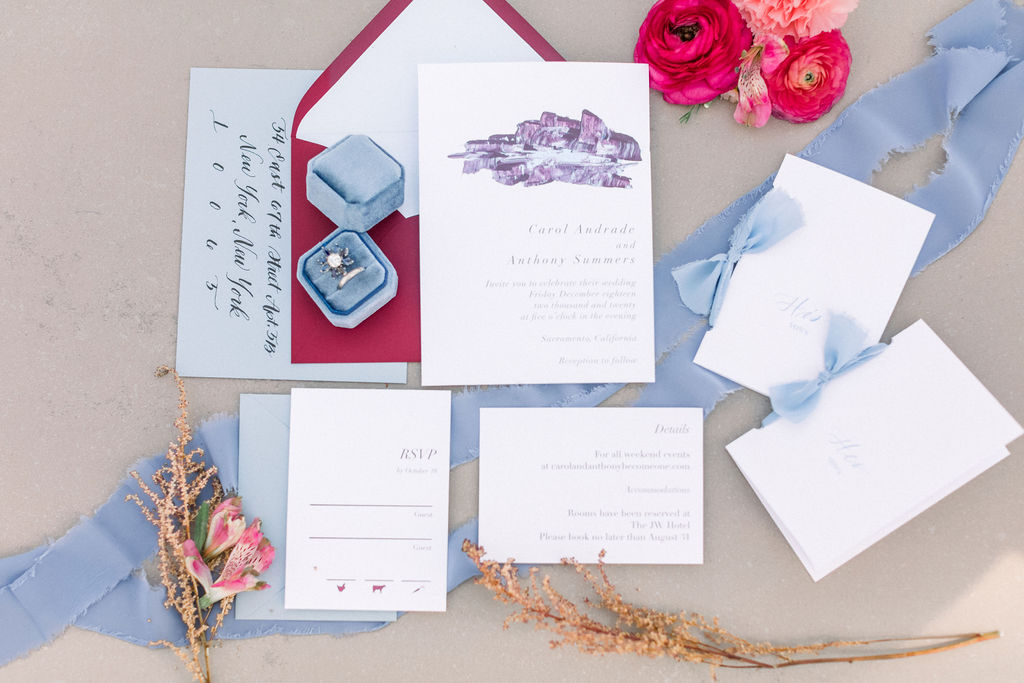 Berry Glamour Styled Shoot at Offshore Rooftop in Chicago, IL
My inspiration came from world we were forced to live in. Covid put everything in prospective and after moths of being home we all needed a clean and refreshing environment. I was personally craving for air, vibrant colors, open spaces where the sky is the limit and you can let your imagination free. Hope for the future.
At the same time I also wanted to include our roots, our feelings and families.. our comfort we were forced to be far from. That's why I wanted to contracts the very modern and clean lines around with rich, deep and hearty colors from berries and blooms in their original habits, woods.
The spotlight was on a gorgeous and modern bloom, a hot pink protea. Unique and sexy, which we highlighted with balloons installation and contrasted with timeless and romantic roses and ranunculus.
I selected a few gorgeous wedding gowns to reflect the modern vibe with unique details.
The groom wore a burgundy velvet tux for the ceremony to perfectly match the blush wedding gown which has an amazing bow on the back, romantic and elegant.
For the reception the couple changed in a sexier look as the groom wore a navy tux with a unique boutonniere arrangement and the bride has a stunning lace gown, stylish and sophisticated.
We created a decadent dessert table with mini donuts covered in red raspberry icing and used fresh blueberries, fondant flowers and edible gold paint for an enticing display with varied textures and sheens. The miniature cloches created a uniquely elegant presentation and also served to shelter the donuts from exposure to potential contaminants. Vintage glass serving pieces added to the richness and glamour of the completed display featuring an outstanding and unique wedding cake.
All was complemented with rustic yet glamorous personalized signage, from the Bubbly Bar display to the cake topper to the wood log chargers!
---