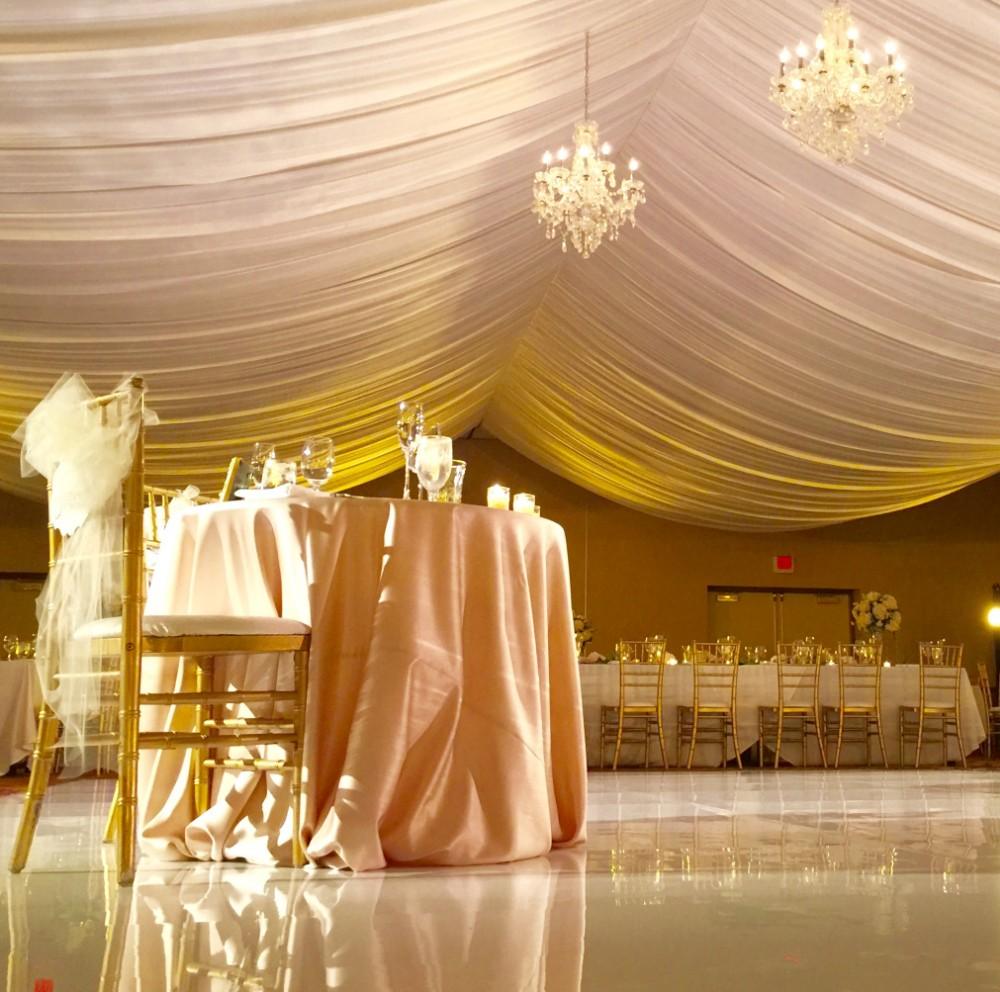 Lighting and Draping Trends with Chicago Marriott Naperville
There are so many decisions to make when planning your wedding reception! The pros over at Chicago Marriott Naperville host hundreds of weddings, so they've seen it all. They stopped by to discuss some often overlooked details, draping and lighting, and how these elements can really define your reception space. All photos provided by Chicago Marriott Naperville.
Draping
Used correctly, draping will lend a romantic vibe to a ceremony or reception space, while still encompassing a touch of delicacy and dramatic finesse. Couples can use draping in any number of ways, from backdrops to ceilings to Chuppahs. Draping the walls is an easy way to personalize a space and create a dramatic, custom look. Drapery panels can be used to make a larger space feel more intimate as well.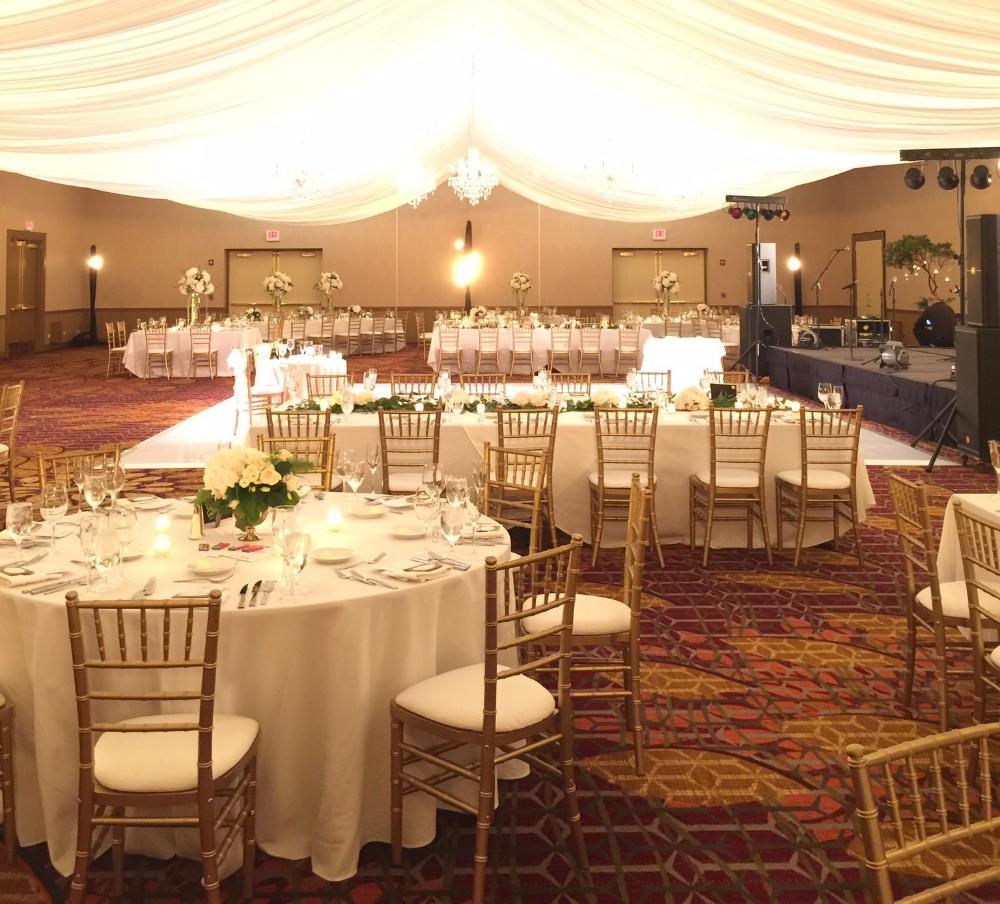 Tiered Candles
Including tiered candles on your head table and as dinner table centerpieces enhances the traditional and romantic ambiance. Lighting from flickering candles creates a warm and inviting space your guests will love. Forgoing floral centerpieces in lieu of candles can create a dramatic vibe while including candles alongside floral centerpieces will soften the overall look for a romantic touch. You can also use colored candles as an elegant way to continue your color scheme throughout the reception space.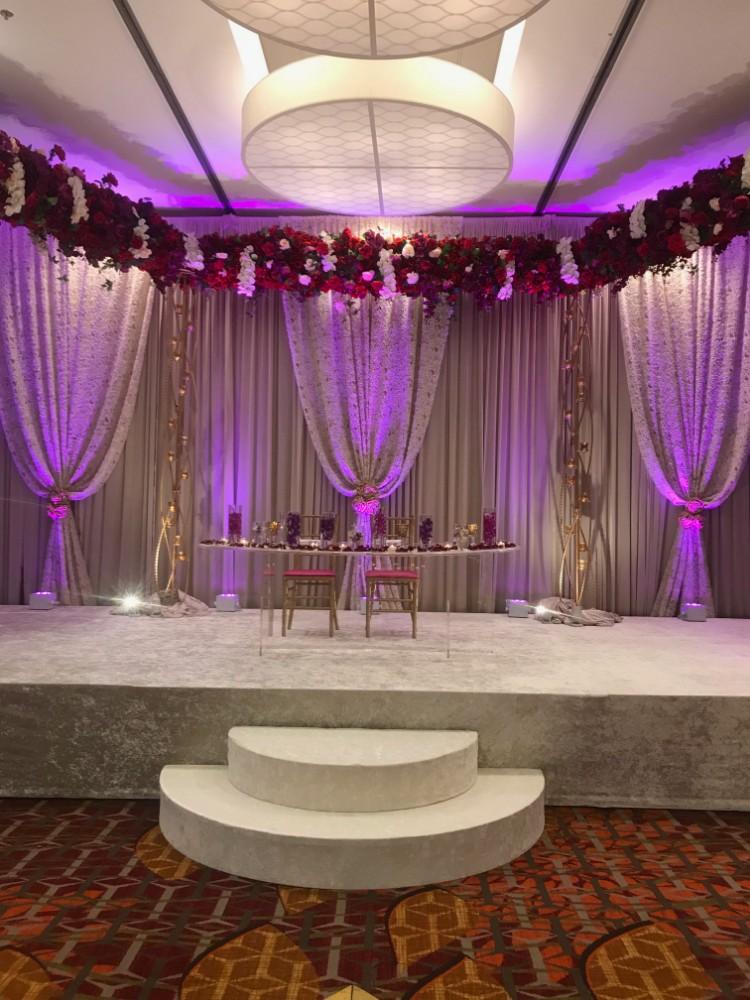 Uplighting
Uplighting refers to the effect created by placing lighting fixtures on the floor and pointing them straight up. You can use a warm, amber bulb for a cozy effect or a colored bulb for a luxurious, custom feel. Uplighting can emphasize draping or highlight a particular area of the room. Combine uplighting with candles for the ultimate romantic vibe.
Visit their website to learn more about hosting your wedding at the Chicago Marriott Naperville. 
Ready to start wedding planning? Check out more expert advice, stunning real weddings, and follow us on Pinterest for the ultimate inspiration.