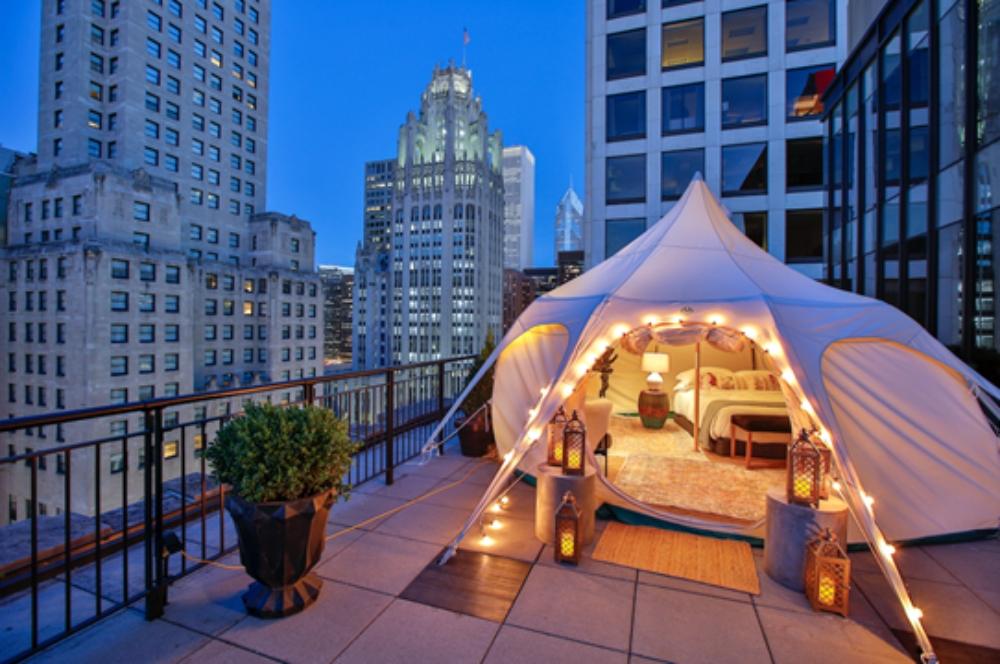 Last Fling Before the Ring – 5 Chicago Bachelor & Bachelorette Party Ideas
It's almost time to tie the knot, but before you do, it's time to celebrate with your best guys or gals. We've rounded up some of Chicagoland's best party options, with a style for every personality. Think more than your typical "dinner and a bar" for these unique bachelor and bachelorette parties!
1. A Smokin' Good Time
(Photo credit: Biggs Mansion)
The guys will obviously love a night at Biggs Mansion, Chicago's finest cigar lounge, but don't think this venue is reserved only for bachelor parties. A suave bride-to-be might love the idea of dressing up in a trendy pantsuit and enjoying a fine cigar on the lovely outdoor patio. Guys or girls can enjoy the swanky cigar bar vibe alongside a delicious smoked BBQ dinner from Chicago q, with options ranging from brisket and wings to pulled pork and ribs. Enjoy a fabulous, sophisticated night out with this unique bachelor or bachelorette party!
2. Let it Roll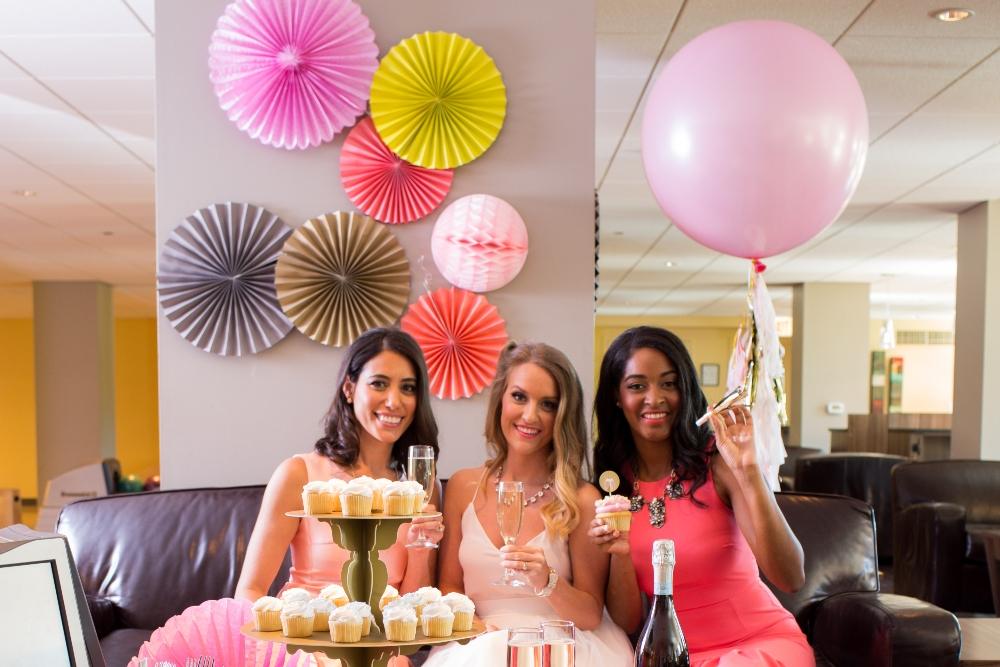 (photo credit: Pinstripes)
If the groom- or bride-to-be loves some friendly competition, an activity-based bachelor or bachelorette party could be just the ticket. Head to Pinstripes where you can eat, drink, and play all night! With bowling and bocce ball, and locations conveniently spread across Chicagoland, a game night at Pinstripes is the perfect way to celebrate the upcoming nuptials.
3. Gone Glamping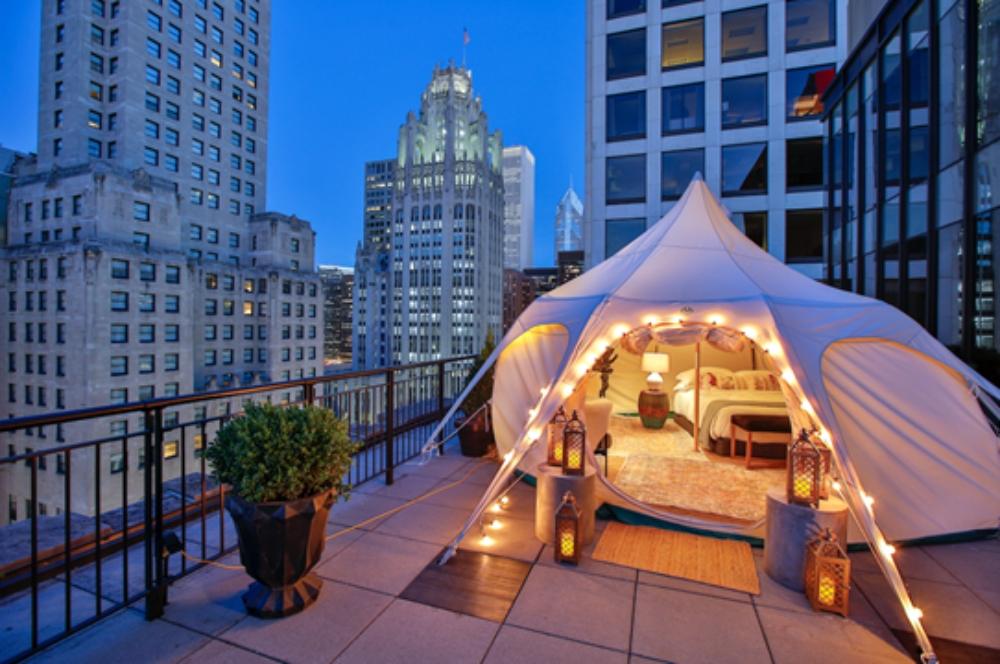 (Photo credit: The Gwen Hotel) 
Love the idea of sleeping under the stars but you aren't crazy about bugs or sleeping bags? Glamping at The Gwen is just what you need. This luxurious experience takes place on the terrace of the the Gwen Lux Suite on the 16th floor and features an elegant tent, tastefully decorated in a bohemian style, with lavish furnishings and a comfortable queen-sized bed.  There is an outdoor fire pit with private couches so you can roast marshmallows or enjoy a cocktail in the fresh open air. The Glamping Experience, available May through September, also includes access to the indoor suite, which sleeps 6, so all of your besties can join in the fun!
4. Let Your Hair Down
Planning for a wedding is inherently stressful, so use your bachelor or bachelorette party as an excuse to utterly relax and recharge before your Big Day. The spa isn't reserved for just girls— guys can also enjoy massages, facials, foot treatments and more. The serene atmosphere and luxurious treatments are perfect for just about anyone, with options for services in the spa or in the comfort of your own home. After a day of pampering, consider taking your bachelorette party to a blowout bar for glamorous hair do's before finishing your celebration with dinner and drinks.
5. Throw the Dice
(Photo credit: Grand Victoria Casino) 
Who's luckier than someone about to marry the love of their life? Celebrate with a "lucky in love" fling at Grand Victoria Casino. There's plenty of games and drinks for everyone, but don't forget about their concerts and special events throughout the year as well.
Ready to start planning your own Big Day? Check out our expert advice, stunning real weddings, and follow us on Pinterest for the ultimate inspiration.